Holiday Apartments & Rentals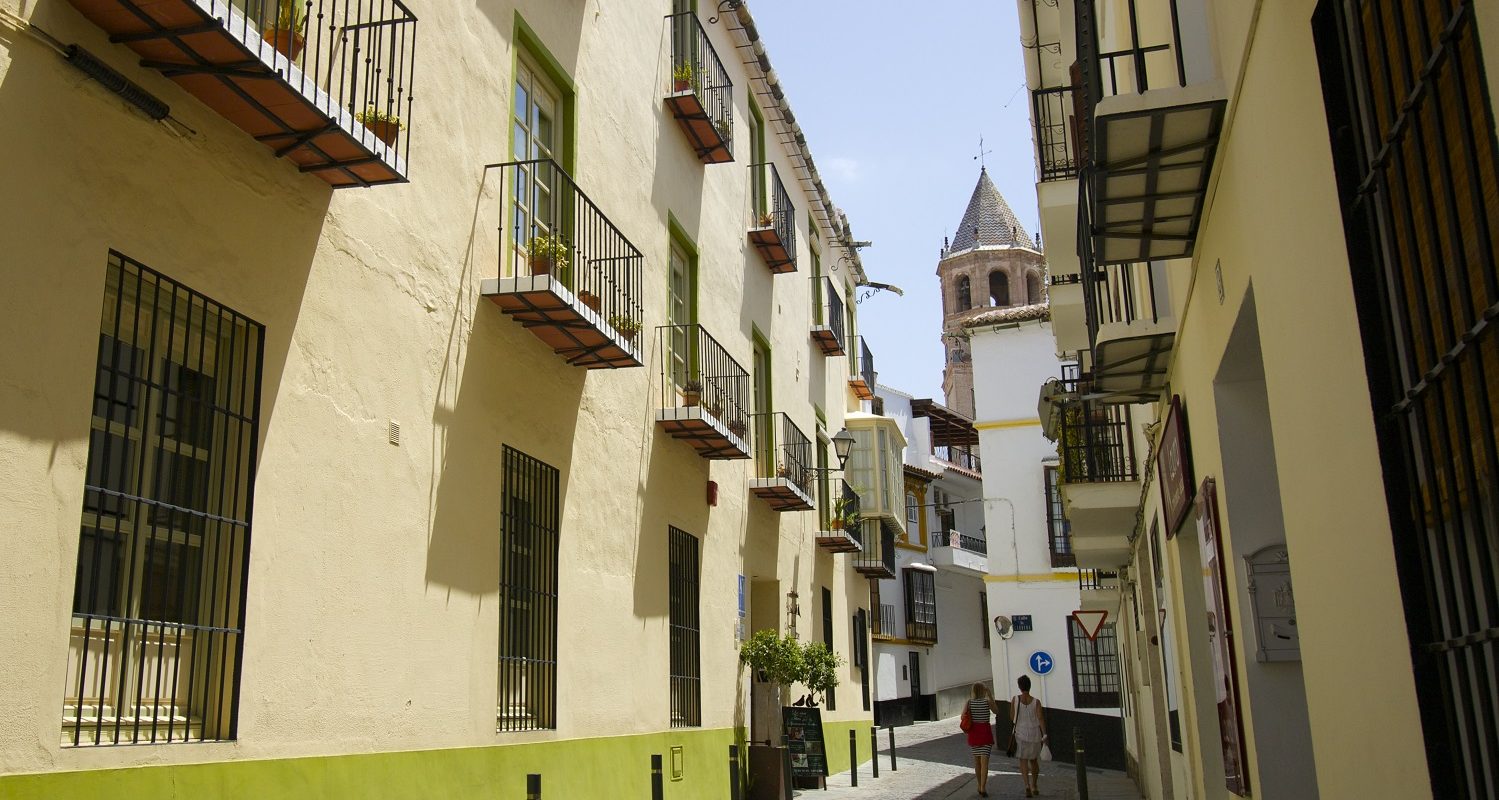 From grand old townhouses dripping with atmosphere to small but perfectly formed apartments, Velez-Malaga has a wide range of inviting holiday rentals to choose from…
Short-term Holiday Apartments for Rent in Velez-Malaga
El Patio Andaluz
Recently renovated, El Patio Andaluz is a whole 19th-century townhouse for rent – and what a house it is. Expect plenty of historic features and stylish touches in the 6 rooms, a great location, a sunny, tree-filled courtyard and a beautiful swimming pool lined with loungers.
Address: 25 Calle Felix Lomas. Tel: 670 52 97 82. Elpatioandaluz.info.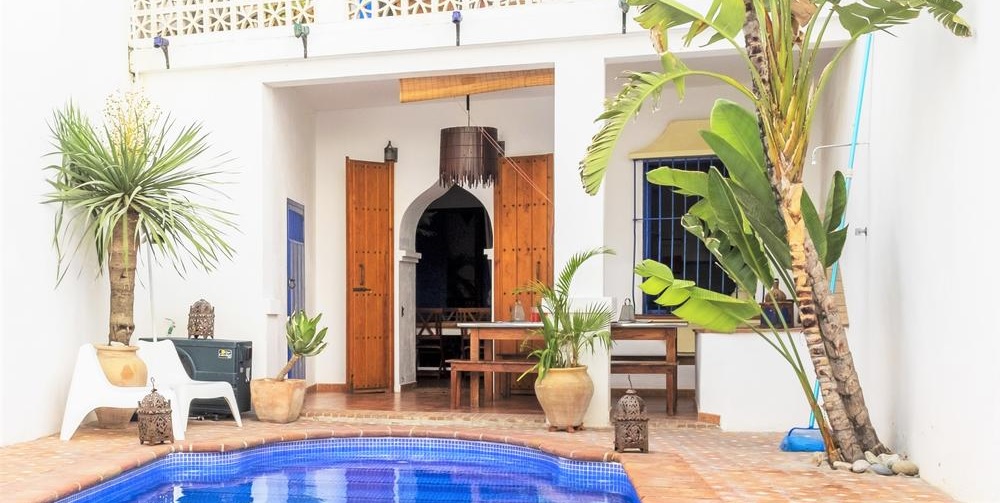 ---
La Casa de las Titas
The beautiful old casa-palacio of La Casa de las Titas has been in the same family since 1856. The current owner made the decision to convert the beautiful building into 1, 2 and 3 bedroom apartments and they now provide ideal accommodation for visitors looking to stay in the historic centre of the town. All apartments are equipped with private kitchens and bathrooms and have access to a communal swimming pool, central patio and library. There are upgraded 'duplex suites' also available if you're looking for something a little more indulgent. Prices start at €40 per night.
Address: 2 Calle Magdelena. Tel: 952 50 20 61. Lacasadelastitas.com.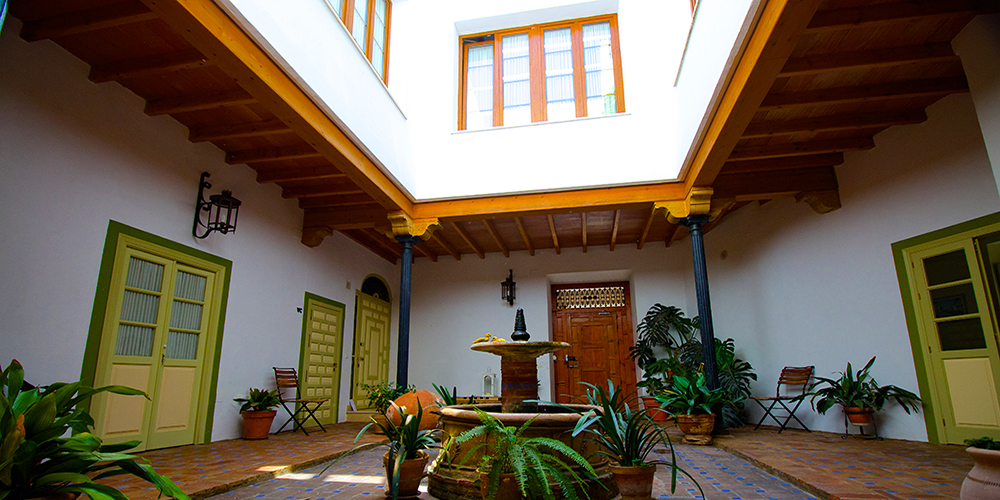 ---
Casa Africano – Closed until further notice
This house has a fully equipped studio apartment and three separate ensuite bedrooms, each with access to a communal kitchen. You can either rent just one room or the entire property from between €40-80 per night. Located in the oldest barrio of Velez, high above the rest of the town, the views are second to none.
Address: 12 Calle Cercadillo de Santa Maria. Tel: 612491339. Casa-africano.eu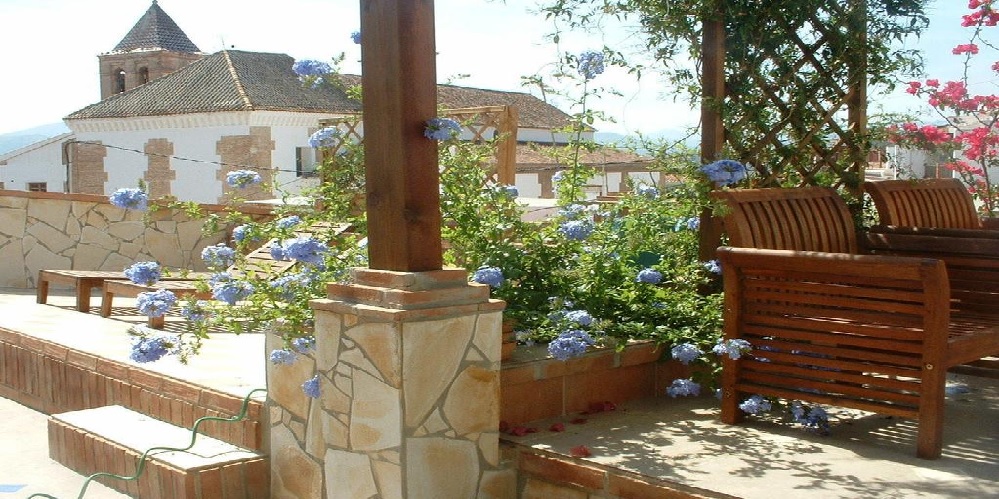 ---
Holiday apartments and rentals just outside of Velez-Malaga
Casa Rural Los Juncos
Set in the beautiful hills just outside of Velez, this property also offers easy access to the nearby towns of Torrox and Nerja. Set over 2 floors this house can comfortably accommodate 8 people, with room for up to 12. An incredible pool, barbecue pit, solarium, outdoor dining area and satellite TV ensure a comfortable stay. Prices vary with the seasons so head to the website for more information.
Address: Cañada de Los Juncos. Tel: 952 53 96 72. Losjuncos.com.
---
Cortijo Los Vargas
Beautifully situated within a building located in the middle of 3 hectares of avocado and mango farmland, this house can accommodate up to 50 people. You can book either individual apartments (fully equipped for 2 or 4 people) or a proportion of the entire property. Beautiful communal areas including a pool, jacuzzi and barbecue guarantee a great stay.
Address: Carretera de Arenas, 1km. Tel: 952 50 29 36.
---
La Casa Azul & La Casa de la Abuela Ana
8km outside of Velez in the small hamlet of Triana, these charming village houses are decorated lavishly, with clear influences from both Andalucian and Moorish design. The former property includes a second floor double room with separate living room and kitchen and a patio outside. The latter property offers larger communal areas and 3 double bedrooms. These apartments can be rented for less than €30 per person per night and represent great value.
Address: 10 Calle Mandarino, Triana. Tel: 640 01 74 43. Lacasaazul.info.
---