Casa Lisa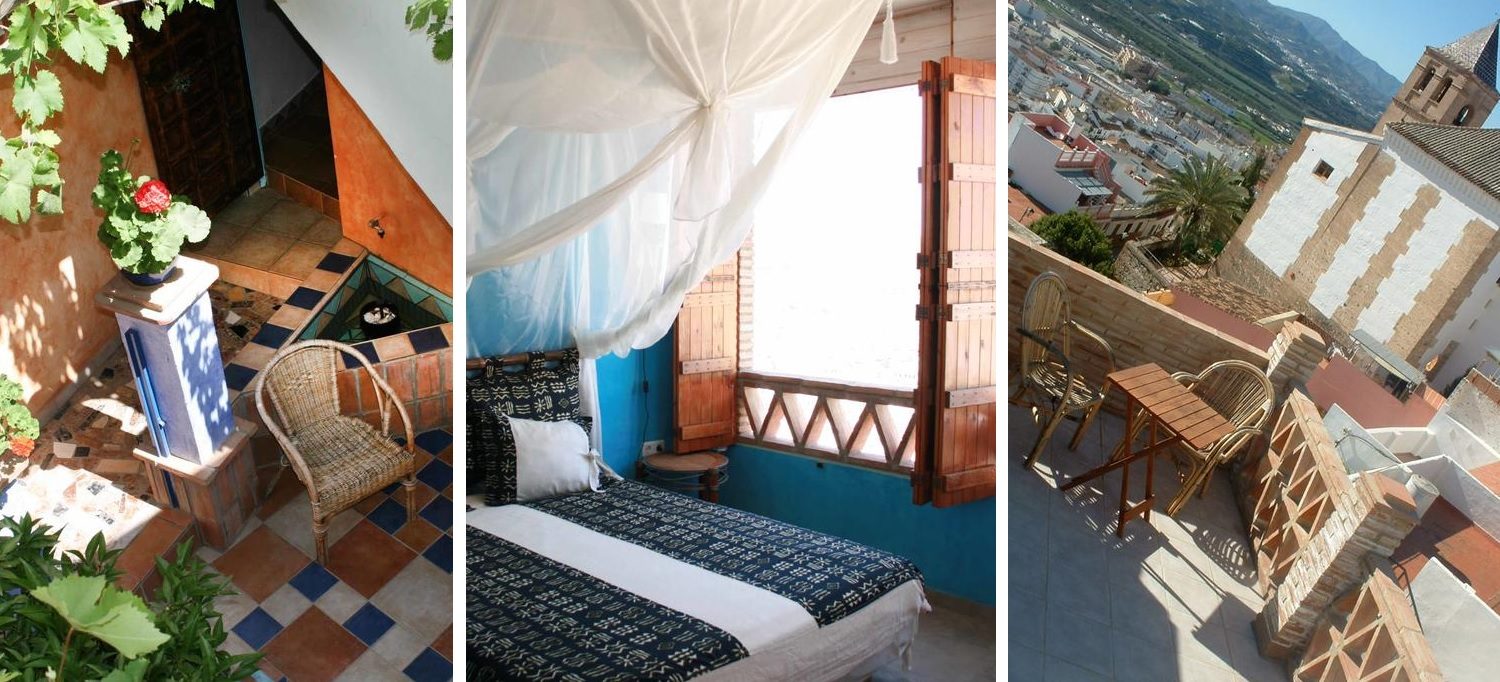 Casa Lisa – formerly Casa Africano – is a unique property split into lots of levels. It was designed by an artist and is a quirky, alternative holiday rental. It's pet friendly and has a bar onsite.
Rooms
This deceiving house sleeps 14. It is divided into: a two bedroom apartment, 2 studio apartments (one with a terrace), a twin bedroom with ensuite, a triple bedroom with ensuite and a double bedroom with balcony.
There is a free wifi, communal kitchen and sitting room area for guest to enjoy too.
The decor is flamboyant with a pronouncedly African feel – think leopard and zebra print bedspreads, bold tribal pattern soft furnishings and faux animal heads on walls – but it all comes together to pleasing enough, if slightly eccentric, effect.
Outdoor Space
There are sunny terraces on several levels with fantastic views of the churches in Velez. On one terrace there is also a dipping pool.
Location
Located in the oldest barrio of Velez, La Villa, high above the rest of the town, the views from the balconies and terraces are second to none. Casa Lisa is right next to the fort and there is plenty of parking on the street.
Address: 12 Calle Cercadillo de Santa Maria. Tel: 612491339.
Price
You can either rent just one room or the entire property from between €40-80 per night.