Hotels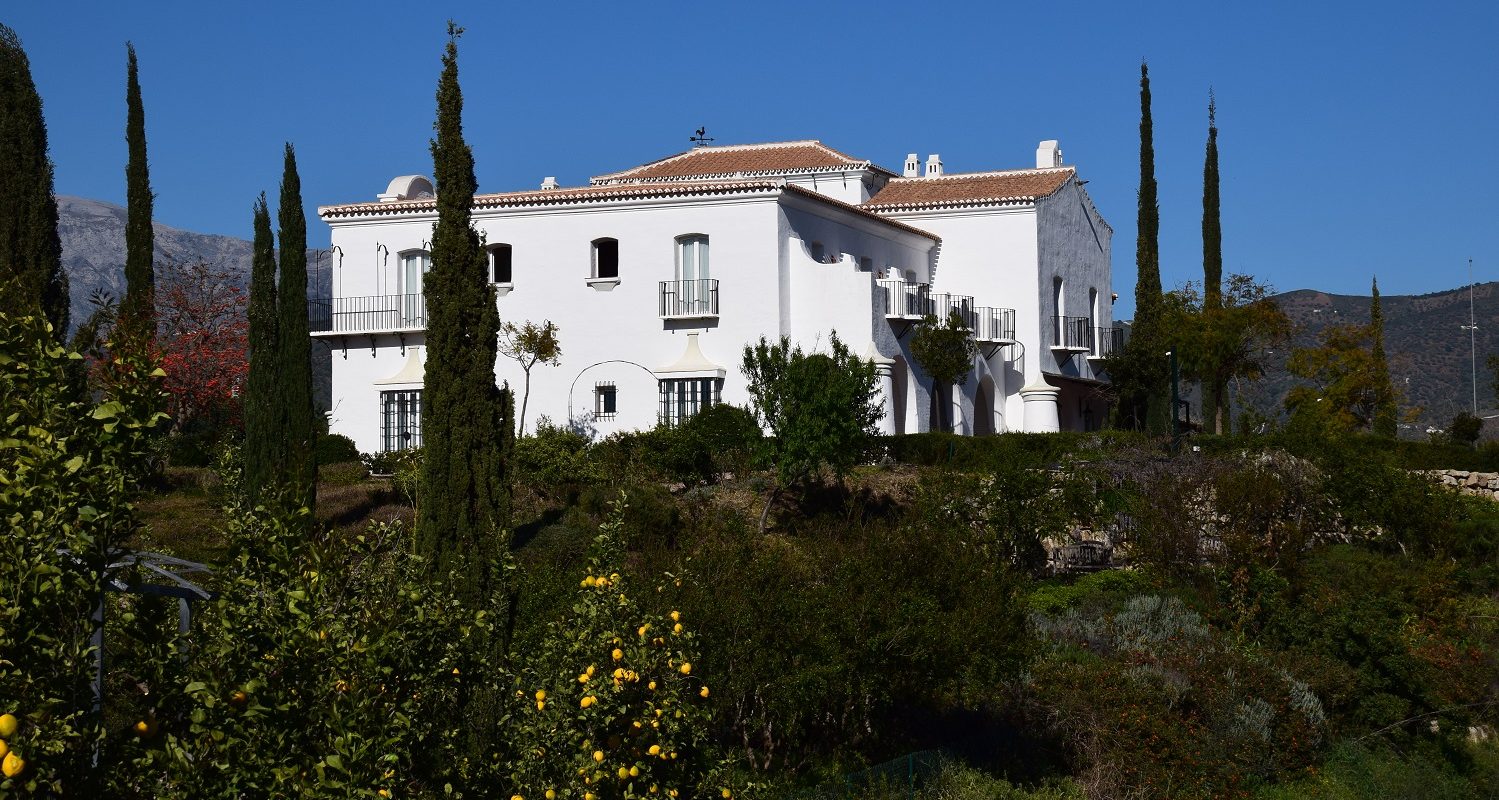 Whether you're looking for a beautiful boutique bolthole for a special stay or a cheap and cheerful B&B, the selection of hotels in Velez-Malaga should deliver…
With its handsome historical monuments, lively tapas bars and bustling cafes, Velez is a typically inviting southern Spanish town. Whether you want an active holiday of walking or cycling or a flop and drop on the beach, the town is located within easy reach of both stunning mountains and the coast. For those looking to use the town as a base for exploring Andalucia, Velez is just 40 minutes' drive from Malaga city centre, an hour and a half from Granada city and just 15 minutes from the closest white village of the Axarquia.
Boutique Hotels in Velez-Malaga
Palacio Blanco
A beautiful boutique hotel tucked away in the heart of the historic old town of Velez-Malaga, it's hard to beat Palacio Blanco for location. Just 9 pristine rooms are situated around a large traditional patio in this beautifully restored 18th-century casa-palacio. On the roof you'll find a small swimming pool, plenty of sunbeds and a bar. There are few places in Velez that can rival the stunning views of the old town.
Address: 4 Calle Félix Lomas. Tel: 952 54 91 74. Palacioblanco.com.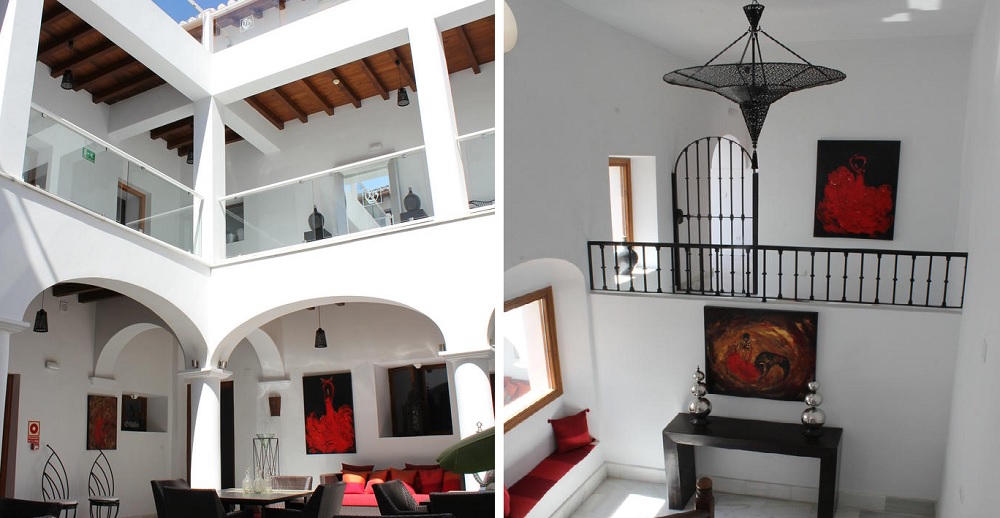 ---
Cortijo Bravo
Just a 15-minute drive outside of Velez town centre, the setting of this hotel is truly spectacular. If you're looking for a trip of pure relaxation, then look no further than here. Traditional Andalusian architecture is seamlessly integrated with modern conveniences, while each room has its own individual design and personality. The hotel offers a fantastic outdoor pool, a knowledgeable kitchen with a focus on local Mediterranean cuisine and jaw-dropping views all the way to the ocean. All of which comes together to make one of the finest hotels in the Axarquia.
Address: Carretera de Velez a Benamocarra (1.5km). Tel: 951 55 00 48. Hotelcortijobravo.com.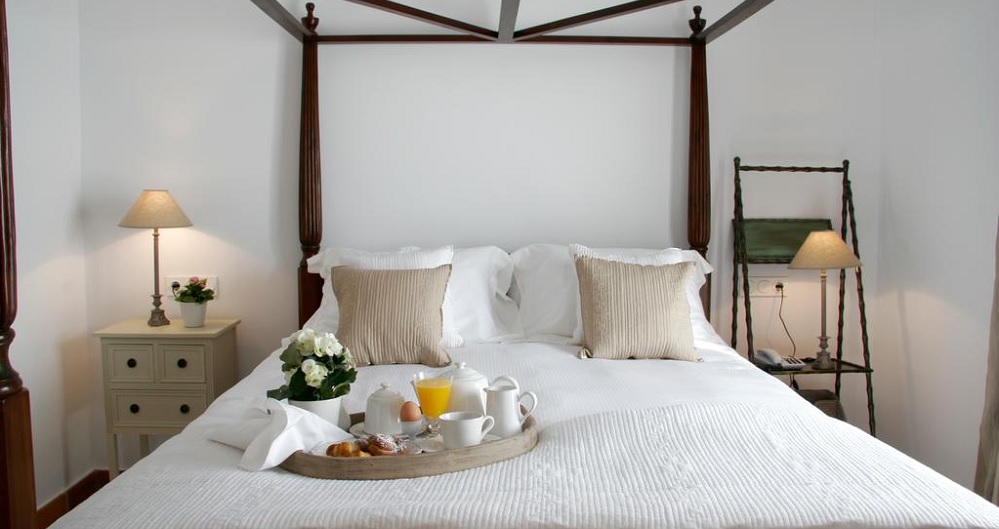 ---
Bed & Breakfasts in Velez-Malaga
Casa Africano
Just under the fort sits this lovely little guesthouse with three double ensuite bedrooms and a studio apartment. From the outside the blue exterior gives little away as to the charm inside. Terraces, patios and communal dining room and bar area – all with views out over Velez and the mountains – make for a pleasant stay. Cultural and artistic events are often held in Casa Africano.
Address: Calle Cercadillo Santa Maria 12. Tel: 658 38 96 65. Casa-africano.eu.
---
Cilla9
Situated in the beautiful Plaza San Francisco, Cilla9 offers individually decorated rooms with air conditioning and TV, with balconies overlooking the everyday bustle of the Plaza. With freshly baked bread, a butchers and a corner shop seconds away, Cilla9 is an idyllic central location to stay in Velez-Malaga's historic old town.
Address: 9 Calle Cilla. Tel: +34 650 428 221. Cilla9.com.
---
For a more economic and practical stay in Velez-Malaga…
Hotel Dila
One of the longest running hotels in the historical centre of Velez, Hotel Dila provides a comfortable, modern stay. Containing 18 standard or superior rooms the hotel will help facilitate your trip in any way that it can, from organising car rentals, massage services and tickets for tourist attractions to even bringing you your continental breakfast in bed.
Address: 3 Avenida Vivar Tellez. Tel: 952 50 39 00. Hoteldila.com.