Benamargosa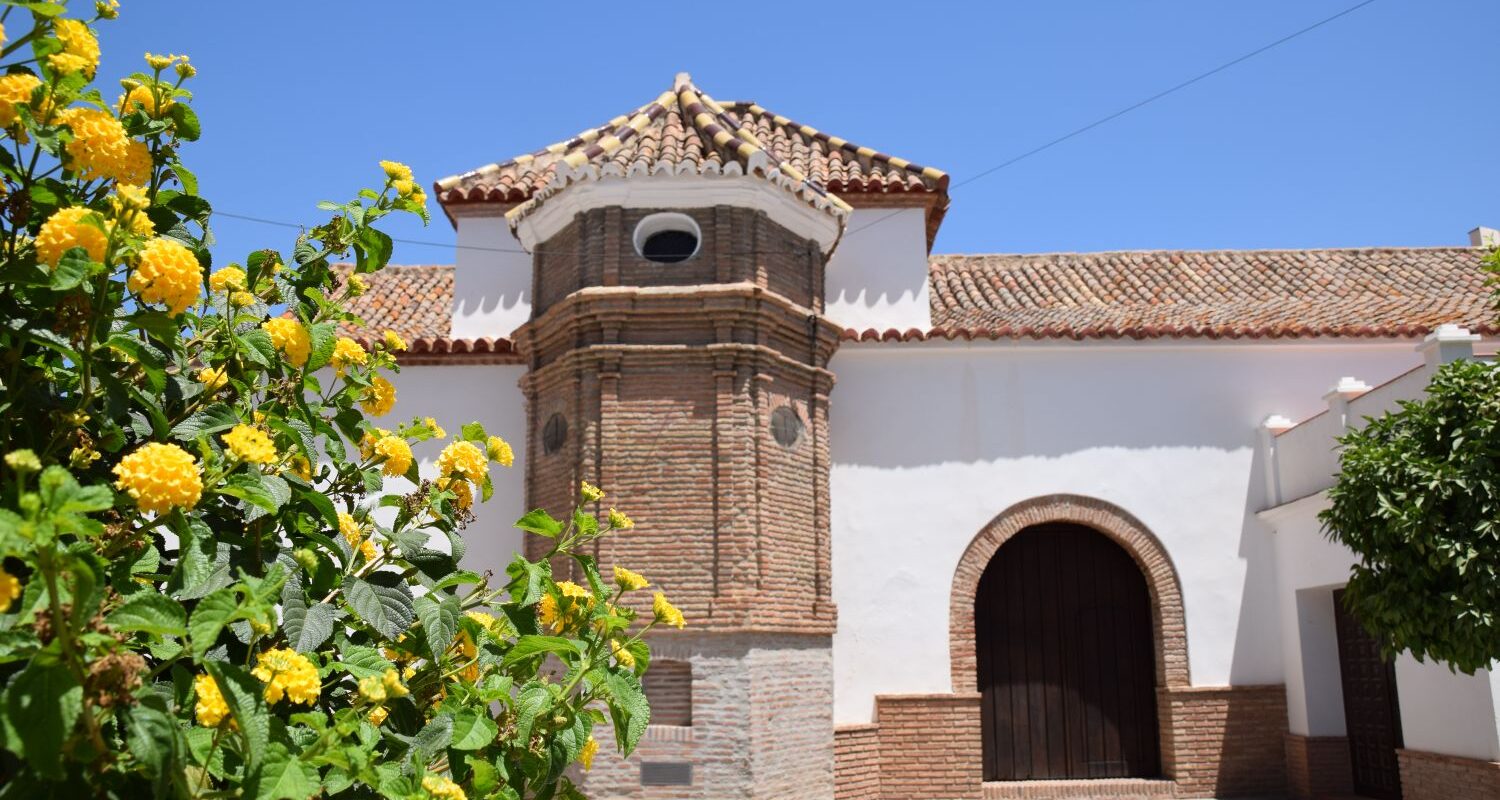 Hidden deep between avocado and mango trees you will find a small but lively town, best known for its occasional explosions of Andalucian flavour and fiestas.
One of our expert contributors have kindly offered this insider's guide to Benamargosa, so let's get into it…
Why Visit Benamargosa?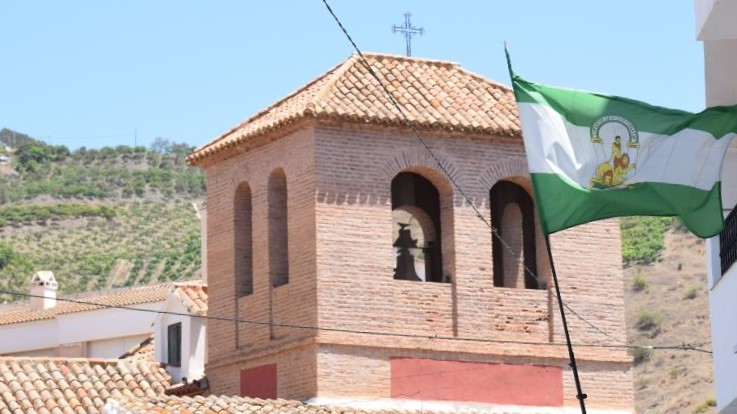 When travelling from Velez-Málaga to the mountain-top perched village of Comares, take the road through Benamargosa: A little town of about 1400 inhabitants. And when doing so, it's best to have a stop at one of the bars for a coffee. A true Andalucian lifestyle resides in these streets; old men playing dominoes without speaking, local farmers boasting about their upcoming fruit crop, kids playing in the streets until all hours, and even the occasional caballero riding on his horse, fully suited and booted.
Where is Benamargosa?

Benamargosa is located in the heart of the Axarquia a short easy drive from Velez-Malaga (about 15-20 minutes). You can reach Benamargosa by driving inland from Vélez-Málaga and taking a left turn at Trapiche onto the MA-3113, following the signs to Comares.
Things To Do in Benamargosa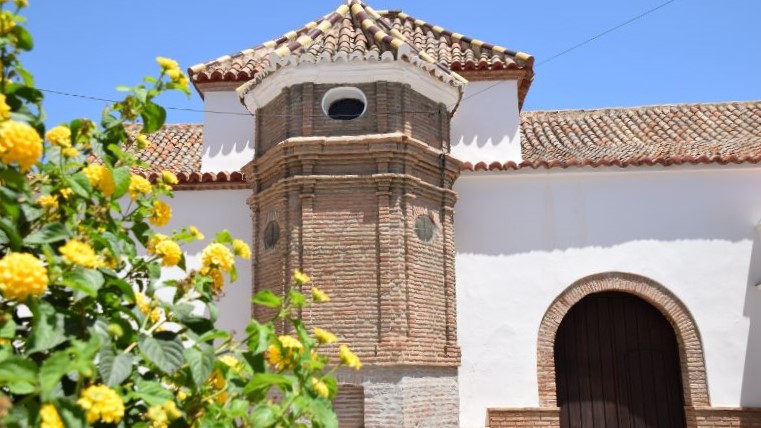 Ermita de San Sebastian
The Ermita de San Sebastián is a hermitage (small church-like building) a bit higher up in Benamargosa. It owes its name to the festival of San Sebastian, which is a local holiday of Benamargosa, celebrated in January.
Arco de la Huerta
On the outskirts of the town lies an old arch dating back to an unknown time. It is possible to walk around the Arco de la Huerta where local fruit trees are displayed such as mango, avocado, olive, almond, citrus and a grape vine. The cultivation of these fruits is of large importance to the economy of the area.
Piscina municipal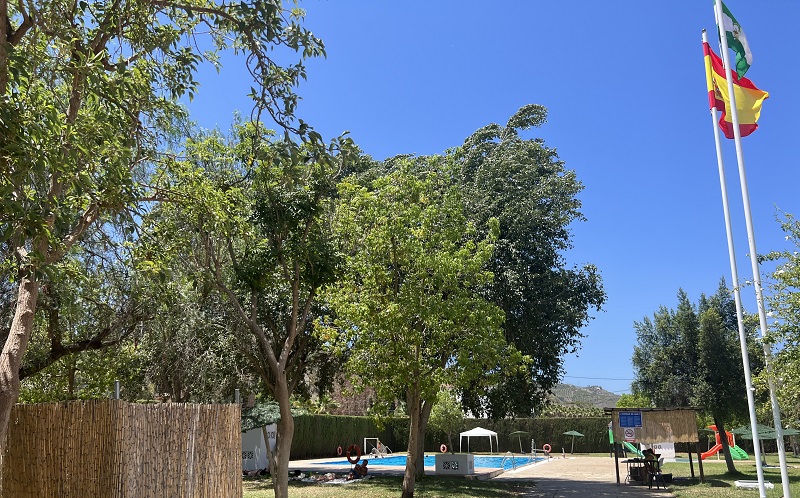 If you're visiting Benamargosa during the summer, the local swimming pool is the place to be. There's a huge pool for adults, and there is also a smaller one for children. There's plenty of space to set up camp for the day with the green grass surrounding the area as well as umbrellas to provide shade, and there's also a bar if you're feeling hungry or thirsty!
Swimming lessons are available for all ages during the summer months too.
Church of Our Lady of the Incarnation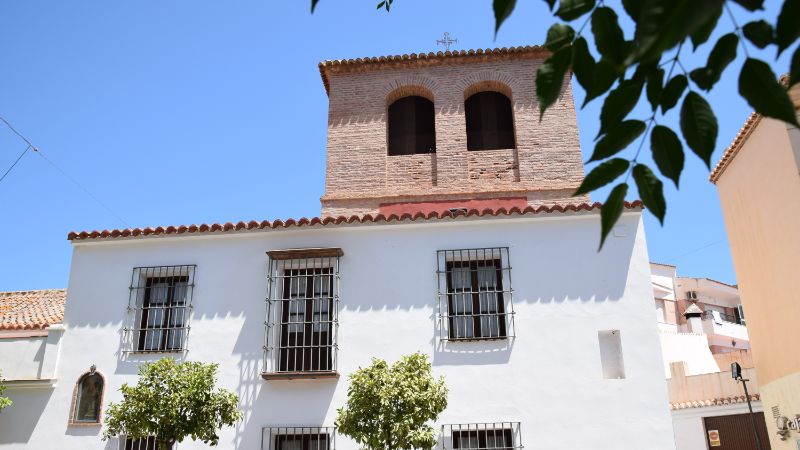 Benamargosa has a lovely church right off the main road that goes straight through the village. It's 16th century with octagonal tower (seen below). As with all churches in the area it's a mix of styles from Mudejar to Gothic. You can't miss this handsome building on the main street of the village. Mass is held Tues, Weds, Fri at 19.00hrs and Sun and 20.00hrs.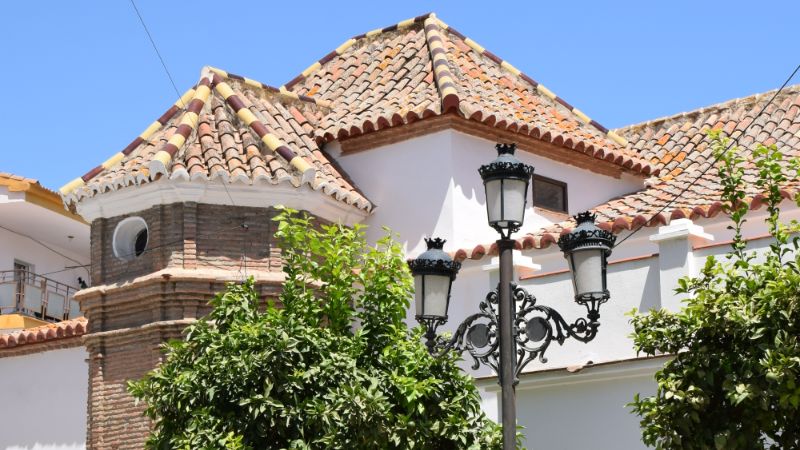 Cemetery
The Chapel of the Cemetery, from the middle of the 19th century, is a beautiful spot to visit to really get a feel for Spanish culture and how much care they put into the resting places of their loved ones.
Parks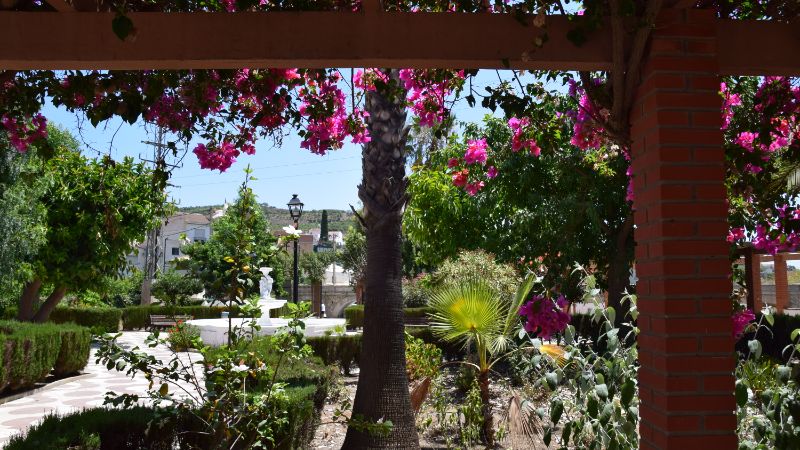 Although Benamargosa is small, it has many parks to visit for many different crowds. There's a park where the kids can play, equipped with a slide, swings, and much more for the little ones to enjoy.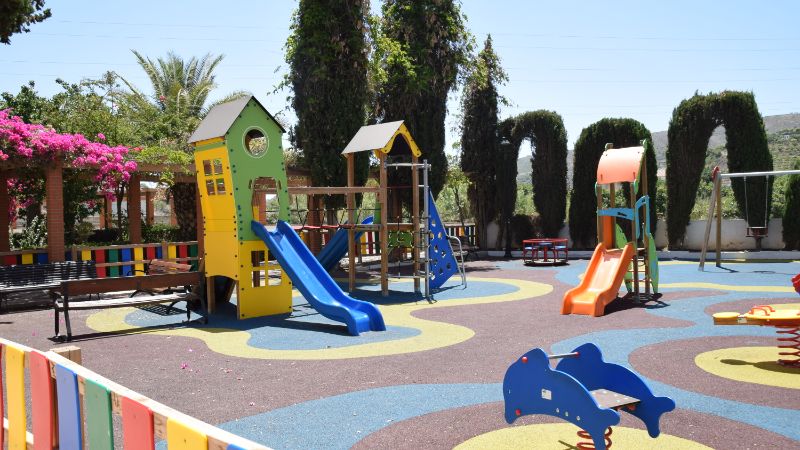 There's also the park of San Sebastián, named after the village's saint, where you can sit and admire the view. And last but not least, El Lápiz, located at the very entrance of the village opposite the petrol station. Also, a wonderful spot to sit peacefully and take in the beautiful scenery.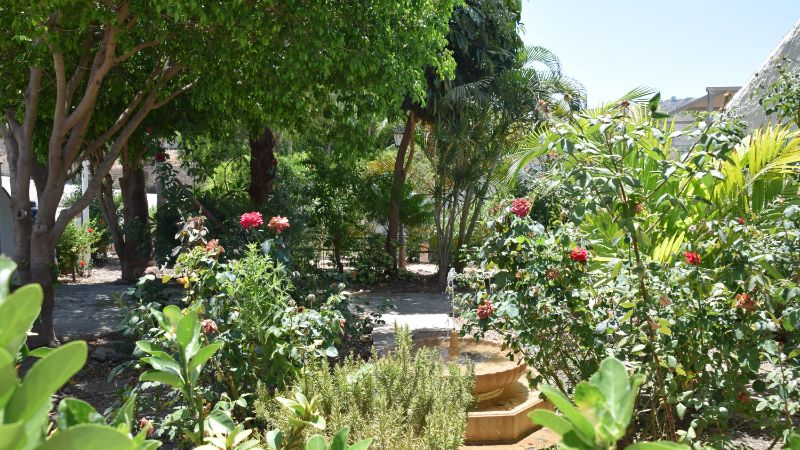 Restaurants in Benamargosa
Villa Pepita
Villa Pepita is the only real restaurant that has a menu and serves food during the whole day in Benamargosa but that's for a good reason; the food is fantastic. Pick a couple of freshly made local tapas for a small price or a three-course dinner, you won't be disappointed.
Villa Pepita: Carretera Riogordo, 9 Benamargosa.
No need to make reservations, there is always a spot available.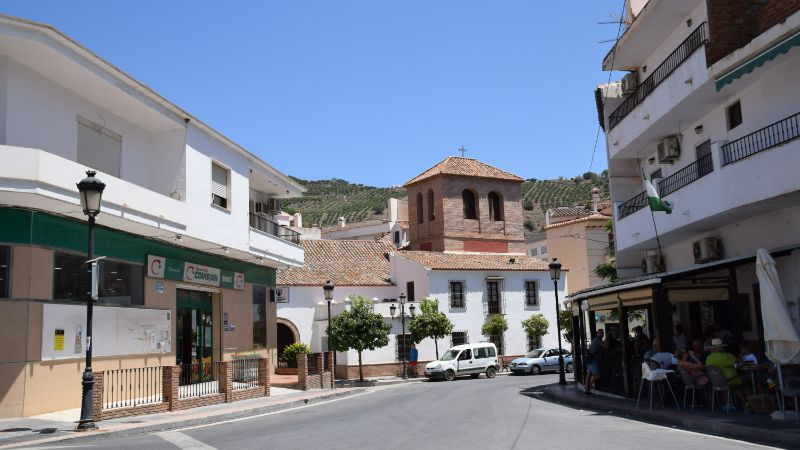 Bar Anais
If you're in the mood for something light in the evenings, bar Anais is the place to go. A casual tapas bar with plenty of outside space, good vibes and friendly staff. Anais is easy to find, all you have to do is park in the local car park and walk right up the street, you can't miss it!
Nightlife
Café Bar Templo & El Pub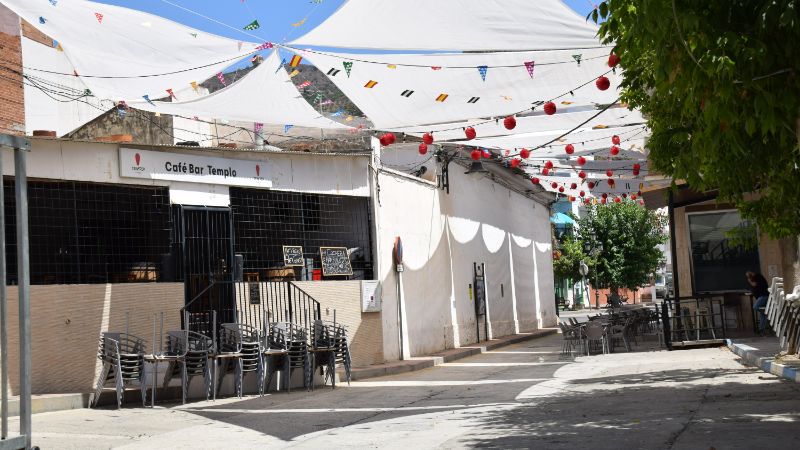 Conveniently, there are two bars right next door to Bar Anais with lovely terraces, cocktails and snacks. There's even a pool table in El Pub and speciality drink/music some nights.  A night in either of these is a real dive deep into the Benamargosa culture.
Local Dish of Benamargosa
Baticate
This best-kept secret of Benamargosa is a local drink made from avocados. Baticate (literally an avocado milkshake) is a blend of avocado, milk, sugar, cinnamon and a secret ingredient. The secret ingredient won't be revealed by anyone, when asking about it, don't expect an answer, just a smile. Every year in April during the Fiesta del Campo, you can try this exclusive shake.
Cafés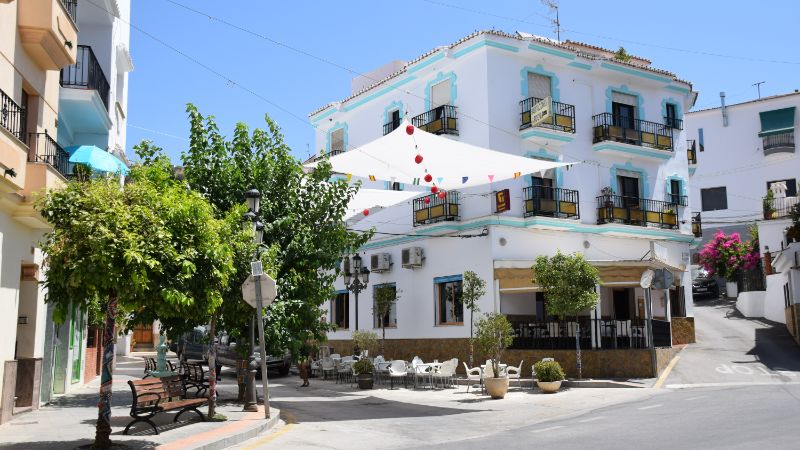 The best place to have a coffee in Benamargosa is Casa Carmen. This local bar is open all day serving good coffee and has a tapas menu as well.
Casa Carmen: Carretera Salto del Negro 5. This road is also part of the famous Ruta de la Pasa.
Another great stop for a drink is Bar Celao, which is on the main road that goes straight through the village. This is usually where cyclists stop to cool off and enjoy the sunshine with a coffee and a bocadillo (sandwich), and it's also the place to go if you ever fancy a game of dominoes with the locals in the afternoon.
History of Benamargosa
Lots of ceramic and skeletal remains have been found hidden in and around the town, but due to the lack of archaeological works in the area, not a lot of information has been collected. Luckily, they have managed to at least identify the oldest findings which date back to the Neolithic period specifically the Copper Age.
Since this village came to be, it's safe to say that the river basin has been essential in creating a pathway towards the inner areas to make the most of agriculture, mining and farming.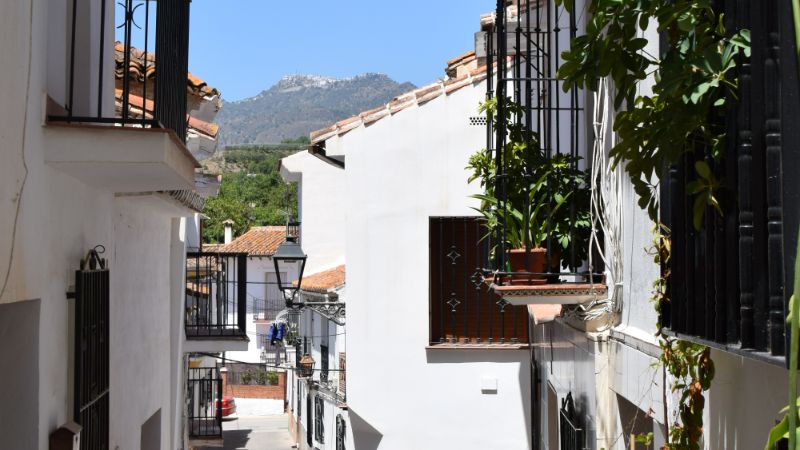 Good historical references are present dating back to the 12th century linking the town to Comares (seen in the background of the photo above).
In medieval Spain there would have been a landowner living in a castle or fortified house and small holdings spread out in strategic locations. Benamargosa would have sat under the Castle of Comares (the ruines are seen below). The land around Benamargosa was rich and fertile, suitable for cultivation. This was how the four villages of Almáchar, Benamargosa, El Borge and Cútar would have come to be.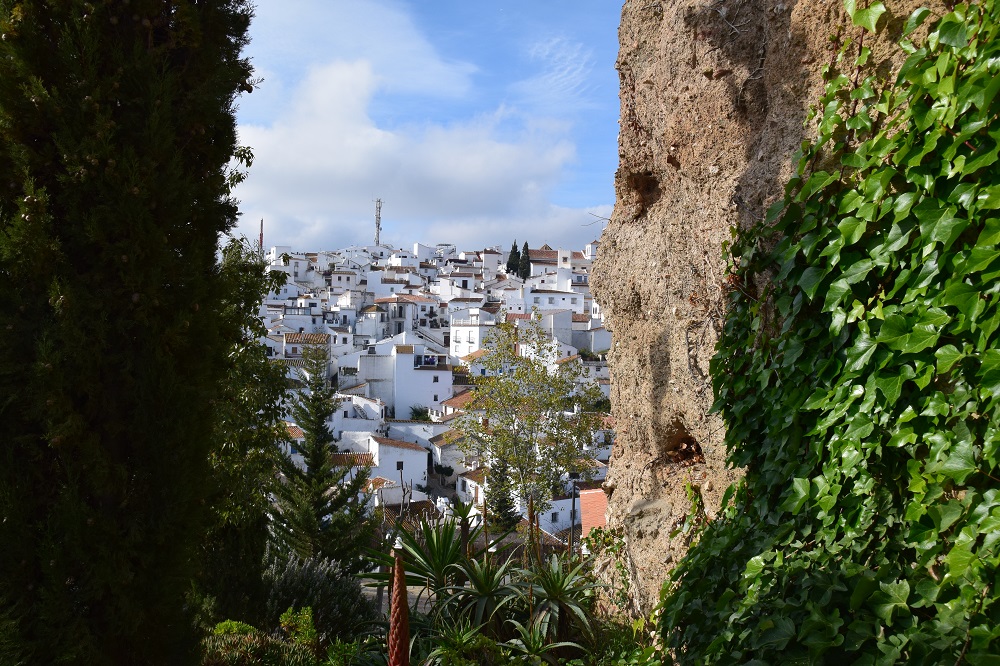 In the 20th century Benamargosa received its nickname "Little Gibraltar" due to the large amount of contraband being smuggled through this little town. During The Spanish Civil War (1936-1939) until the 1950's tobacco smuggling was at its peak. So well-known throughout Andalucia is this time of smuggling that a woman from Ubrique in Cadiz sang:
Viva mi pueblo señores
que soy de Benamargosa
donde se vende el tabaco
como si fuera otra cosa.
Notable People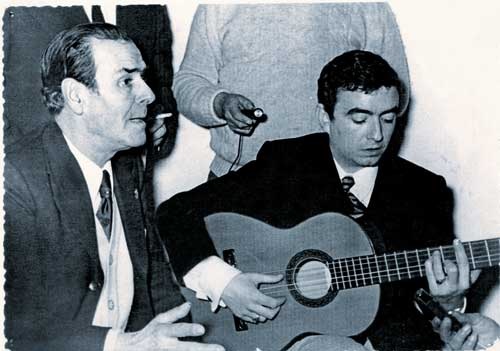 Leading rather nicely from the lyrics, one of the most famous of Veleños, Jose Beltran Ortega known as Flamenco artist "El Niño de Vélez" was born in Benamargosa on April 9, 1906. An important figure in Flamenco, he took on the Malagueña branch of Flamenco handed down from Juan Breva and popularised it for a respectable Malaga audience.
He spent his childhood and youth in the neighbouring village of Triana, and died in Vélez-Málaga on December 27, 1975.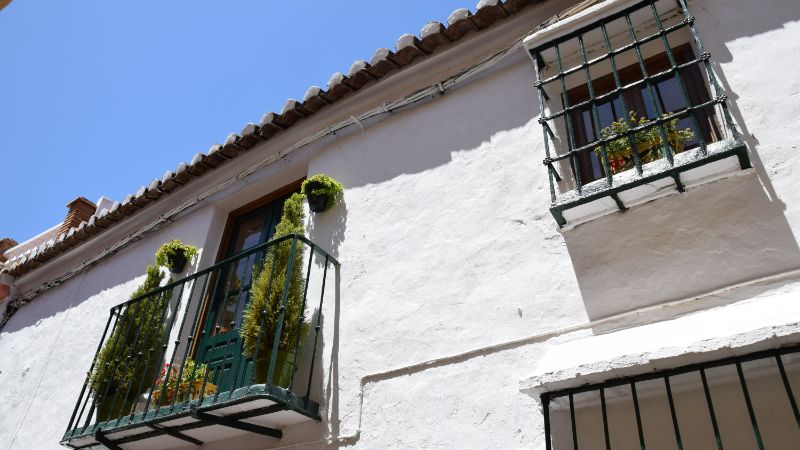 Fiestas and Ferias in Benamargosa
Romeria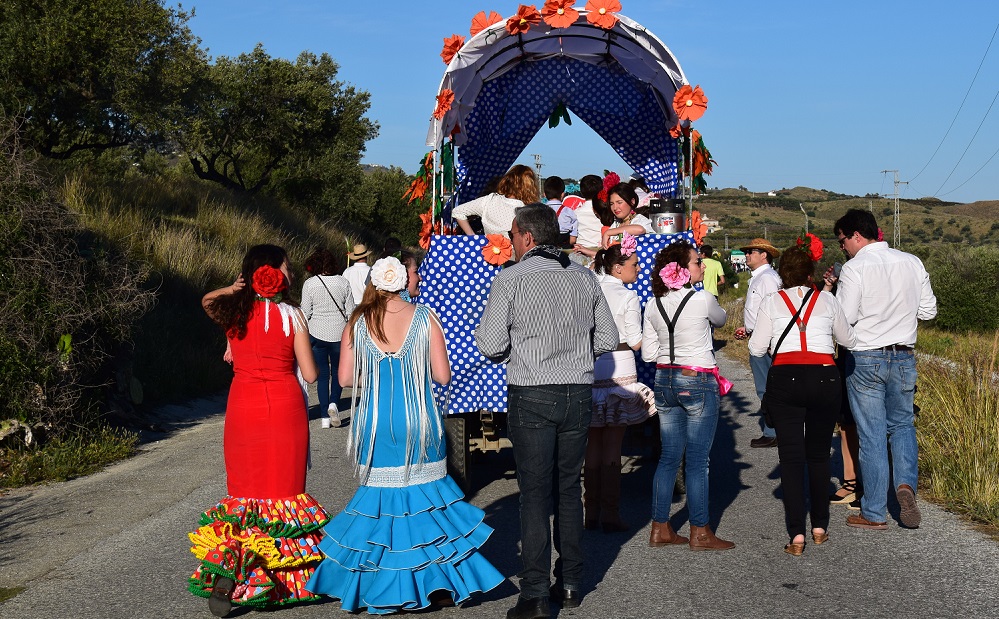 Every first weekend of June "la Romeria" is celebrated. This particular festival is celebrated in several towns but Benamargosa has one of the biggest in the Axarquía region. The festivities start Friday afternoon where a pilgrimage walks a statue of the virgin to its destination for the weekend. Here, in the riverbed near Benamargosa, the weekend continues with horse riding, music, dancing, food and drinks.
Fiesta del campo
The fiesta del campo, literally translated as the festivity of the countryside, is held every year at the end of April on a Saturday or Sunday. It's been celebrated since 1983 and in 2023 it was held on Sunday 23rd April. It is during this festival that the Baticate avocado-shake, paella, zoque and countless other foods and drinks can be tried at one of the stands to taste the local produce. The festivities are accompanied by local flamenco music and later in the evening evolves into a full-fledged party with DJ's and dancing until the early hours.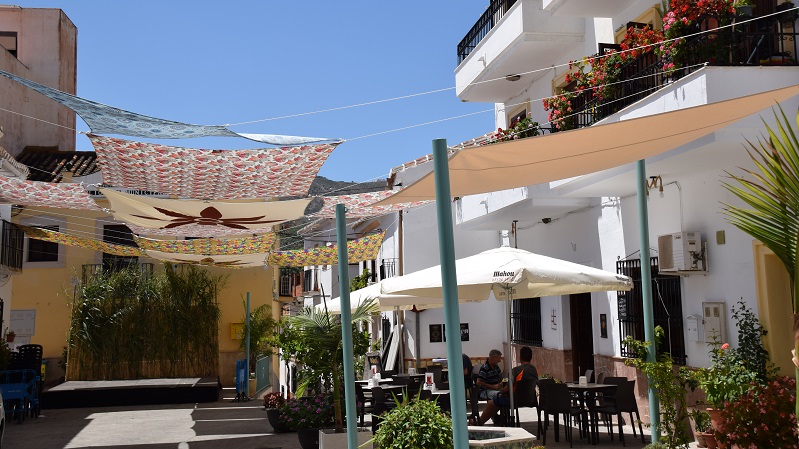 Feria
The feria in Benamargosa is a weekend of pure partying at the beginning of August every year. Typically the feria starts on a Thursday (feria de niños), where you can go and enjoy the fair rides for a reduced price. (This offer happens at all the ferias in the Axarquia most years.) The night side of the feria takes place in the riverbed, with plenty of fun activities apart from the rides, such as concerts, dancing, food and drink, and so much more. The day side takes place on the main drag, where the locals sing and dance from midday until it's time to get ready for the night. There is also a huge paella, typically made on the Sunday, and mojitos that are too good to miss!
San Sebastián
January 20th is a very important day for the locals, on which they celebrate the patron saint of the municipality. It's a big old party that goes on throughout the day and night, with plenty of stalls, food and drinks. And later in the evening, there is a procession with a band and fireworks where the saint is brought out of the church and carried around the village.
Carrera Urbana
During the month of June, Benamargosa also hosts a local race for all ages! There are different categories in which people can compete, and in true Benamargosa style, a bar with a fresh drink will be waiting for you at the end!
Market Day
The market day in Benamargosa is Wednesday from 9 – 14.00hrs, where you can have a nice wander and take a look at the stalls which sell a variety of fresh produce, clothes, shoes, bags… There is quite a variety!
Tourism Office
You can find the tourism office inside the town hall on the main street, 29718 Benamargosa, Málaga. Benamargosa.es
Tel. no +34 952517002
Where to stay?
Book Your Stay in one of the holiday apartments just 10 minutes from Benamargosa.
About the Author: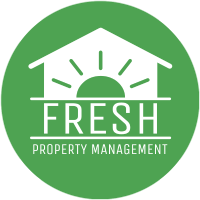 Mike and Maayke – Fresh Property Management and Rentals
We are Mike and Maayke, living in the Benamargosa countryside since 2020. Here we have a finca with holiday apartments, a geodesic dome and 700 mango trees to keep us busy. Whether you want to rent out your property, looking to invest into properties or just want your property looked after while you are away, Fresh have you covered.
If you like this guide, why not check out our other guides of the Axarquia.