Parking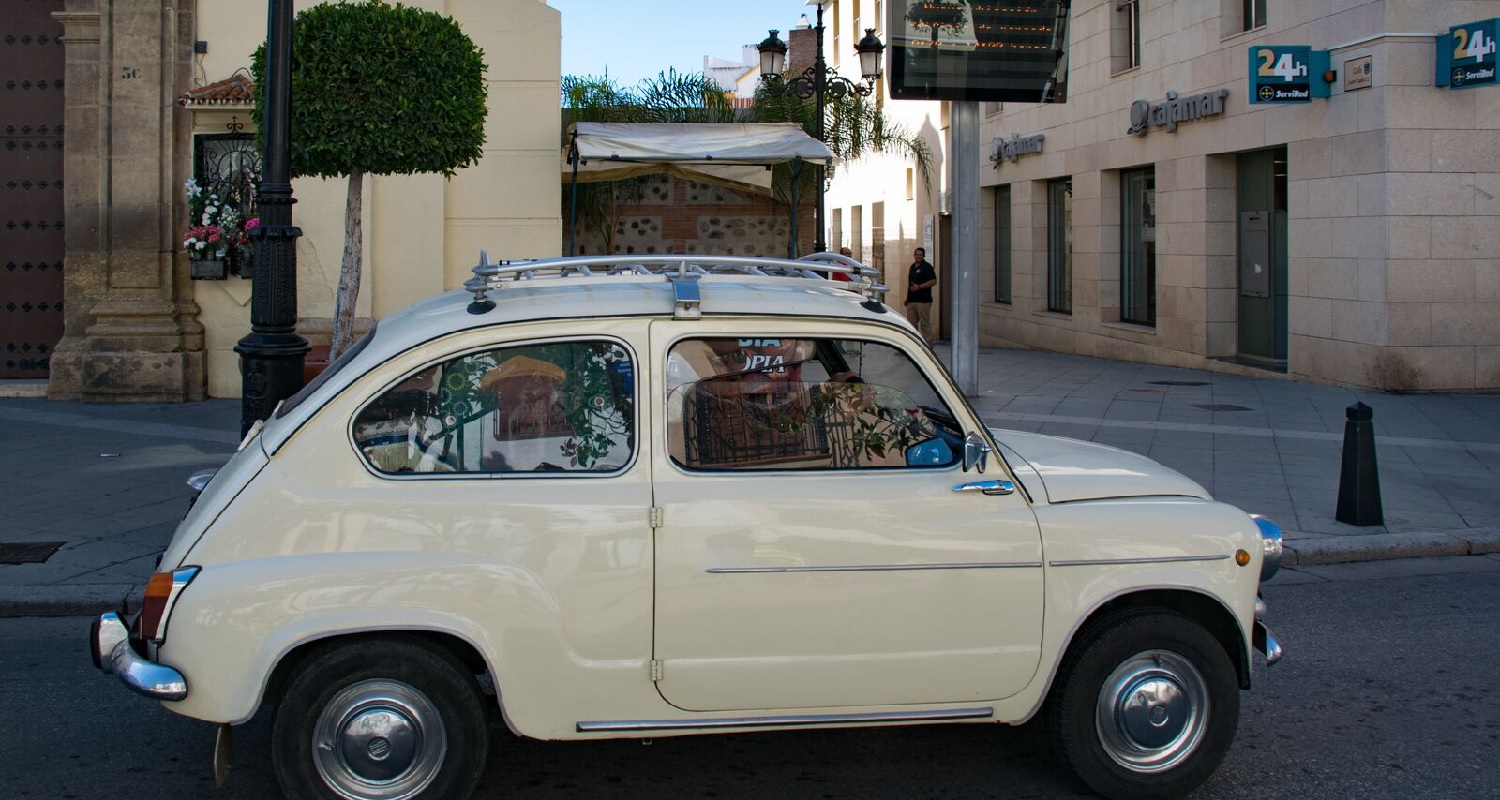 Parking can be found throughout Velez with some free spots and others charging as little as 35 cents for half an hour. Parking in Velez centre is sought after, but as the main sights are relatively close together, parking on the outskirts of town and taking the short walk in is a good option.
Blue Zones
During 2022 many free parking areas have been changed to blue zones. This are recognised by the parking spaces being painted with blue lines. This has not been popular with the residents of Velez but there are monthly resident permits available for 20euros/mth (ask at the Town Hall). These areas are patrolled by the parking attendants who you have to pay 0.35cents per half an hour and display the ticket in your front window.
For Historic Centre
A small outdoor parking area can be found on Plaza la Gloria just off Calle Arroyo San Francisco. Spaces are limited but it is free, and there's no time restraint.
Further on there is a new underground car park to the back of the market. It's guarded and only costs a euro. It can be reached by driving down Calle Arroyo San Francisco, and is located underneath a modern building opposite the left turn to Calle Esperanza.
If you're of a more energetic disposition there's lots of parking up around the fort. It's the highest point in Velez, with stunning views, and makes for a great place to begin your day in the town – but it is a steep climb back up to your car afterwards.
For Plaza Carmen, Plaza de Las Carmelitas & Calle Montera
Parking Plaza del Carmen
This underground parking area is in a central location. It's worth bearing in mind, though, that the car park does close at 23:30.
Address: Calle Porteria del Carmen. Open: 07:00-23:30.
1 Euro for the first hour and 0.50cents for a subsequent half hour.
Discounts can be had if you shop in the nearby area.
For the Ermita de Los Remedios
There is a parking area on the hill leading up to the Ermita de Los Remedios. It's a new road, not yet on Google Maps, but it links Calle Cristo del Cerro and Calle Tunica.
For the Bus Station / West of the Town
For a voluntary 1 euro and no time limit you can park in a large area in front of the wholesale market, the Mercado de Mayoristas. It's guarded by the Amivel association which is set up to give employment to disabled people in Velez-Malaga.
For the Food Market
There are two designated parking areas on Calle Azalea behind the fresh food market on Avenida Vivar Tellez. Both are blue zones, costing 35cents per half an hour. This parking is a good option for the historic centre of Velez, too, as it's less than a 10-minute walk into Plaza San Francisco.
For the Maria Zambrano Park & West of the Town
Calle Pozancon is a large parking area with good access to the A-356 and Maria Zambrano Park. Again this is controlled by the Amivel association with a minimal charge. All around the edge of Maria Zambrano Park there's free parking and usually lots of space. Slowly this area is becoming a blue zone which means 35 cents per hour. The heart of the historic centre (Plaza San Francisco) is approximately a 10-15 minute walk from Maria Zambrano park.
For Velez New Town
At either end of the main shopping streets, Camino de Malaga and Calle Canalejas, there are paid parking areas. One is on the Camino de Malaga next to the San Antonio de Padua Church and the second is next to the bus station near the Mercado de Mayoristas at the end of Calle Parque de Andalucia. Both charge 0.35 cents for half an hour.
For the South of the Town – New Flats and Thursday Market
Calle Hojalateros has a large parking area which is unpaved yet free to use with no time restraint. This is ideal for the Thursday morning market and is a short walk from Camino de Malaga (one of the main shopping streets).
We will be adding a Google map of parking in Velez-Malaga soon, so watch this space.