Walking & Hiking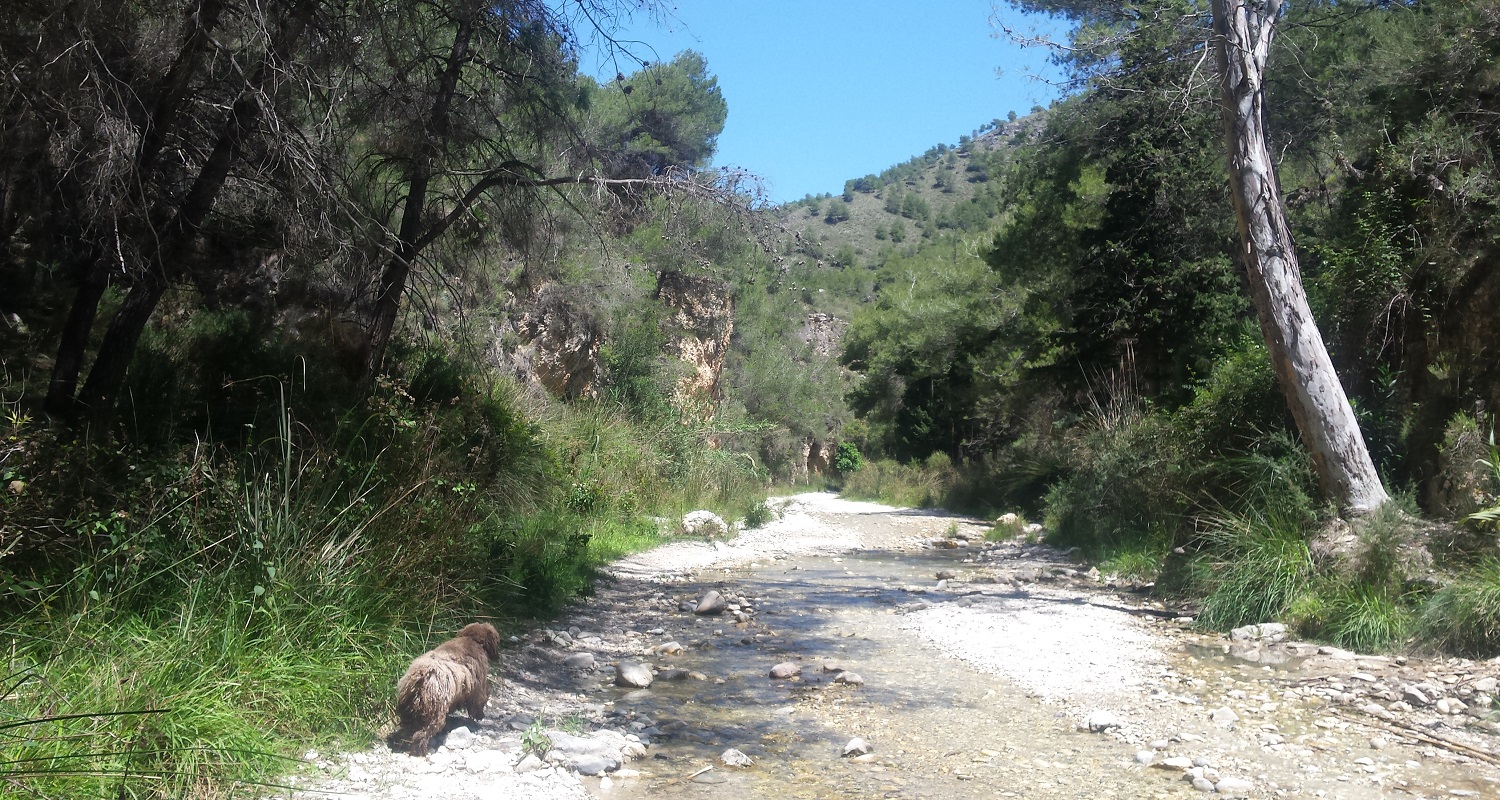 Velez-Malaga is situated in a stunning valley with beautiful countryside on its doorstep. Spectacular mountains surround the town and the Mediterranean Sea stretches out to the horizon. There are some lovely walks to be done in the immediate vicinity of the town with some more moderate walks out into the rest of the Axarquia and more challenging climbs up into the mountains themselves.
Guided Walks
There are a few books covering nearby walking trails. If you feel a bit daunted at the prospect and fancied going on a guided walk the following offer a great service and lots of local knowledge, too.
Marta Oviedo Zafra – offering tailored walks in English and Spanish. Tel: 625 078 561; Website.
John Keo – offering guided walks and hikes in English. Tel: 647 27 35 02; Website.
RF Natura – based out of Ronda but offering hikes throughout Andalucia, specialising in river walks including some rock climbing. Tel: 637849665; Website.
Walks in & Around Velez-Malaga
Gran Senda de Malaga
Level: Various
Length: Various
The Great Path of Malaga or Gran Senda de Malaga is a fairly new initiative linking the main towns and villages of the Axarquia. It passes through four natural parks, two nature reserves and three natural beauty spots. The route is circular and 650km in length. For ease, the route has been split into smaller sections which can be accomplished in stages. An informative site has been set up with good instructions in Spanish, English, French and German detailing the routes, difficulty, elevation and length of the walks.
For further reading visit Gransendademalaga.es.
Velez-Malaga to Torre del Mar
Level: Easy
Length: 5kms; 1 hour
This is by no means a beautiful walk, however, it is an easy, and accessible walk. From the historical centre of Velez it's a gentle downhill stroll to the seafront promenades of Torre del Mar. It's paved the whole way, with a cycle path running parallel and well marked out pedestrian crossings on any larger roads.
Rincon de la Victoria to Velez-Malaga
Stage 2 of the Gran Senda de Malaga
Level: Medium, due to length
Length: 24km, 5 1/2 hours
The second stage of the Gran Senda de Malaga is a beautiful walk taking in the stunning views of sea and mountains that typify the region. The walk begins on the outer limits of Rincon de la Victoria and is a linear route, often following the coastal road of the N340 until you break off and head north into the chalk hills and fertile orchards of the Rio Velez.
Further Afield
Rio Chillar, Nerja
Level: Easy, but can be extended
Length: 6 hours, with stops
This walk leads you up the Rio Chillar and has plenty of shade and opportunities to cool off, making it fun for children and dogs.
It's a very picturesque walk with cool water filtering down from the mountains in the distance. It's not a circular route, so can be made shorter by just turning back once you have walked far enough. If you do fancy doing the full walk you're rewarded with a series of pools at the end underneath a waterfall.
Caminito del Rey
Level: Medium (lots of steps and vertigo-inducing heights)
Length: 7.7km, 4 Hours
This world-class walk is an hour's drive from Velez, but is well worth the journey. The Caminito del Rey was once named the most dangerous walk in the world as much of it is suspended high up, clinging onto the walls of the Desfiladero de los Gaitanes gorge and was in a state of total disrepair. The walk is comprised of 7.7km, split into 4.8km of long access ways and 2.9km board walks. The linear route links the towns of Ardales and Alora, an easy bus goes between the two towns so there is somewhere to leave your car.
To book tickets, please visit: Caminitodelrey.info.
If you're walking in the summer months just keep in mind how hot and unrelenting the Spanish sun can be. Take plenty of water, sun cream, correct footwear and attire, and most importantly, tell someone where you're going.
In the coming months we'll be adding lots more information on walking near Velez and in the Axarquia, so watch this space.