How nice it is to be doing a round up of events again, it's been a long time in coming but summer 2021 is looking like some normality is going to be resumed.
Many of us have lost a lot over the last year and four months but here's to building it back.
So let's get down to it, dairies at the ready…
FESTIVAL OF FLAMENCO FUSION – 30 JULY, 6 AUGUST, 13 AUGUST & 20 AUGUST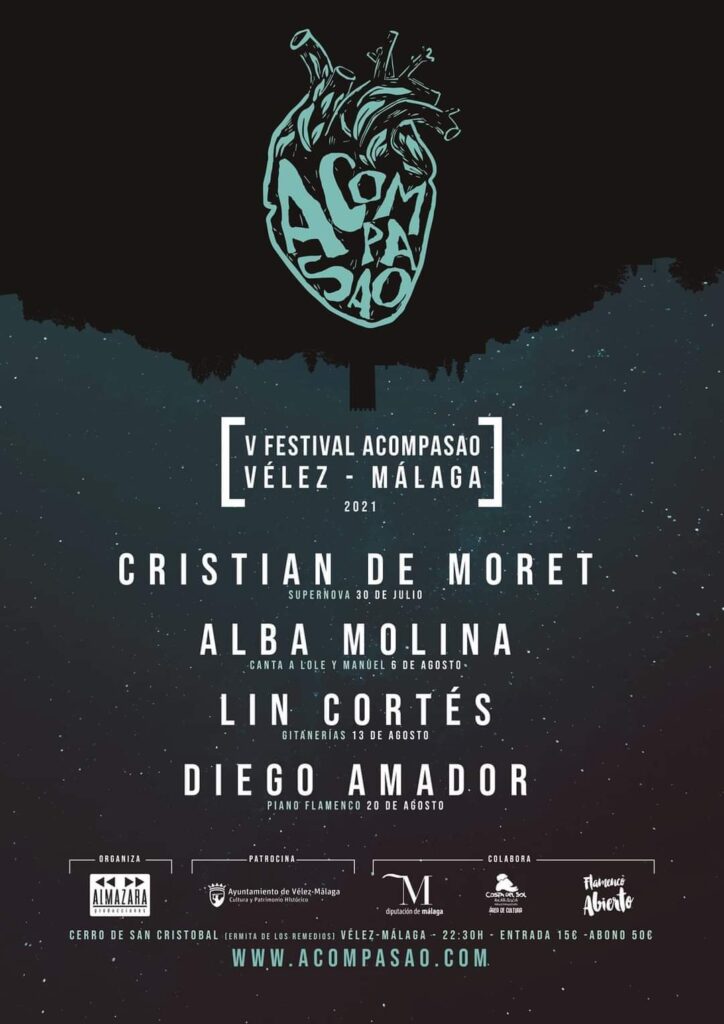 If you're a music lover and are only going to do one thing this summer then this should be it. The Festival de Acompasao is in its 5th year. It attracts the biggest names in Flamenco fusion to Velez-Malaga. If you haven't been before it's held under the stars at the Ermita de Remedios in Velez centre. The views are fantastic and the vibe is always fun.
Tickets: 15Euros per night or 50Euro for all 4 nights. Buy them here
Dates: 30 July, 6 August, 13 August, 20 August
Find out more information: Acompasao.com
Summer Concerts – MVVEL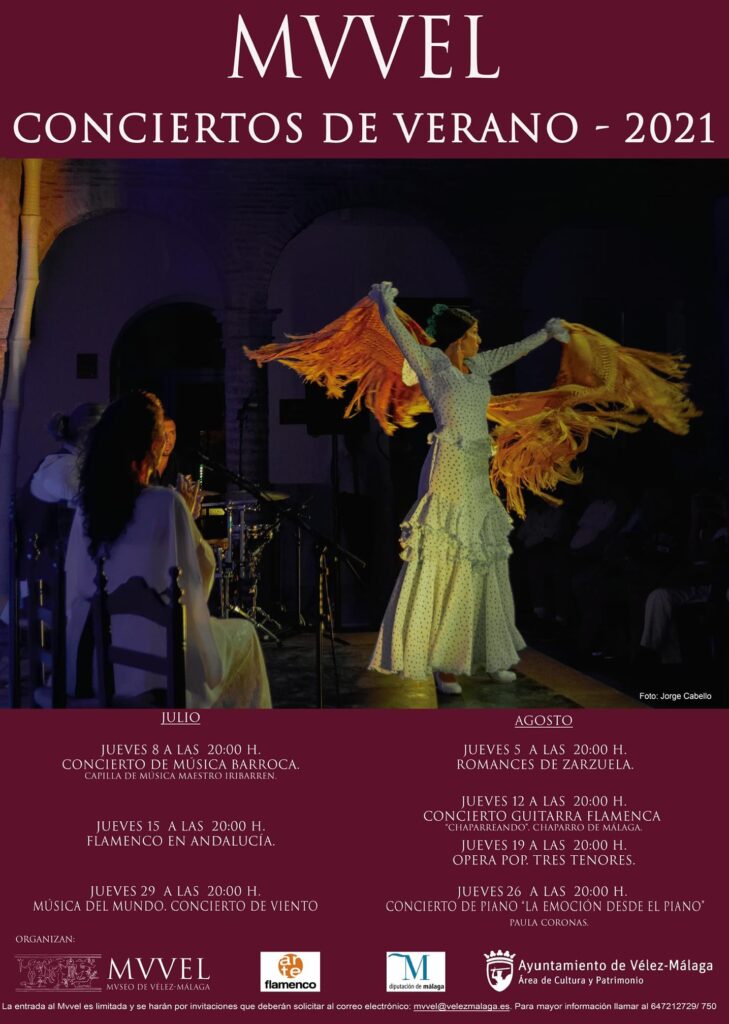 Held in the central patio of this beautiful museum in Velez-Malaga historic centre there are 7 classical music concerts throughout July and August.
Tickets: Free, email to reserve: mvvel@velezmalaga.es
Where: Calle Dr. Jiménez Poey, 1, 29700 Vélez-Málaga.
Annual Guitar Festival – San Francisco Convent, Velez-Malaga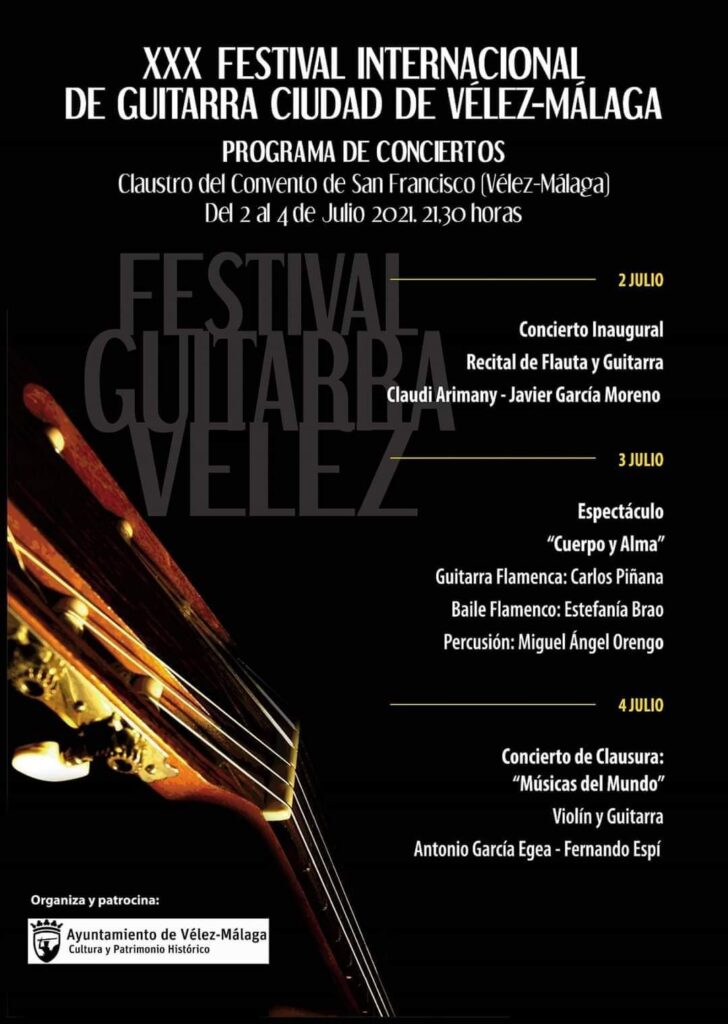 This annual summer event held in the historic open-air central patio of San Francisco Convent in the centre of Velez celebrates of acoustic guitar. This year they've added flamenco dance on 3rd July.
Tickets: Free, entrance on the night
Where: Convento de San Francisco, Plaza San Francisco, 2, 29700 Vélez-Málaga.
4th July Celebrations – Macharaviaya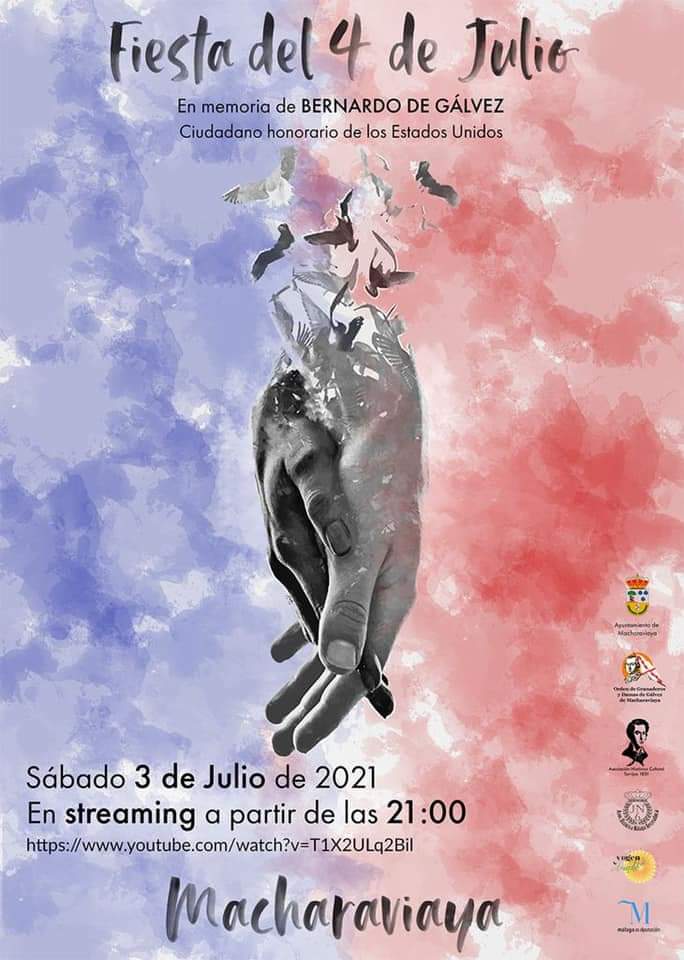 This main festival in the town is an usual one. Which is why it's made our list. Galvez was from Macharaviaya and he successfully lead the siege of Pensacola, USA in 1781. Spain was taking back west Florida from the English. Every year there's a reenactment in the town to celebrate. This year it's going to be streamed from 21.00hrs.
El Camarote, Caleta – Live Music

The restaurant Camarote opposite the marina in Caleta de Velez has weekly live music. Expect rock, soul, jazz and blues on their terrace over lunch. Definitely reserve a table as it's very popular.
The poster is a bit small so: –
19 June – Bud Spencer Band 13.30hrs
26 June – Vicky & The Bottomless 13.30hrs
Contact: elcamarotepuerto@gmail.com or their Facebook page
Cafe del Mar – Torre del Mar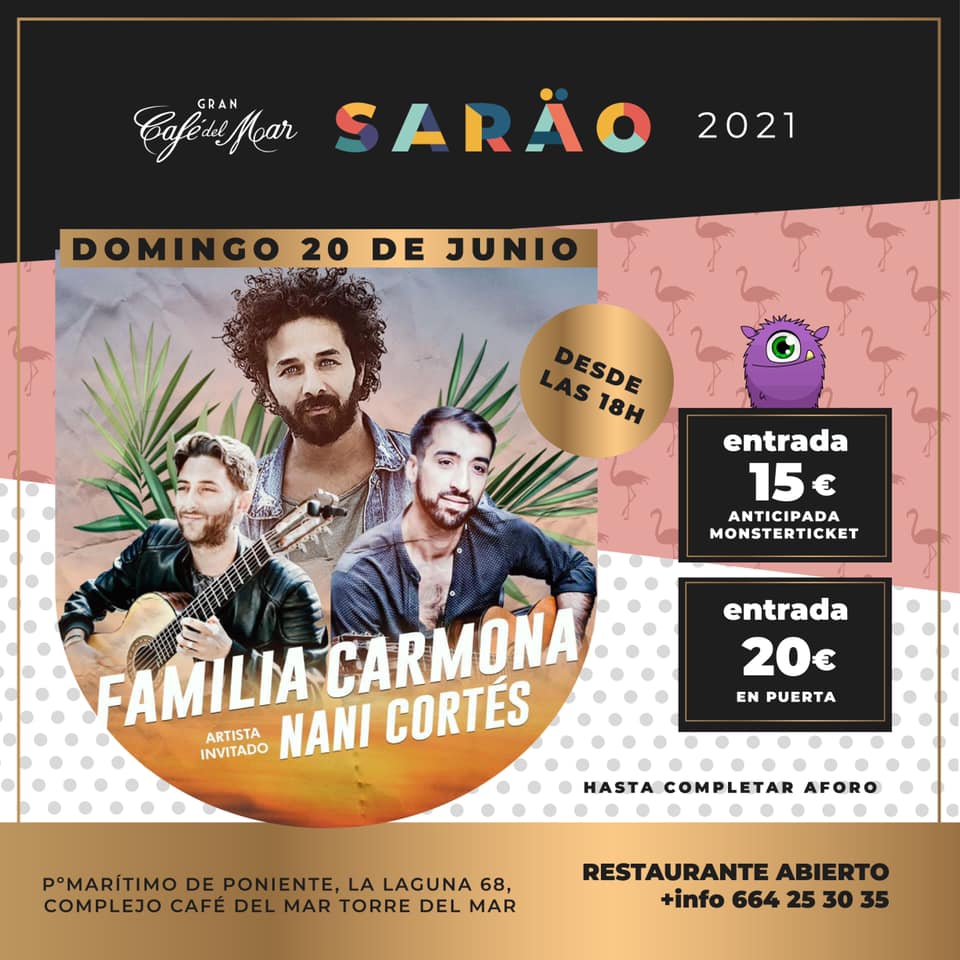 Cafe del Mar in Torre del Mar has undergone a bit of a refresh. There will be regular live music looking mostly around the light-hearted summereque Flamenkito vibe see above. As well as their very retro but rather fun dinner and show evenings – yes this sounds like we've stepped back to the 1950's but its super Covid friendly (see below).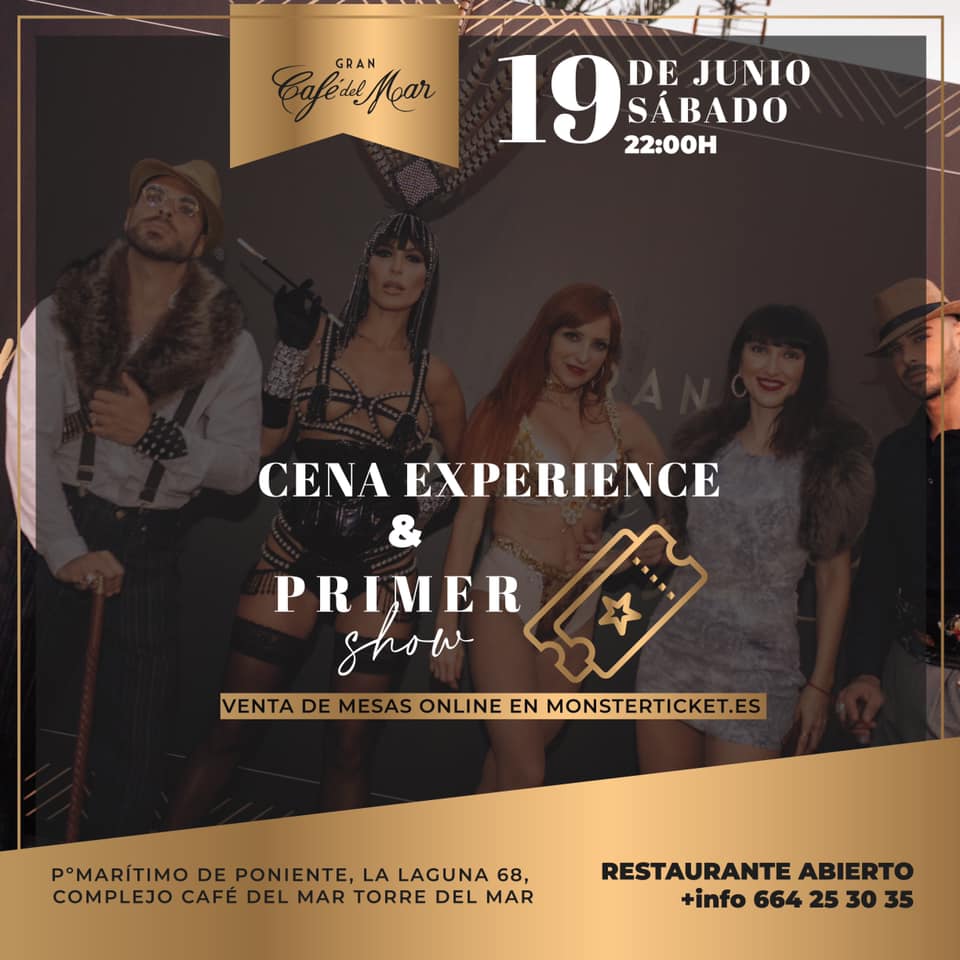 Buy tickets: Here
Cafe del Mar: Paseo Maritimo de Poniente, La Laguna 68, Torre del Mar.
Culture Week – Competa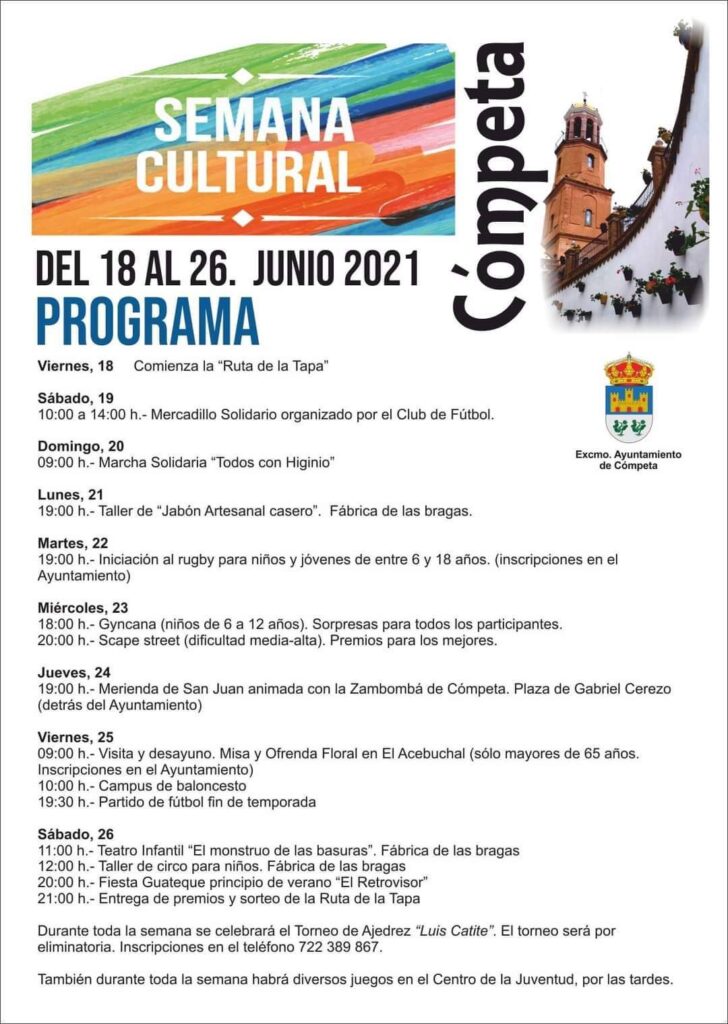 Competa town hall has organised its annual cultural week which is full of activities for all ages. Tapas route, workshops, theatre and sport. Well done Competa!