October Flamenco in Velez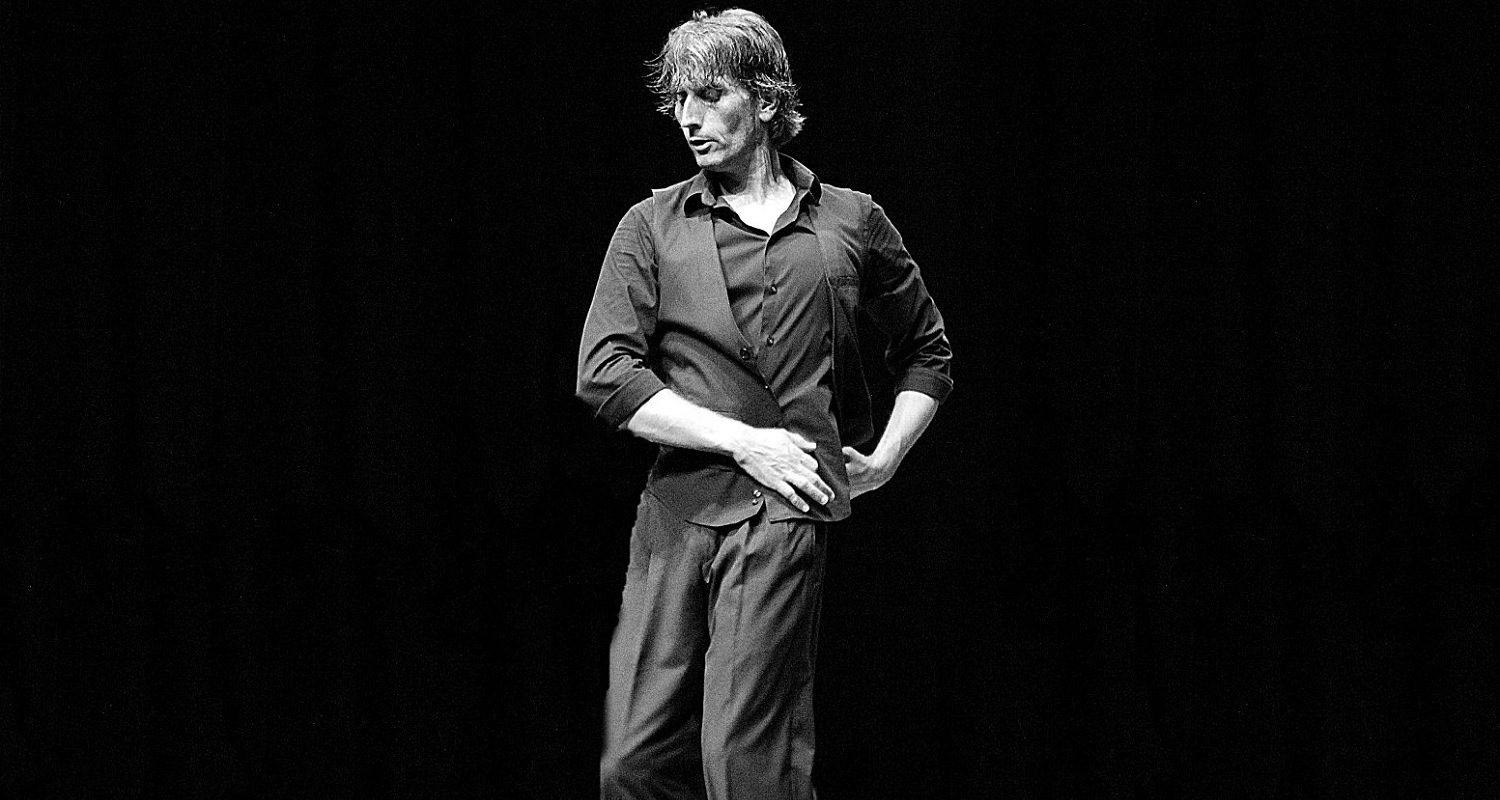 Ruben Portillo and the Flamenco Abierto crowd are back with a big bang this month. And we can't tell you how pleased we are to see them…
What is it? The eagerly awaited return of Flamenco Abierto sees a series of high-quality live performances of dance, song and guitar in Velez-Malaga throughout October.
Where is it? Velez's venerable flamenco club, the Peña Flamenca Niño de Vélez (Calle Tejeda, 10, Velez-Malaga).
When is it? There are five nights to choose from in the October schedule: it starts on the weekend of the 13-14th October, followed by the 20th, 27th and 28th October. Doors open at 21.00hrs with the performances starting at 22.00hrs.
Why should you go? One word: quality. The standard of professional artists performing has always been high at previous Flamenco Abierto events. But this month, if anything, it's all set to be better than ever. Word of Velez's exciting flamenco scene is well and truly out – and artists from all over Andalucia are now putting their names forward to come and perform.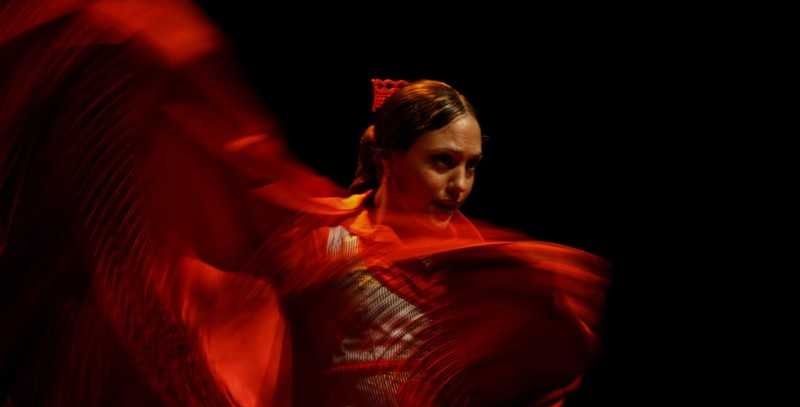 The month gets underway on Friday 13th and Saturday 14th with back-to-back performances from local dancer Antonio Guerra. A true legend in Velez flamenco circles, he'll be accompanied by a brace of renowned malagueño singers – Rosa Linero on the first night and, on the second, Miguel Astorga.
Next up, on Friday 20th, it's the turn of Ana Pastrana from Antequera to crack the boards, with Luis de los Rubios singing and Carlos Haro laying down the guitar work.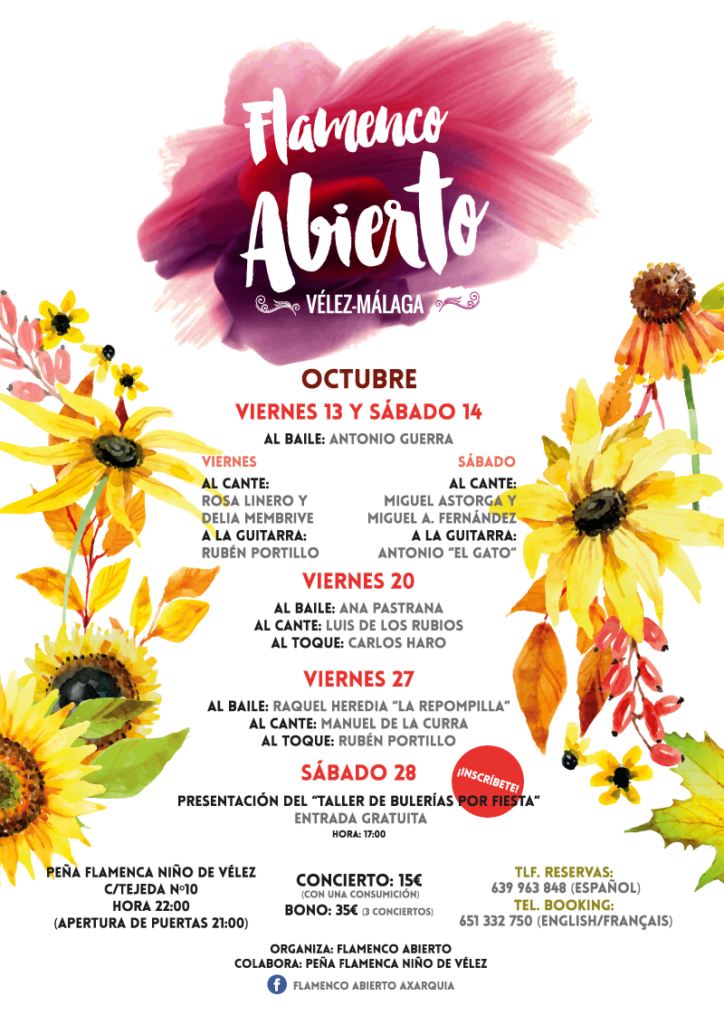 The final 'formal' event of the month on Friday 27th sees Raquel Heredia, AKA La Repompilla, a highly acclaimed dancer from Granada, come to the peña. Flamenco Abierto founder, Ruben Portillo, will accompany her on guitar.
But there's a final twist in the tail for the month: the Bulerias Workshop. A project that Flamenco Abierto is extremely passionate about, this event will be the culmination of a series of classes designed to bring on local talent in the bulerias compás and prepare them for future solo performances.
With the standard of performers consistently excellent, whichever night you go to you'll be witnessing some of the best flamenco – in an authentic and completely untouristy setting – you're likely to see anywhere in Malaga Province this month.
How much is it? Tickets are €15 (which comes with a welcome drink). Alternatively, there's a special discount ticket at €35 for three events.
To book tickets in advance, call 639 963 848 (Spanish) or 651 332 750 (English/French). Any remaining tickets will be available to buy on the door on the night.
Not from Velez and thinking of coming to the flamenco and making a night of it? Check out our pick of the town's best tapas bars and restaurants and places to stay.