41st Juan Breva Flamenco Festival
What? The 41st Juan Breva Flamenco Festival
Why go? Whether for the flamenco curious or the full-blown aficionado, the region's main annual flamenco event is not to be missed. This year, the headlining performer is Manuel Moreno Maya – El Pele – one of the truly great voices of modern flamenco.
When? December 15th at 21:00 hours
Where? Teatro del Carmen in Velez-Malaga
How much? 12€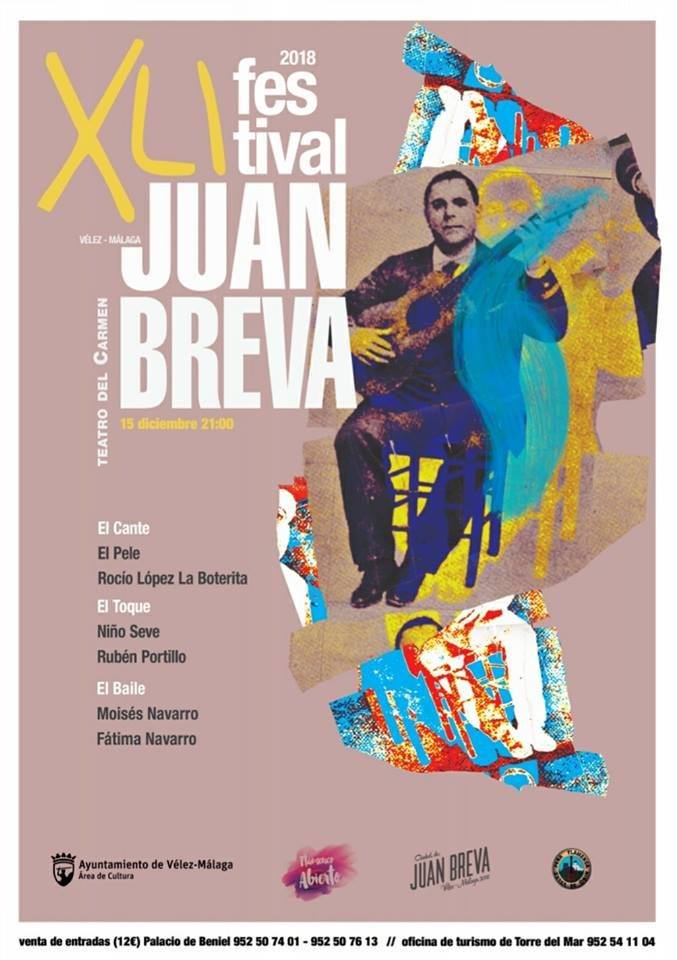 Dancers: Moises and Fatima Navarro
Singers: El Pele and Rocio Lopez La Boterita
Guitar: Niño Seve and Ruben Portillo
Ticket Offices
Los Positos, Plaza de la Constitucion, Velez-Malaga
Tourist Office Torre del Mar
By telephone: 952541104 and 667390506
A Bit of History
Juan Breva was born in Velez-Malaga in 1844 and died in Malaga on June 8, 1918. He's a very famous name in the world of flamenco: a master and an innovator in every way, developing his own flamenco style he sang and played the guitar. In his day he was so famous that it's said he requested to be paid in gold and performed for royalty. Now his contribution to flamenco is celebrated every year with a performance in the theatre of Velez.