VII Festival Acompasao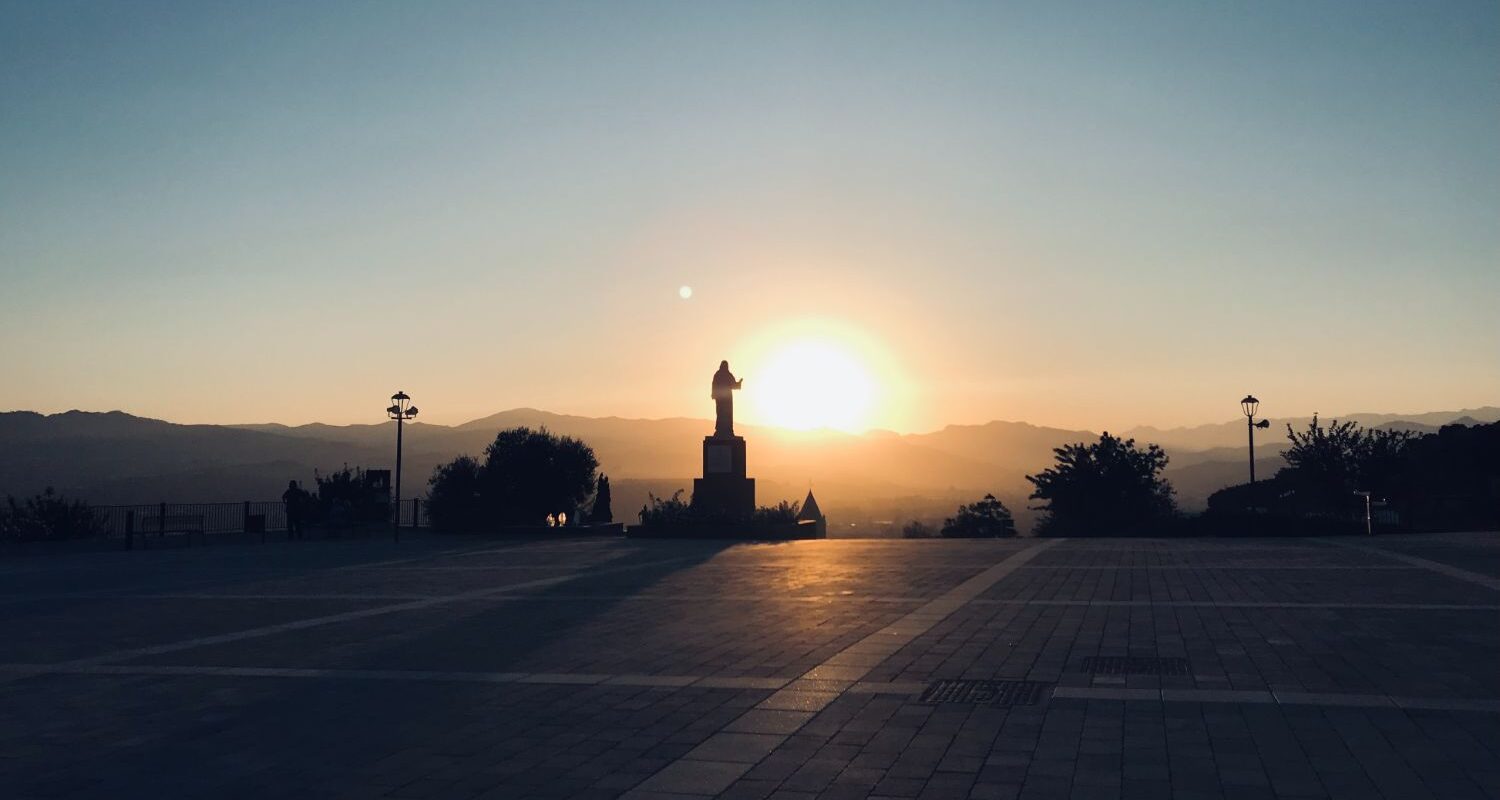 Some of the biggest names in contemporary flamenco will be visiting Velez-Malaga in August 2023 for the seventh festival of flamenco fusion – the Acompasao Festival.
And not only are they playing outdoors under the stars, but they're doing so in the dramatic setting on top of the Cerro de San Cristobal, next to the Ermita Virgen de los Remedios.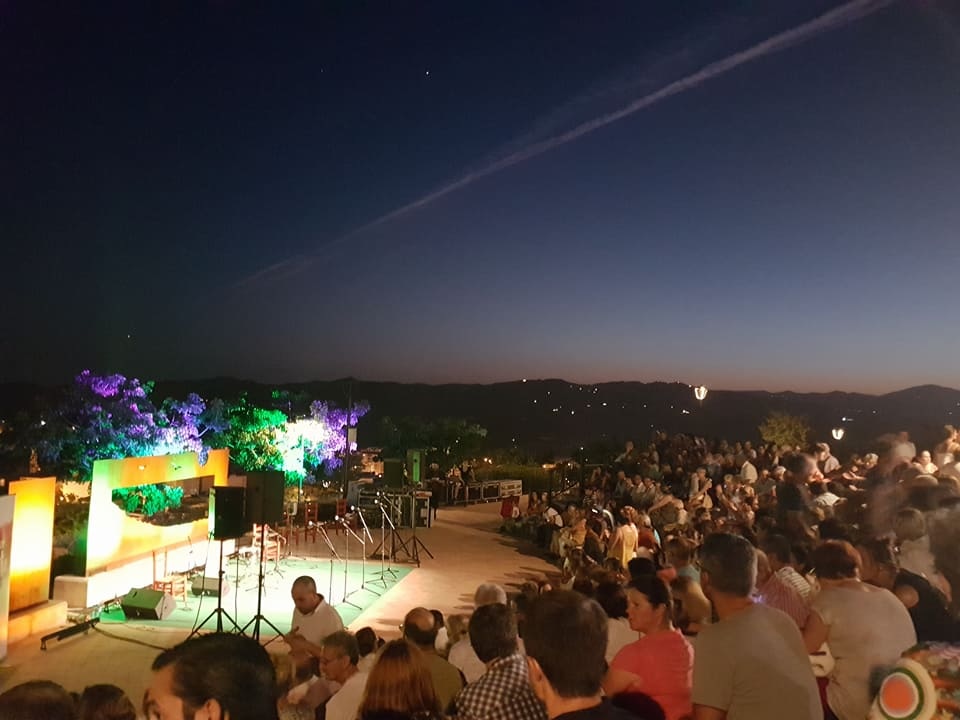 Who's Playing – & When?
A few truly huge names from the world of flamenco fusion, basically. There are three festival dates scheduled as part of 2023's Acompasao festival:
9th August 2023 – Diego Guerrero & Latino Turner
10th August 2023 – Mundo Divino & Sabina Romero
11th August 2023 – Sandra Carrasco & David de Arahal
Each concert will start at 22.30hrs. The gates to the park open at 21.00hrs and there's a bar with snacks onsite.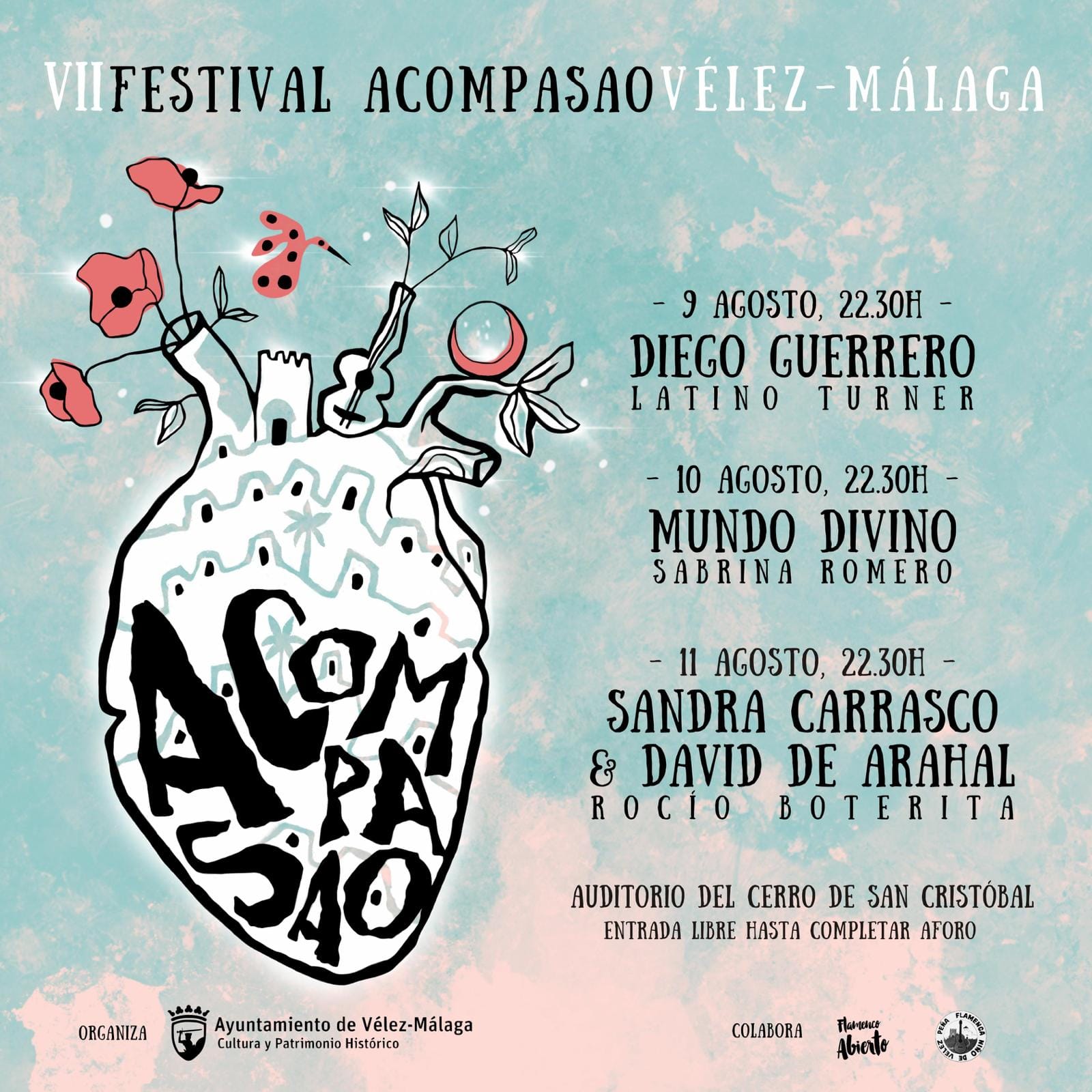 How Much Is it?
This year the Acompasao is free! The Town Hall has stumped up the cost of the artists and staging.  
Where Is it?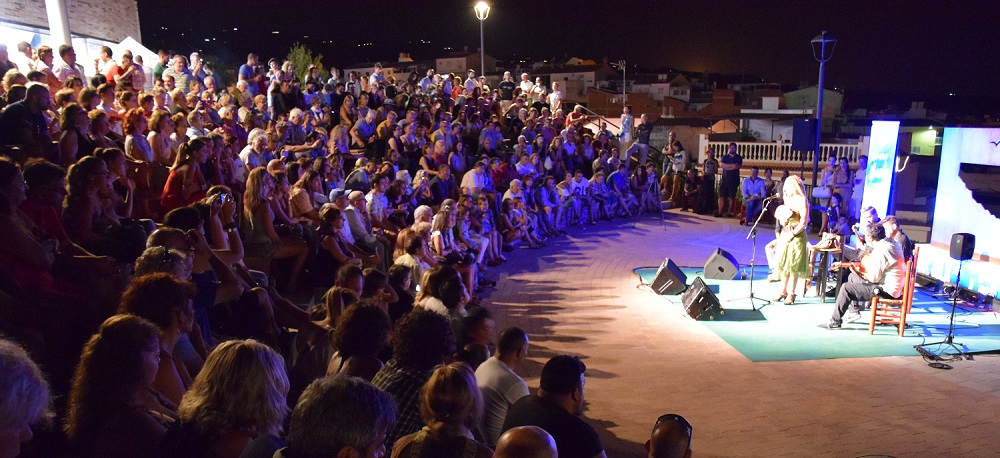 The Cerro de San Cristobal is in the heart of the historic centre of Velez-Malaga. You can find your way to the open-air theatre by following signs from Plaza La Gloria and climbing up the Parque de los Remedios to the Ermita de los Remedios (a small church) at the top of the hill. (You can see a Google map here.)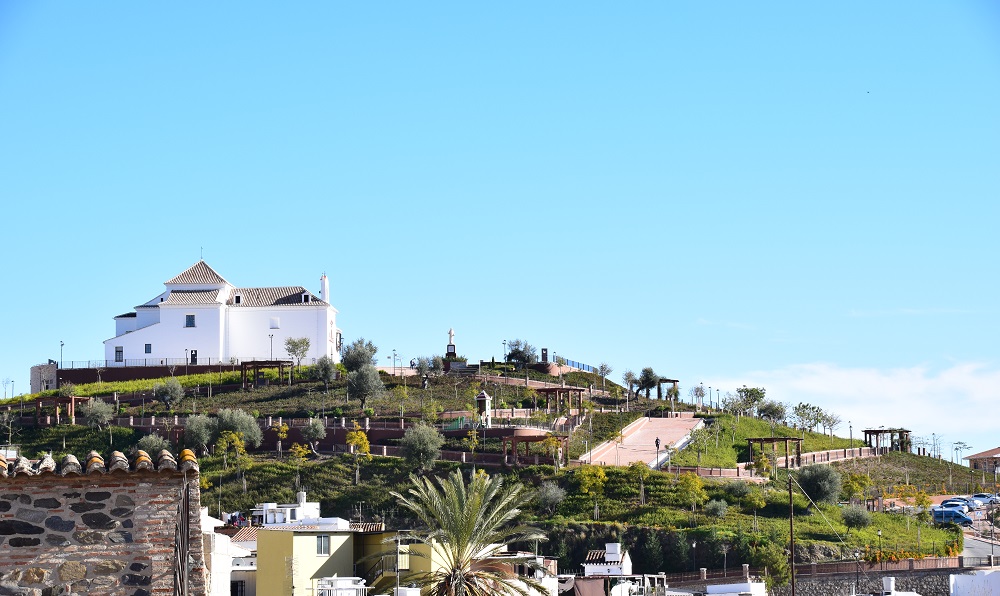 What is Flamenco Fusion & What to Expect?
It combines flamenco guitar and traditional flamenco music with other genres like jazz, blues, rock, rumba, and even reggaeton, hip hop, or electronica. Each night of the Acompasao has a different type of Flamenco fusion artist. All established names in the genre.
A night full of positivity, good vibes, fun and great music. Expect dancing, cheering and general summer feels.
That's our August culture fix sorted, then.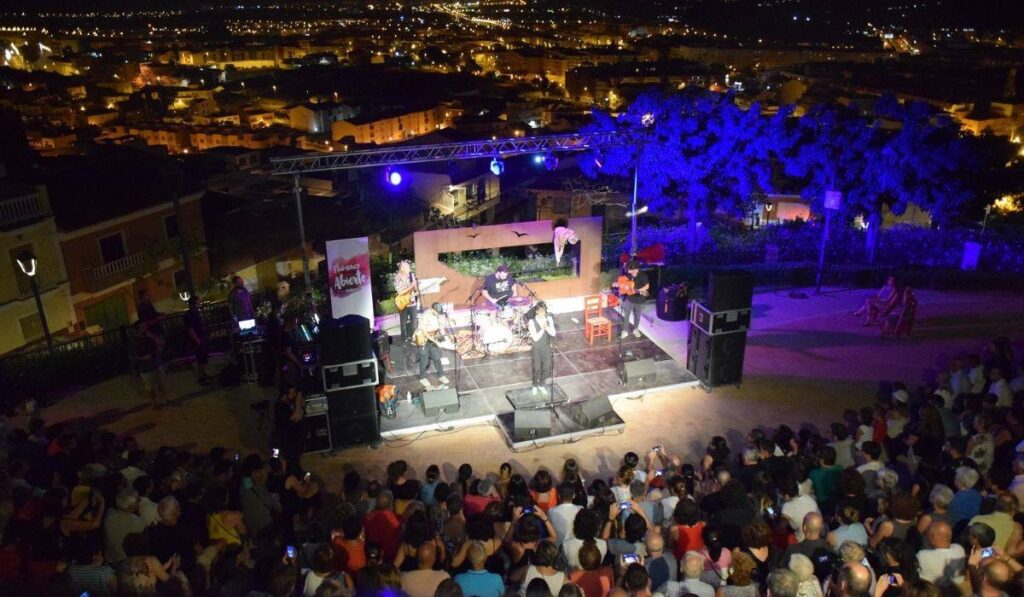 Other Useful Information
Getting to Velez: Couldn't be easier. If you're coming from Nerja or Malaga, the Friday afternoon/evening bus times that align with the concerts are as follows:
From Nerja to Velez: 16.15hrs (journey time: approx. 45 minutes)
From Malaga to Velez: 18.05hrs, 18.35hrs, 19.05hrs and 19.35hrs (journey time: approx. 1 hr 15 minutes)
Where to Find Parking
The nearest parking from the venue is:
Under the Mercado de San Francisco – on Calle Arroyo San Francisco
On the hill leading up to the venue itself – Ermita de Los Remedios
Behind the Mercado de San Francisco on Calle Arroyo San Francisco (just opposite the left turn to Calle Esperanza) there's a covered/paid car park
Plaza la Gloria just off Calle Arroyo San Francisco
Roadside parking on the Calle Arroyo San Francisco
Just a little further afield – we're talking all of 10 minutes' walk away – there's paid parking at the Plaza del Carmen (Calle Porteria del Carmen).
Alternatively, parking can always be found in the outskirts of town around the Maria Zambrano park (around a 15-minute walk away from the venue). For more information on parking, see our page.
Where to Stay: Velez has a couple of great places to choose from if you're travelling in from elsewhere to catch the flamenco. A couple of the better central accommodation options include:
Palacio Blanco – a boutique hotel in a stylishly refurbished old palace. Prices from €105 per double. (12 minutes' walk from the venue.)
La Casa de Las Titas – pleasant tourist apartments clustered around a lovely old patio, with a swimming pool out back. Prices from around €80 per studio per night. (10 minutes' walk from the venue.)
Hotel Dila – simple but perfectly comfortable, centrally located rooms from €70 per double. (9 minutes' walk from the venue.)
(See more places to stay and book.)
Where to Eat & Drink: With the concerts not starting until 22.30hrs and the gates to the park not opening until 21.00hrs, there's plenty of time to grab a bite and a couple of drinks beforehand. The best places to grab tapas are Caserio de Las Monjas, Taberna Domi, Bohemia and, in the shadow of the old city walls, La Sastreria (this is the closest to the venue). To find out more about each, check out our guide to Velez restaurants and tapas bars.