Proyecto 'De Tablao'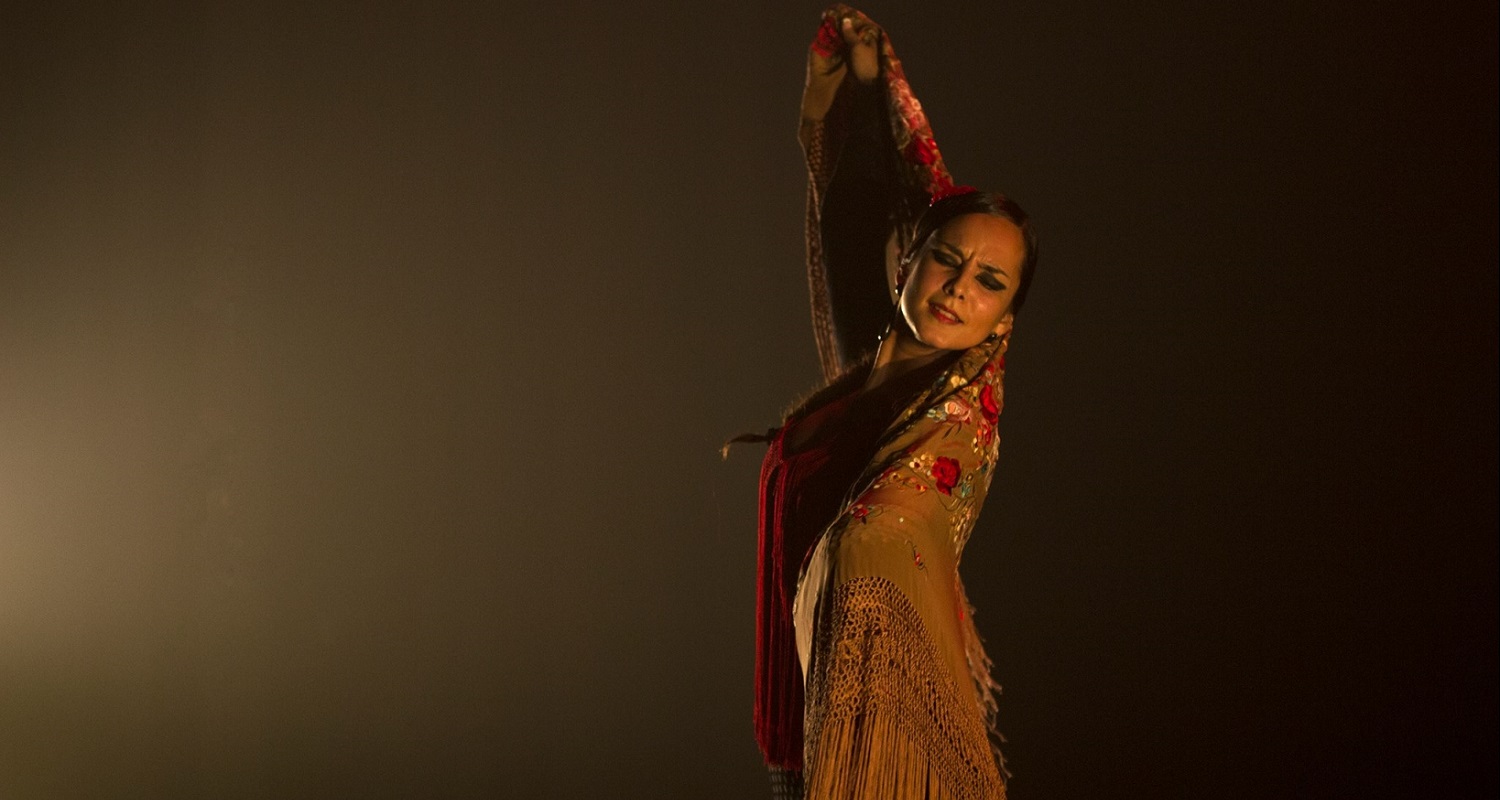 This Friday sees a slightly different twist on the highly successful Flamenco Abierto format. Proyecto de Tablao invites a host of ultra-talented dancers from Malaga's Jabera Studios to take to the boards and show the audience what they've got.
What is it? Another exciting initiative from Flamenco Abierto, this event is all about giving dancers the opportunity to practice with professional musicians and perform solo, taking their craft on to the next level. Velez's Peña will provide the platform for the dancers from Jabera Studios – led by their teacher, Sandra Cisneros, and accompanied by Ruben Portillo on guitar and the voice of Mamen Ruiz – to strut their stuff and show a live audience what they've learnt.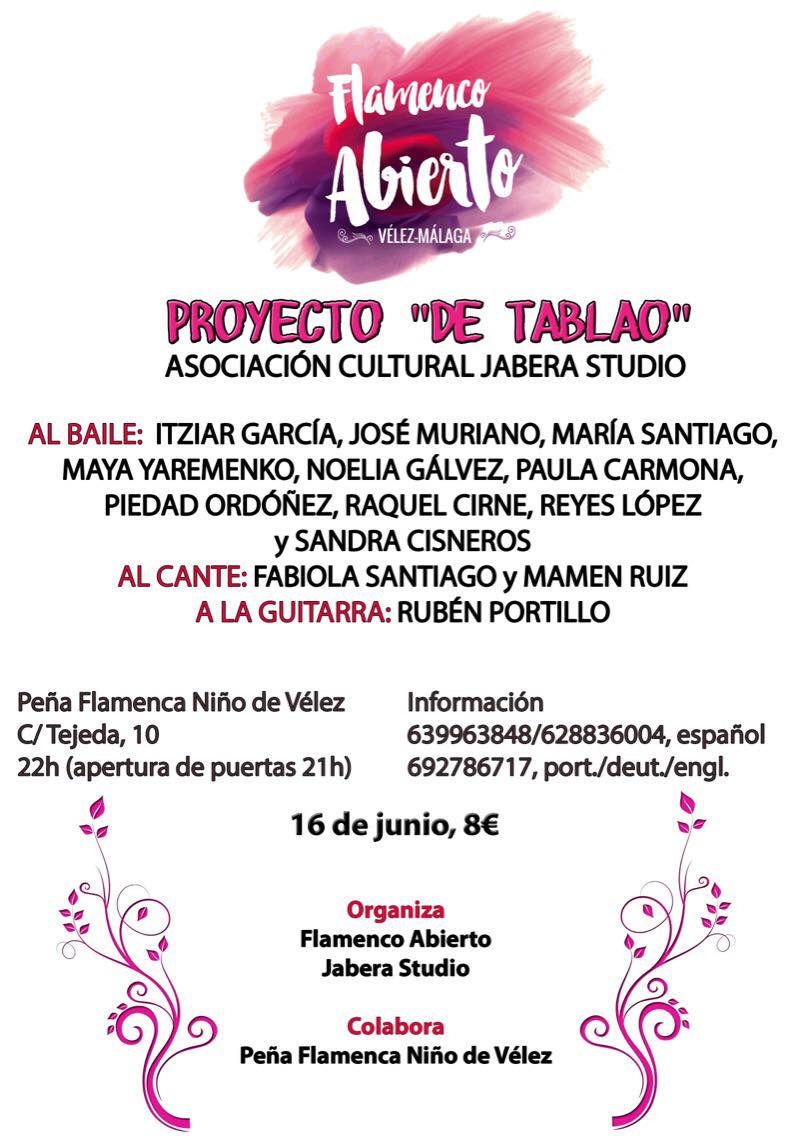 Where is it? Peña Flamenca Niño de Vélez (Calle Tejeda, 10, Velez-Malaga).
When is it? Friday 16th June; doors open at 21.00 with things getting underway at 22.00hrs.
Why should you go? If you've been to one of the Flamenco Abierto events this year, then expect more of the same – authentic, high-quality, utterly joyful Flamenco, but with a slightly less formal and more collaborative slant. If you haven't been yet, live nearby or are visiting and are anywhere remotely in the vicinity, then stop what you're doing and get it in the diary. Don't believe us? Check out the video below.
How much is it? €8
To find more about the Proyecto de Tablao event, go to Flamenco Abierto's Facebook page. To book tickets, call 639 963 848 (Español) or 651 332 750 (English/French/Portuguese/German). (Or read more about why Velez's one of the best places in Malaga to see Flamenco.)
Looking for more cultural events in Velez? Check out our pick of what's on in June.