Flamenco Abierto Nights
If you're in the Axarquia and want to catch some of the very best flamenco to be seen for many a long mile, Velez-Malaga's the place to be over the next few weeks.
What: Flamenco Abierto nights in Velez.
When: Every Friday night in May and June at 22.00 (doors open at 21.00).
NEXT: Escuela Carmen Camacho (young performers)
Friday 24th May – Escuela Antonio Guerra (young performers)
Friday 31st May – Flamencos de Torrox
June Flamenco Nights
Friday 7th June – El baile de Antonio Guerra
Friday 14th June – El baile de Marina Perea
Where: Peña Flamenca Niño de Vélez, Calle Tejeda, 10, Velez-Malaga (Google map)
How much? €10 (with the exception of Carrete de Malaga – 15€)
More information: To find out more about specific nights, keep an eye on Flamenco Abierto's Facebook page.
More About Flamenco Abierto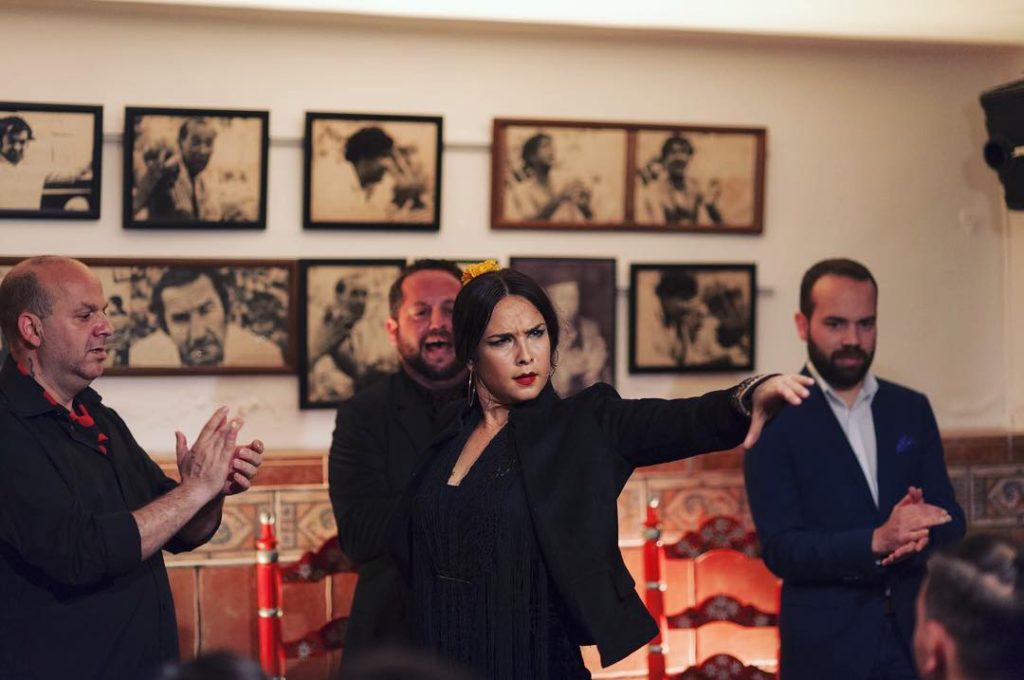 Regular visitors to Mivelezmalaga.com will know that we like flamenco… a lot. So it's fair to say that we were more than a little excited to see Flamenco Abierto back in their regular Friday night slot in Velez.
If you've never been to a Flamenco Abierto night what should you expect? The very highest quality flamenco dance, song and guitar work – that's a given. But it's much more than that.
What makes it so special – bordering on the unique – is the format. It's not 'for the tourists' – it's not even really a 'show' in the conventional sense of the word. There's no stage, for starters. The seats are tightly grouped around the artists. So you're right there, in the midst of the performance. And as a result, you can see every sinew strain, every bead of sweat, every neck bulge and every string reverberate. You, the audience, are a part of it.
It's a visceral experience. Passionate, joyful, exciting, deeply moving – it's impossible to come away unaffected.
Like the sound of these upcoming flamenco nights in Velez? To book tickets, call 651 332 750.
We'll see you there.