What's On in April 2019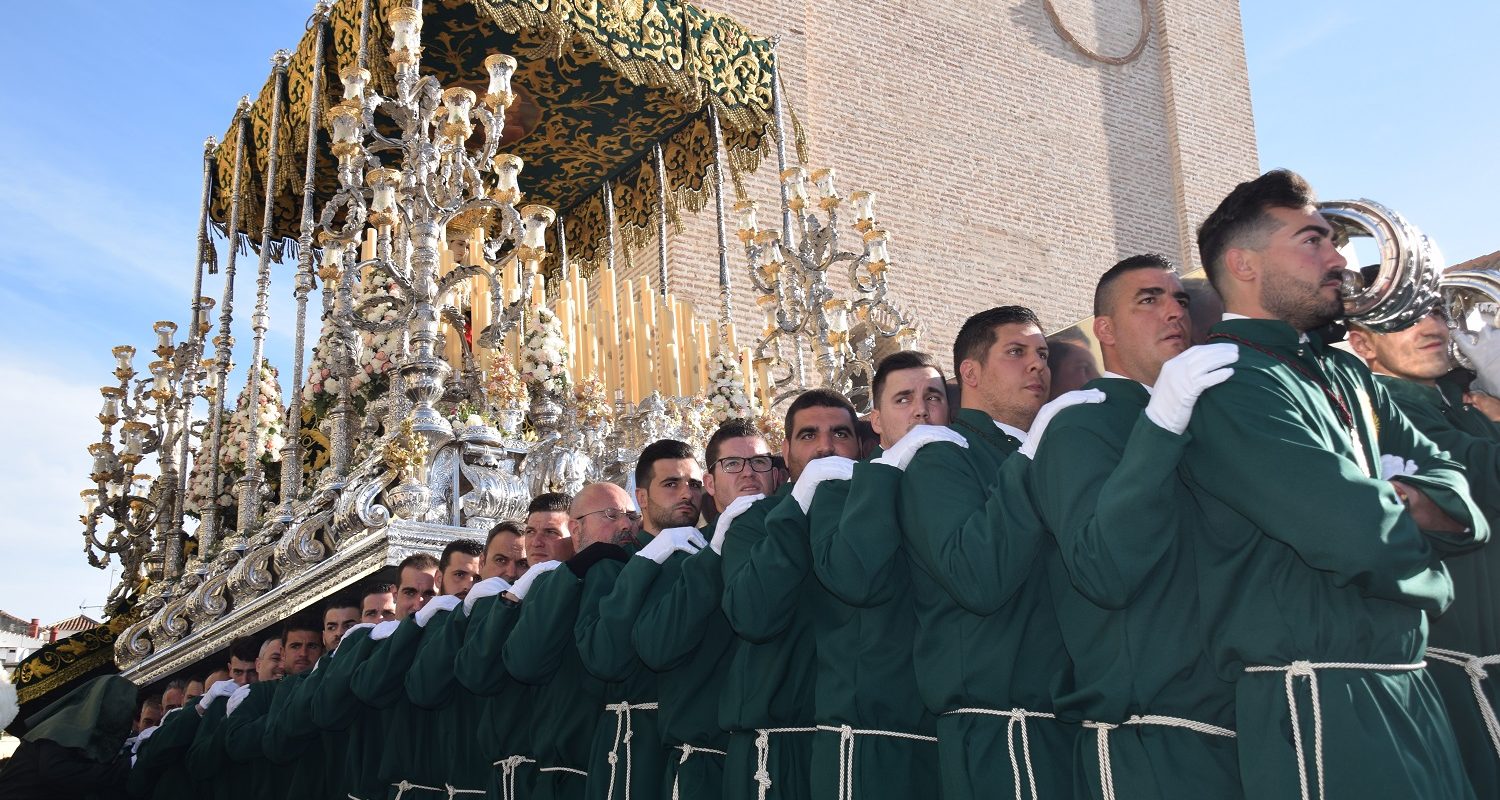 Fun workshops, food fiestas, flamenco, art and fitness are all on the agenda for spring-like April in the Axarquia.
And then, to cap it all off, there's the small matter of Semana Santa in Velez. It's quite a month.
Easter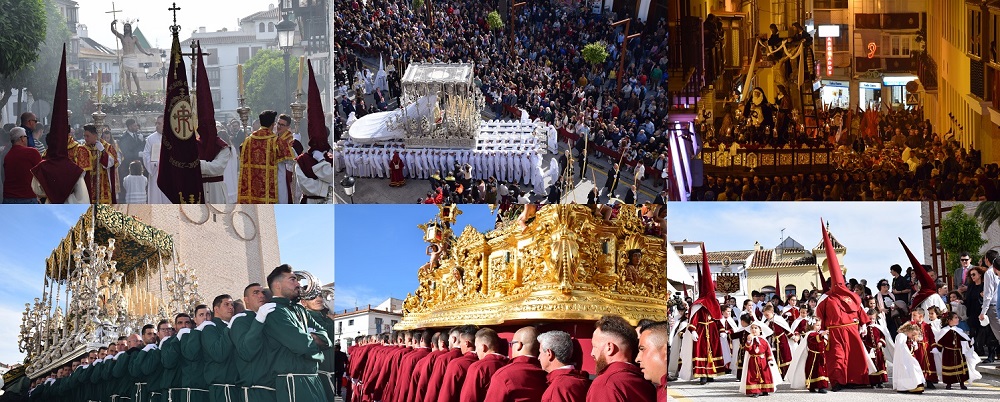 There's no two ways about it: Easter is a huge deal in Velez. This year Holy Week runs from Sunday 14th – Sunday 21st April. Find out more about Semana Santa in Velez, here.
Art & Design
Second-hand Furniture Workshop – Velez-Malaga, 2nd, 5th & 6th April 2019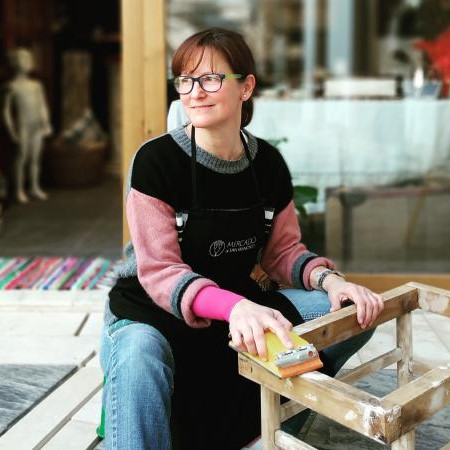 Want to breathe new life into old pieces? Learn how to restore old furniture, treat woodworm and use chalk paint techniques in these early April workshops.
Where: El Desvan de Hefeso (Mercado de San Francisco), Velez-Malaga
What time: 2nd April: 12-13.30hrs, 5th April: 12.30-13.30 and 17.00-19.00hrs, 6th April: 10.30-14.00hrs
More information: El Desvan's Facebook page.
Textile Stamp Making Workshop – 2nd, 5th & 6th April 2019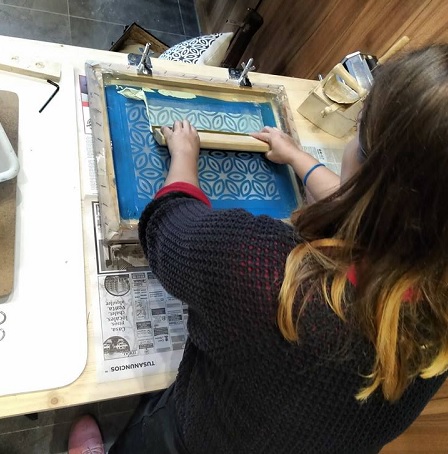 Learn how to make your own printing stamps for fabric and natural dyes in this casual free workshop.
Where: Sabatha Atelier (Mercado de San Francisco), Velez-Malaga
More information: Sabatha's Facebook page or  Diasdelaartesania.es
Competa Art Walk – 20th – 24th April 2019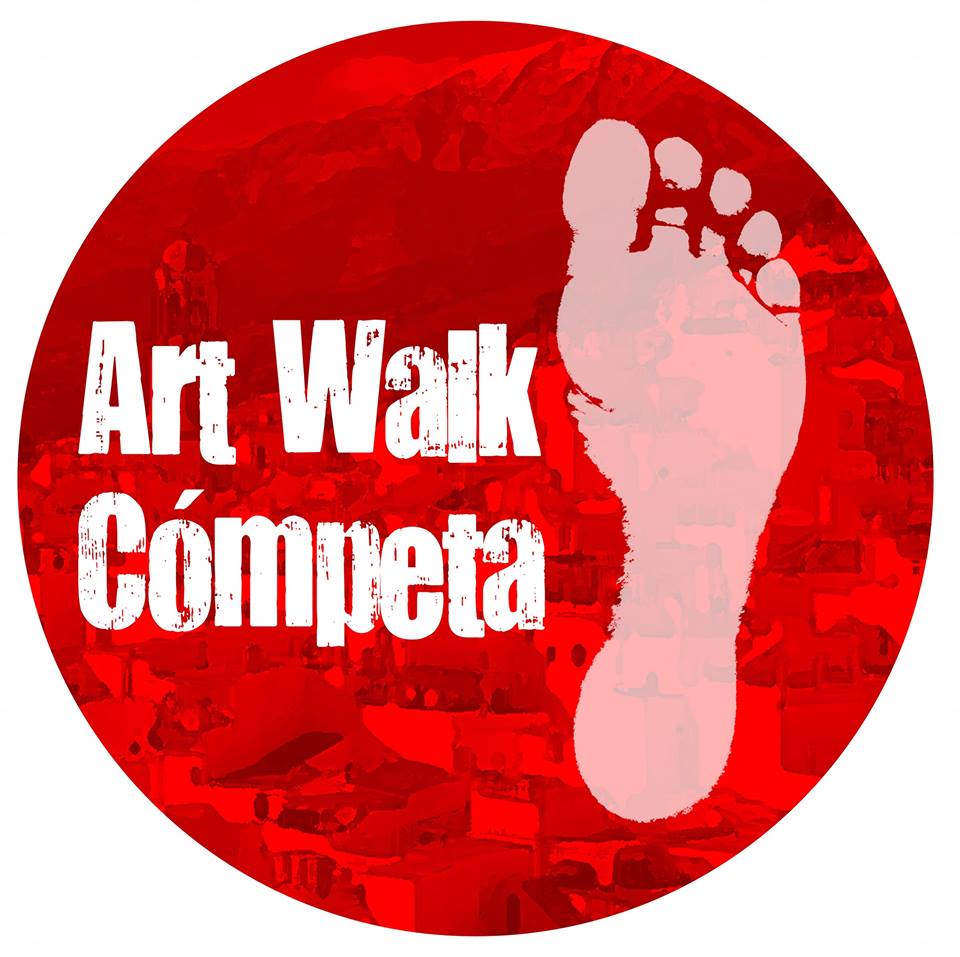 Enjoy walking around the beautiful white village of Competa and visiting different studios, homes, B&Bs and workshops full of art. Meet the artists themselves, get involved with a workshop and have a shop, too.
More information: Find out more on their Facebook page.
Flamenco
Flamenco Abierto – Velez-Malaga, Every Friday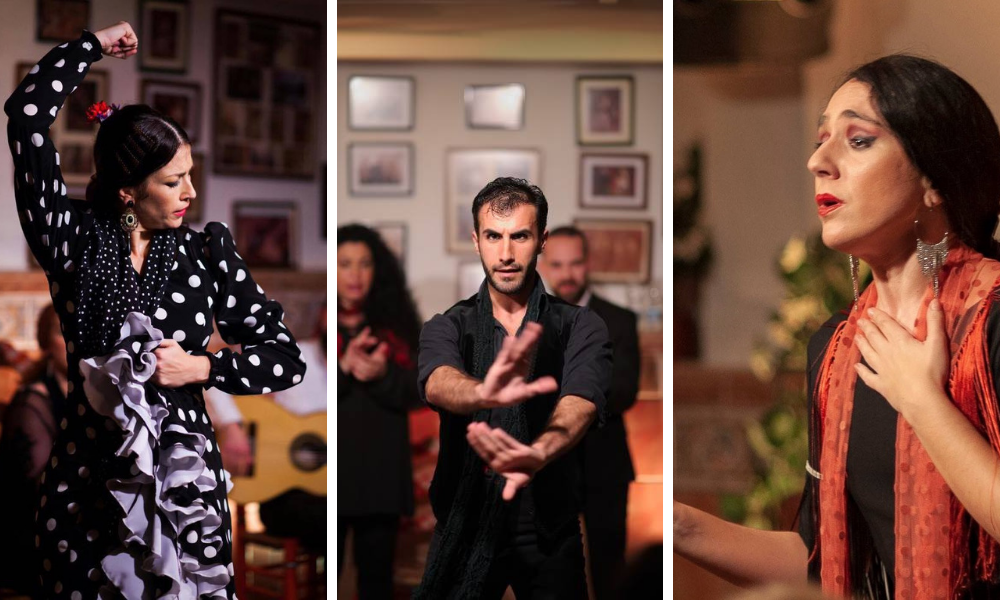 There's a busy month of flamenco in Velez coming up. Flamenco Abierto returned to their regular Friday night slot in the peña in March, and some of the nights we've seen have been nothing short of spectacular. Not to be missed.
More information: Find out more about Friday night flamenco in Velez, here. Or for the latest events, check out Flamenco Abierto's Facebook page.
Fiestas
Dia del Aceite Verdial – Periana, 6-7 April – Postponed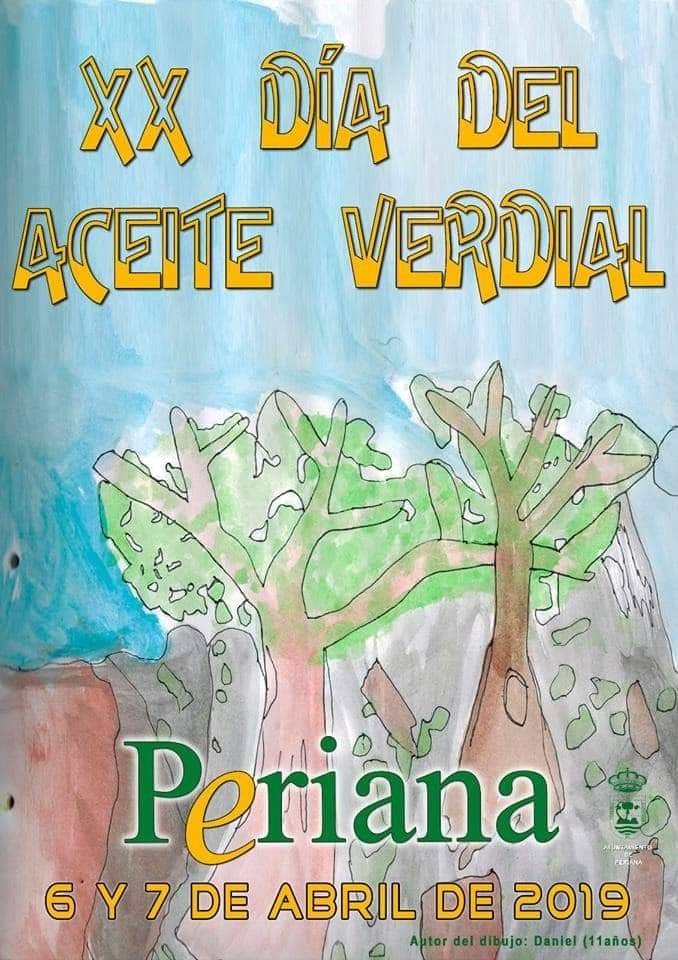 This event in Periana is a celebration of all things 'liquid gold' in the Axarquia. Expect the usual music, food, general Andaluz fun and lashings of olive oil.
Day of the Yoke & Oxen – Almayate, 7th April 2019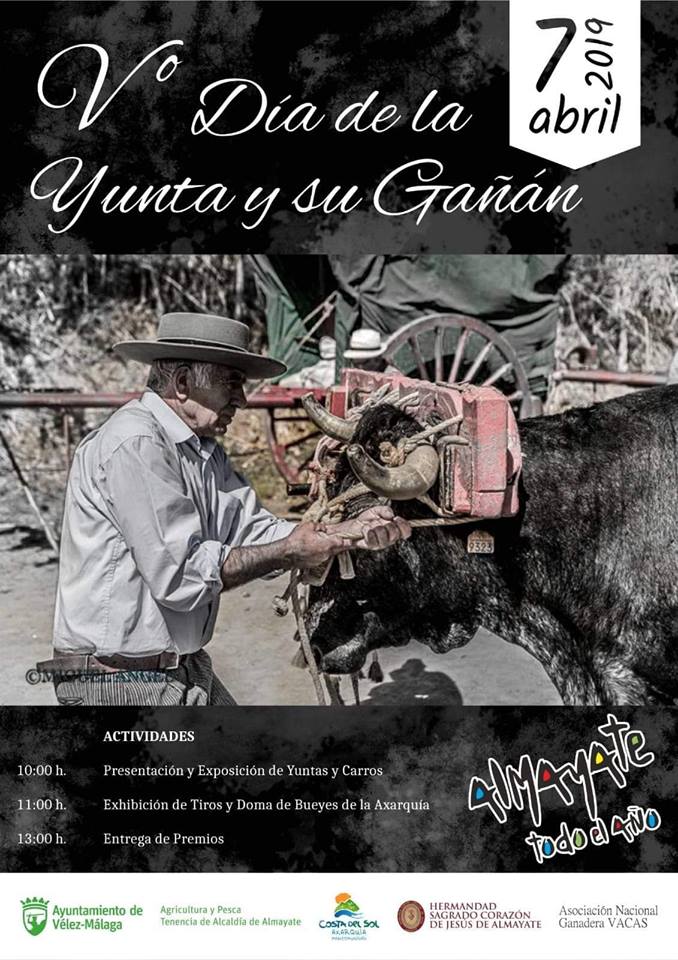 Day of the Potato – El Trapiche, 7th April 2019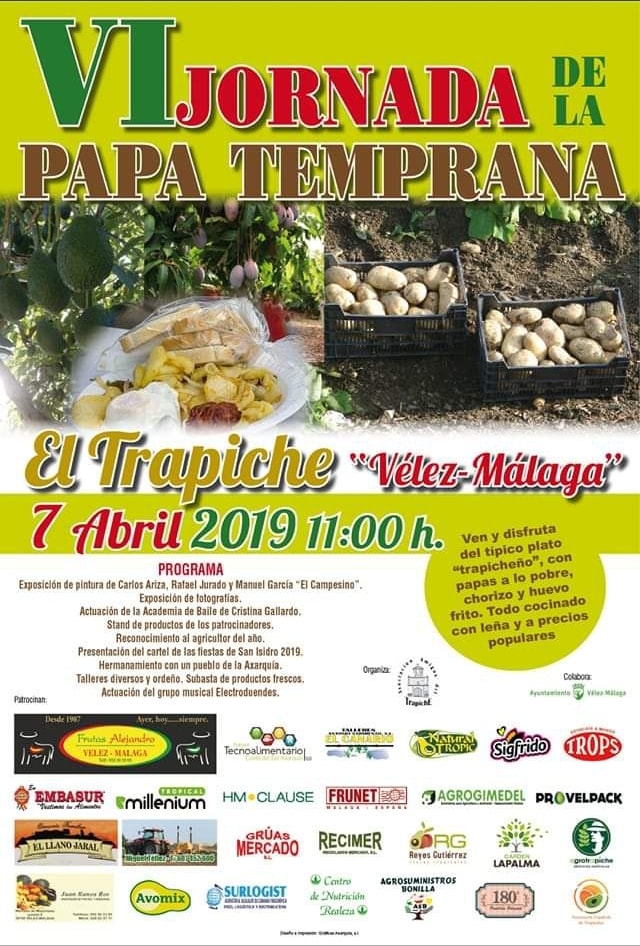 Ok, it's a potato festival and it tickled us mainly because papas a lo pobre is pretty much our favourite dish! We've never been to this celebration but 2019 is going to be the year. Plus, the Electroduendes are playing (Velez's infamous band).
Outdoors & Nature
Torre del Mar Run 'Carrera Color en la Playa' – 7th April Postponed
THIS EVENT HAS BEEN CANCELLED DUE TO BAD WEATHER.
A charity fun run over 5km in Torre del Mar with added explosion of coloured powder for the competitors.
Cost: 10€ (1€ of which goes to ACTEA Axarquia).
More information: Facebook.com/colorenlaplaya
Ultra-Trail Alcaucin – 27th & 28th April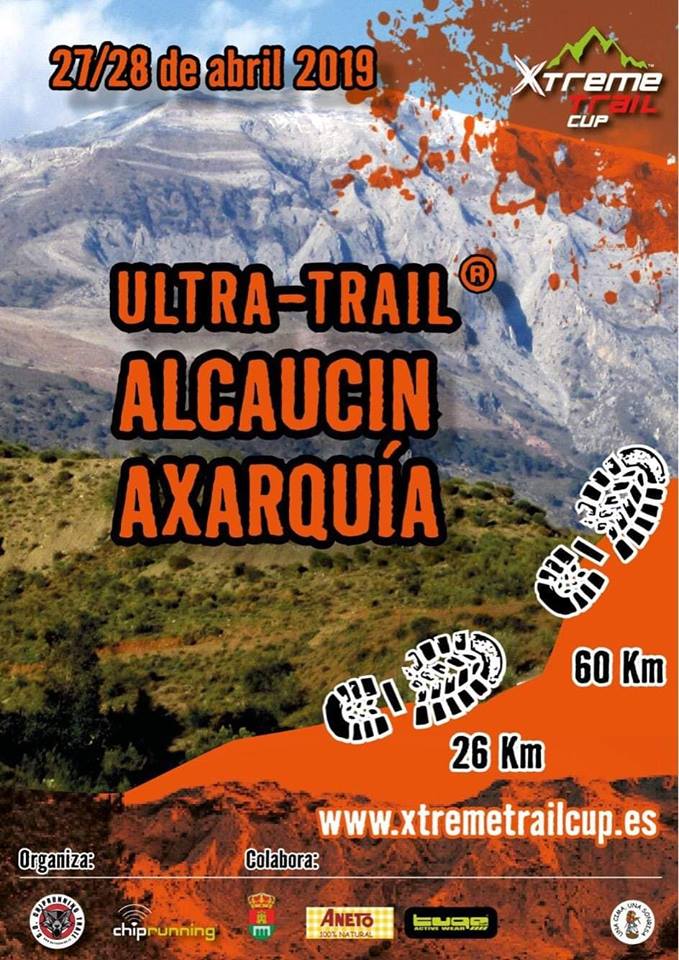 Food
Ruta de la Tapa, Torre del Mar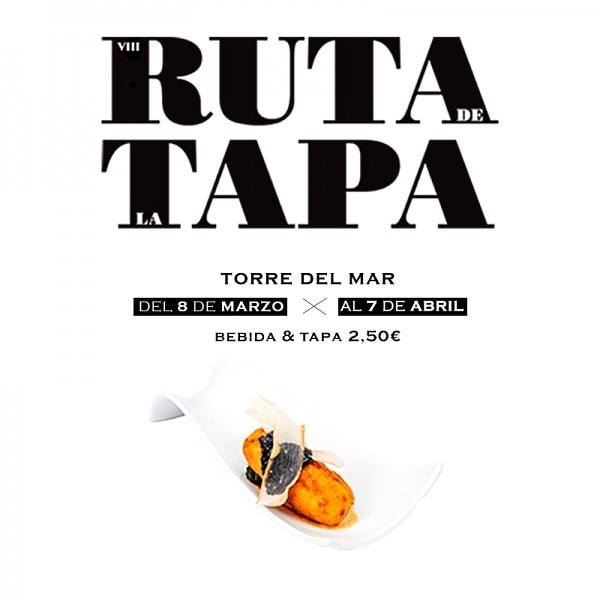 Catch the end of the Torre del Mar tapas route. A great excuse to visit all the bars and restaurants and sample their signature tapas. More info here.
When: Until 7th April
Ajobacalao Cooking Show – 13th April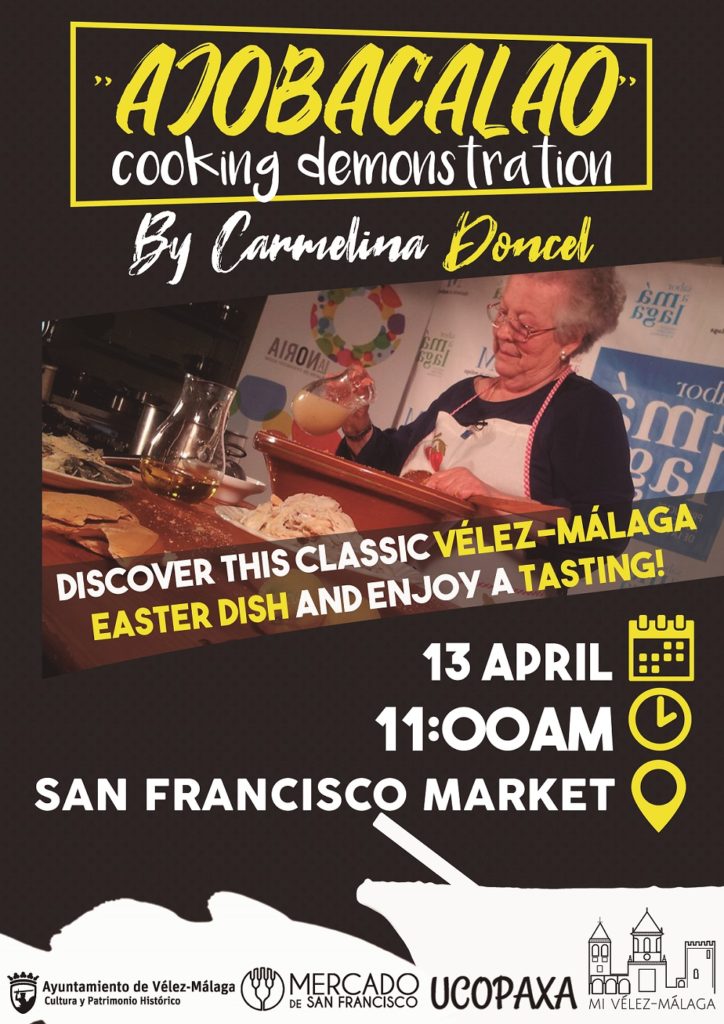 Learn how to make Ajobacalao, a typical Easter dish from salted cod, with chef Carmelina Doncel. This event is for non Spanish speakers, is free and finishes with a tasting.
Where: Mercado de San Francisco, Velez-Malaga
Time: 11am
Find out more here. Or see the event on Facebook.
Dia de la Morcilla, Canillas de Aceituno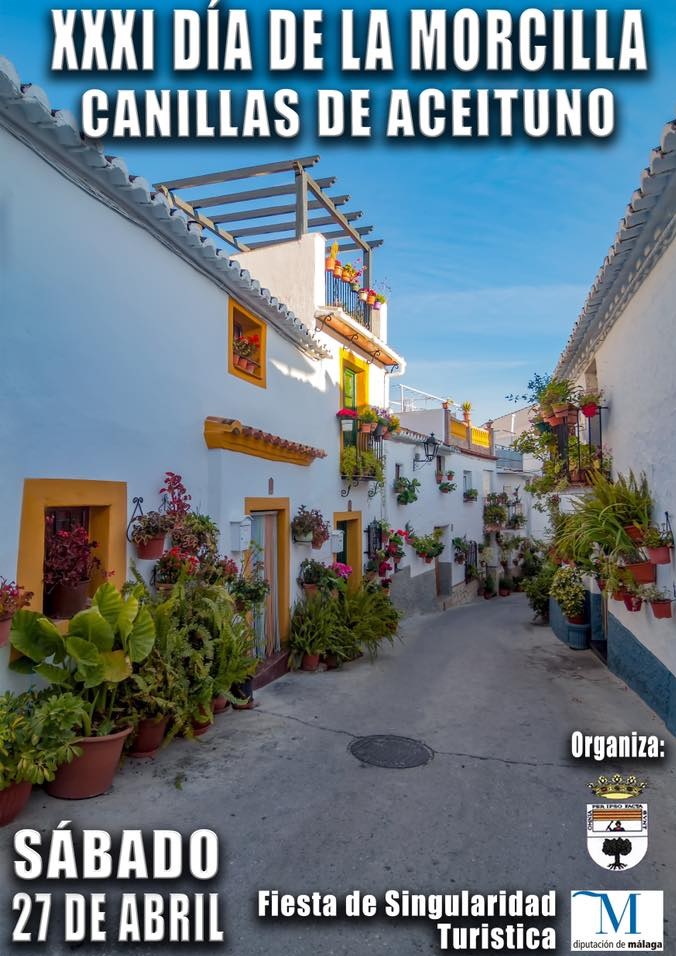 Another one for the foodies is the annual festival of morcilla in picturesque Canillas de Aceituno. The festival, which is in honour of the Virgen de la Cabeza, revolves around the consumption of morcilla ('black pudding' in English) for free. For more information, read more.
When: 27th April from around 9.30hrs
Ongoing Events
Oletrips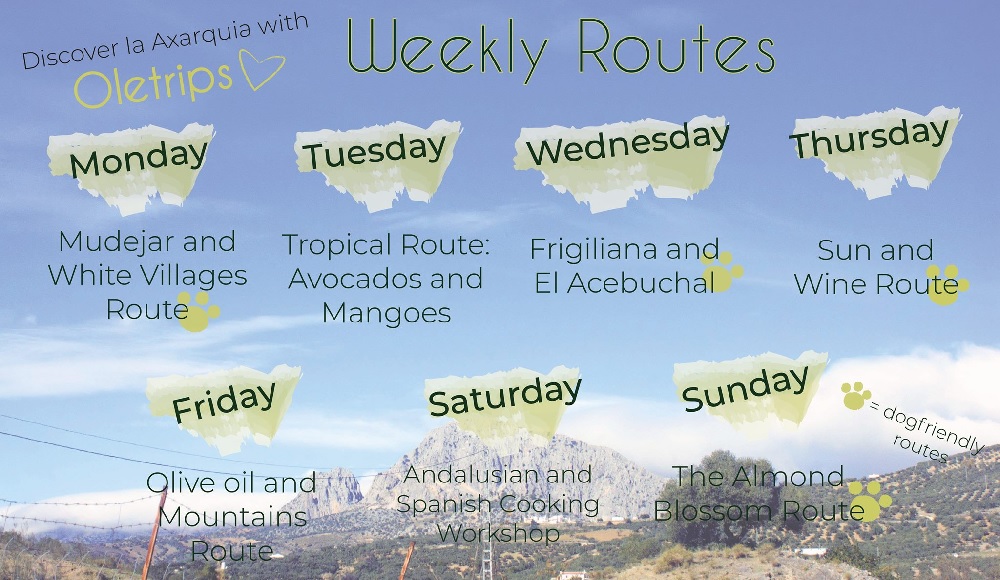 Oletrips is an exciting new project – a boutique tour company they offer guided tours of the Axarquia, its villages, history, culture, food and wine. Your guide, Cipri, is from the area and offers a passionate, informed, insider's view on everything as he takes you around in his smart Mercedes van.
Dog-friendly and access all areas, tours include trips to privately owned olive, avocado and mango groves, plus (our favourite) a day as a goat herder. This is not only a tour, it's a glimpse inside a culture.
For more information: Oletrips.es/weeklytours or see their Facebook page.
Plan A Tours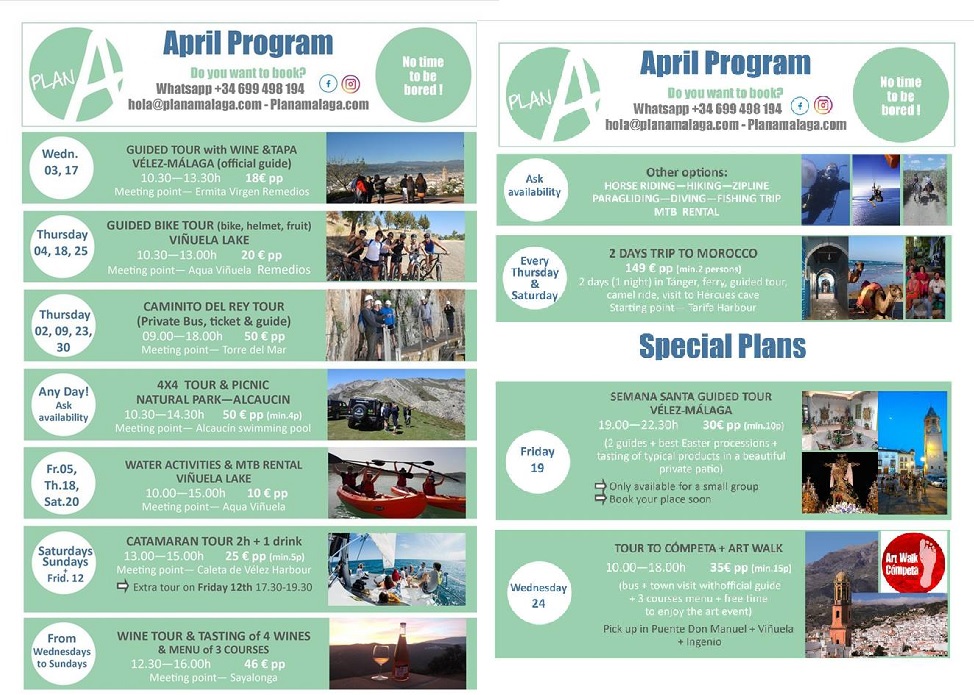 Plan A are a local tour company who offer a variety of tours around the Axarquia. The energy and enthusiasm of tour guide, Elena, is contagious, and we can recommend their tour of Velez-Malaga on a Wednesday. It's a great introduction to the town, where you'll visit most of the major sights, get a bit of history and meet people, too. Their emphasis is on entry level outdoor pursuits like kayaking, cycling and horse riding in the Axarquia.
Cost: From 10€ per person
To book: Planamalaga.com
Like our pick of what's on in April in the Axarquia? For more of the best things to see and do in the area, keep checking our Facebook page.