What's On in February
Are you ready to party? February in the Axarquia means one thing: Carnival time. Besides the parades of pre-Lent parties there are art exhibitions, runs, concerts and flamenco. And on top of all of this, the countryside bursts into springtime bloom and love is in the air…
Fiestas
Feria de San Anton – Archez – 3rd February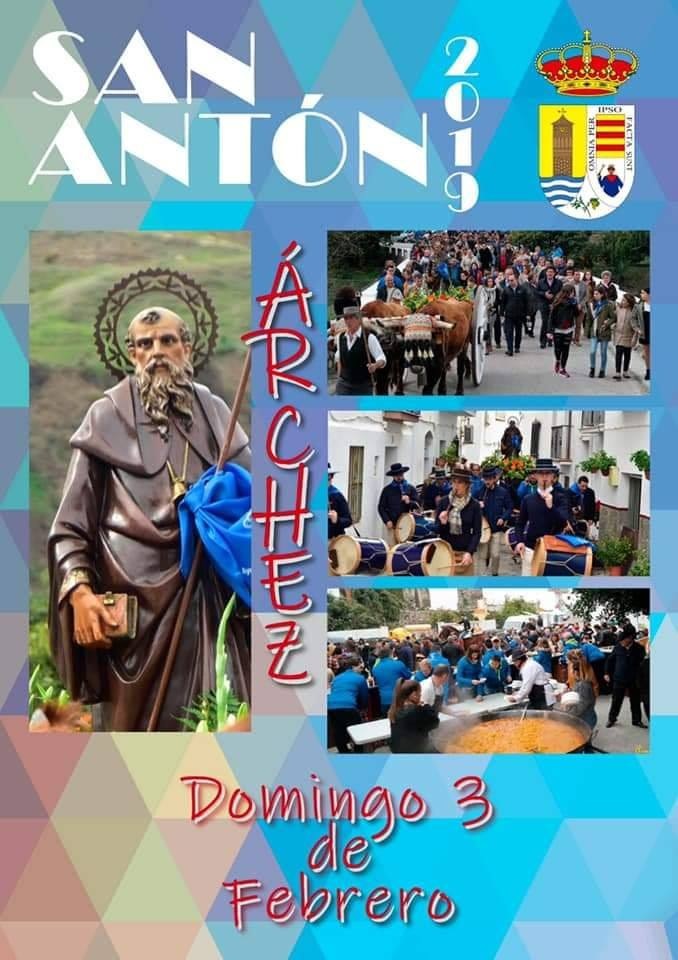 Carnival, Velez-Malaga – 22nd – 24th February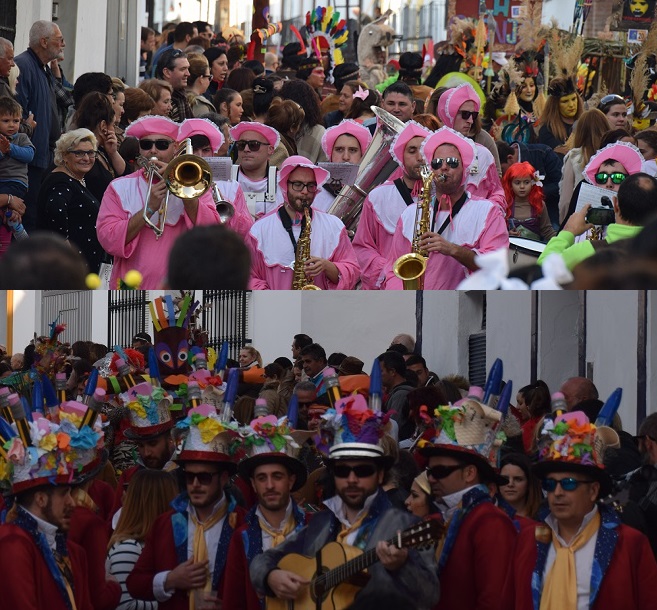 Velez celebrates its carnival in 2019 on Saturday 23rd February. There's a lively parade throughout the town from Peña Axarquia (on Calle Salvador Rueda, 20) to Iglesia de San Antonio de Padua on Camino Viejo de Malaga. It starts at 17.00hrs – expect to see dancing, colourful costumes and a street party feel. This was the route in 2018, please look out for updates.
What is it? Carnival marks the last celebration before Lent begins. The 40 days of Lenten are supposed to be pensive and mournful in the Catholic calendar, so carnival is the last party before this period that sees us going into Spring.
Carnival, Nerja – 28th Feb – 3rd March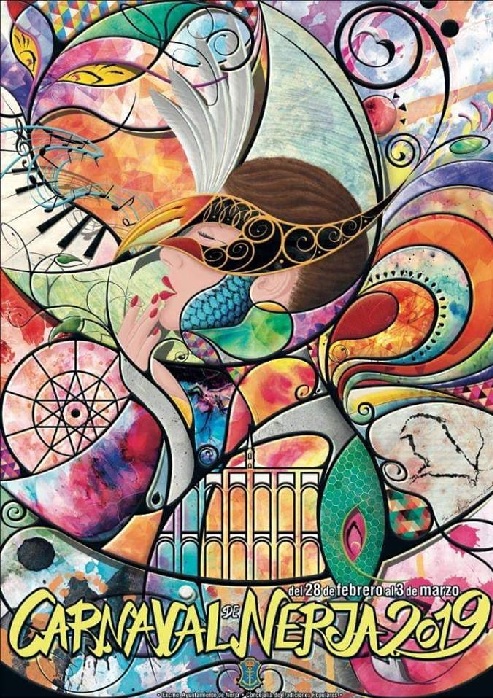 If you haven't had enough of carnival fun, Nerja's celebrations are the weekend after Velez's. The last day isn't to be missed with fireworks and typical Andalucian high spirits.
However, the highlight of the weekend is the burial of the sardine (Entierro del Chanque) on 3rd March. There is a funeral procession from Plaza de Espana at 16.30hrs to Calahonda beach where the sardine is blown up!
La Molienda de Riogordo – 23rd and 24th February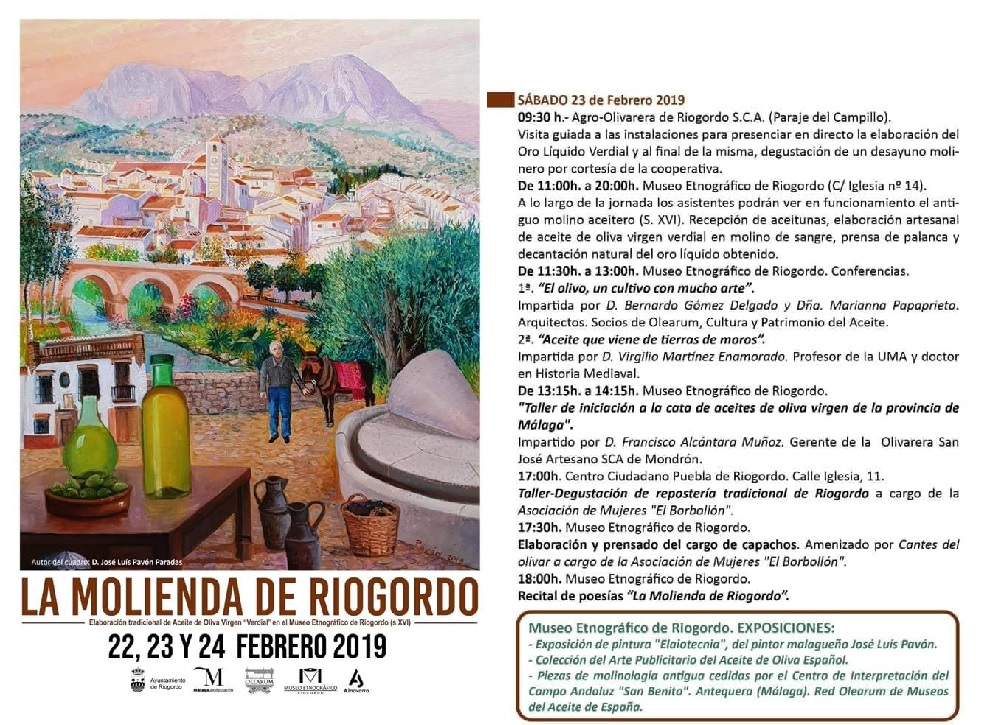 Candelaria in Alfarnate – 2nd February

Fitness
Viñuela Run 'Carrera Popular La Viñuela' – 3rd February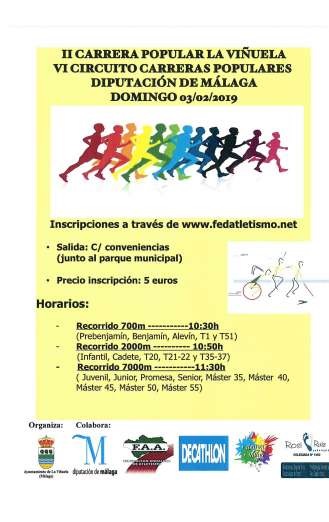 A 7km run from La Vinuela village. See the poster above for details.
Triana Walk – 17th February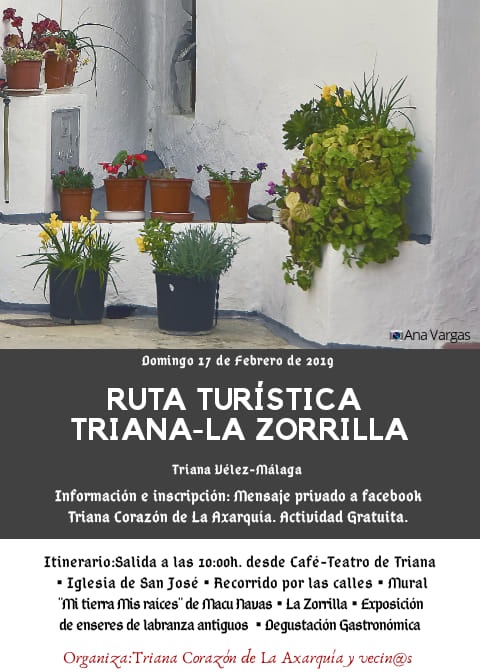 A morning walk from Café Teatro in Triana including the very pretty La Zorrilla. Starting at 10am.
For more information, go to: Facebook.com/trianacorazondelaxaquia/.
Hiking in Almijara Natural Park – 10th February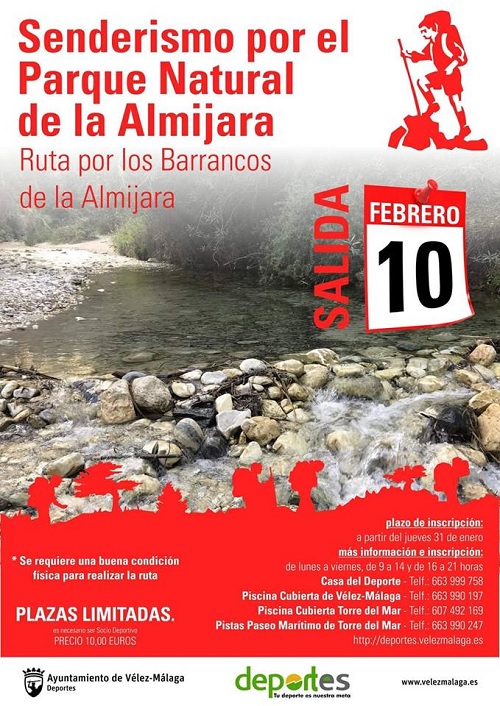 The town hall organises hiking throughout the year. You must enroll early as places are limited but it's a great way to  experience some of the routes around the Axarquia.
Flamenco
Flamenco Abierto – 15th February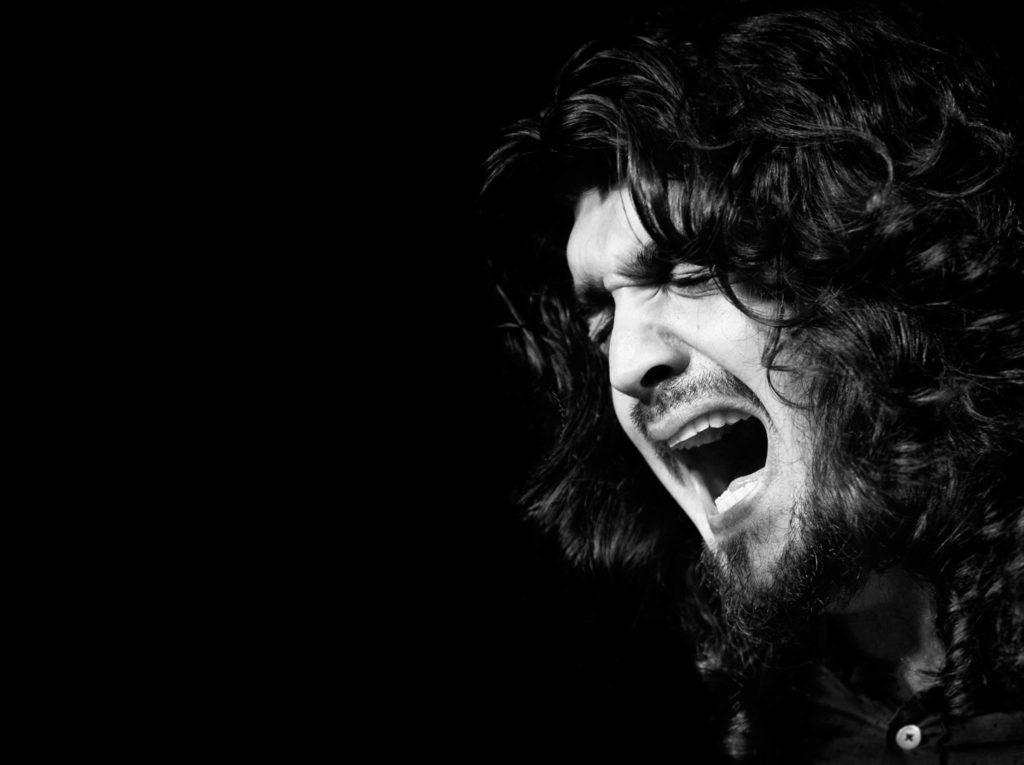 If you want to experience authentic flamenco Flamenco Abierto is where you need to be. Every Friday from 15th February will take you on a journey through Flamenco.
Entrance: 10€. To book your tickets, call 639 963 848 (Es) or 651 332 750 (Eng/Fr) or head over to the Flamenco Abierto Facebook event page.
Starts: 21.00hrs
Address: Peña Flamenca Niño de Vélez, Calle Tejeda, 10, Vélez-Málaga
Sevillana Gala – 28th February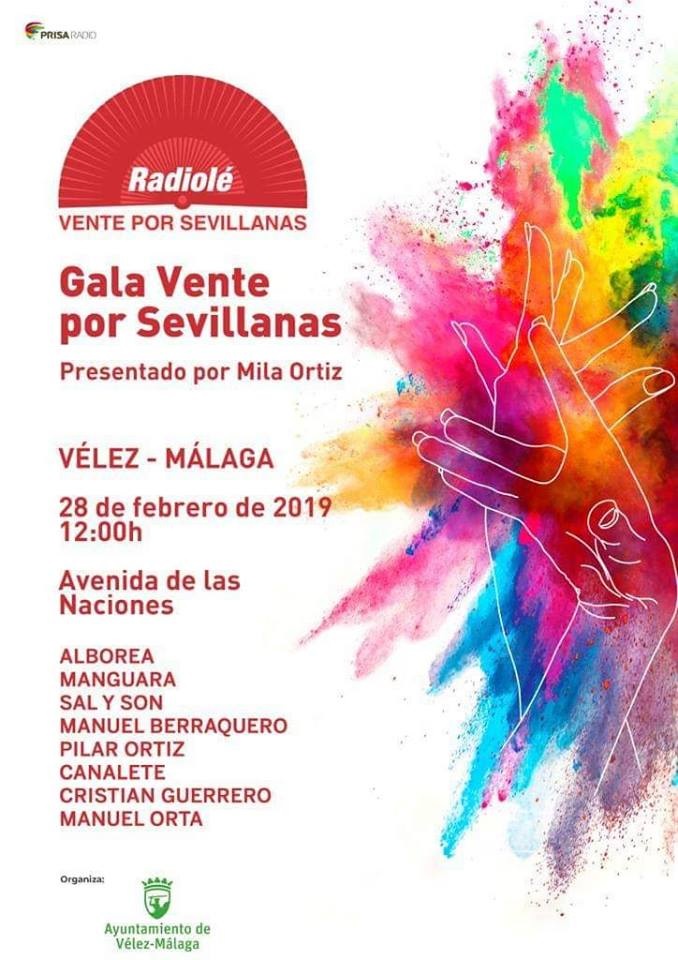 Concerts
Rock in Mercado de San Fransisco – 2nd February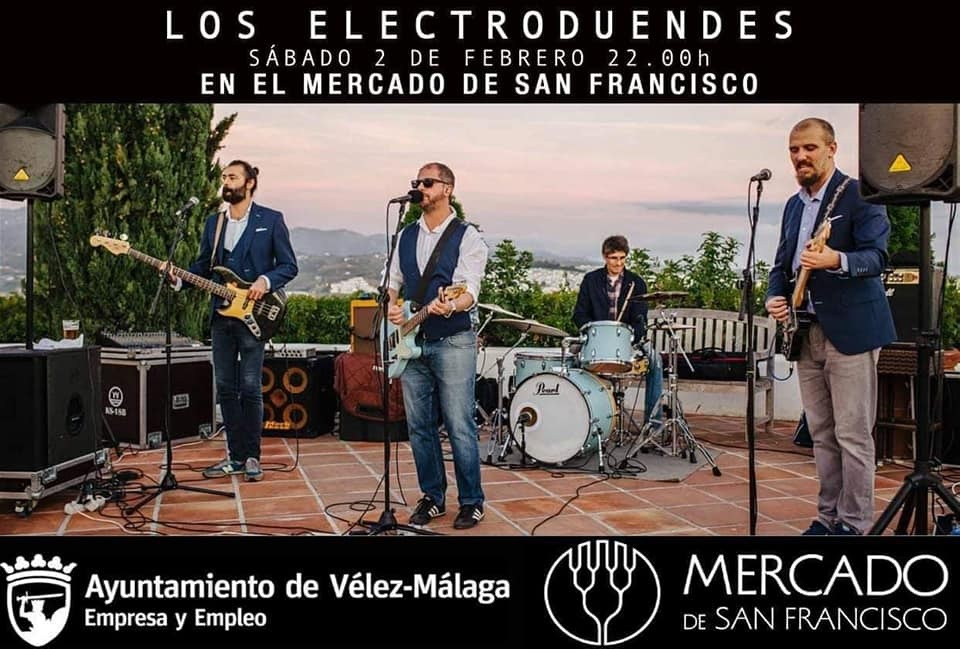 Opera in Velez-Malaga – 16th February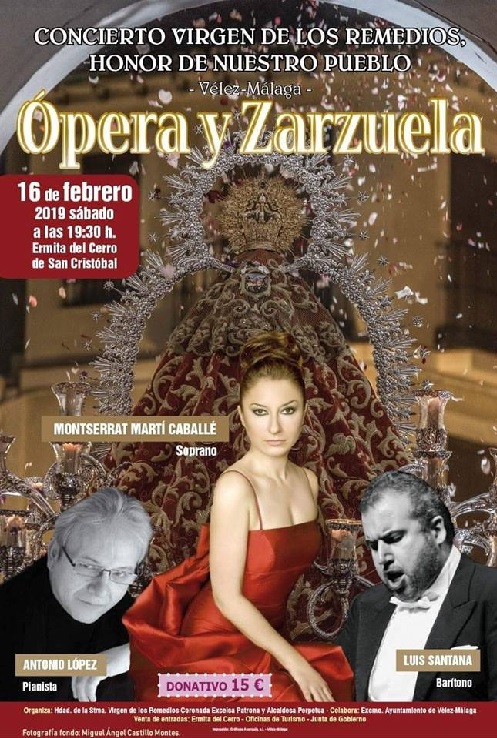 Short film in Mercado de San Fransisco – 2nd February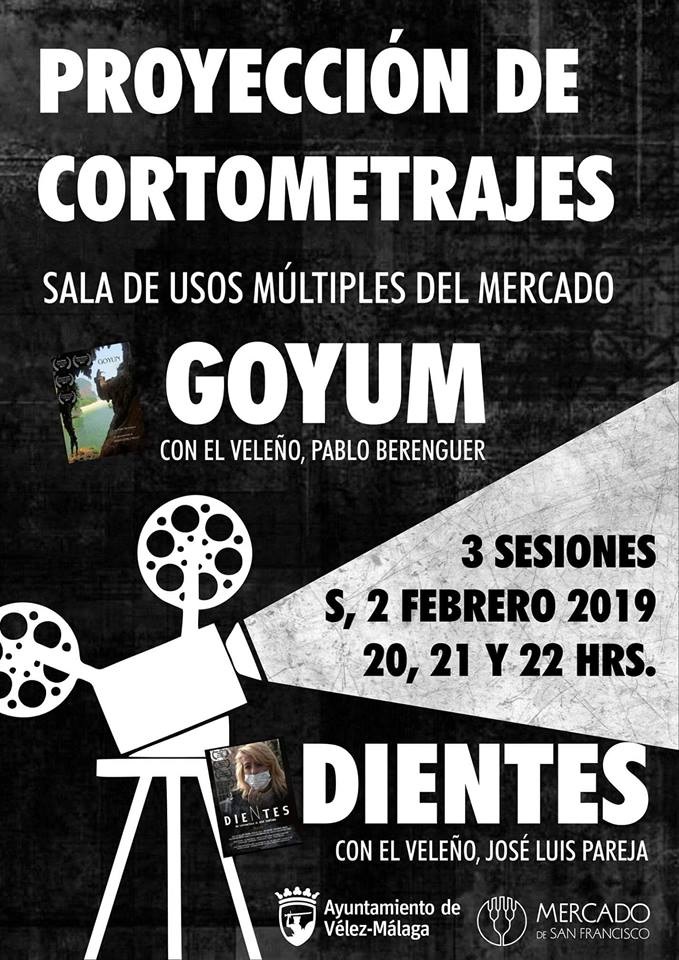 Piano Concert in Algarrobo – 9th February 2019
Classical Guitar -Daniel Martinez Martin – 8th February

Talks & Concerts
MVVEL – Museum of Velez-Malaga Various talks and concerts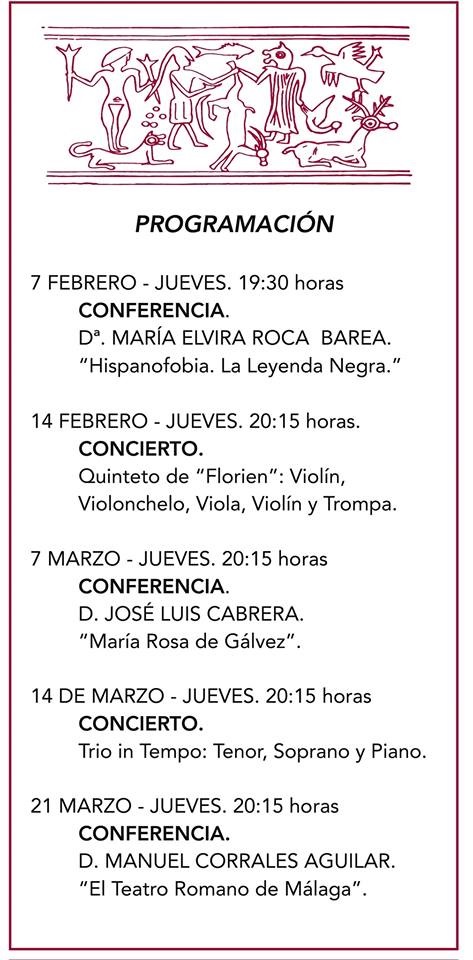 This beautiful building is home to the permanent exhibition of the history of Velez. On Thursdays they have talks on history as well as classical music concerts. Entrance is often free.
Eco Market – Every Saturday
On Saturday mornings at Viveros Algarrobo there's an eco and organic market. There are stalls with fruit and vegetables, essential oils and cosmetics, preserves, jewellery, patchwork crafts, cheese, beans and pulses, wine, olive oil, herbs and spices as well as a cafe and snacks (in the form of truly delicious empanadas). Why not buy local and buy fair?
When: Every Saturday from 10-14hrs
Where: Viveros Algarrobo, Carretera A356, Km 39 Carretera de Vélez- Málaga a Viñuela, Km39, 29712 Viñuela, Málaga
A heads up…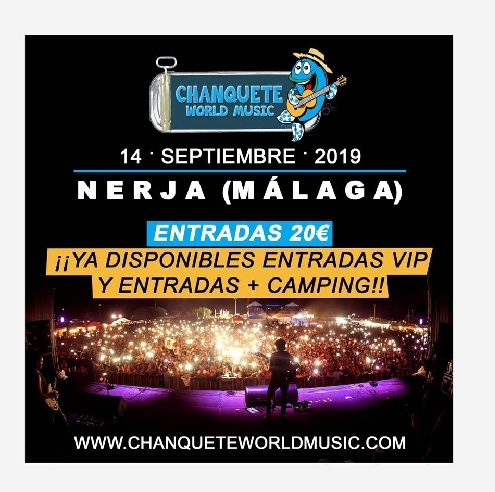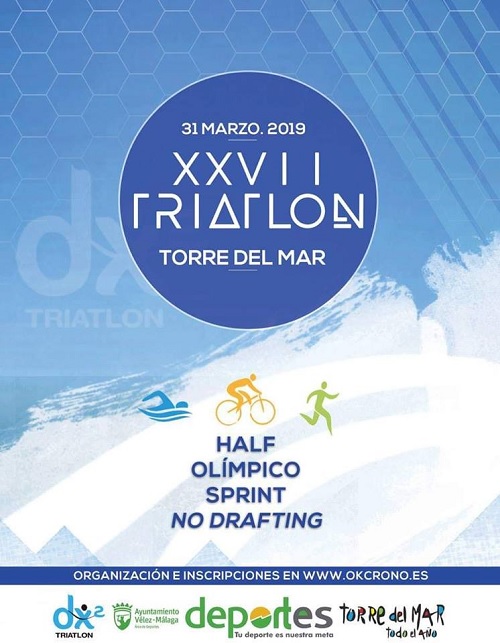 For more information on what's on in the area, keep checking our Facebook page.