Casa Lella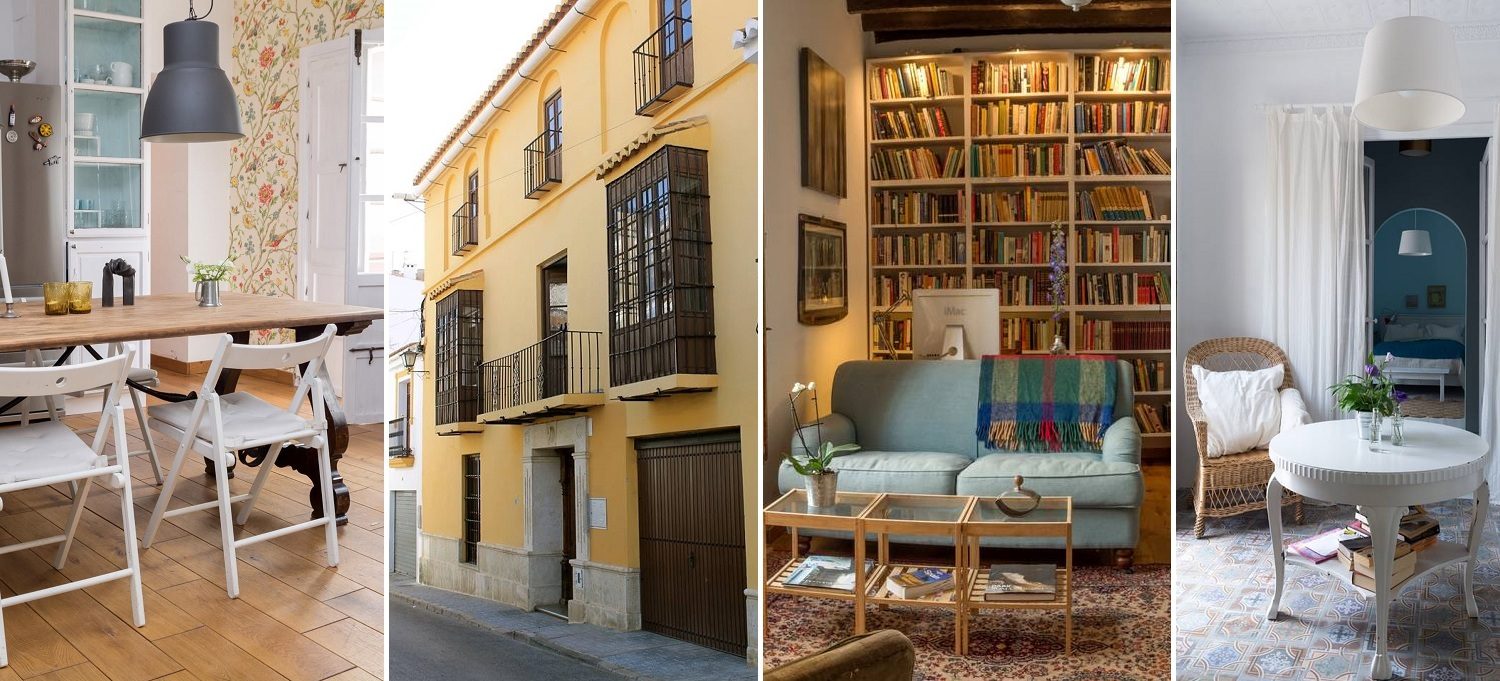 A stunning old townhouse, Casa Lella is at once both grand and intimate. In terms of scale, it's on the large side with an imposing staircase rising up to a warren of corridors and rooms.
Rooms
It sleeps 14, and is rented out as an exclusive rental, making it the perfect place for a week with friends or extended family.
There are seven bedrooms, three bathrooms, large modern kitchen dining room, one toilet and two sitting rooms one with open fire.
The house is stylishly and personally decorated throughout with the fine artworks, books, and generally impeccable taste of the charming and super-helpful owner, Anette, making it feel homely and welcoming.
Outdoor Space
Out the back, there are two interconnecting patios with BBQ, shaded seating areas and a decent sized dipping pool. There is another plant-filled patio with daybeds for lounging and dozing.
Location
In the historic centre of Velez, near Plaza de las Indias it is easily accessible by car. Casa Lella is on the procession route for Easter, giving a great view of the parades. The nearest cafes, bars and restaurants are 5 minutes walk away.
Address: Calle Juan Bautista Hurtado, 9. Tel: 645 549 119.
Prices
It's incredibly reasonable, too, with prices for a room starting from €24 per night per person going up to €33 in high season. They do charge extra between €30 – €100 for cleaning at the end of every stay (depending on size of the group). Please contact us for more details.