Canillas De Aceituno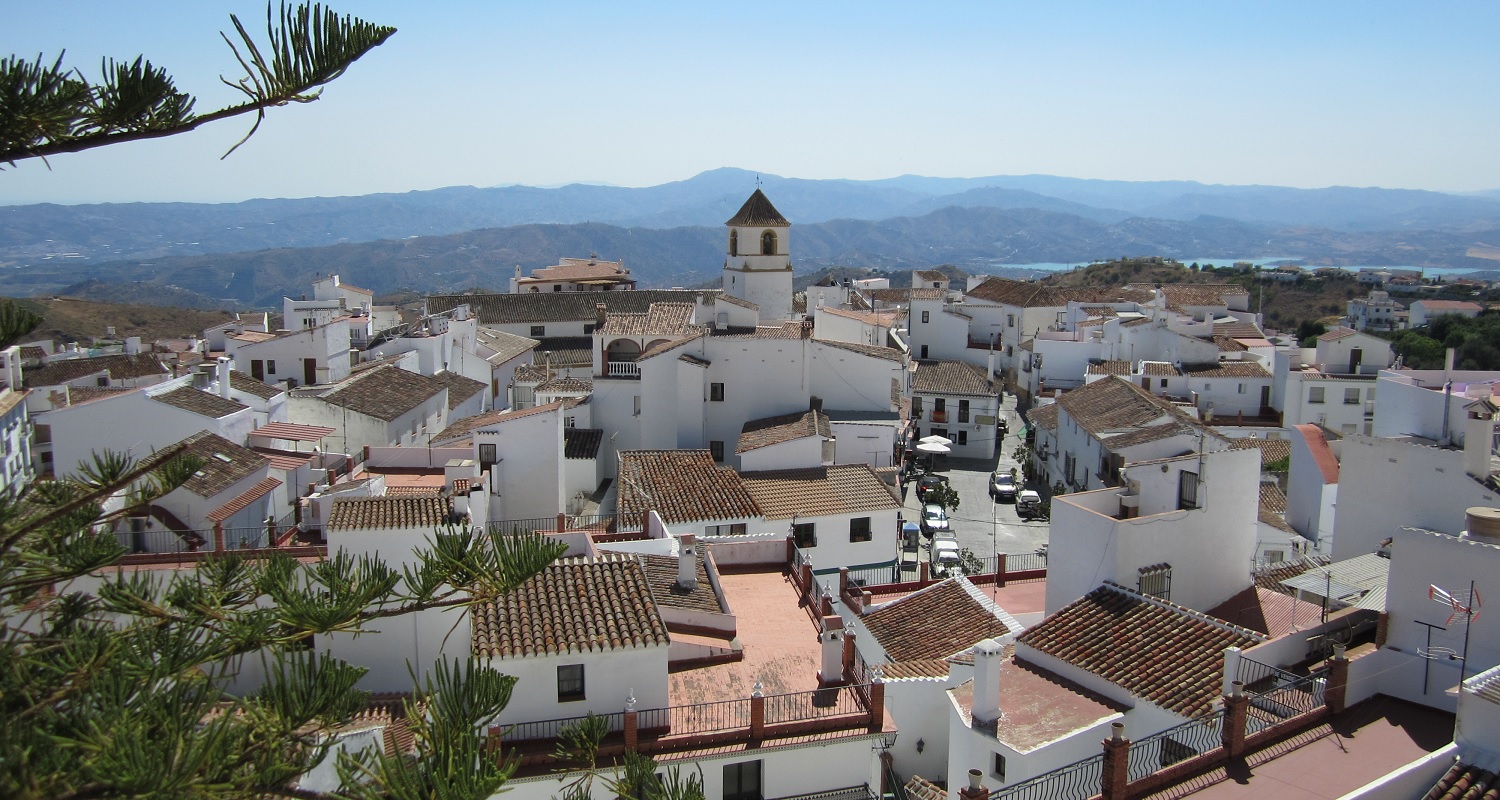 Your first glimpse of Canillas de Aceituno is an impressive one: as you wind your way up a steep, winding road, you see a flash of white against a backdrop of soaring mountain peaks.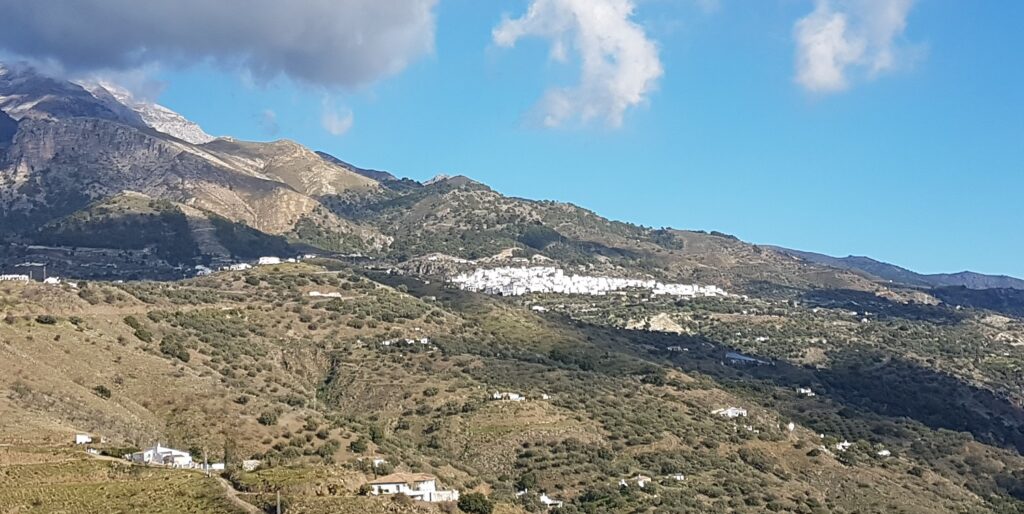 Where is Canillas de Aceituno?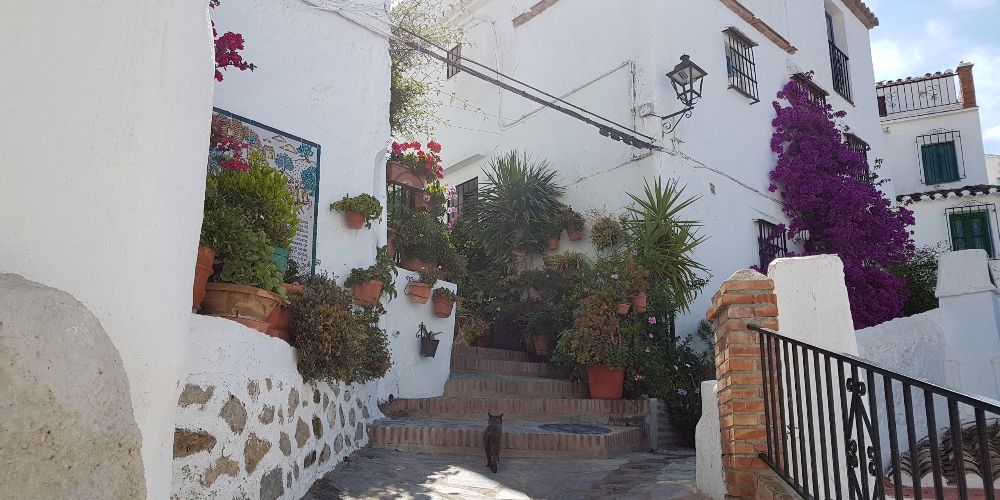 This traditional white village of the Axarquia is on the edge of the Sierra de Tejeda mountain range. The village itself sits around 645 metres above sea level, and therefore has fantastic views.
It's about 1 hour's drive from Malaga, 30 minutes from Velez-Malaga (and just a little further to Torre del Mar and the coast) and on the Mudejar Route.
Canillas is a very well cared for village, with whitewashed houses, plant-filled narrow streets climbing up and down from the main square where the Town Hall is situated. It's a prosperous little place with several restaurants.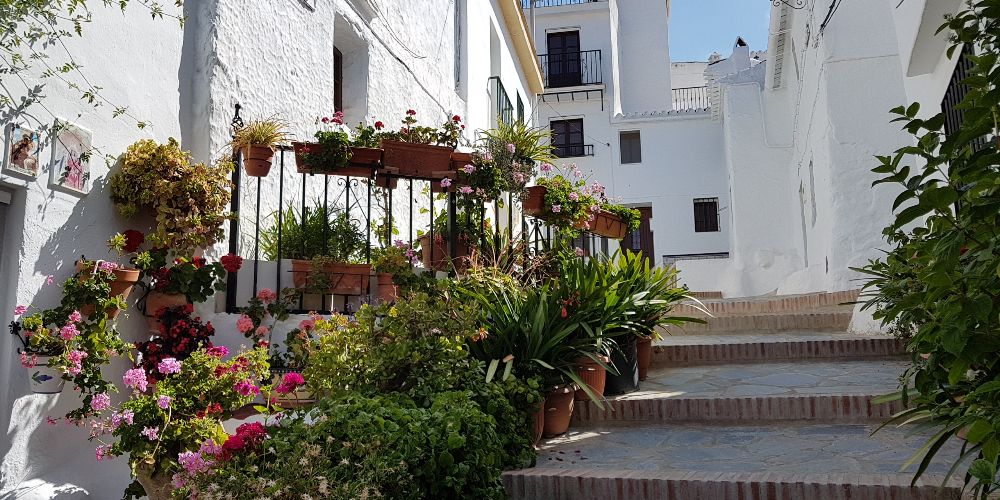 Things To Do in & Around Canillas de Aceituno
Casa de la Reina Mora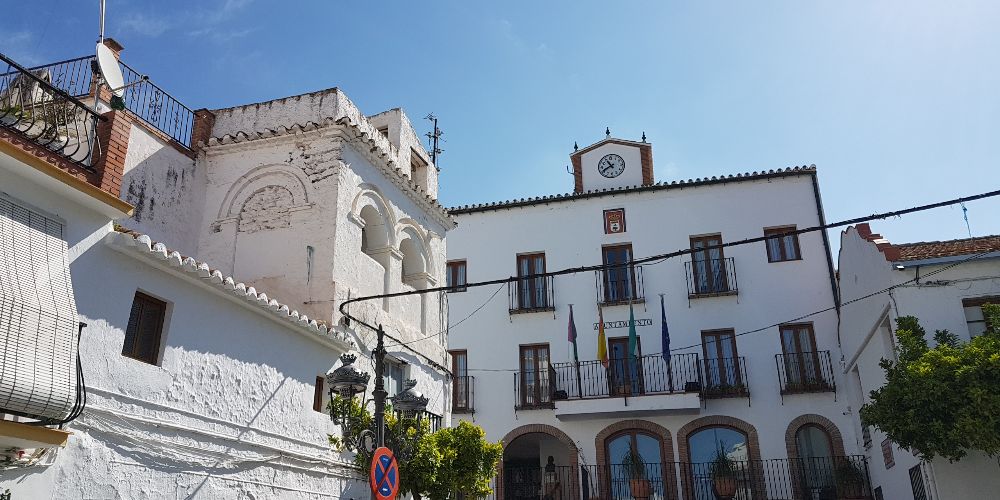 On the corner near the Town Hall sits the arched tower of the Casa de la Reina Mora. A good example of Moorish architecture, this used to be the where the taxes were collected on the silk produced. You can't enter the building, unfortunately – it's actually currently used as a store room for a local bar – although there are plans to renovate it.
Visit the Church
Iglesia de Nuestra Señora del Rosario y San Leon Magno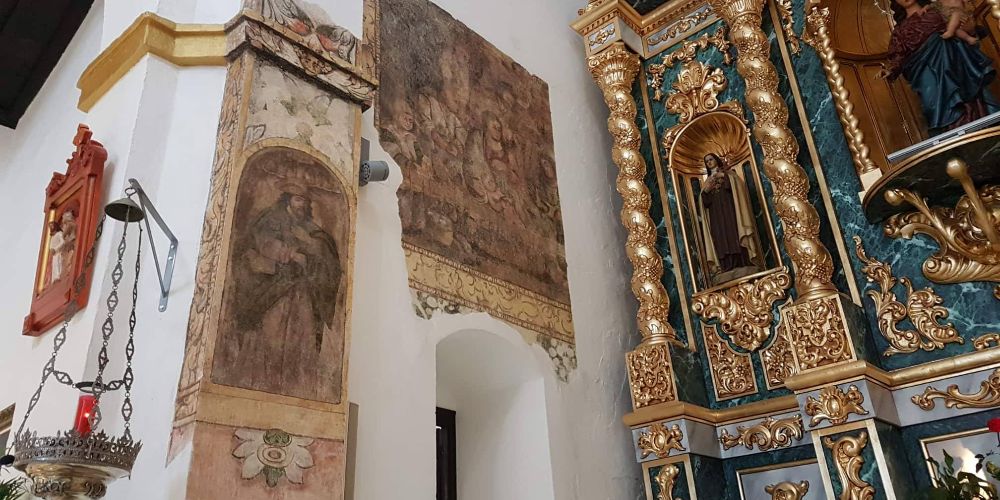 The village's 16th-century Gothic-Mudejar church is on a pretty street (Calle Castillo) with a square at one end. There's the terrace of a good restaurant on this square (La Sociedad) too. Inside the church there are some interesting frescos and a beautiful Mudejar ceiling.
Address: Calle Castillo, 7, 29716 Canillas de Aceituno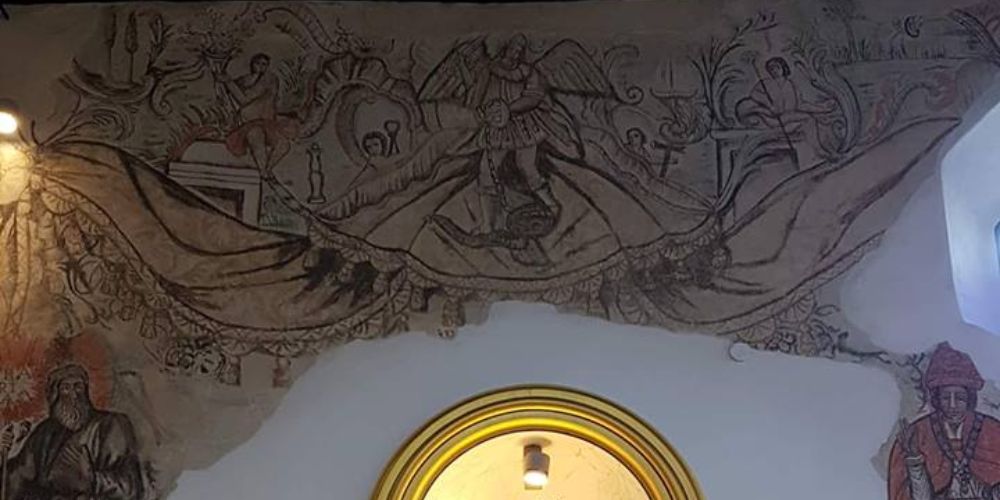 Hike La Maroma Mountain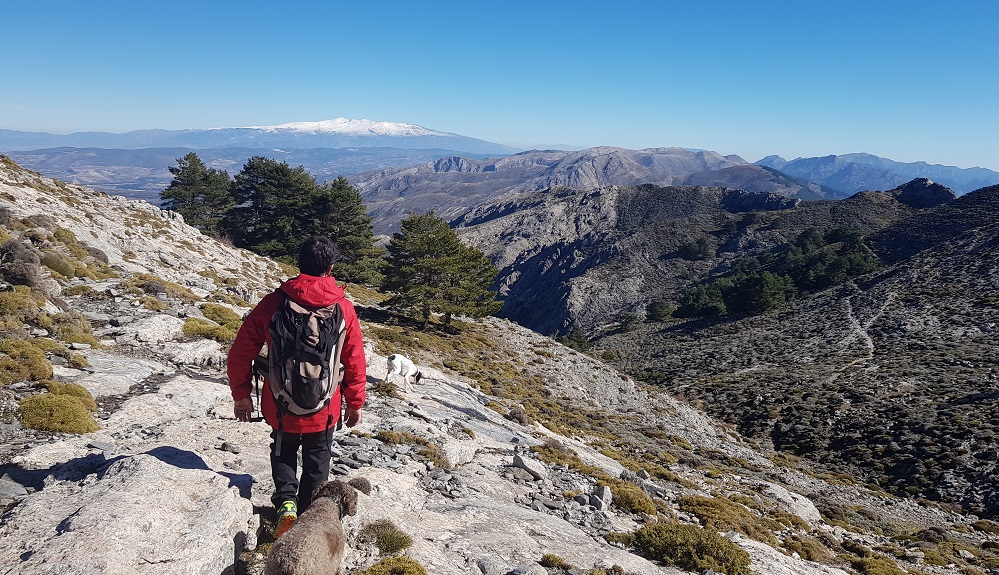 La Maroma, the highest mountain in Malaga province, has to be on the bucket list. At 2068 metres, it's the fourth highest peak of the Penibaetic System which is the southernmost of the three systems of mountain ranges in the southern Iberian Peninsula.
There are three main routes to the summit and it takes approximately eight hours (a guide is advised for first-timers).
Ruta El Saltillo – Canillas Cliff Walk
This 8.1km hike leaves from Canillas de Aceituno itself in the direction of Sedella. It's a very rewarding walk with valley and mountain views, fresh springs and cliff-clinging walkways. It's a linear route there and back and takes approximately 2-3hrs. During 2020 there was extensive work completed on El Saltillo to make it safer including a huge suspension bridge 100m above ground. To start the walk, make you way to the main square (where the town hall sits) and it's signposted.
Caving in La Fajara Caves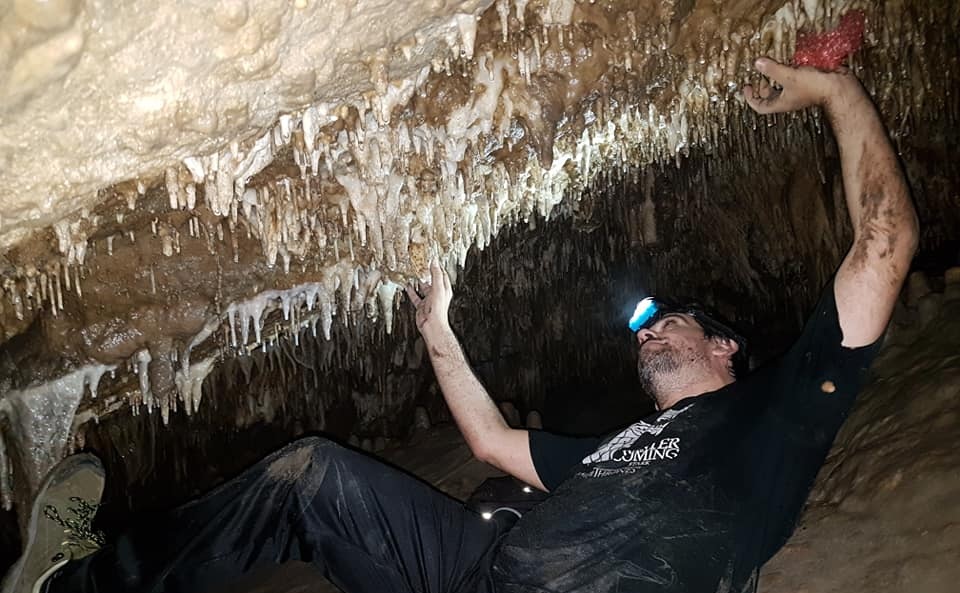 La Fajara cave is an approximately 1 kilometre deep cave at the source of the Rio Bermuza. It's for thrill seekers and is dangerous. It can be found just outside Canillas de Aceituno, within reasonable walking distance, although it's possible to park quite close to the mouth of the cave.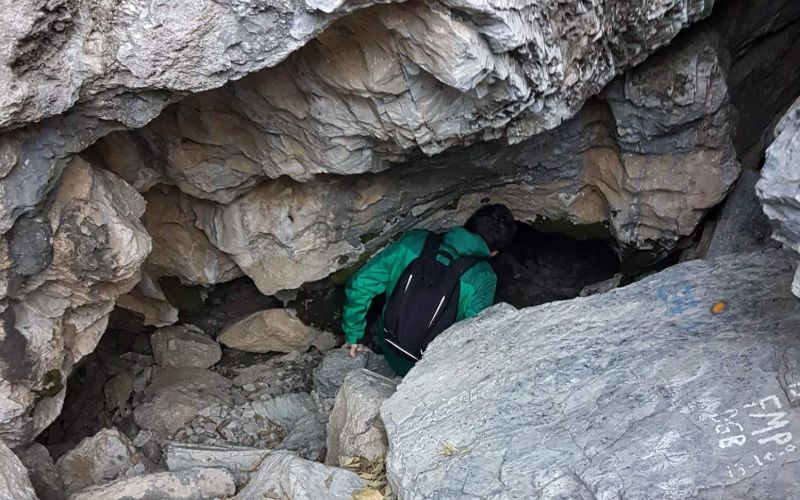 The first thing you see once you've scrambled down the track to the bottom of the river gorge is what looks like the entrance of the cave (a large opening) but it's deceptive. If you explore to the left of the visible cave, where the vegetation is at its greenest, you'll find the entrance to La Fajara cave.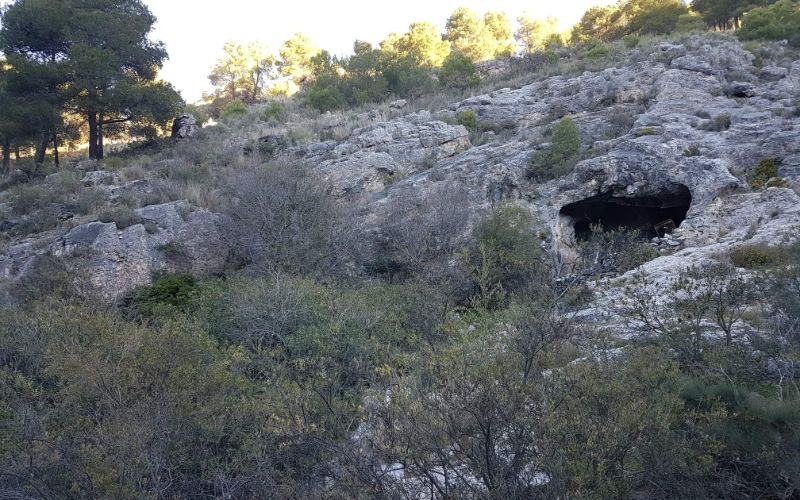 To explore the cave you'll need to climb and squeeze yourself through narrow crevaces – and then be prepared to do it all again on the way back. It's incredibly rewarding with large caverns, bats, stalactites and natural drinking pools, but you must have a relatively good level of fitness.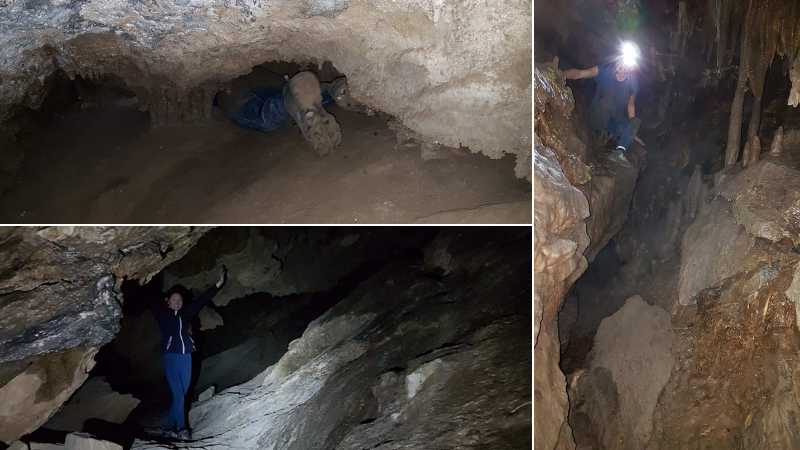 Take care in the cave, as it can be dangerous: the water level can rise unexpectedly, so please go with a guide.
Barranco de las Tejas Lisas, Canillas de Aceituno, Malaga
Pool Bar
Most villages in the Axarquia have a municipal outdoor pool, Canillas de Aceituno is no exception. This large pool with incredible views down the valley towards the sea also has a baby shallow pool.
There's plenty of space to sunbathe, changing rooms and a bar which sells food and drinks. If you leave the village in the direction of Sedella the bar is on the roundabout just as you leave the village behind. It's only open during the summer and there is a small charge to enter.
When to Visit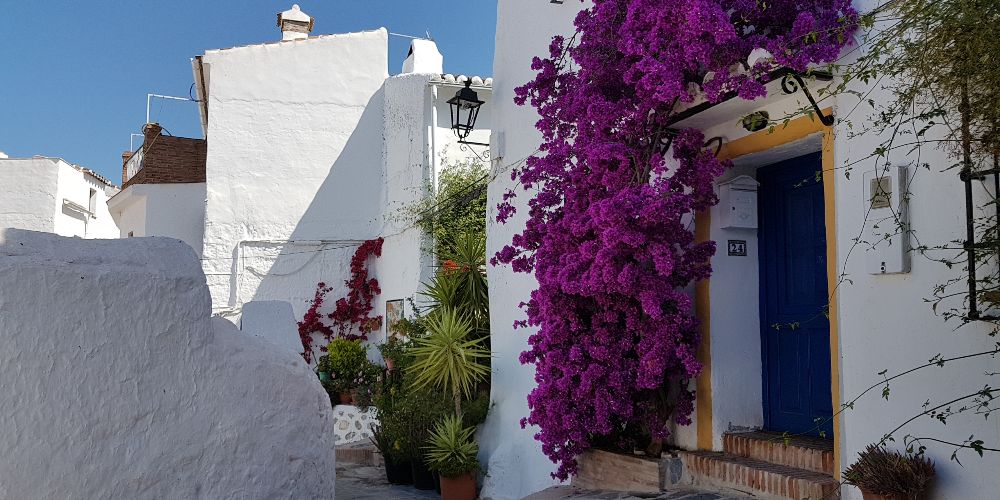 The Dia de la Morcilla – a celebration of the local black pudding or sausage made from blood – is held on the Saturday or Sunday of the last weekend of April. Canillas make their morcilla with onion so it's soft and, quite frankly, delicious in a crusty baguette. This fiesta is a day of eating with free morcilla, lots of drinking and a bit of local folkloric culture thrown in.
Canillas's annual feria is around the 10-14th August. Each village, town and city has a feria: it's a fair, where the community come together, get dressed up and let their hair down. Expect, music, bars in the street, dancing and some fairground rides. Canillas usually has a night of flamenco during their feria which is always well received.
Where to Eat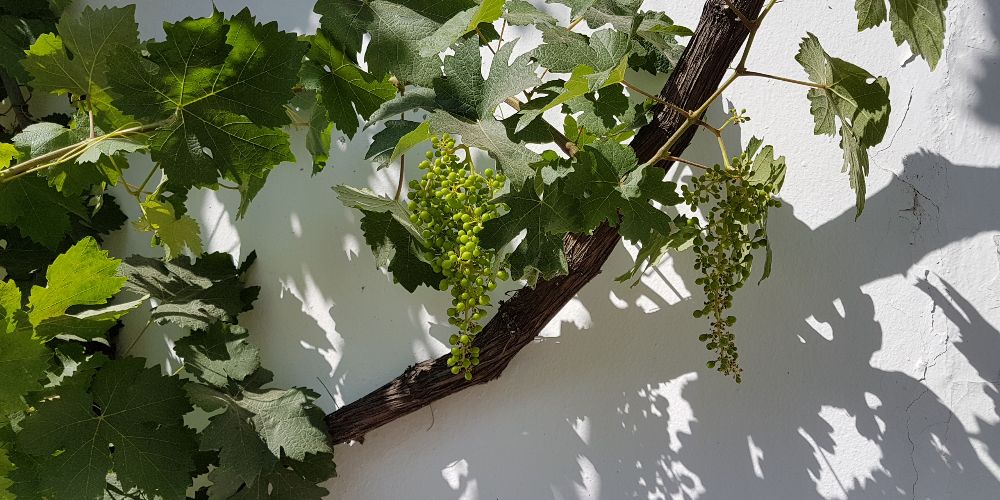 It's difficult for us to choose a favourite restaurant in Canillas de Aceituno as we have good memories from them all. Also, the owners of each are so very lovely that we couldn't possibly select a favourite. Choose the kid (chivo) in any of these restaurants and you will eat very well indeed.
El Bodegon de Juan Maria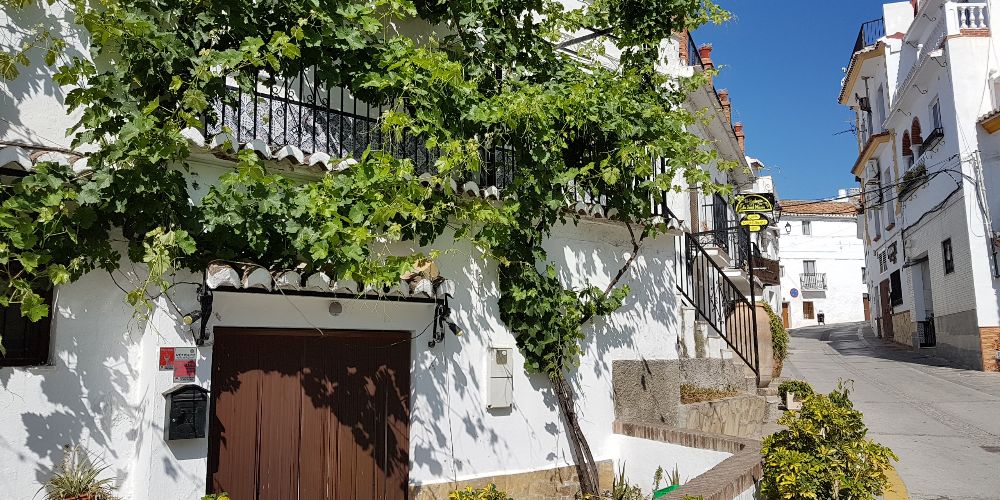 Ever so slightly intimidating… the 'is it or is it not a bar' entrance and steps down to El Bodegon give nothing away. Once you're down at bar level, though, this immediately feels like the 'real' Andalucia.
Take a table in the bar area or in the larger dining room. The starters are huge and ideal for sharing. Their whole oven-cooked kid (including the head) is a show-stopper and there's a good wine list including local wines. Book at the weekends to avoid disappointment.
Address: Calle Placeta, 6, 29716 Canillas de Aceituno. Tel. 952 51 80 41.
La Maroma
On the edge of town this large restaurant is run by the most friendly family in the village. There's indoor and terrace seating, the portions are generous and their kid in sauce is delicious. You can just pop in for a coffee if you're outside of dining hours.
Address: Av. Andalucia, 16, 29716 Canillas de Aceituno. Tel. 952 51 82 88.
Restaurante La Sociedad
This handsome townhouse has a bar downstairs and the restaurant upstairs which spills out onto the terrace behind in warmer months. Their speciality is slow cooked whole kid. Their Ajoblanco soup (almond soup served cold) is particularly good too if you're visiting in spring.
Address: Calle de la Iglesia, 12, 29716 Canillas de Aceituno. Tel. 952 51 82 92.
Where to Stay
Olive & Ivy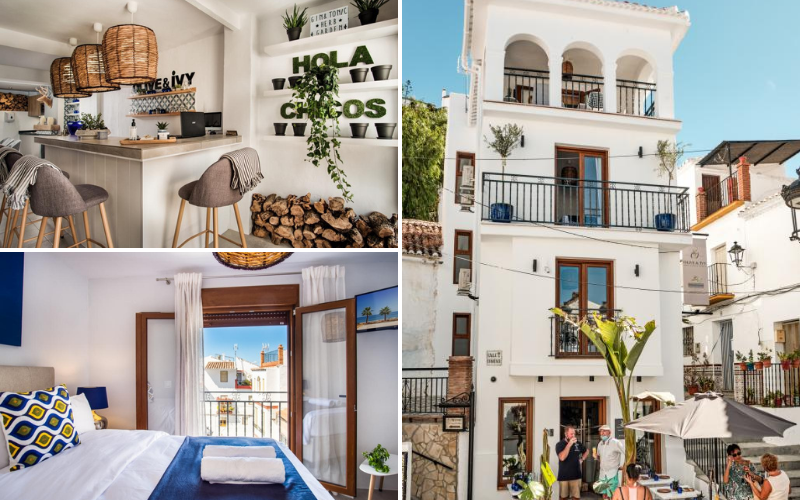 Our absolute first choice is Olive & Ivy – a guesthouse in the heart of Canillas. Sitting in the main square, next to a water fountain and opposite the Casa de la Reina Mora it has a sunny terrace and light-filled rooms. This affordable option is ideal for those who want to experience village life, go walking or cycling and disconnect. There are four charming ensuite rooms and breakfast is included. Check out their website for rates and availability.
If you're looking for somewhere to stay near the village but would like a countryside setting, just outside Canillas there are one or two tempting B&B and self-catering options.
The relatively recently opened Casa La Zapatera (Lazapatera.com) is a good bet price-wise. For something altogether luxe-ier, Cortijo el Carligto (Carligto.com) is a multiple Conde Nast award-winning private villa.
House Shopping?
If you're looking to move to Canillas de Aceituno or any of the villages nearby, a great estate agent is Olivier Dykmans from Abracasaabra – Abracasabra-realestate.com. We like this agent because before you commit to flying over, they offer virtual house tour walk-throughs.
A Short History
During Moorish times (from 8th to 15th century) the village was famed for its silk and silk dying. The village was surrounded by mulberry trees to feed the silk worms, and vines for wine making.
In 1571 Canillas de Aceituno's castle was burnt to the ground after an uprising from the Moriscos (Moorish converts) by order of Felipe II.
The Casa de los Diezmos, where taxes were levied on the production and distribution of azeytuní, still stands in the centre of the town today, though it is now better known as the Casa de la Reina Mora.
Christian repopulation came from Cordoba to Canillas de Aceituno. They say the Canillas accent still is reminiscent of the Cordobese accent.
Useful Information
Canillas de Aceituno has several restaurants and bars, a medical centre, pharmacy, school (from 3-14yrs), two playgrounds, football pitch, communal pool, several grocery shops and a Unicaja bank.
Town Hall (Ayuntamiento)
Plaza la Constitución, 22, 29716 Canillas de Aceituno, Málaga. Phone: 952 51 80 00. Canillasdeaceituno.es
Medical Centre (Centro de Salud)
Calle Ejido, 2, 29716 Canillas de Aceituno, Málaga. Open 9.00-13.00hrs Mon-Fri.
Post Office (Correos)
Plaza de la Constitución, 13, 29716 Canillas de Aceituno, Málaga
Pharmacy
Calle Llanillo, 2, 29716 Canillas de Aceituno, Málaga. Phone: 952 51 80 70. Open Mon-Sat. Closes for siesta.