Best Things To Do In Nerja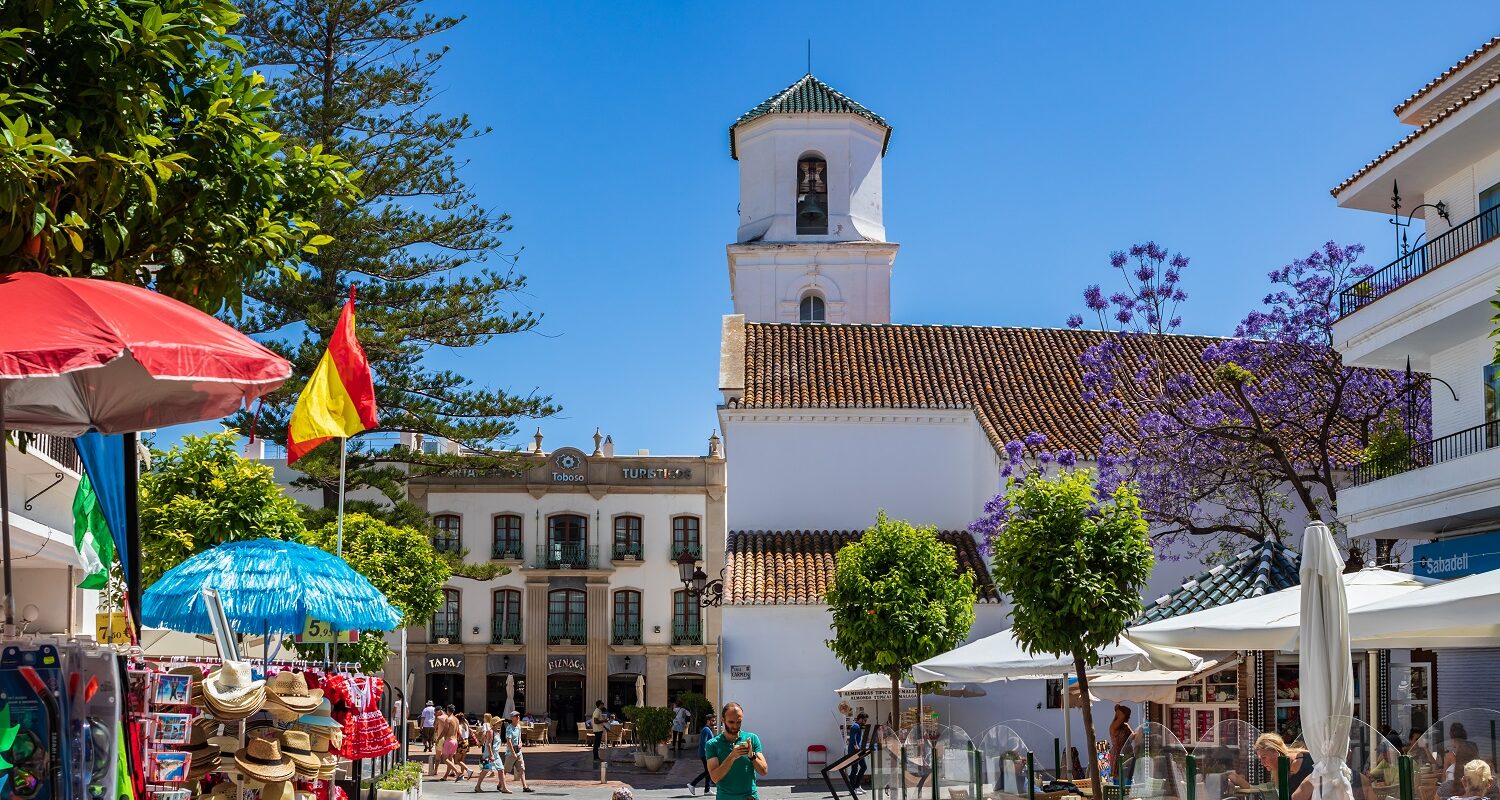 With a charming village-like feel, beautiful coves, lovely beaches, fabulous weather, great restaurants and independent shopping, Nerja makes for a really attractive year-round holiday destination.
As a result, more often than not, it's the entry point to the Axarquia region of Malaga province for visitors.
Here's our pick of a few of the best things to do in Nerja…
1. Be Wowed by the Caves of Nerja
Nerja's main tourist attraction is the Caves of Nerja, a stunning 5km complex of caves.
Aside from the jaw-dropping rock formations – they're home to the largest stalagmite in the world – neanderthal remains, including artworks from 42,000 years ago, have been found.
The caves are just outside Nerja. You can visit them easily by car (take the 295 exit signposted 'Cueva de Nerja') or the 'Cueva Tren' train from the centre of town.
Address: Carr. de Bajada a Playa de Maro, 29787, Málaga; For more information and tickets: Cuevadenerja.es.
2. Cool Off on the Balcon de Europa
The Balcon de Europa promenade is the heart of Nerja. Grab an ice-cream, wander down and admire the views out to sea.
3. Laze on the Beach
There are 12 beaches in and around Nerja. Three of our favourites in town are Playa de Calahonda, Playa de Burriana and Playa El Chorrillo.
If you're feeling a bit more energetic, the beaches of Maro are around 15 minutes' drive from town. A series of undeveloped coves, they're absolutely spectacular.
4. Snorkel from One Cove to Another
Discover an underwater world. Set off from Playa Burriana, Playa Carabeo or Maro and enjoy the crystal-clear sea. (Our friends at Local Experiences offer a great hiking and snorkelling day.)
5. See the Waterfalls by Paddle Board
Cascading into the sea from the cliffs to the east of Nerja are some beautiful waterfalls. The best way to see them – and Nerja itself – from the water is by paddle board or kayak.
Paddle board rental and guides leave from Playa Burriana and Playa de Maro.
6. Visit Neighbouring Villages of Frigiliana, Maro & Competa
Venture just outside Nerja and there are some idyllic whitewashed mountain villages to explore.
Admire the views from Frigiliana (pictured above), taste the local wine in Competa and visit the beautiful beaches of Maro.
7. Eat Fresh Fish Cooked on a BBQ on the Beach
Traditional skewered fish cooked on a BBQ are called 'espeto'. Deliciously tender, the usual (and most economic) espeto is sardines, but you can order all types of fish.
8. Walk the Rio Chillar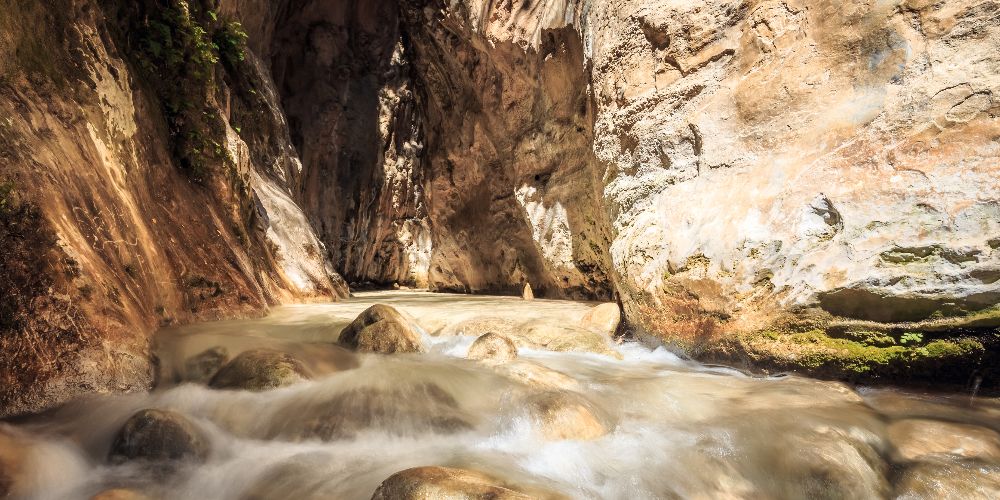 The most famous walk around Nerja is Rio Chillar. Follow the river up into the hills behind Nerja for waterfalls and rock pools.
9. Explore the Clifftops of Maro
If you don't fancy the Rio Chillar walk – and in all fairness it can busy during the summer months – the the spectacular clifftop paths of the Acantilados de Maro (pictured above) are another great option.
10. Have a Sundowner at Mar Bella
This restaurant, tapas bar and café is housed in a beautiful townhouse.
Explore through to the back of the place and it opens up to a beautiful terrace with sea views.
Address: Plaza de Cavana, 2, 29780 Nerja, Málaga.
11. Try Baby Octopus at El Pulguilla
Ok, so if octopus isn't your bag then grab any tapas and a beer/wine in this stalwart of a restaurant in Nerja. A great way to experience a typical Axarquia fish restaurant.
Address: Calle Almte. Ferrándiz, 26, 29780 Nerja, Málaga; Elpulguilla.com.
12. See the Aqueduct
This impressive 19th-century aqueduct that was built to supply sugar cane factories with water is a 10-minute walk from the centre of Nerja.
13. Take a Moment to Reflect in Ermita de Las Angustias
Built in 1790 this little church is the home of Nerja's patron saint, Our Lady of Anguish.
Address: Plaza de la Ermita, 11, 29780 Nerja, Málaga
14. Plan a Trip Around a Fiesta or Festival
The five big festivals in Nerja are Easter, Carnival (Feb), San Isidro (May), Virgen del Carmen (July 16th) and the Epiphany (5th Jan).
15. Admire Nerja's Church – Parroquia El Salvador
This 17th-century church sits handsomely in a main square. It's the centre of the Easter parades – try and watch the big floats leaving the church at the beginning of the procession.
Address: Plaza de Cavana, 13, 29780 Nerja, Málaga
16. Snap the Rainbow Steps
Next to Playa La Torrecilla there are these rather jolly steps – perfect for that holiday snap.
17. Go Scuba Diving
If you're wanting a bit more adventure, try scuba diving. There are some great dive sites nearby, including a 1930s shipwreck.
We can recommend Black Frog Diving (Blackfrogdivers.com) for skilled guides.
18. Pick up a Bargain at the Sunday Market
Nerja's Sunday market is an intriguing mix of car boot junk, assorted home essentials and the odd genuine antique stall. Well worth an hour or two's happy rummaging, in other words.
The market gets underway at about 0900 next to the Almijara II housing complex on Calle Mirto. It's around a 25-minute walk from the centre of town, but there's a direct bus there and back.
19. Discover the Lost Village of El Acebuchal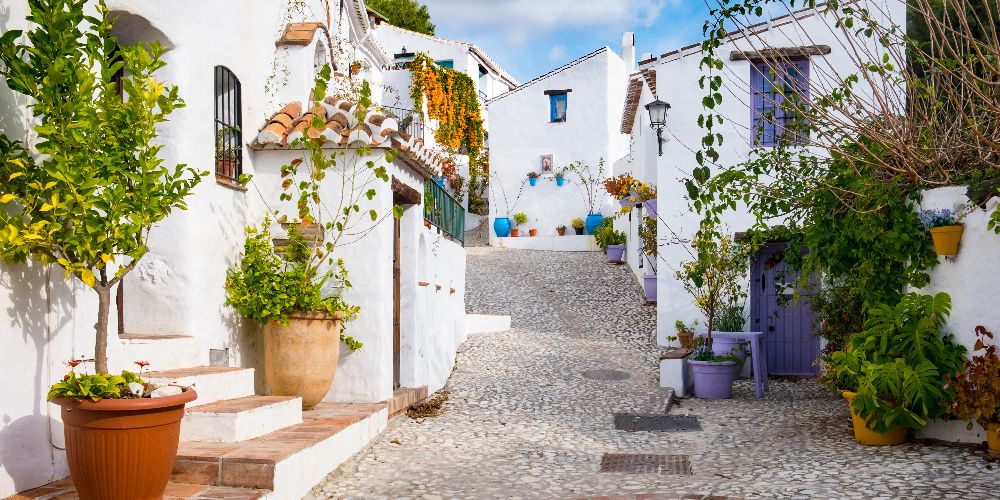 The 'lost' village of El Acebuchal has a fascinating history. It became depopulated and ruined after the Civil War, only to be restored by a local resident, Antonio 'El Zumbo', in the late 90s.
Surrounded by pine-studded hills in the shadow of the Sierra Tejeda mountains, these days the tiny whitewashed hamlet is one of Nerja's lovelier attractions.
While it feels wonderfully remote and cut off, it's only 12km from Nerja and makes for a great day out.