Cafés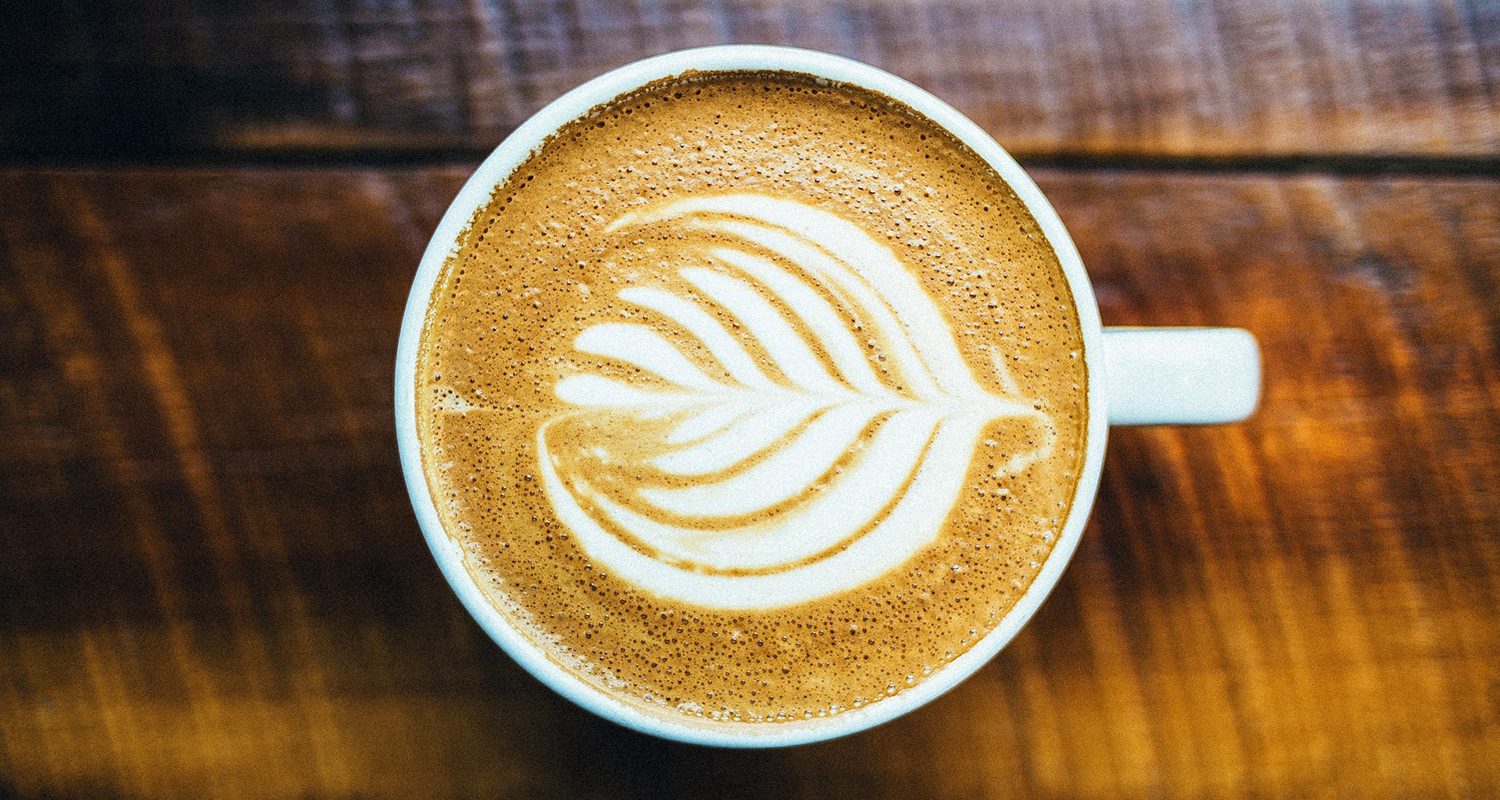 Solo or sombra? Corto or nube? However you like your coffee, you'll find a noisy neighbourhood spot to take it in our pick of the best cafés in Velez-Malaga…
The rituals around when and what to eat tend to be fairly set in stone in Andalucia. Coffee here in Velez-Malaga is taken at three times during the day: first thing in the morning, at 11am and for merienda (around 17.00hrs). Quite often merienda is coffee or hot chocolate with something sweet. Needless to say the choice of cafés where you can take it is pretty endless.
Cafés in Velez-Malaga
Bar Toto

A great location (next to the town hall) and comfy seating makes this an ideal place to stop for breakfast or a coffee. The décor is old school Spanish but has trendy touches to bring it up-to-date with a flair.
Address: Plaza de las Carmelitas, 13, Tel: 609 52 41 84. Open every day.
---
Baba Budan Coffee Shop
This café is in a great location, with a large sunny patio next to a chidrens play area in the Mercado de San Francisco in the heart of the historic centre. Breakfast, cakes and very light bites are served alongside various teas and coffees. They host a very casual language exchange on Tuesday afternoons.
Address: Mercado de San Francisco, Plaza de San Francisco. Open:
---
Cafe & Tapas 30 y Tres
At the end of Calle Parque Andalucia and conveniently close to the bus station is Cafe & Tapas 30 y Tres. We have a lot of love for this place – the mismatch furniture, good music, book swap, fresh produces ethos, speedy service and general authentic feel. This IS an andalucian cafe/bar with serviettes littering the foot of the bar, jamon on the counter, coffee cups lined up and a busy terrace. Breakfasts, tapas, lunch and supper is served.
Address: Avenida de la Estación S/N (Junto al Mercado de Mayoristas). Tel: 952 50 11 30 Open: Mon-Fri 6.30 – 23.30, Sat & Sun 7.00 – 20.00
---
Cafeteria Siempre Viva
Sitting on the edge of Velez this popular café has a relaxed, neighbourhood feel and is a great spot for families and friends to meet. They offer breakfasts, ice cream and cakes alongside more typical tapas-style dishes.
Address: 14 Calle Camino Viejo de Malaga. Tel: 952 51 60 12. Open: Mon – Fri 08.00 – 01.00, Sun 08.00 – 14.00
---
La Canasta Café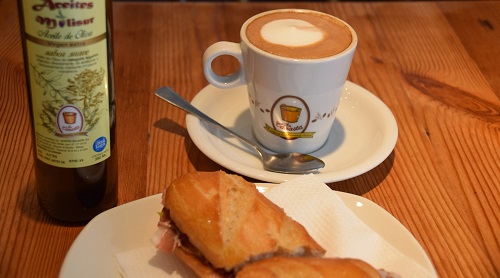 La Canasta Café is a well thought out and a welcome addition to the town. It's part of a small Andalucian chain of cafés with gleaming beer taps, a shiny new coffee machine and an array of tantalising pastries and other sweet treats. They have a bright seating area inside as well as bar stalls overlooking a small tapas selection and some tables outside overlooking the busy street. They also sell freshly baked bread and have some novel items such as Arabic flat breads which are delicious.
Address: 38 Calle Rio Tinto. Tel: 952 34 99 50. Open: Every day 07.30 – 22.00; LaCanasta.es
---
Cafeteria Zalia
Offering a mix of traditional and modern tapas this small café in a courtyard has risen in popularity in recent years. It's a good option after a shop at Mercadona. There's a large selection of breakfast and tapas dishes as well as snacks and drinks.
Address: Conjunto Residencial, Centro Axarquia, 34 Calle Cristo. Tel: 951 28 44 36. Open: Mon-Thu 07.30 – 11.30, Fri-Sun 07.30 – 12.00
---
Cafeteria Daoiz
Located down to the south of the town, this busy cafe is well known for its homemade churros and affordable tapas. There are often good deals to be had when a big football match is on and burgers and kebabs are often on the menu. As it's slightly out of town you won't find parking a problem.
Address: 2 Avenida Pablo Iglesias. Tel: 951 28 48 02. Open: Every day 06.30 – 00.30
---
Café Iris
This friendly café sits on the edge of Plaza de las Carmelitas with a spacious outside terrace and plenty of tables and umbrellas to keep the heat of the sun off. It's a fantastic place to head for a breakfast where they do a reasonable combination deal. They also sell snacks, fresh juices and milkshakes and have a great vantage point from which to watch the world go by.
Address: 8 Plaza de las Carmelitas. Tel: 679 01 44 15. Open: Mon-Fri 07.30 – 21.00, Sat 08.00 – 21.00
---
Copas Café La Via
This is a actually a bar by night but it's a popular café spot, too, as it's near the Maria Zambrano park. It's slightly different to the other cafés mentioned here as it has two foosball tables, it opens late at 15.00hrs and closes at 5.00hrs, and gets quite lively at night.
Address: Calle de Arroyo Hondo, 40. Open: 15.00hrs – 05.00hrs
Café Maspan is a busy spot with tables spilling onto the pathway, overlooking a busy corner near to the bus station. Head here if you have a sweet tooth as they make their own breads, cakes and patisserie. They also serve great coffee and natural juices.
Address: 1 Plaza Reyes Catolicos. Tel: 616 46 39 64. Open: Every day 07.15 – 21.00
---