Mercado de San Francisco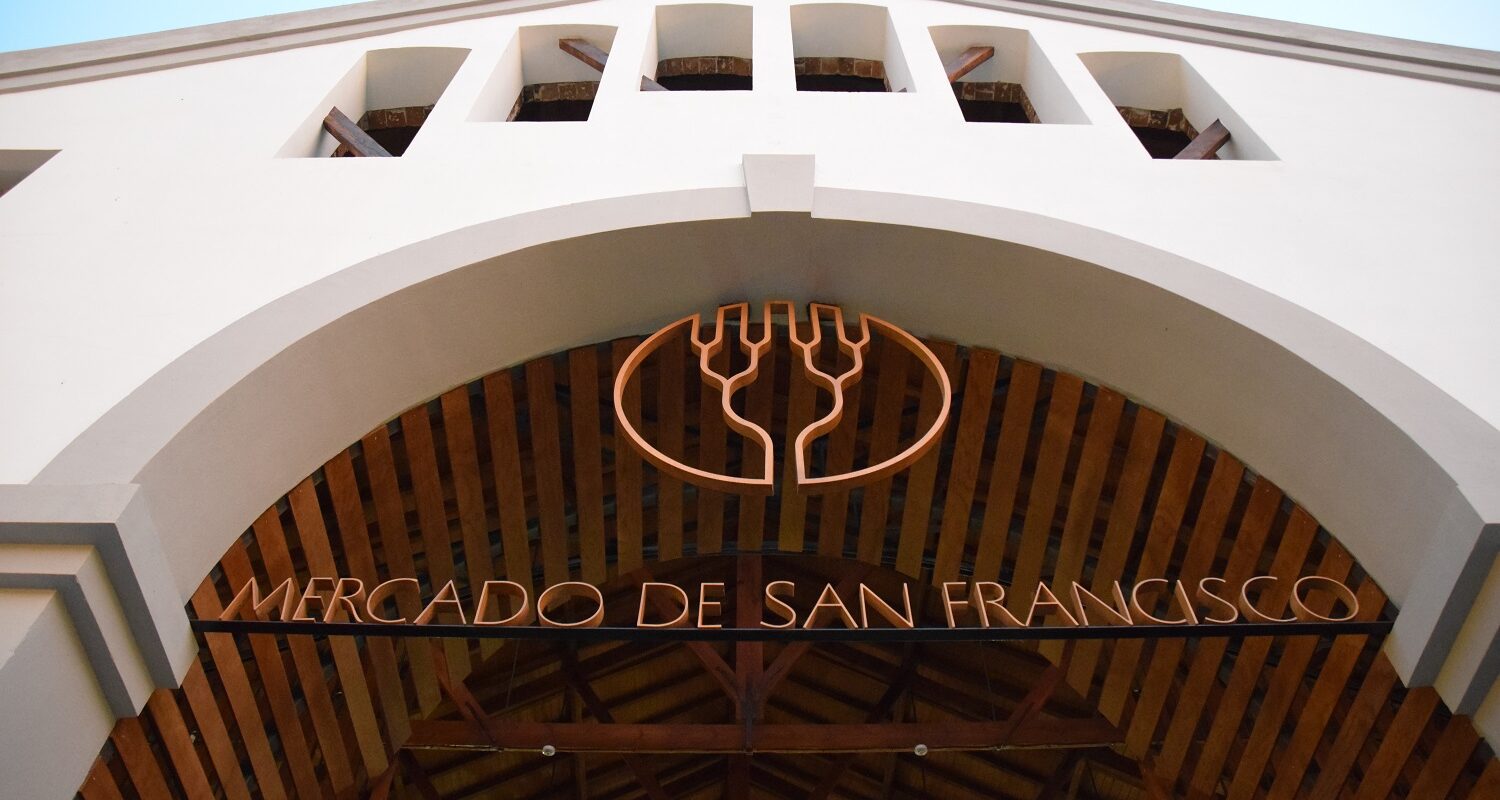 This Space Is Currently Closed Due to a Government Administration Oversight.
Mercado de San Francisco, Velez's new gastro market and cultural space, threw its doors open in September 2018. The centrepiece of the old town, it's an extremely exciting and ambitious project.
First and foremost, it's a beautiful space. Housed in a former food market, it's an open, high-ceilinged area that's been stylishly and sympathetically renovated with exposed brickwork and interiors-led wooden decorative elements running throughout.
What is the Mercado de San Francisco?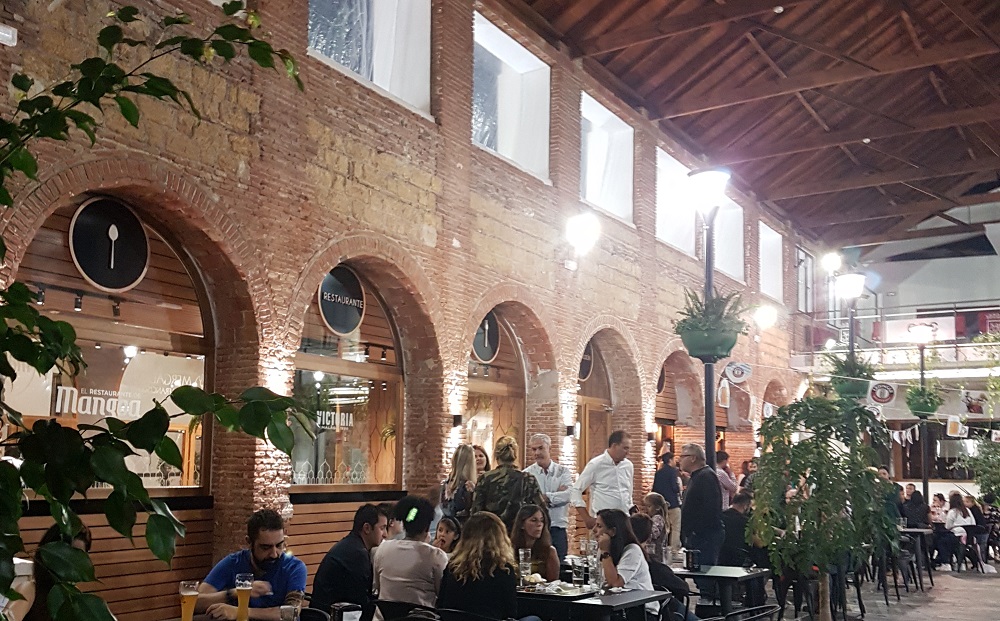 It's a space for people to spend time in and enjoy – whether it be for a coffee and cake, tapas, a meal, drinks, craft shopping or learning.
Up front there is casual seating, a formal dining restaurant and a bar serving craft beer as well as wine and long drinks. To the rear there are artisan shops – a graphic designer, furniture restorer, an artist and an art gallery – and a coffee shop and children's play area.
There are also lecture spaces for events and workshops, with everything from Mini Master Chef to printing workshops planned. Watch out for crafty children's birthday parties, adult courses and language exchanges.
There's a strong emphasis on local produce from the Axarquia but not to the detriment of quality – so you'll see sherry from Sanlucar, beer from Barcelona (Estrella Damm – the oldest manufacturer in Spain) and craft beers from the UK (Brewdog), amongst other manufacturers.
Bars & Restaurants
El Restaurante de Mangoa – Formal Restaurant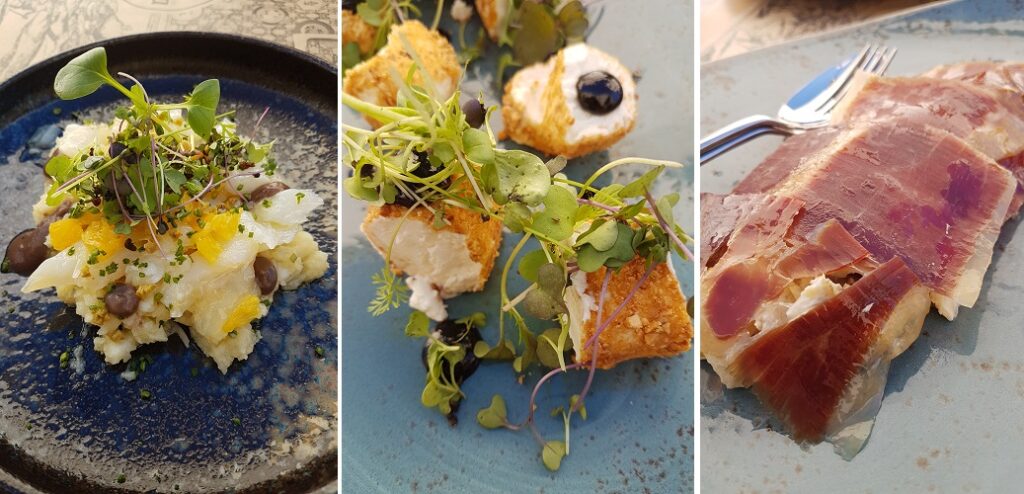 With a comfortable indoor dining space and terrace area to the outside of the market, as well as a seasonal menu by executive chef Juan Quintanilla this is a serious contender for the best restaurant in the Axarquia.
The food is very good and represents the area very well indeed. Families are very welcome, too, with highchairs, colouring menus and separate food choices (if they wish).  Open: Tues – Sun 13.00 – 17.00hrs. Thurs, Fri & Sat 20.00 – 23.30hrs
El Almacen – Vinoteca/Cerveceria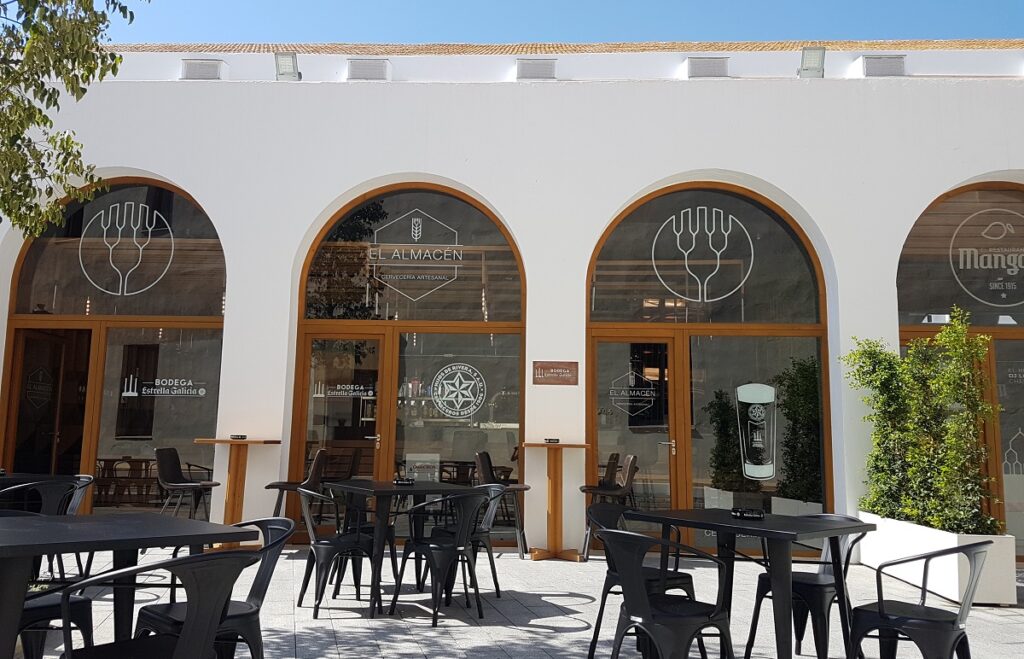 With its sexy, shiny black bar, living wall, honeycomb shelves and Edison lightbulbs, as well as a fabulous, sunny terrace, El Almacen is a cracking addition to the Velez bar scene.
It's far from a case of style over substance, though, as it also has an excellent range of craft beers on tap as well as mixers and wine. We're looking forward to some signature El Almacen cocktails to while away many a sunny afternoon.
Tapas
As you enter the market at the front to the right there's a row of tapas-style eateries. The idea is you grab a table in the middle of the market, then pick and choose which food you'd like. There's only one open at the moment.
Carnes
The blackboard menu changes regularly and the cheery staff are very helpful in recommending what's great that day. This is the place for meat lovers. These dishes are more often than not much more than a tapas in size, great for sharing or filling hungry tummies. Highlights include ham hock, pig's cheeks and burgers.
Artisan Shops – La Placita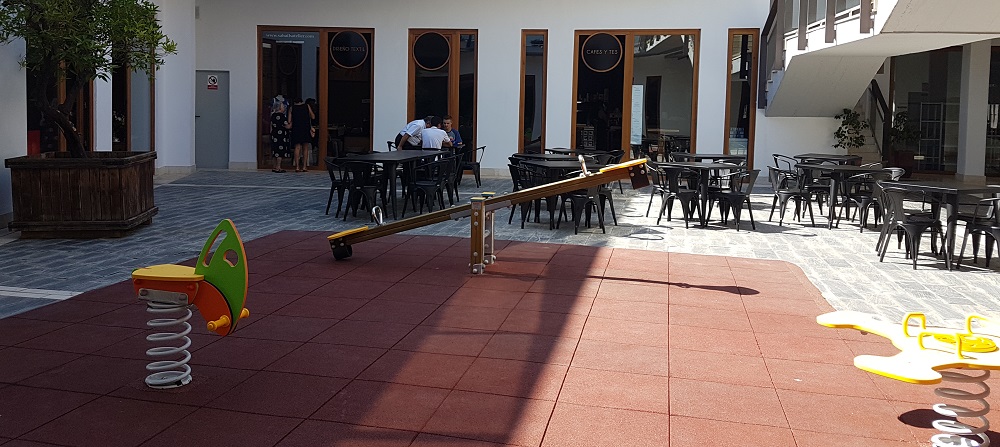 Debarro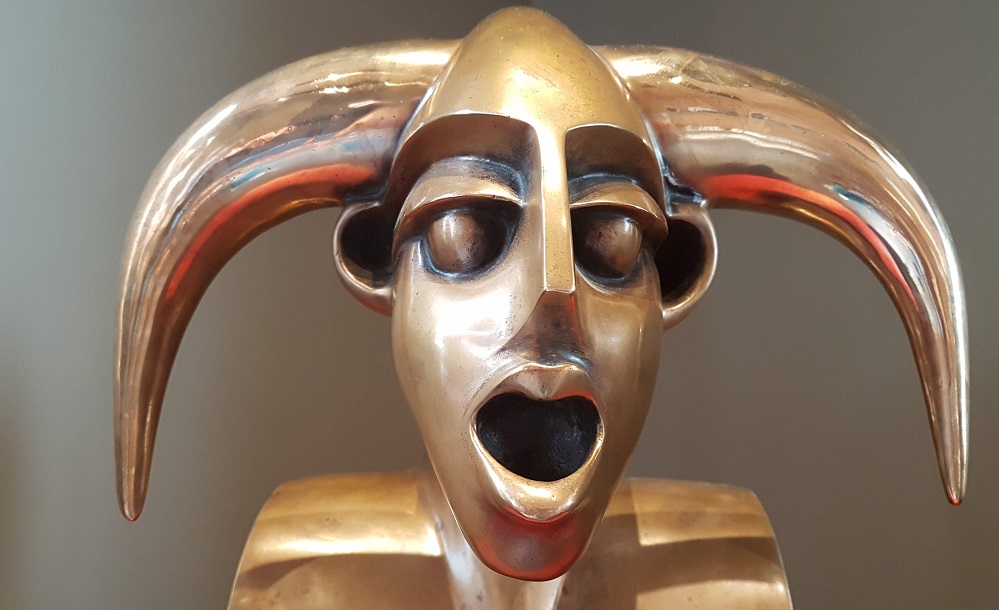 This collection of local art for sale from artists in the area is curated by Fernando Gil. He stocks paintings, sculptures and jewellery and is the ideal pit-stop if you want original artwork for your home.
Sabatha Atelier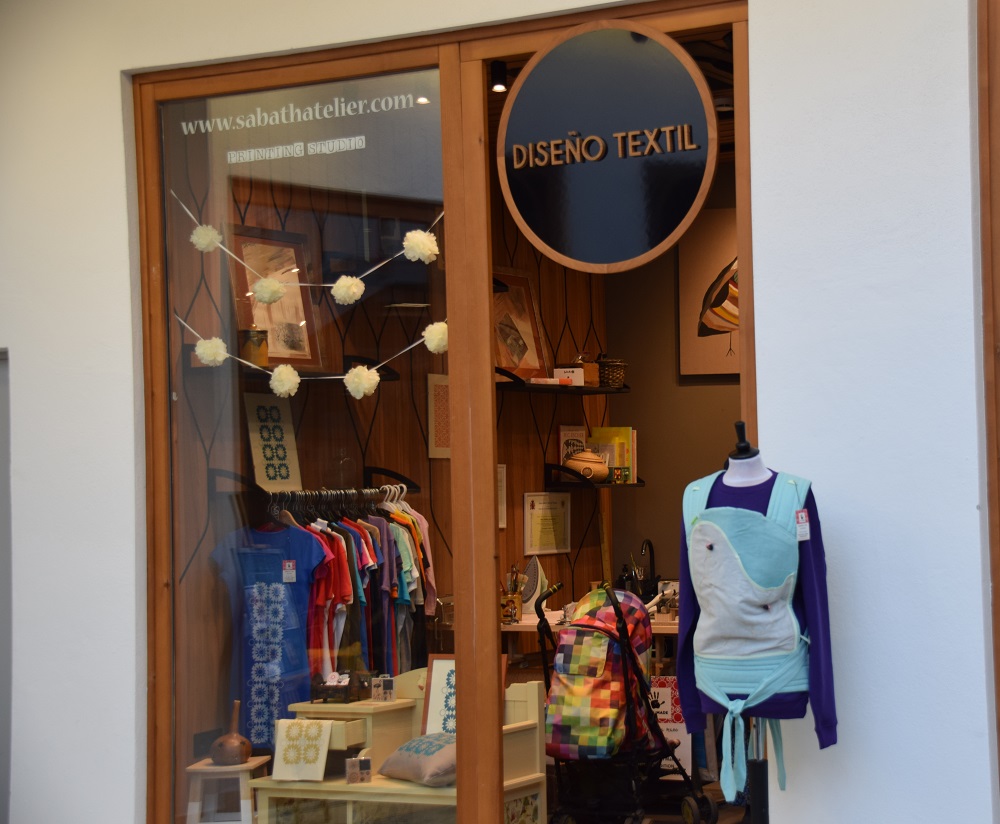 A skilled graphic designer who's also passionate about printing. She can do any type of design work such as logo design, wedding invitations/table settings and branding.
In her workshop she sells t-shirts, dresses, organic printed bags, prints and cushions as well as offering bespoke design work onto any of these products. Look out for printing workshops that will be held for all ages.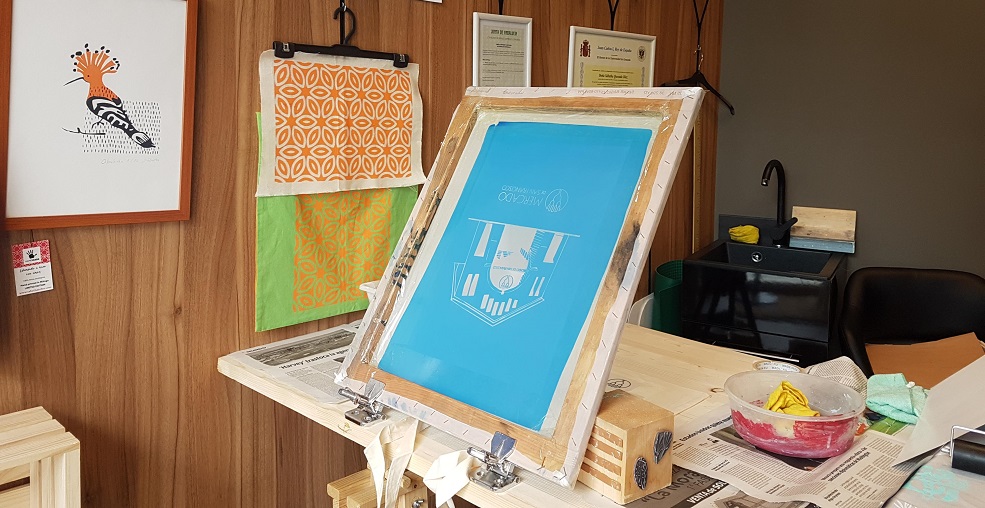 El Desvan de Hefeso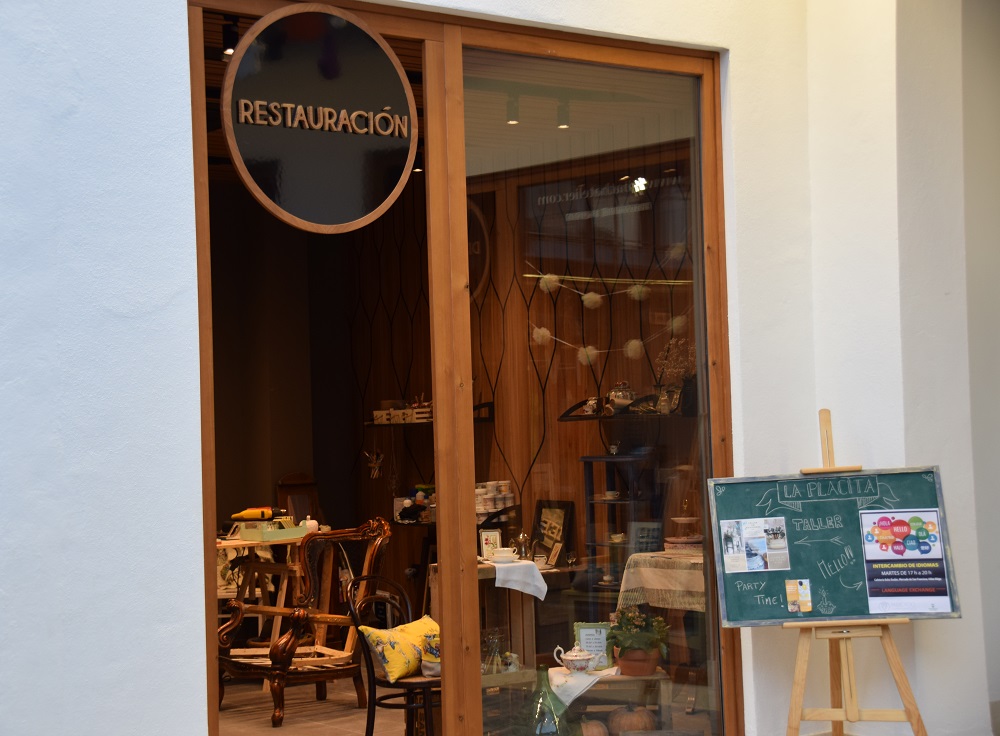 A furniture restorer and lover of antique objets, Alma upcycles, breathing new air into lacklustre pieces of furniture and lovingly restoring antique furniture. She also sells on any wonderful antiques and furniture she finds. Watch out for upcoming chalk paint classes.
Coffee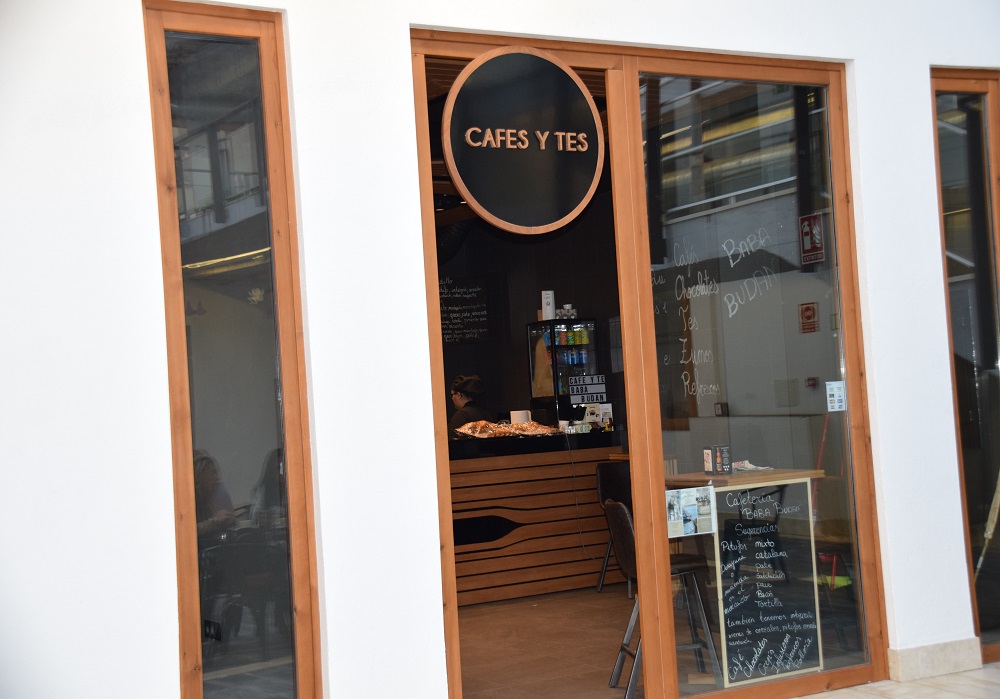 Baba Budan Coffee Shop
Ideally situated next to the shops and the children's play area is the cafe. They offer light bites like sandwiches and cake, while hazelnut, oat milk and different types of bread cater for allergies and food intolerances.
On Tuesdays they do a language exchange from 18.00-20.00hrs.
Opening Times
The opening times are still settling down, but as a rule of thumb they're as follows:
Sunday, Monday, Tuesday and Wednesday: 1200-1900 (except the cafe which will open at 0730).
Thursday, Friday and Saturday: 1200-0000 (except the cafe which will open from 0730-1900)
Restaurants and tapas bars are closed on Tuesdays.
Parking
There's parking directly underneath the market – accessed from Calle Arroyo San Sebastian. It's open:
Monday-Wednesday: 7.00 – 22.00hrs
Thursday-Friday: 7.00 – 00.00hrs
Saturday: 9.00 – 00.00hrs
Sunday: 9.00 – 19.00hrs
Workshops & Events
Most weekends there's live music – for free – either during lunch time or from around 21.00hrs.
Learn something new, practice your Spanish and get involved with the craft workshops that are on offer in La Placita (the artisan area at the back of the market). Some of the lessons are just a few hours; others are a full course.
Keep an eye on our events page, Facebook (Facebook.com/mivelezmalaga/) or the Facebook page for Mercado de San Francisco here.