The Weather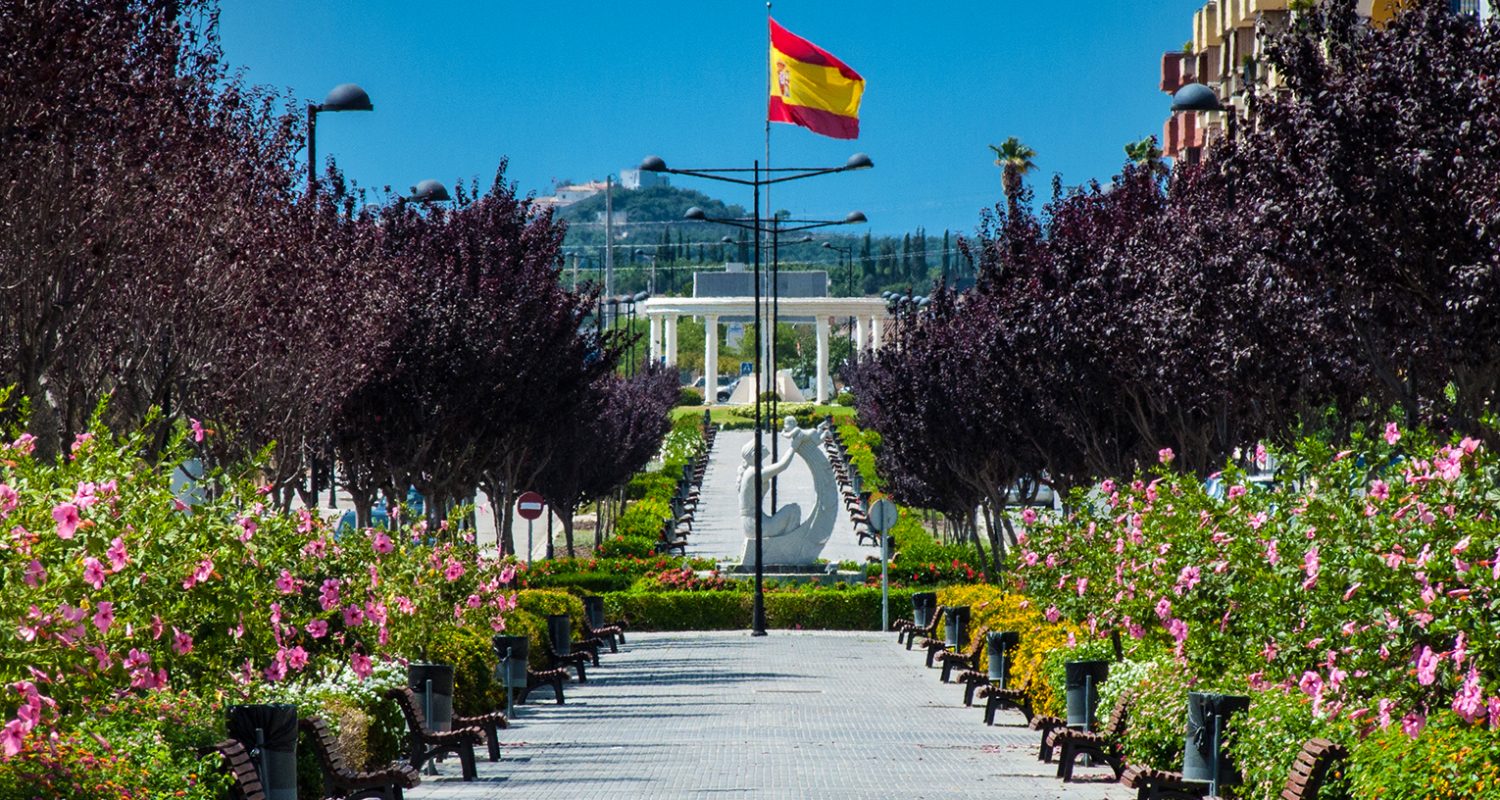 With average temperatures of 28 degrees Celsius in summer and 17 degrees Celsius in winter, Velez's climate is pretty near perfect. Due to the surrounding mountains, proximity of the sea and location within a river basin, Velez is lucky enough to have its own micro-climate.
Some of the perks of this micro-climate include an average of 2900 sunshine hours (66% of total daylight hours are full of sun!) and just half a litre of rainfall per square metre per year. To put this into context, London sees 1300 sunshine hours (just 32% of daylight hours) and receives 594 litres of rain – that's 1000 times more than Velez! Nearby reservoirs and mountain snow-melts help to ensure that drought isn't a problem in town.
The biggest changes in climate come from the two prevailing winds: the summer westerly wind brings warm, dry air from Africa and during the winter easterly cool, moist air. Very rare storms can see these air currents pushing temperatures into the extremes (over 40 degrees in summer or below 10 degrees in winter) BUT these conditions are more often than not confined to specific days rather than weeks and so you're very likely to have pristine conditions whenever you visit.
When is the Best Time to Visit Velez-Malaga?
There's never really a bad time to visit Velez in terms of weather. However, your reason for visiting will determine when the best time is to come.
The Active Traveller
If you're planning a walking, cycling or horse riding holiday or struggle with temperatures above 30 degrees Celsius then you might want to stick to the shoulder seasons and winter. From October to May you'll enjoy largely blue skies and warm temperatures which make it ideal for heading into the mountains.
Alternatively, if you want to spend most of your time in the sea kayaking, paddle boarding, snorkelling or sailing the water is warm from June to the end of September because of the soaring summer temperatures.
The Culture Vulture
If you want to visit monuments, galleries, museums and ancient towns and cities then our advice would be to avoid the heat of June to August as during the summer the best thing to do is hit the beach or relax by the pool.
However, having said that if you love music then during the summer in Velez there are some great events held around the town. The first is the Guitar Festival, and the second is weekly Jazz concerts in the CAC.
One of the most extravagant cultural spectacles is Holy Week (Semana Santa) which is held for a week in the lead-up to Easter Sunday.
Aside from the different historic monuments and museums in Velez (which are open all year round) Velez-Malaga is ideally situated to do road trips of the white villages of the Axarquia as well as day trips further afield or overnight stays to some of Andalucia's most interesting towns and cities.
Within easy access as a day trip from Velez are the towns of Antequera, Nerja, Alhama de Granada, Almunecar and Archidona. Easily reachable cities include Malaga, Granada and Motril, while we recommend spending at least one night in the following cities: Seville, Cordoba and Cadiz. All are a very easy drive from Velez-Malaga.
The Party-Goer
Velez-Malaga and its surrounding villages have their fair share of parties (ferias and fiestas). Velez's annual feria is the Feria of San Miguel held over a long weekend usually sometime between the end of September and the first week of October.
During May to September the beach clubs on the coast hold nightly music from bands to DJs. There is also a Weekend Beach Festival held in Torre del Mar in July every year which pulls thousands of people to watch international acts.