El Ingenio Shopping Centre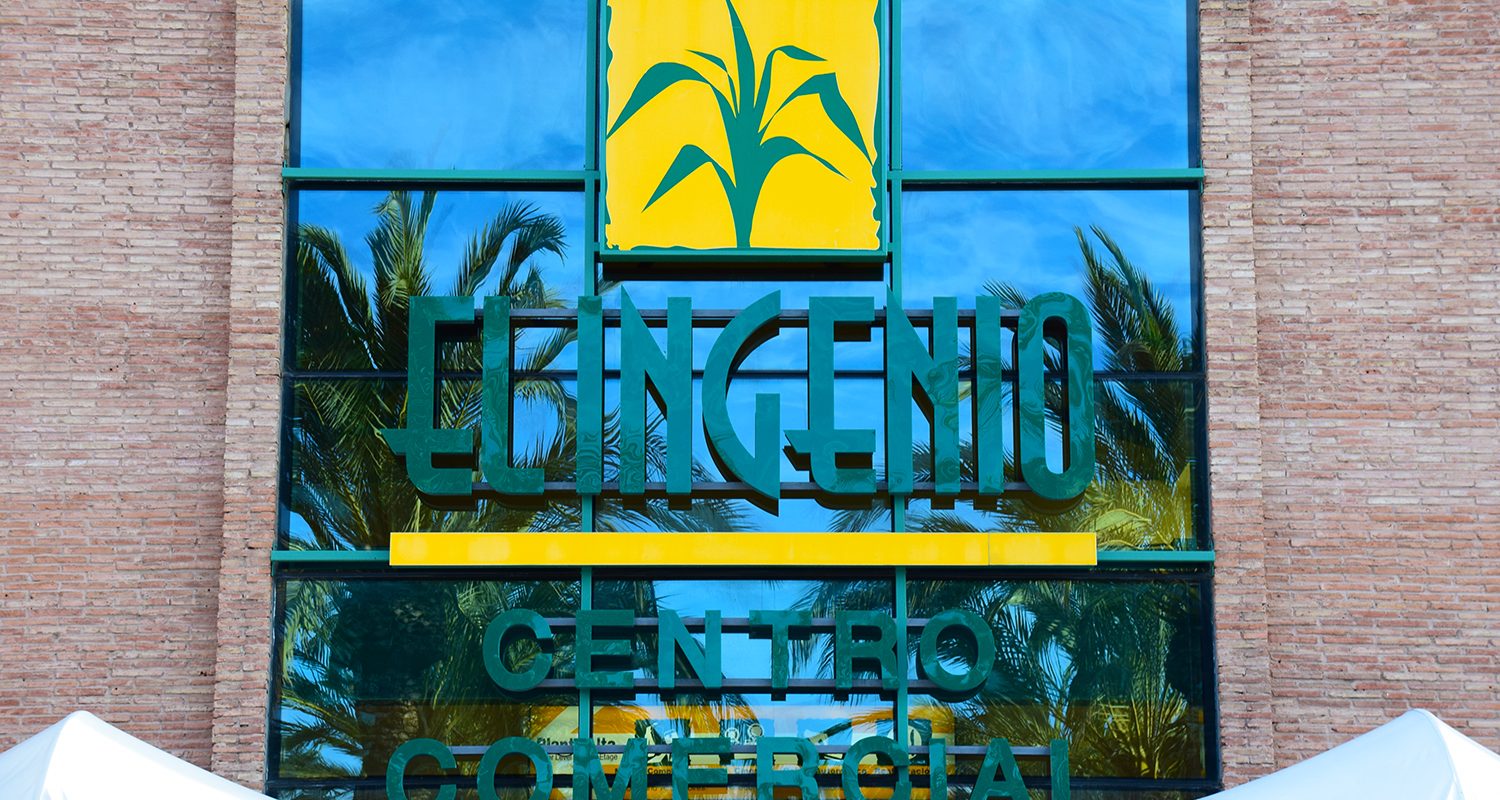 On the road just south of Velez-Malaga, on the way to Torre del Mar and the beach, is the shopping centre El Ingenio. When the boutique shops of the Velez old town aren't calling to you, or when you need to shop for a variety of modern conveniences in one location, then El Ingenio is the place for you. In 2020 El Ingenio had a make-over, renovated, improved and is all shiny and new.
When Is El Ingenio Open?
Commercial Opening Hours: 10am – 10pm Monday to Saturday
Cinema Opening Hours: last showings at midnight
Covid 19 restrictions has effected opening hours to be inline with regional requirements.
Which Shops Are in El Ingenio?
The shopping centre hosts everything you could need; a large Eroski supermarket, high street fashion shops, sport shops, pet shops, technology and white good stores, a gym and a cinema with all the latest Hollywood blockbusters.
Clothing
Zara
C&A
Pull & Bear
Maximo Dutti
H&M
Mango
Springfield
Berksha
Womens Secret
Dunnes Stores
Guess
Desigual
Oysho
Jack & Jones
Punto Roma
Stradivarius
Youngers
Inside
Uma
Toy Shops & Childrenswear
Imaginarium
Mayoral
El Reino Friki
H&M
Zara
Footwear
Chika10
Merkal
Salvador Artesano
Accessories
Bijou Brigitte
Calzedonia
Misako
Time Road
Vasco joyeros
Pandora
Opticians
Multiopticas
Soloptical
Phone Shops
Orange
Vodafone
The Phone House
Unitec
Yoigo
Homewares, White Goods & Technology
Casa
Dunnes
Eroski
Game
Manzana Rota
Gym & Sports Shops
Altafit
Decimas
Sprinter
Oteros Sport
JD Sports
Pet Shop
Tiendanimal
Key Cutting & Cobbler
Mister Minit
Eating & Drinking in El Ingenio
As well as shopping there are restaurants and coffee shops. These mainly reside on the first floor, expect to see fast food outlets like Burger King, KFC and the Spanish chain 100 Montaditos (sandwiches). There are also casual dining restaurants like Muerde la Pasta (Italian with a children's play area), La Bodeguita de Miguel (Spanish) and Pad Thai Wok.
Other Services
There is free childcare on the first floor to occupy the children under supervision while you shop. The central hall is often used as an exhibition space, so you may even be able to take in a little culture with your retail therapy. Also on the first floor there's an amusement area with arcade games and a trampoline park.
As part of the shopping complex there is a cinema (Cinesur), that has original language showings. Check out which films are showing in original language here.
Just outside the shopping centre there's a children's play area. (Closed due to Covid)
Parking is 24 hours a day and free.
Address:
Avenida Juan Carlos 1
952 54 72 67
El Ingenio website

Looking for a local shopping experience? Check out our pick of Velez-Malaga's best boutiques.