Churches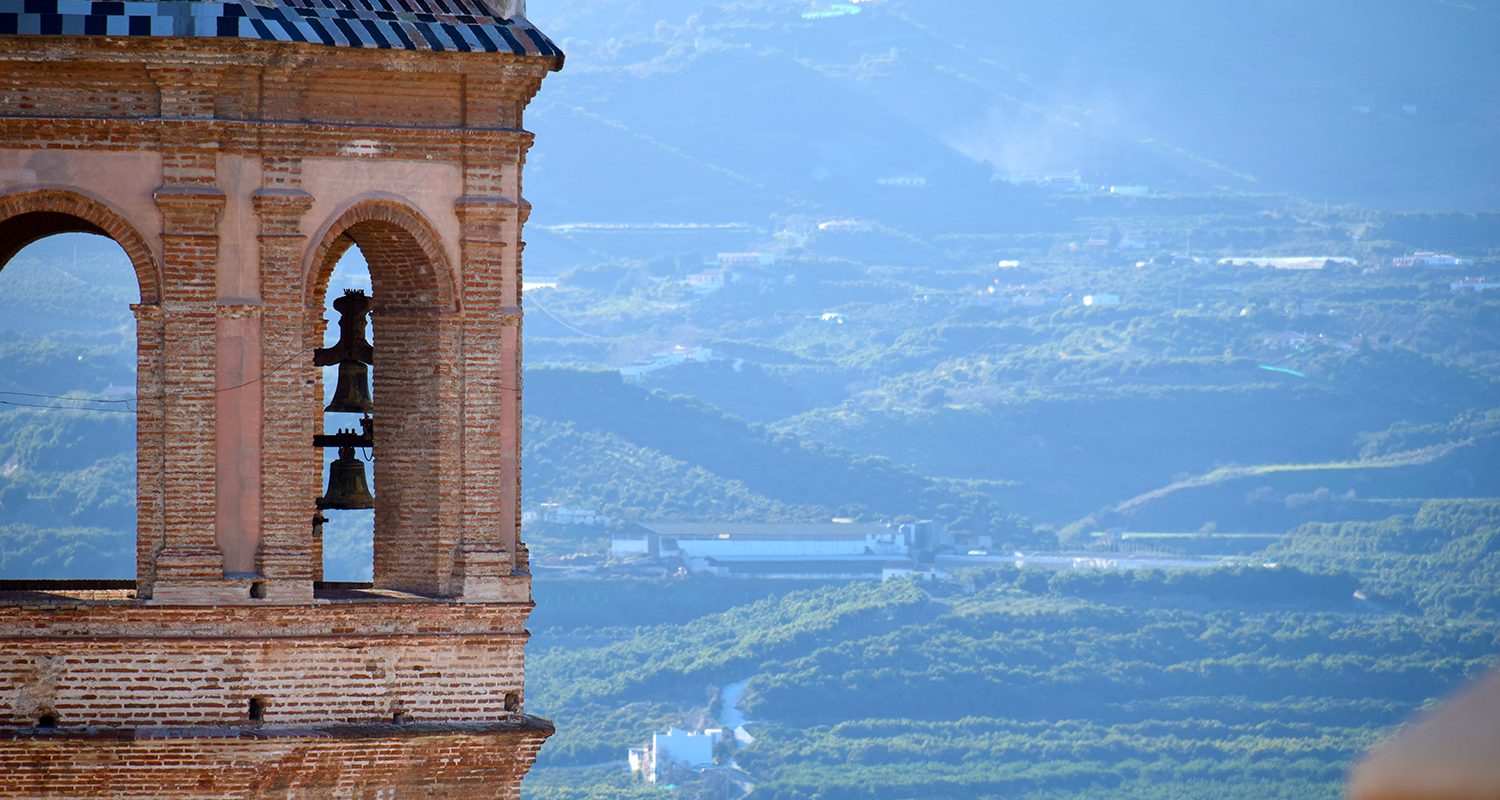 Rising above the terracotta roofs and whitewashed walls of the old town the skyline of Velez-Malaga would not be the same without its striking church towers…
Built between the 15th and 18th centuries, there's a wide array of architectural styles on display in Velez-Malaga's many churches. These days, they're still just as much a central part of everyday life as when they were first built.
Ermita de la Virgen de Los Remedios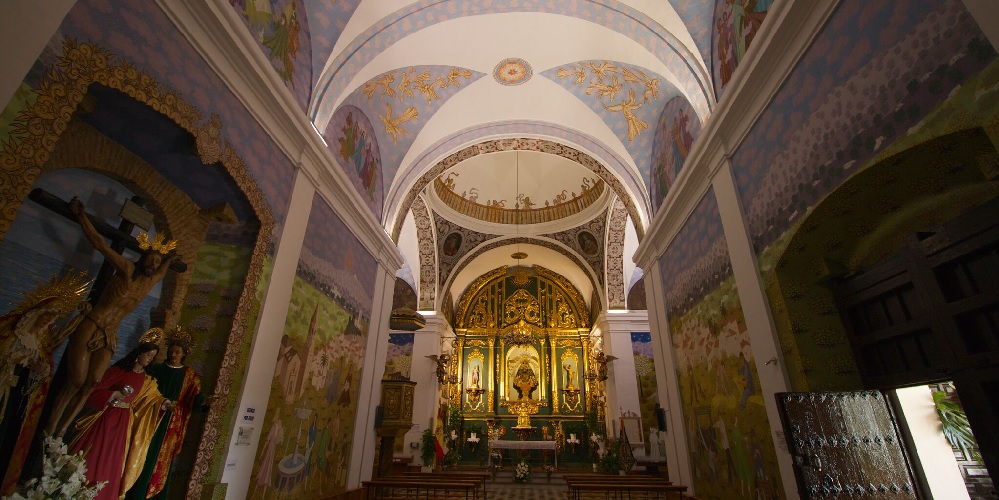 Set on a hill overlooking the city Ermita de la Virgen de Los Remedios has stunning views over the town, surrounding countryside and ocean. Well kept gardens and viewpoints (or miradors) can be enjoyed on the walk up to the church. The church itself is picturesque and its whitewashed walls provide striking contrast to the surrounding dark hills and blue skies. The large courtyard in front is a popular setting for many a wedding photography shoot.
Inside the church artist Evaristo Guerra painted the frescoed walls depicting the surrounding scenery with the aim of bringing the surroundings into the building. There is a monument to the patron saint of Velez, the Virgin of Remedies, which is said to have been responsible for many miracles.
Address: Cerro de San Cristobal. Open: Tues-Sun 09.30 – 13.30 & 15.30 – 18.00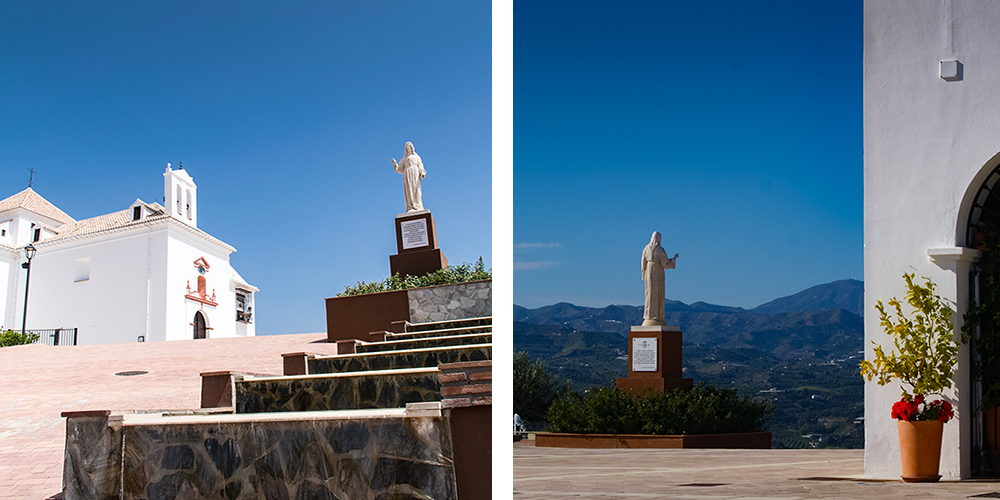 Church of Santa Maria Our Lady of the Incarnation
The church of Santa Maria can be reached on foot through the steep streets of La Villa, the town's old Moorish quarter. There are fabulous views down to the town, across the river valley and to the coast from its lofty position. It was built on the site of the town's main mosque (in fact the main tower is from the original building) and is in keeping with the Moorish-influenced Mudejar architectural style with pointed, rounded and horseshoe arches used inside and outside of the church.
There is also a small museum devoted to the biggest religious date on the calendar, Semana Santa, or Easter week. Free to guests, this small museum is worth a visit not only to get a feel for the differing customs, dress and style of celebration involved but also because of its great importance to the Veleños' way of life.
Address: Calle Real de La Villa. Open: Tues-Sat 10.00 – 14.00 & 17.00 – 20.00, Sun / holidays 10.00 – 14.00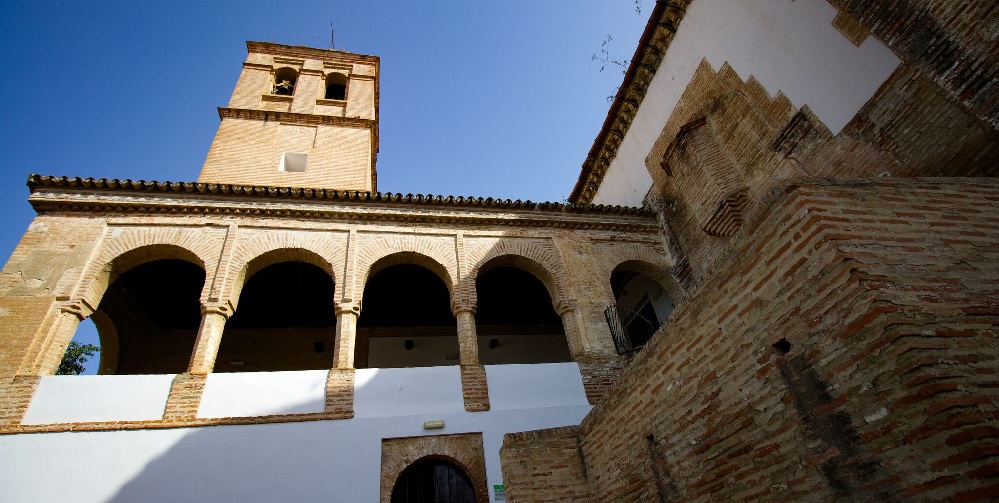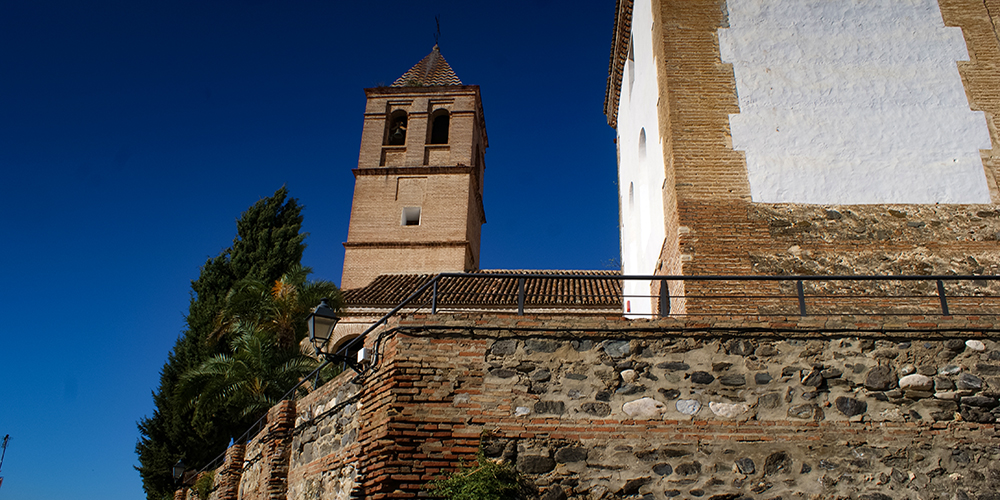 Convent & Church of San Francisco
This church and convent is on Plaza San Francisco, which is a great spot to explore the nearby Palacio Marques de Beniel and Casa Cervantes. Even if you're not a lover of religious architecture this a beautiful building. Situated on a pretty plaza, the church façade was renovated in the 1700s. Built in the 16th century on what was once a mosque (evidence of which can still be seen in the decorative sebka work lining its bell tower/minaret), it boasts a beautiful vaulted ceiling, cloisters and vaulted arches overhead. To the rear there is an event space which is often used as an art gallery and typical Andalucian patio. There is free parking alongside the Palacio de Marques de Beniel and under the market building on Calle Arroyo de San Francisco.
Address: Plaza San Francisco. Open: Mon-Sat 19.30 – 20.30, Sun 10.30 – 12.00 & 19.30 – 20.30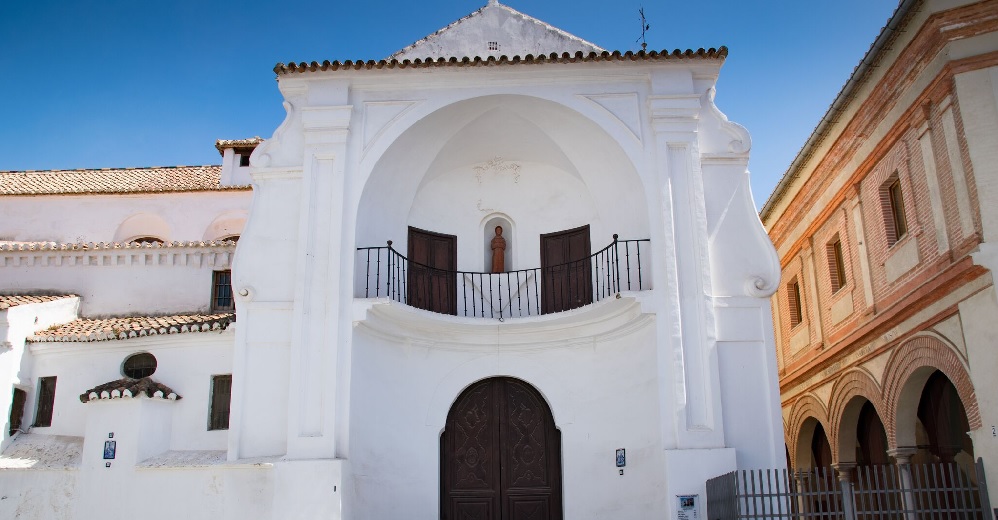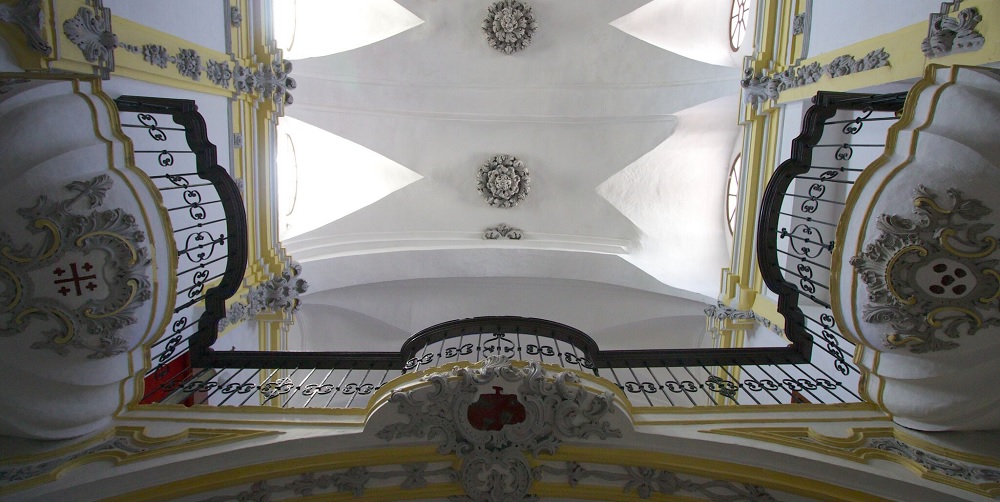 Parish Church of San Juan Bautista
One of the larger churches in the town, it sits on the picturesque Plaza de la Constitucion where the old town walls loom over the square and locals gather at sunset to watch the world go by. It's of Baroque design with a large bell tower as its main feature. Inside there are two Christ sculptures by Pedro de Mena, the Andalucian sculptor who also carved the choir stalls in Malaga Cathedral. The ceiling of this church is covered but, dating back to Mudejar times, it's of particular interest and is due to be restored. The nearest parking is El Carmen.
Address: Plaza de la Constitucion. Open: Tue-Fri 10.00 – 13.30 & 17.00 – 21.00, Sun / holidays 12.00 – 14.00. Mass: Tue, Wed, Fri, Sat – 19.30 – 20.30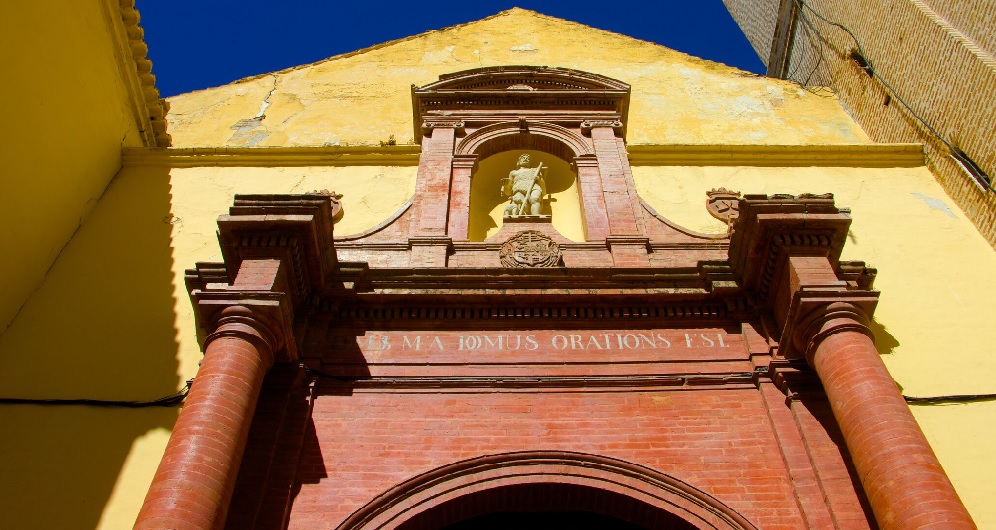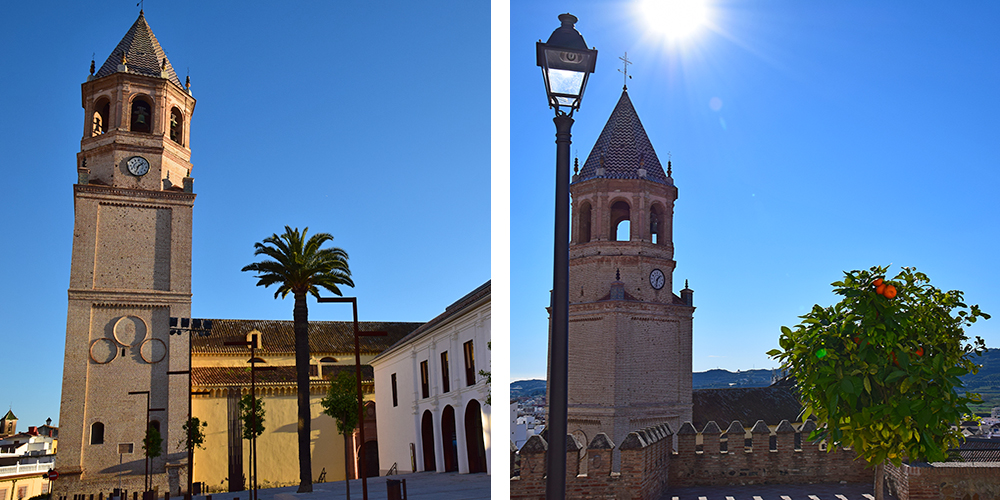 San Jose Church
First built in 1971, this modern church in the outskirts of the town is very different to the rest of the churches in Velez-Malaga. Despite being modern it has a certain charm, with a wide curved façade and lovely use of stained glass.
Address: 38 Camino de Algarrobo. Open: Winter, Mon-Fri 10.00 – 13.00 & 16.00 – 20.00, Sat 18.00 – 20.00, Sun 11.00 – 13.00, Summer, Mon-Fri 10.30 – 13.00 & 18.00 – 21.00, Sat 19.00 – 21.00, Sun 11.00 – 13.00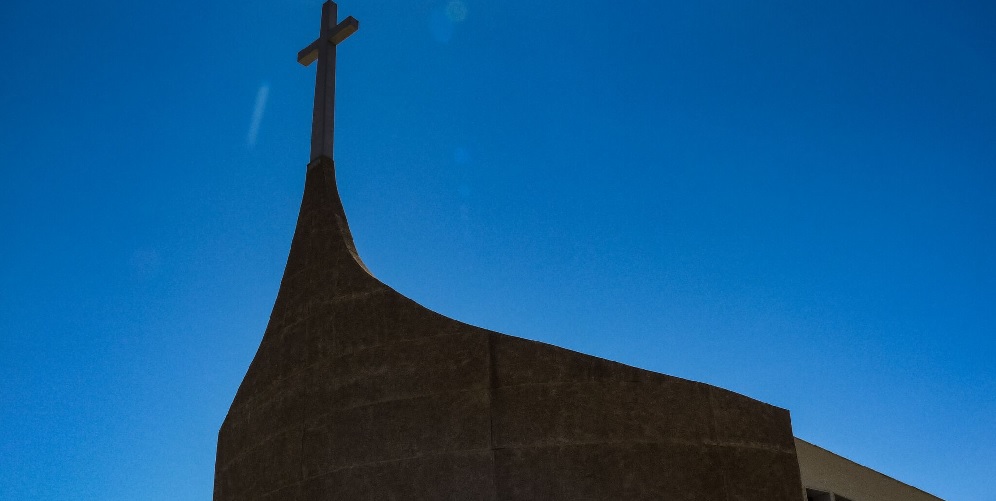 Convent of Jesus, Mary & Joseph
This small church is located in the Convent of las Carmelitas and was founded in Velez-Malaga in 1699. Originally two buildings, the façade has been fascinatingly modified to have fewer doors and windows to protect the privacy of the convent and its inhabitants. The stripped back, minimalist interior furthers the importance of worship to the congregation.
Address: Plaza de las Carmelitas. Open: Service, Every day 08.00, holidays every day 09.00