Ferias & Fiestas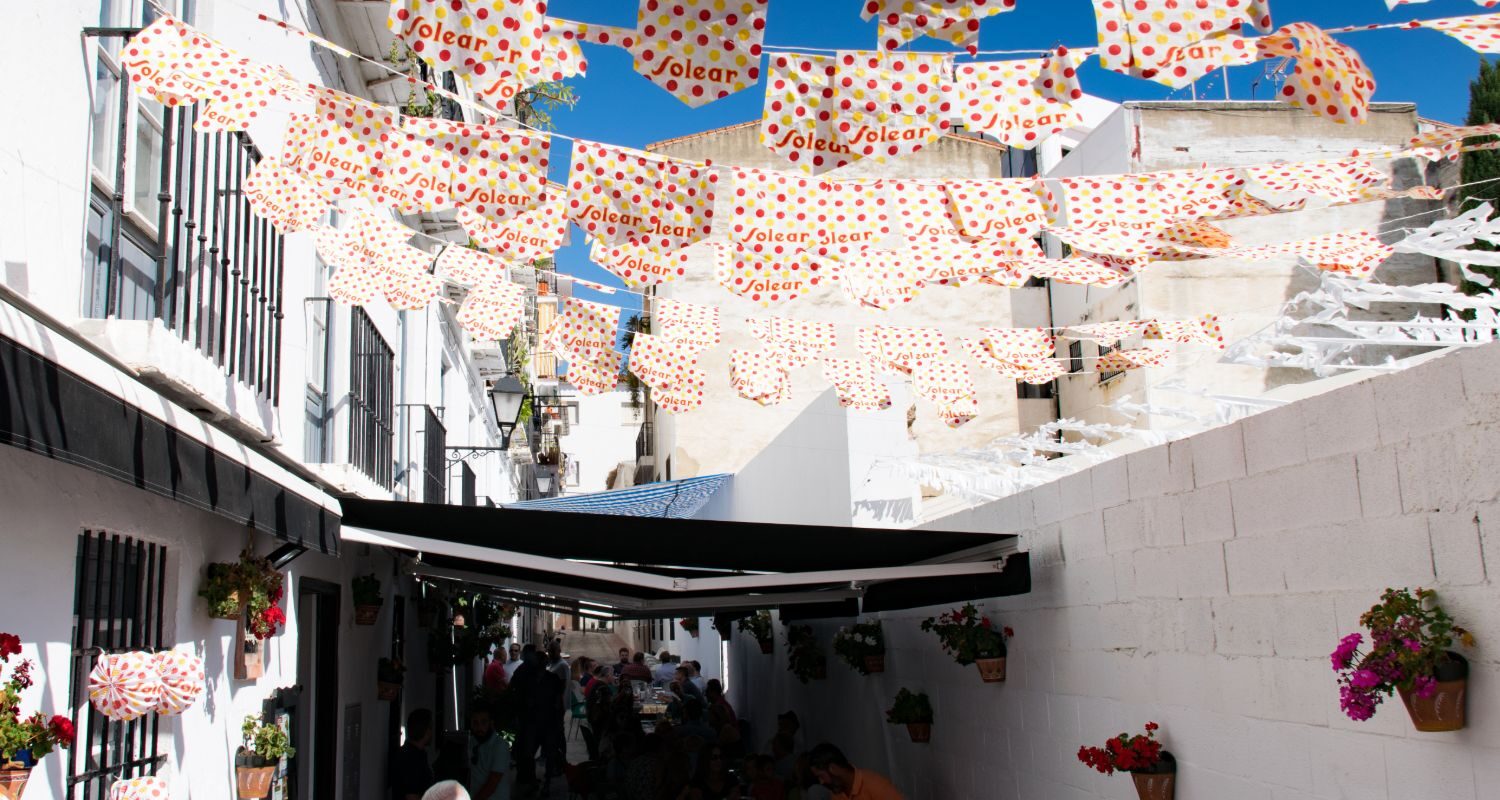 Let's get organised! Here's a go-to list of ferias and fiestas in Velez-Malaga.
It's really difficult to do a list of what's on in the Axarquia a year in advance as the organisation is a little on the… ad hoc side. However, we realise that you'd like to plan your holidays around events and activities, so here's an outline of the main events happening in and around Velez-Malaga with a guideline of the dates.
Ferias
The following dates are for 2023, but ferias always fall over a weekend:
Feria de Cajiz: 16, 17, 18 March
Feria de Trapiche: 13 and 14 May
Feria de Triana: 21 – 26 June
Feria de Los Puertas: 23, 24, 25 June
Feria de Almayate: 30, 1, 2 June
Feria de Caleta: 30, 1, 2 June
Feria de Benajarafe: 14, 15, 16 July
Feria de Torre del Mar: 21 – 26 July
Feria de Lagos: 4, 5, 6 August
Feria de Chilches: 4, 5, 6 August
Feria de San Miguel, Velez-Malaga: 26 Sept – 1 Oct
Feria de Valle-Niza: 8, 9, 10 December
Easter / Semana Santa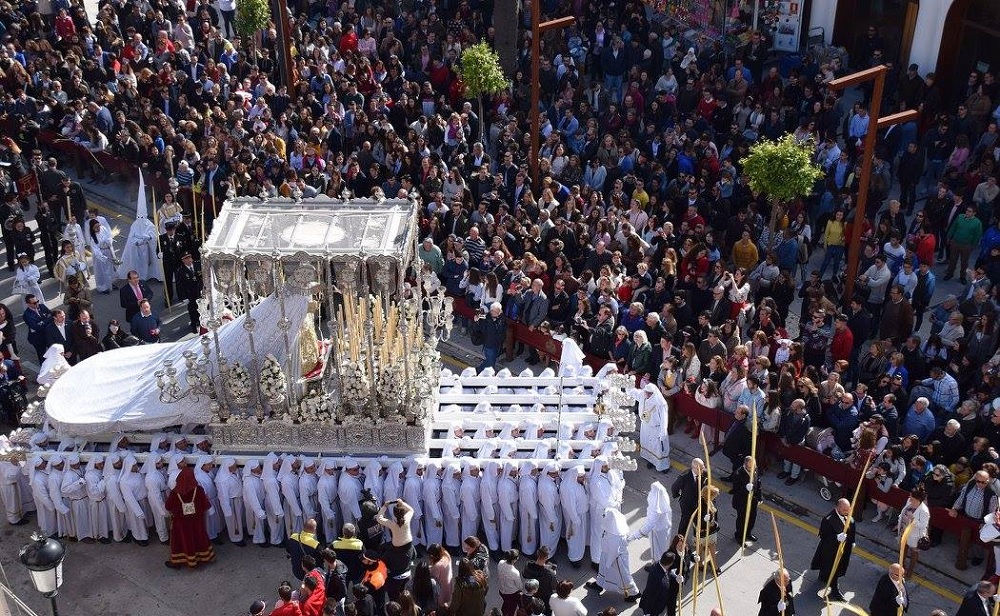 Easter is a changeable date, but the festivities and processions all happen in the six days leading up to Easter Sunday. The next date is 24 – 31 March 2024.
For more information on Easter, we have a guide here and an itinerary of Easter in Velez.
Romerias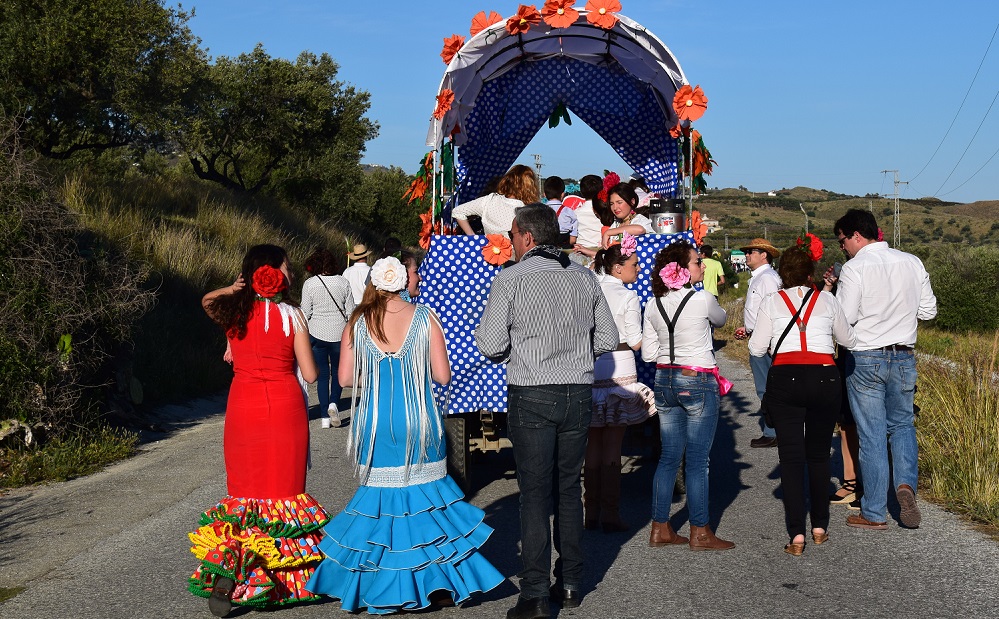 Romerias in southern Spain involve a pilgrimage where an effigy of a patron saint is carried out to the country for the night. Expect oxen, horses, carts, traditional dress, lots of music, dancing and a very late night of partying.
The following dates are from last year. Due to bad weather a lot were changed to June and June. They always fall on a weekend:
San José of Chilches, Urb. Puerta de Hierro – 6 May
San José of Triana, at Finca de la Ponderosa (río Benamargosa) – 29, 30 April
Sagrado Corazón de Jesús de Almayate, at Finca de Taramillas en Torre del Mar – 7 May
Stma. Inmaculada Concepción de Cabrillas, at el Coto Escolar de Benamocarra – 13, 14 May
Stma. Virgen de los Remedios Patrona de Vélez-Málaga, at la Finca de la Pola – 20, 21 May
San Isidro of Trapiche, at El Coto Escolar de Benamocarra – 20, 21 May
Stma. Virgen del Carmen of Torre del Mar, at el Río Seco (frente a Baviera Golf) – 30 May
Stma. Virgen del Carmen of Lagos, at el Río Lagos – 1 June
Stma. Virgen del Rosario of Benajarafe – 12 October
Carnival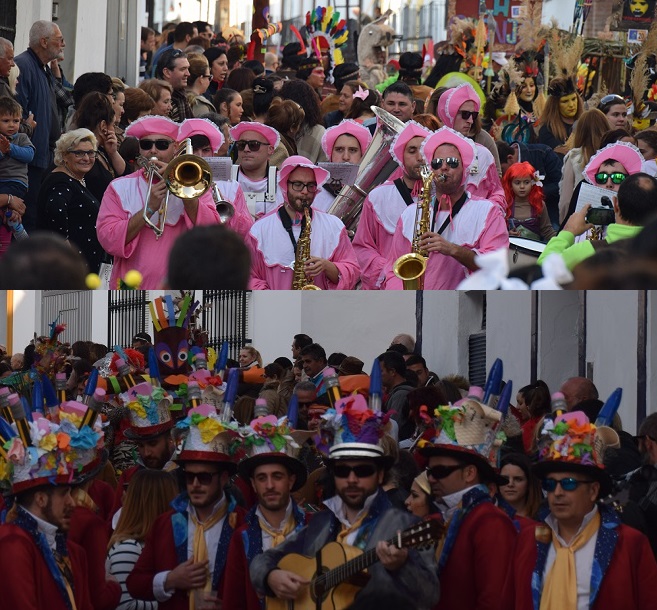 Before Lent commences there's a big party – Carnival – where people get dressed up and throw themselves into a parade.
It takes place approximately 6 weeks before Easter 11 February 2023. On the Saturday there's a huge parade around Velez from 17.30hrs.
The Epiphany – The Three Kings
This is the equivalent to Christmas for Spanish children. The Three Kings visit and leave presents for the children. On 5 January the Three Kings leave the Fort in Velez-Malaga at 11.30hrs and from around 17.30 there's a parade around Velez.
Other Events
Fiesta del Instituto (music concert) in Velez-Malaga – 2 November
Fiesta de la Primavera (music concert) in Velez-Malaga – late April/early May
Noche de San Juan (Torre del Mar)  23 June (San Juan day)
Weekend Beach Festival (Torre del Mar) – 5 – 8 July
Open-air flamenco fusion concerts (Fridays in August) in Velez-Malaga – more information here
Noche en Blanco in Velez-Malaga – a weekend mid-August
Live Jazz at CAC in Velez-Malaga – Wednesdays throughout June and July
Virgen del Carmen (the patron of fishermen and sailors) – around 16 June at all coastal towns
Fiesta de Juan Breva in Velez-Malaga – flamenco festival – Mid December
We'll keep dipping into this page and updating the dates as and when they are released. Keep an eye on our Facebook and Instagram page as well as our What's on section of this website for more details and other events happening in the Axarquia.