Caminito del Rey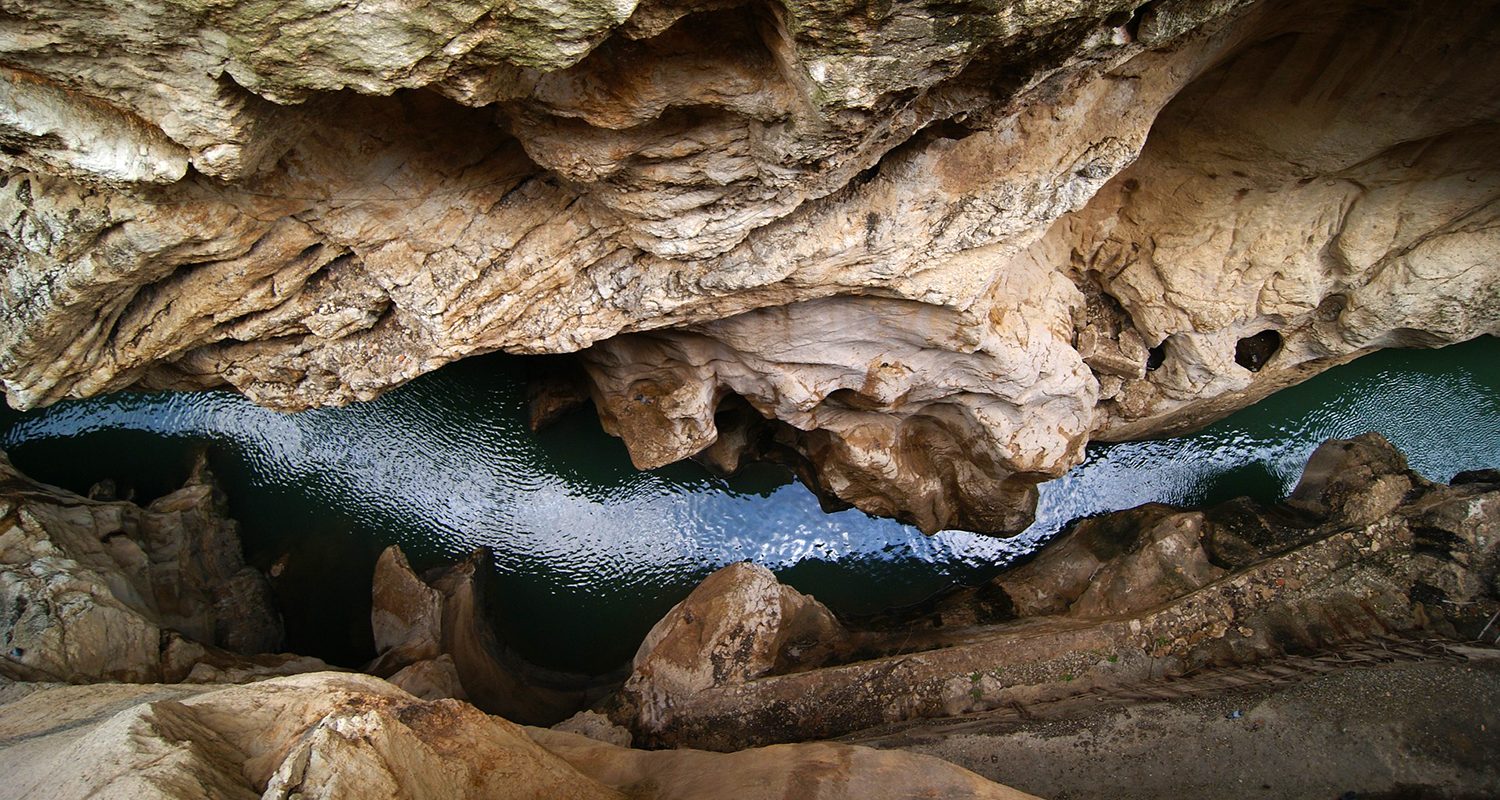 For years it was known as one of the most famous and dangerous walks in Spain, and climbers and daredevils flocked to – illegally – take it on. Now, fully restored and open to the public, everyone can immerse themselves in the breathtakingly beautiful Caminito del Rey.
Overview
Level: Medium (uphill, lots of steps and vertigo inducing heights)
Length: 7.7KM, 4 Hours
Price: 10€ per person
This world-class walk is an hour or so's drive from Velez, but well worth the journey. It was once named the most dangerous walk in the world as much of it is suspended high up over a gorge, and for many years it was in a terrible state of disrepair. The walk is comprised of 7.7KM split into 4.8KM of long access ways and 2.9KM board walks. It's a linear route linking the towns of Ardales and El Chorro. A bus links the two towns. Hard hats are issued at the beginning of the walk and must be worn throughout. It's a spectacular way to pass a morning or afternoon.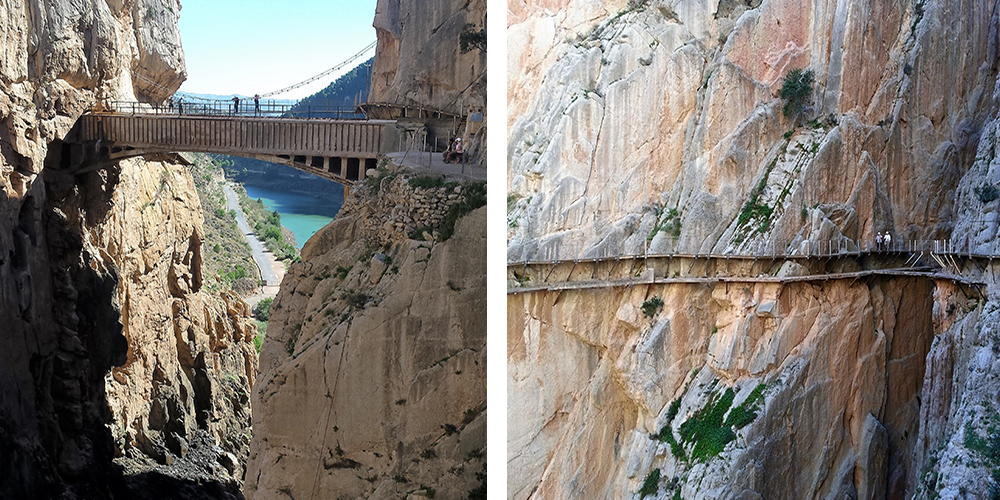 History of El Caminito del Rey
The walkway was commissioned in the early 1900s as a way to link the two sides of the gorge by the hydroelectric company, El Chorro. It fell into disrepair and much of the footpath was literally hanging in the air or clinging to the sides of the gorge riddled with gaping holes. The Andalucian government closed it as a result of a series of deaths. Having carried out the necessary restoration work in 2015 it reopened and it's now completely safe again to walk.
Booking Your Tickets
It's important to mention the walk is now ticketed to ensure the quantity of people at any one time is regulated and safety is not compromised. You can buy your ticket for the walk on the Caminito del Rey website here. You should aim to arrive half an hour before your scheduled reservation time so you can be checked in and grouped with other walkers.
Other important things to mention are: there are no toilets en-route so make sure you go before setting out. There are also no rubbish bins, or places to buy water or any other provisions, so ensure you pack what you need and take it all away with you.
Getting There & Parking
From Velez it's a 1.5 hour drive via Malaga to the finishing point of El Chorro. We'd recommend parking at the end of the walk and taking a shuttle to the start, so your car is ready and waiting after your long walk. The other option is to get to Malaga by bus or car and then take a train to El Chorro, around 45 minutes and costs approximately 10€. You can then take a shuttle bus to the northern entrance near Ardales where the walk to El Chorro is downhill and requires no waiting around for a shuttle bus once finished.
Driving
Head south out of Velez and follow signs for the A7 and Malaga. Take the A7 motorway and drive for 36KM, use the right two lanes and merge onto the MA-20, signposted A-7/Algeciras/Malaga Oeste/Aeroporto/Puerto. Keep on the MA-20 until exit 238 where you merge onto the A357 toward Cartama. You will be on the A357 for 47KM, after take the exit toward MA-5403 and admire the amazing views.
Leave your car in El Chorro and take a shuttle bus for just a few euros back to the north entrance, en-route to Ardales. From here it's a 30 minute walk to the start of the actual walk, the best thing about this is having your car ready and waiting upon finishing. Expect the whole walk to take around 4 hours including getting to and from the start and end of the walk.
Shuttle Buses
The buses run from the North entrance, (near the El Kiosco restaurant and 11KM from Ardales) to the douthern entrance of El Chorro, known as 'Caminito del Rey'.
The buses run Tuesday-Sunday everyday of the year except 24th/25th/31st December and the 1st January. They cost around 1.50€ one way, or 94cents with a Malaga transport card.
Caminito del Rey Opening Hours
Summer Schedule
April 1st-October 31st
Opening hours: 10am – 5pm
13 buses s/n Tuesday-Friday and 24 buses s/n weekends
Winter Schedule
November 1st – March 31st
Opening hours: 10am – 2pm
12 buses s/n Tuesday-Friday and 18 buses s/n weekends
More information on the shuttle buses can be found on the Caminito del Rey website here.