Horse Riding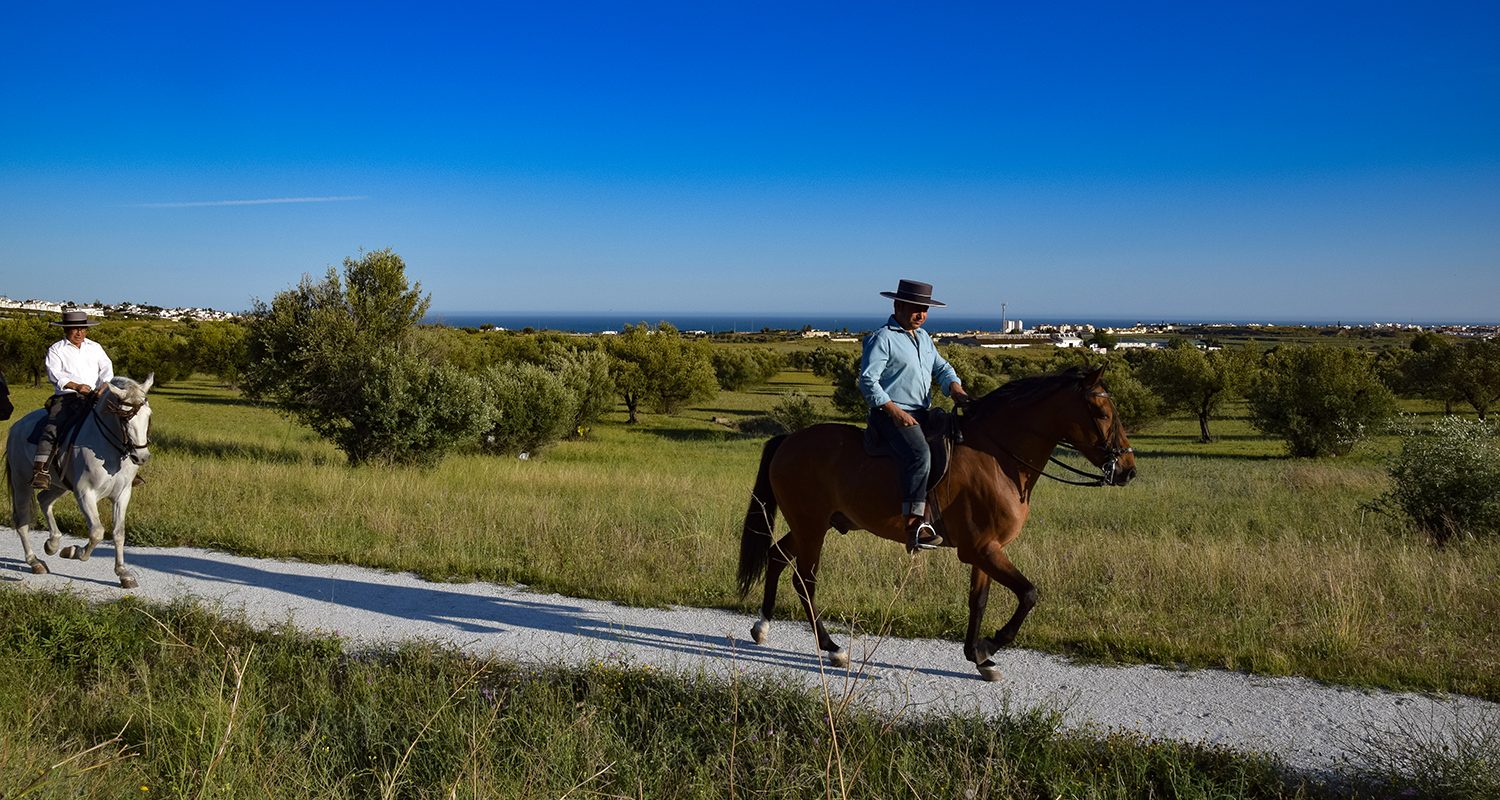 If you're a rider, one of the best ways to see a country is on horseback. And nowhere is this more the case than in Andalucia, where the relationship between the land and the horse is so profound.
Some of the best horse riding in Malaga province is available in and around Velez-Malaga with a variety of riding schools for many different types of equestrian activity to choose from. Whether you want an introductory lesson into riding or you just want to take in the stunning local scenery on horseback then you can find it with one of these schools.
Picadero de Cabrillas
Just 5 minutes from Velez but perfectly situated for hacks down the riverbed, through fruit orchards or along the beach. Picadero de Cabrillas has a dressage arena and offers high-quality horses which have been well schooled. Julia is an excellent instructress for all levels of rider and speaks English, Spanish and Dutch fluently. She also offers long hacks with lunch or tapas stops and beach rides. Classes start from 15€.
Address: Camino de la Ribera, off Camino Remanentes, (Viveros La Palma turn off). Contact Julia: 686 548 017
Lucera Equestrian & Psychological Therapies Center
This local association believes that interaction with animals, specifically horses, can be therapeutic and beneficial to all. Those with physical, psychological, social, occupational and emotional disabilities are encouraged to grow stronger and healthier through interaction with the animals.
Address: Head office (for bookings): 38 Calle Arroyo Honda, Velez-Malaga, Riding Centre: Calle Romero, Plot 45. 627 10 20 32. ctelucera.com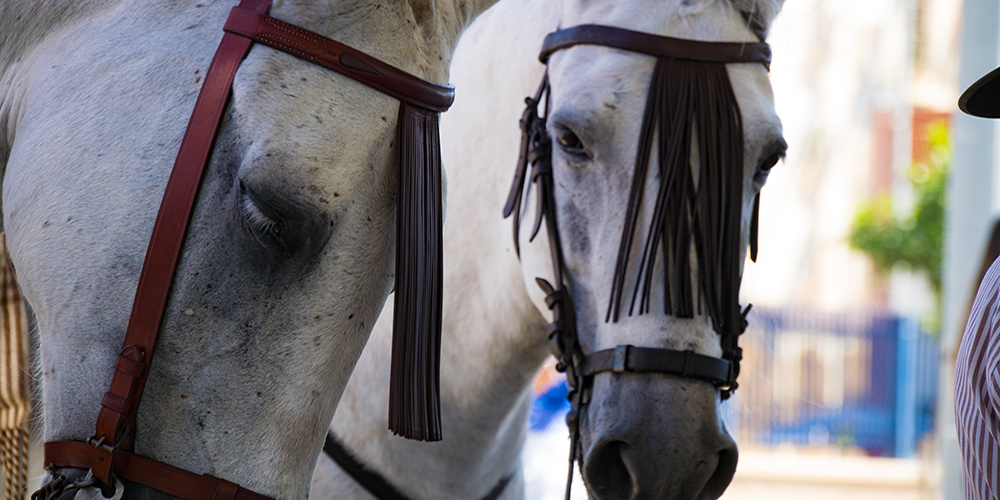 Sueños a Caballos
A standard riding school which caters for all levels of experience.
Address: Carretera A-356, km 43.5, El Trapiche. Tel: 669 70 77 66
Club Hipico Curro Lucena
Lessons and riding is available for all levels here. There's a dressage arena and livery available for stabling your own horse. Lessons are from 18.00hrs on Tues, Wed, Thurs and Fri the cost 15€ per hour. There are also lessons on Saturdays through-out the day. Children can begin classes at 7 years of age.
Address: Campiñuelas Bajas, Rio Seco. Tel: 609 58 59 00
Riding Clothes and Equipment
Albardoneria
Leather boots, bridles and saddles as well as chaps, saddle clothes and other accessories are sold in this shop in the centre of Velez-Malaga.
Address: Calle Canalejas, 22, 29700. Tel: 952 50 17 66