Getting to the Rio Chillar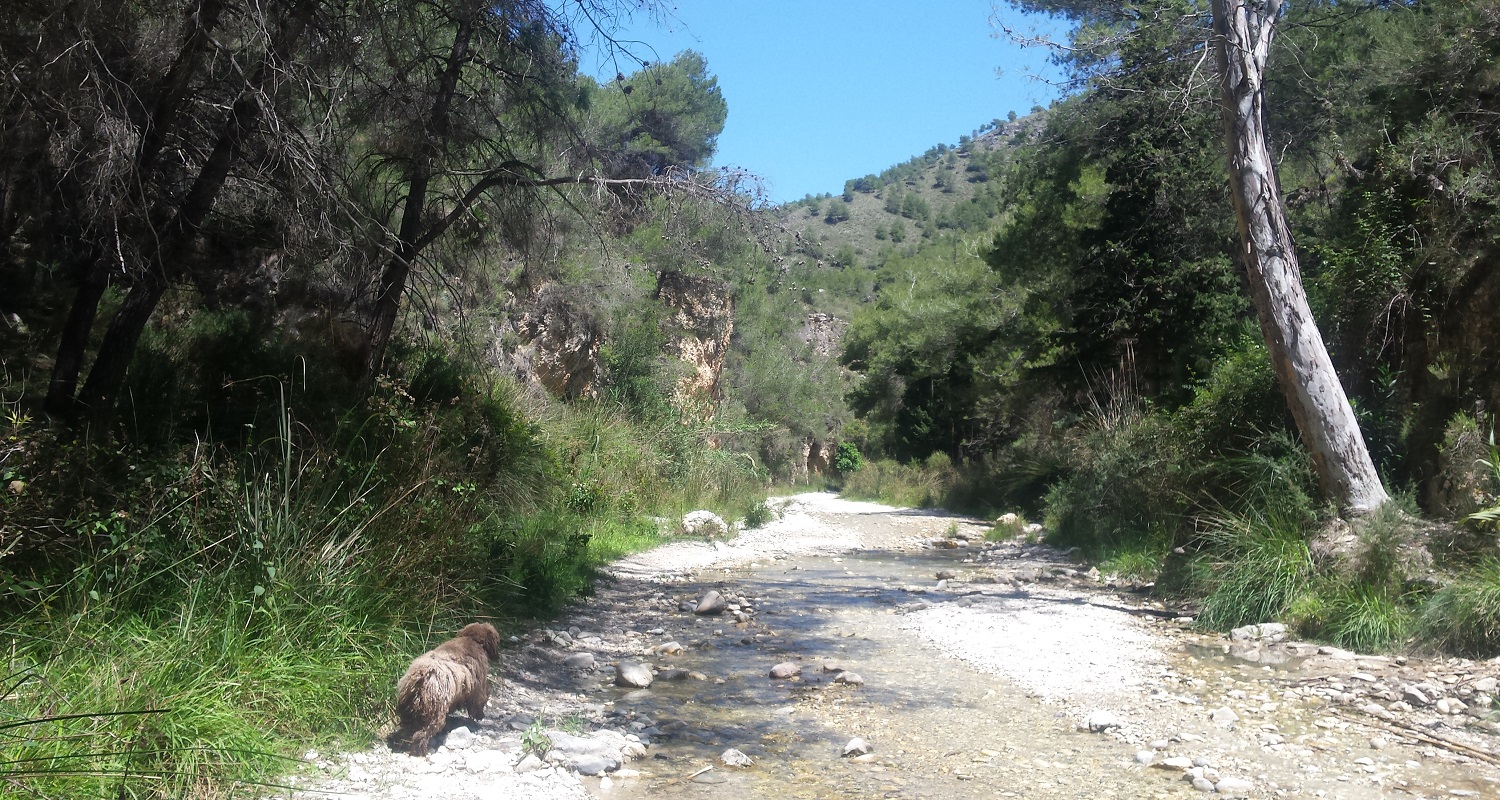 Overview
Level: Easy, but can be extended
Length: 6 hours, with stops
This walk leads you up the Rio Chillar and has plenty of shade and opportunities to cool off, especially if you walk this path in the summer months!
It's a very picturesque walk with cool water filtering down from the mountains in the distance.
Prepare to get your feet wet as much of the walk requires you to wade through shallow pools and slow running currents.
It's not a river proper for most of the year, rather a trickling spring, but make sure you do not attempt this walk if there has been recent rain, or rain forecast.
The Rio Chillar walk is not a circular route, so you can just turn back once you've walked far enough. If you do fancy doing the full walk you're rewarded with a series of pools at the end underneath a waterfall.
Getting There & Parking
From Velez-Malaga head south out of town and towards the coast, taking the A7 in the direction of Nerja/Motril/Almeria.
Stay on the A7 for 20KM and come off at exit 292 for the N340a to Nerja.
At the roundabout take the 1st exit onto Avenida Alcalde Antonio Villasclaras. You will go straight over at the next two roundabouts.
At the 3rd roundabout take the 4th exit onto Av. de Pescia/N340.
At the next two roundabouts take the 2

nd 

exit and continue on Avenida de Pescia.
At the 3rd roundabout take the 3rd

 

exit onto Calle Julio Romero, continue onto Avenida de la Constitucion, take a left onto Calle Cisne.
At the roundabout take the 1st exit onto Calle Mirto, go over the roundabout and take a sharp left soon after.
Continue up the track and pass under the motorway, the river should be on your left.
Keep driving up the track and there should be an old cement factory.
Park wherever you can here, although pay attention to 'no parking' signs that might be around.
The walk starts just past the cement factory and before the track bends to the left.
Our full guide to walking the Rio Chillar is coming soon. So watch this space…
In the meantime, check out our pick of things to do in Nerja.