Cultural Walking Tour of Velez-Malaga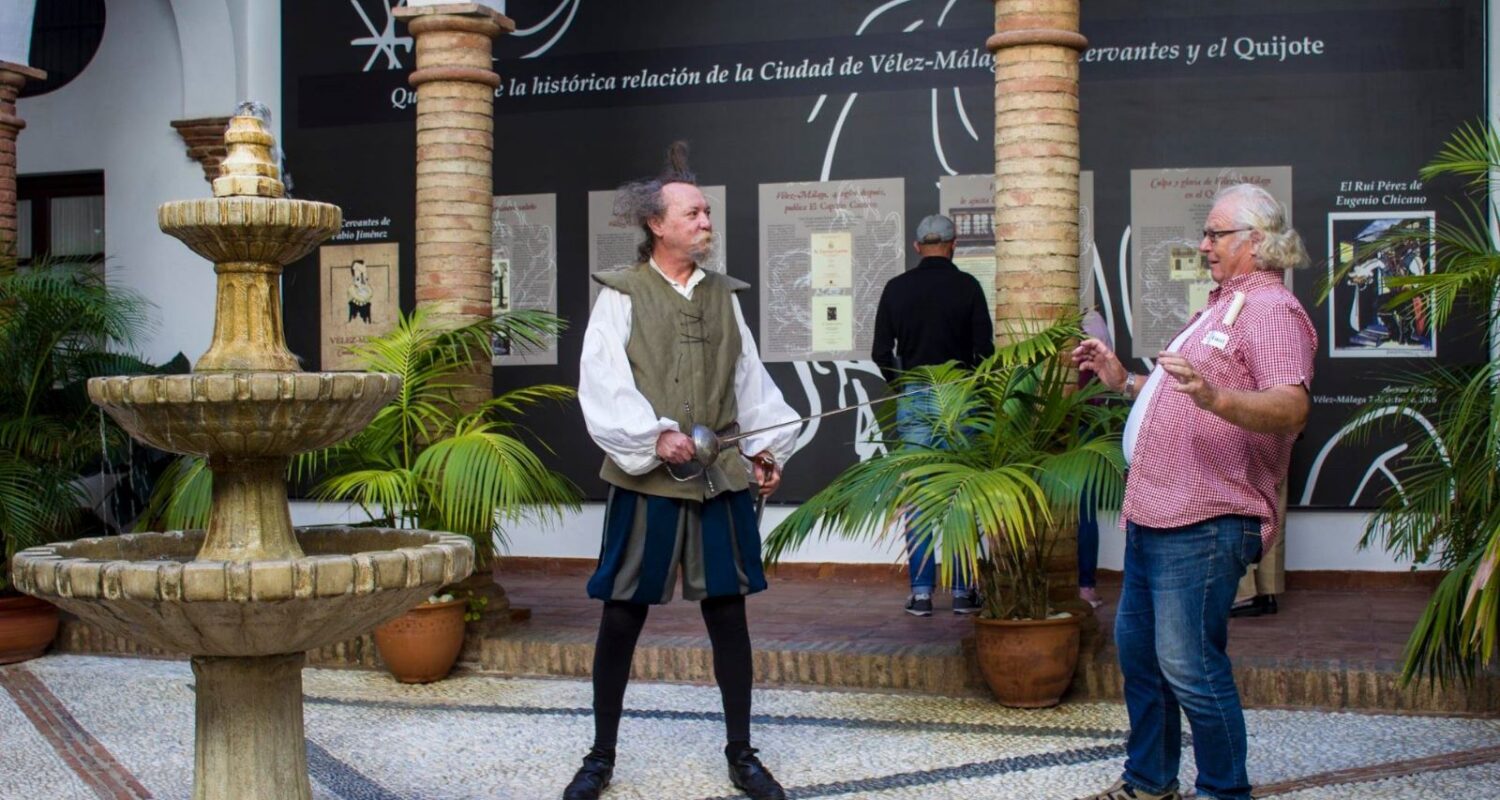 Want to travel deeper and learn not just about the history of Velez-Malaga but about Andalucian culture? Then put aside a couple of hours and take this tour on Friday!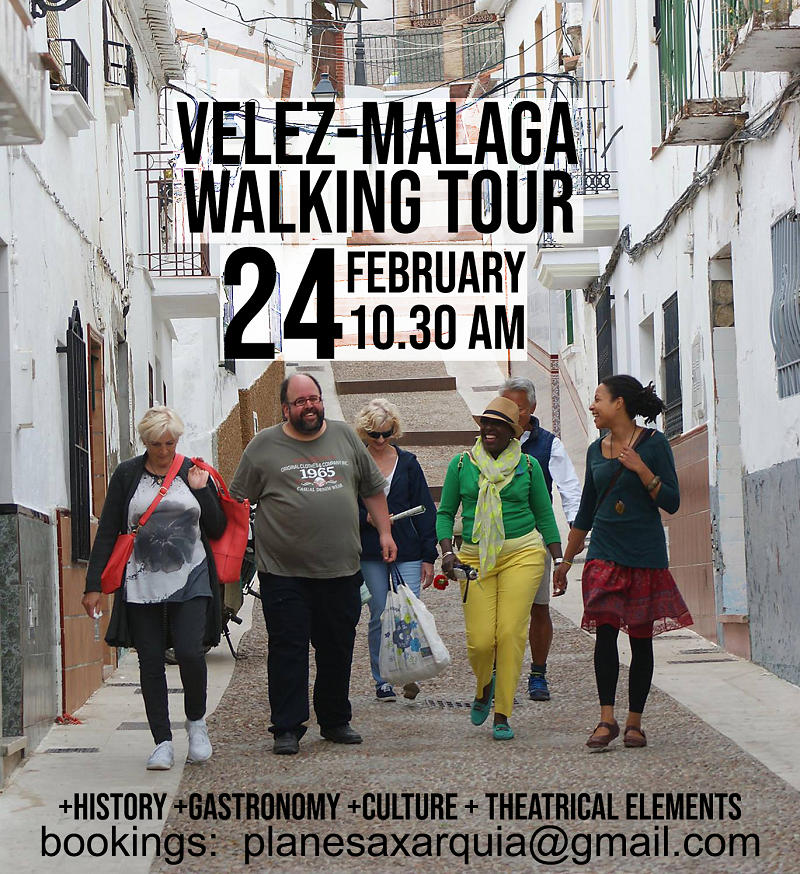 Next Tour: Friday 24th February 2023 at 10.30am
Meet at: Plaza de Las Carmelitas outside the Town Hall.
Cost: 15€
Duration: Approximately 2 hours
Future Tours: It's very adhoc unfortunately. Get in touch and we'll let you know.
To reserve: email: planesaxarquia@gmail.com, private message Axarquia Eat and Travel Facebook Page or get in touch with us below…
Starting from outside the Town Hall in Plaza de Las Carmelitas, this walking tour in English takes you to some of the major sites of Velez as well as layering on some local experiences too.
Why we love it: This isn't a tour where the guide talks at you for 2.5hours; it's fully immersive.
You meet local people, taste local delicacies and watch historical re-enactments; this is a beyond the guidebook tour.
What makes this tour different to others is the unique experiences it offers, insight into Velez-Malaga and the enthusiasm of Chesko and the guides.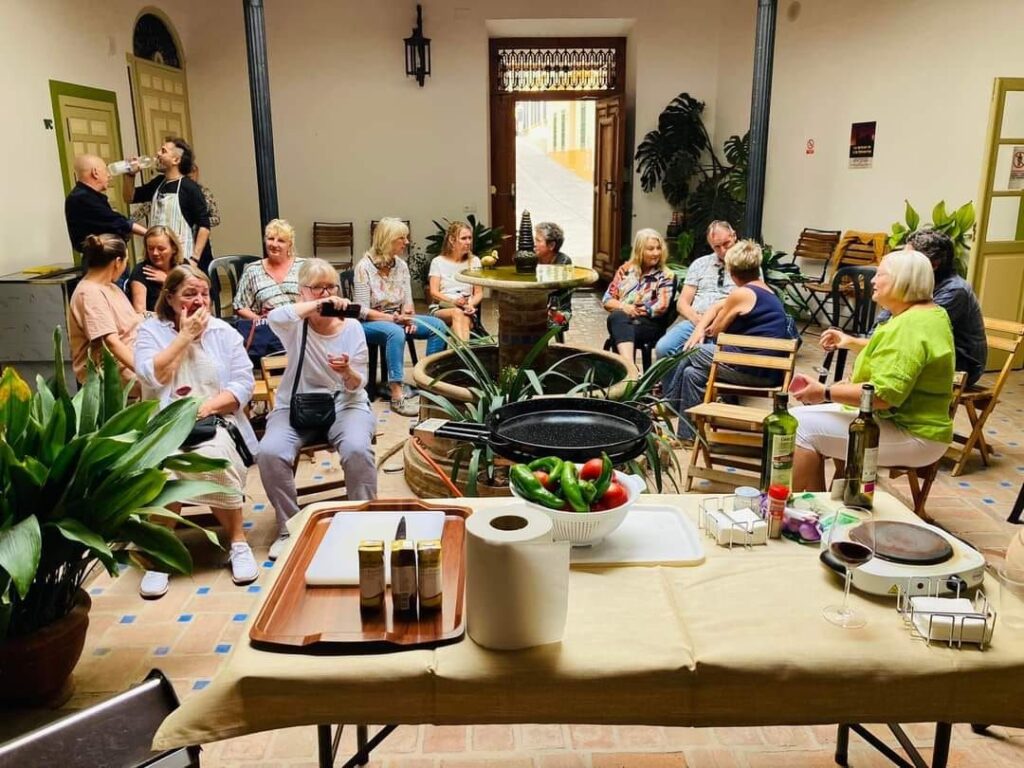 Why Go on a Tour of Velez-Malaga?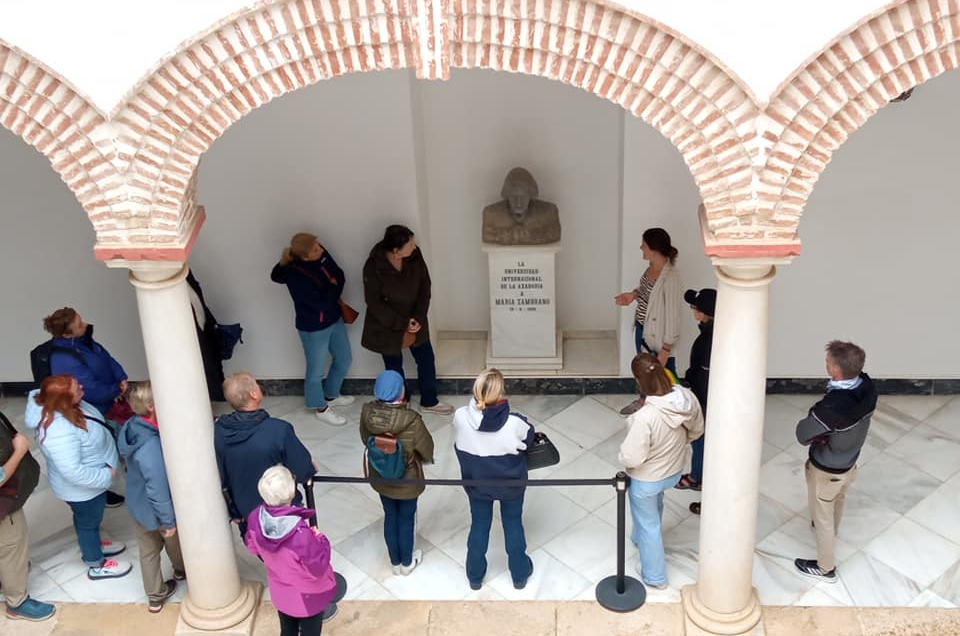 Velez is the capital of the Axarquia and has been an important strategic town for many centuries. History and tradition run deep in the town, and there are plenty of fascinating buildings and other curiosities throughout the old centre.
This is not the very lovely but a little touristy Nerja or Frigiliana; this is Andalucia as its authentic best.
Velez-Malaga is pretty impenetrable – even a bit baffling – when you visit for the first time. A guide initially is almost a must!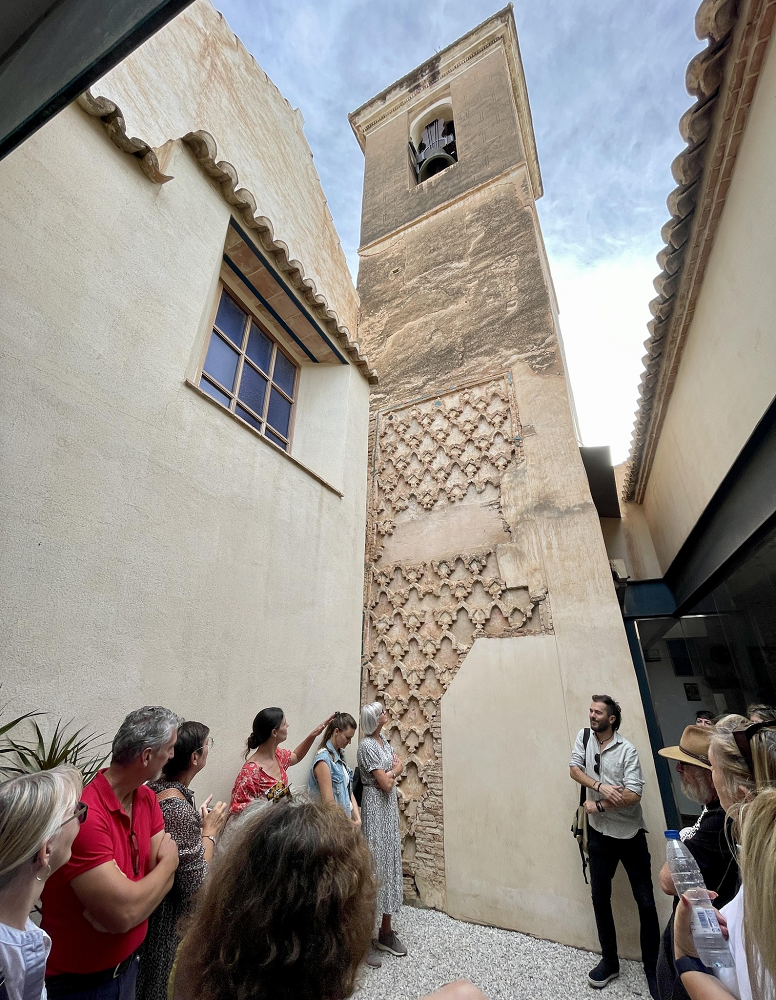 Sights include:
Palacio de Beniel: built in the early 1600s
Casa Cervantes: the novelist Miguel Cervantes stayed here
Arco Mihrab: 15th-century mosque doorway
Fortaleza: fort complex
MVVEL: Museum of Velez-Malaga in a beautiful building with central patio
City walls
El Posito
San Juan church with its 15th-century Mozarab roof
San Francisco church and minaret
The hermitage: painted inside by nationally acclaimed artist Evarristo Guerra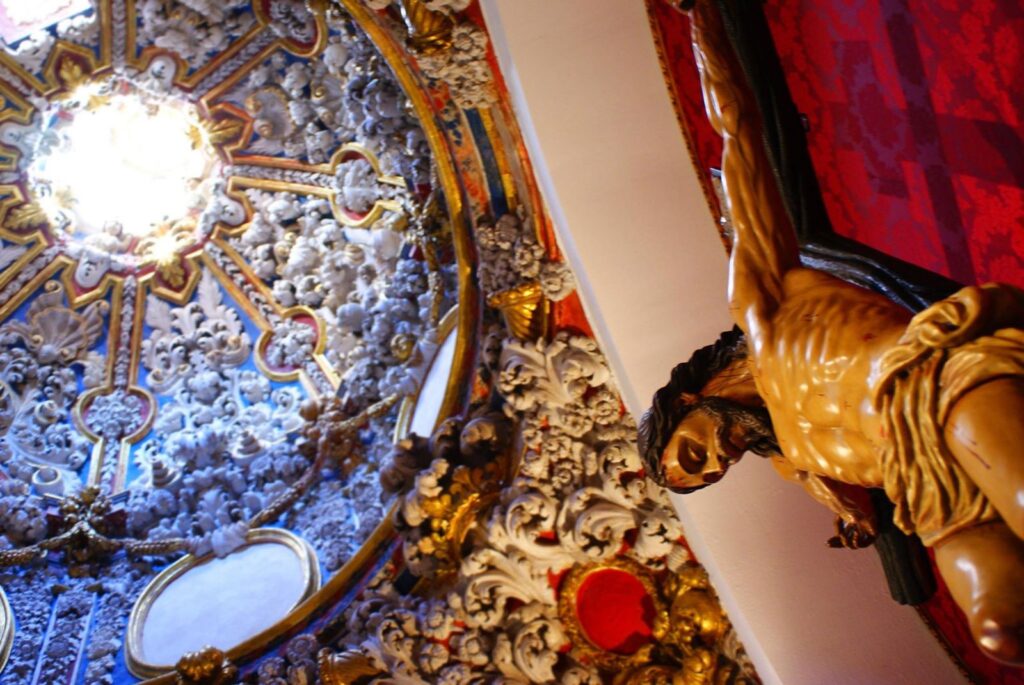 About Your Guides:
Axarquia Eat and Travel want to bring local culture from food, history, artisanal crafts and art to the visitors of the Axarquia. Their tours are always fun, surprising and thoroughly authentic.
Your guides: Chesko González (Veleño) and Helen Gabb (British translator and Velez resident)
Theatrical re-enactment: Eduardo Roberto Perez
Axarquia Eat and Travel Facebook Page
Parking
The nearest parking is in Parking El Carmen. This underground parking area is in a central location very close to Plaza de Las Carmelitas. Address: Calle Porteria del Carmen. Open: 07:00-23:30. (€1 for the first hour and €0.50 for a subsequent half hour.) Check out our parking page of Velez for more options.
Reserve your place. See you there!