Feria de San Miguel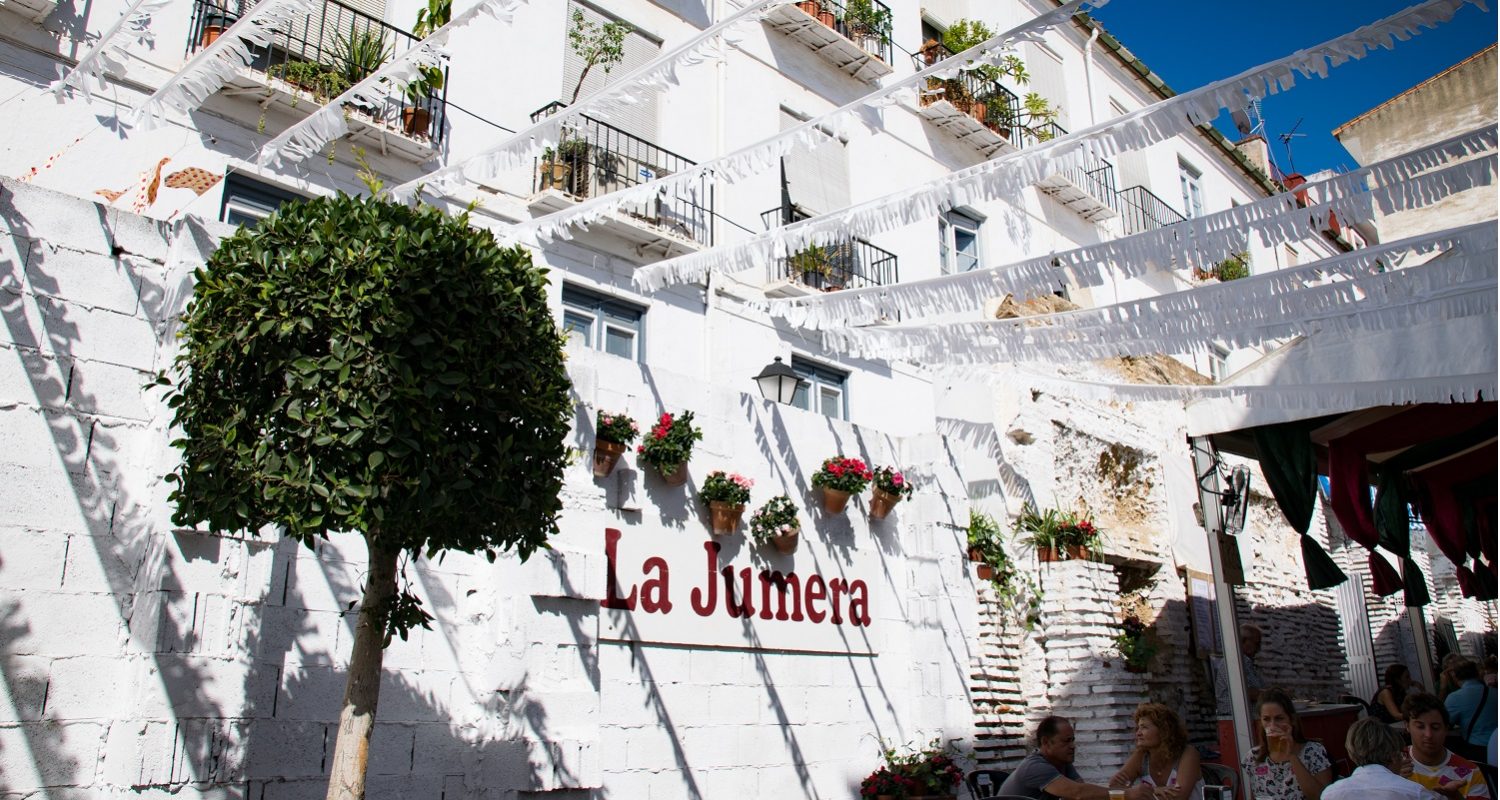 Andalucians take their ferias seriously, and Velez-Malaga is no different. It's one of the last of the Axarquia summer festivals to take place with just Torrox, Nerja and Benamocarra left to follow. It is celebrated on Saint Michael's day, and closest weekend of its namesake which falls on 29th September. The festival stretches on for four or five days with various celebrations held all over town.
Although San Miguel is not the patron saint of Velez-Malaga, it is still one of the most important festivals held in town, only bettered by Semana Santa (Easter week). The roots of the festival in Velez could be traced to a religious holiday celebrating the friars of the Convent of Santiago in late summer. It also coincides with the end of harvest, and in an area where so much depends on farming it is no surprise that the celebration is so important.
Transformation of the Fair
The oldest records held marking the feria date back to 1894 and consist of religious functions, bullfights, fireworks and distributing bread out to the poor. The feria allowed traders to drum up extra business and went on long into the night, bringing the neighbouring communities of Velez-Malaga together to celebrate.
Nowadays the feria still has religious roots, and many of the event's stalls and bars are set up by the Brotherhoods of Velez-Malaga. All money raised by these stalls is ploughed back into the community one way or the other, whether into maintenance, charity work or as a fund for the Semana Santa celebrations.
The celebrations begin with an opening speech given by a popular Veleño often in Plaza de las Carmelitas. The feria is split into day and night with the day's festivities held in the centre of the old town, and the evenings moved down to Prada del Rey which is just north of El Ingenio Shopping Centre.

Main Streets of Daytime Celebration
Plaza de las Carmelitas, where there is often an orchestra
Calle Canalejas, with lots of stalls to eat or drink
Pasaje Montera, also popular for eating and drinking
Plaza del Carmen, hosting concerts by local groups
Paseo Andalucia, a slightly quieter area with performances by dance groups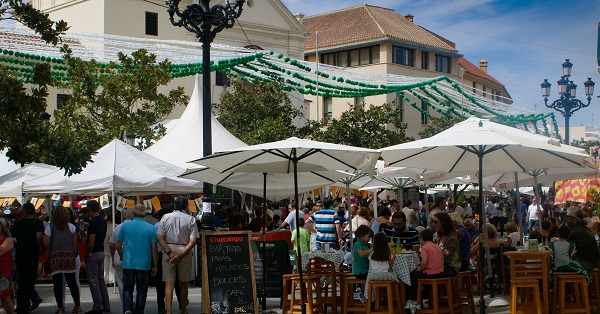 What to Expect from the Daytime Feria
Velez buzzes with atmosphere on the build up to, and during feria. The streets are flooded with people and temporary bars are set up to make sure everyone is fed and watered. Live music is held in plazas; with a large set up in Plaza del Carmen and Plaza de las Carmelitas.
As well as the larger plazas, restaurants and bars opening their doors there is also the opportunity to see into buildings otherwise closed off. Convento de las Claras is a great example of this. In recent years it's played host to live Flamenco in its beautiful inner courtyard.
Make sure you get a programme of events (we will make sure to post one here on Mi Velez-Malaga) so you don't miss anything.

What Goes On at the Night Time Feria
The night time entertainment continues at Prado del Rey just north of the shopping centre, El Ingenio, in between Velez-Malaga and Torre del Mar. Free buses are often laid on to shuttle visitors between the two. It's good fun, drawing in a young crowd with lots of bright lights and big rides, quite different to the daytime festivities.
The large dusty car park undergoes a transformation in the weeks leading up to feria with a series of huge tents and fairground rides going up to accommodate everyone. As well as the rides there are concerts and gigs from Spanish musicians, food and drink stands and children's entertainment.
The King and Queen of feria are also announced to large crowds at the evening's festivities. You will need tickets for the more popular events such as concerts held in the main tent which can often be obtained at the town hall on Plaza de las Carmelitas.