Velez-Malaga Guitar Festival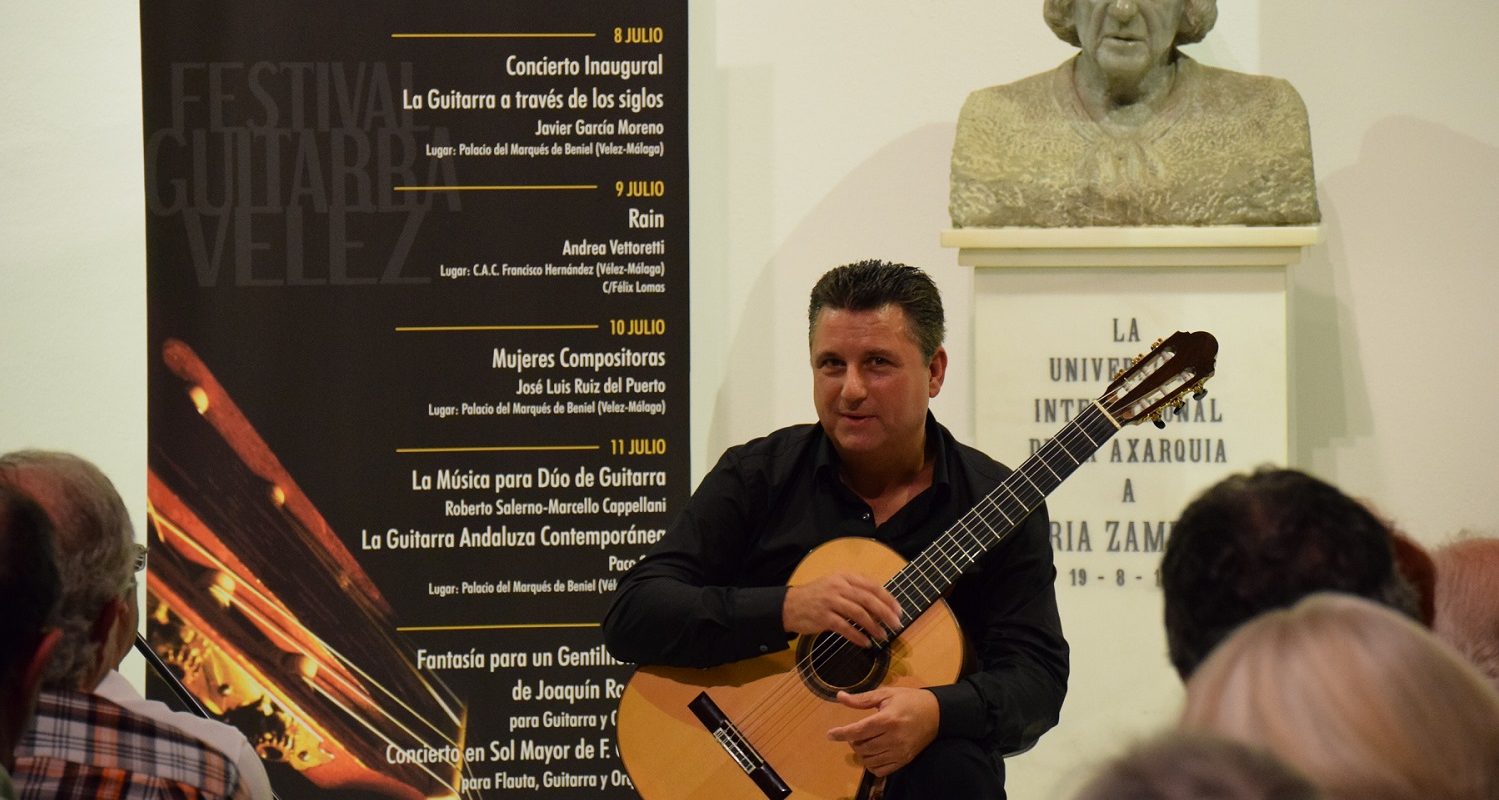 Every year for an entire week in July, both Spanish and international guitarists descend on Velez-Malaga to test their string plucking skills during the town's classical guitar festival.
For 2019, the festival runs from 2nd – 6th July.
Experience Wonderful Music Throughout Velez
The official concerts take place in the Palacio de Beniel (mainly) and the Teatro del Carmen (on the last night), although in true Andalucian style Velez takes this event as an opportunity to have concerts throughout the town.
Throughout the week at 21.30hrs you can catch some incredibly talented musicians plying their trade for free – a perfect accompaniment to some mid-summer, late night cervezas and tapas at the nearby Mercado de San Francisco.
The 2019 Guitar Festival
Tuesday 2nd July, Palacio de Beniel at 21.30hrs: Recital of "Emociones" by Rafael Aguirre Miñarro.
Wednesday 3rd July, Palacio de Beniel at 21.30hrs: "La Música Popular" by Carles Pons; "La Música Española" by Tom Kerstens.
Thursday 4th July, Palacio de Beniel at 21.30hrs: "Las Luces de Dos Mundos" by Laura Verdugo del Rey; "Cantigas" by Augustin Wiedemann.
Friday 5th July, Palacio de Beniel at 21.30hrs: "La Música para Cuarteto de Guitarras" and "Cuarteto Concordis".
Saturday 6th July, Teatro del Carmen at 21.30hrs: Works of J.F. Handel and A. Marcello from the Symphonic Orchestra of the Province of Malaga directed by Arturo Diez Boscovich. Solo guitarist: Ahmet Kanneci.

Thinking of coming into Velez for the guitar festival? Make a night of it at one of our pick of the town's best places to eat.