Noches en Blanco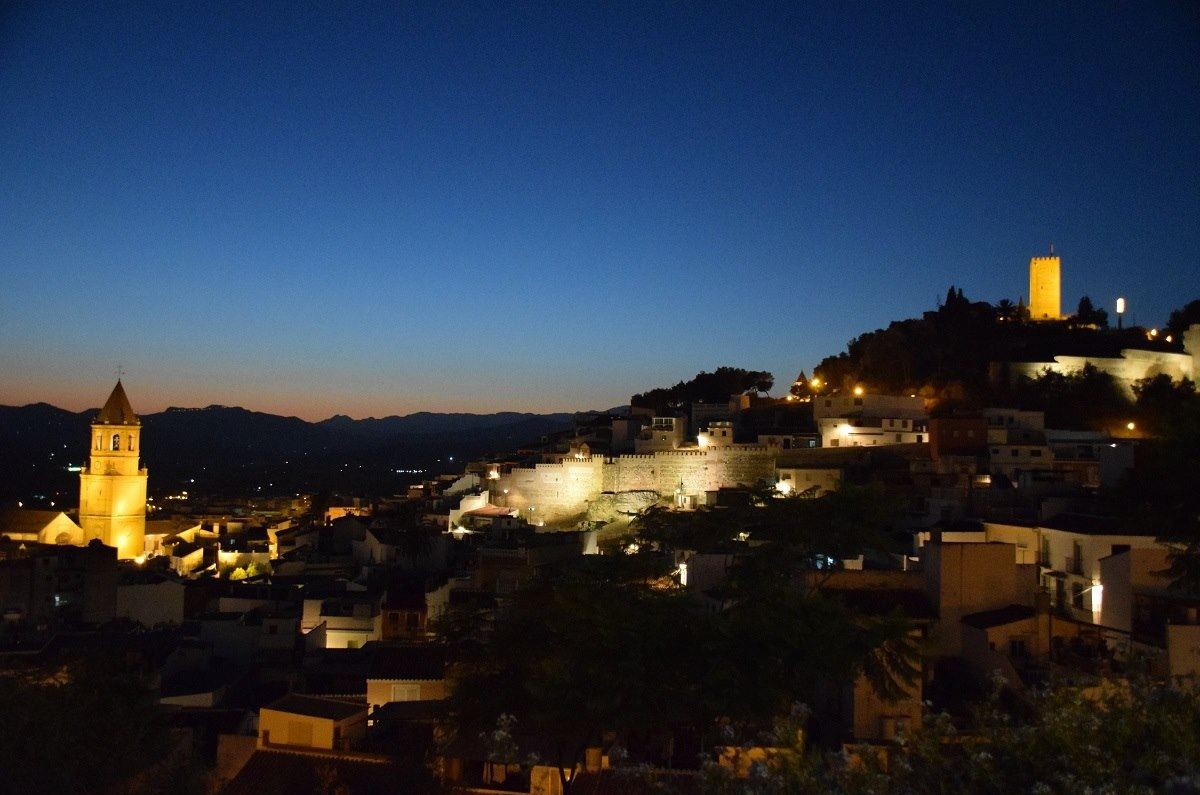 Velez's big summer culture weekend is just one night in 2022 but nonetheless you won't want to miss out. Late night museum openings, dance, workshops, beer by the barrel-load and live music in the shadow of the old walls are just a small taste of what to expect.
With an authentic street-fiesta buzz spreading throughout the town, it's all set to be an unforgettable – and very late night.
Where is it? The historic centre of Velez in various squares, historic buildings and streets.
When is it? The Noches en Blanco will start at 21.00hrs on Friday 19th August, and in typically Andaluz style, will slowly wind down in the early hours of the morning.
Why should you go? It's one of the biggest evenings of what's been a culture-packed summer in Velez. What else do we need to say?
How much is it? All events are completely free.
More Information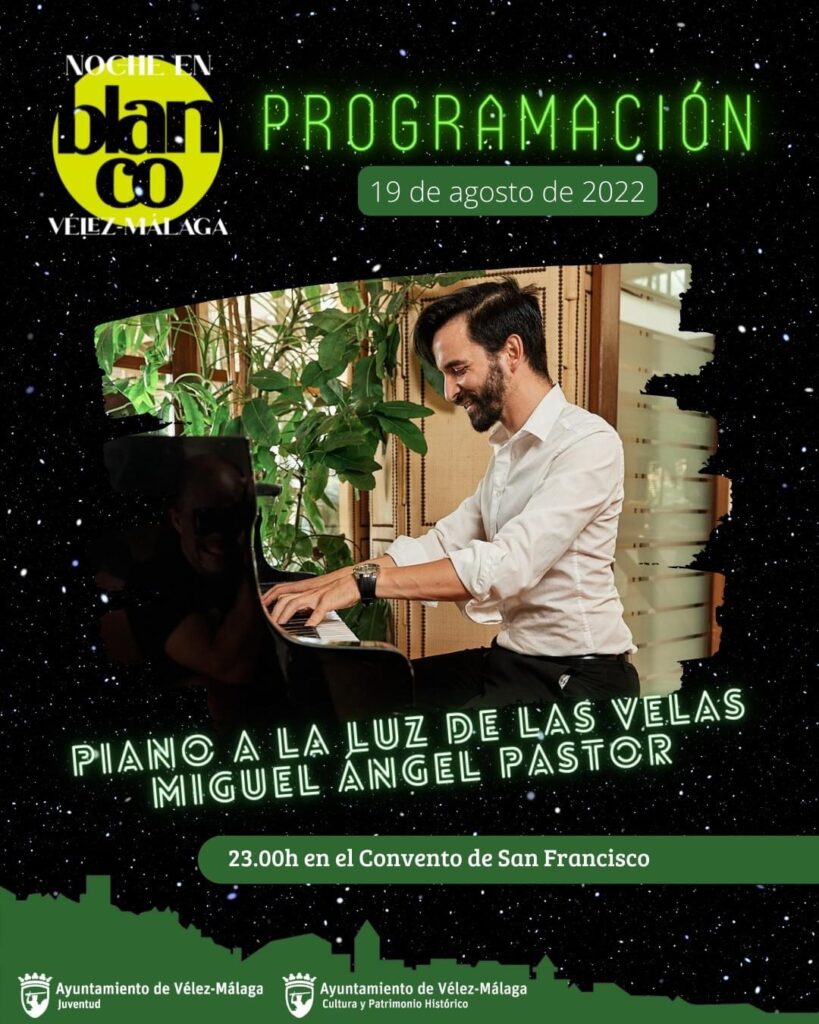 There's A LOT going on over the night so we've pulled together a few highlights.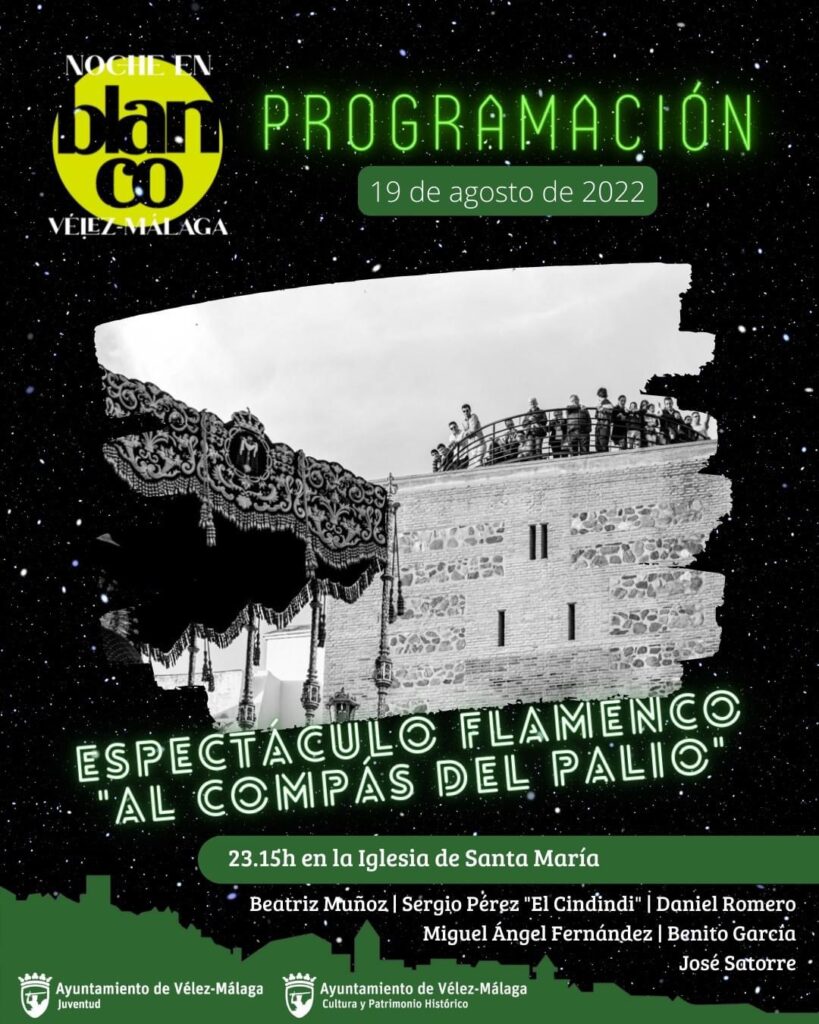 Late night museum and gallery openings (until 00.00hrs)
Son del Puerto in concert at 00.30hrs at Plaza del Carmen
Flamenco at Palacio Beniel at 23.30hrs
Moroccan food in the Mercado San Francisco
Esparto demos in Mercado de San Francisco.
Rock history concert at the Cerro de San Cristobal at 21.30hrs
Candle light piano concert en the Convento de San Fransisco at 23.00hrs
Theatre depicting the history of Velez at the Fort (21.00hrs and 22.00hrs) – reservations at El Posito
Carnaval parade down Calle Salvador Rueda 23.15hrs
Puppet show for the kids 22.15hrs in MVVEL
Guided visit of the Ermita de la Virgen de los Remedios with the artist who painted the frescos inside – Evaristo Guerra (20.30 and 00.00hrs)
In previous years there are guided visits to the Fortaleza, Casa Cervantes, the historic walls, the Palacio de Beniel, the CAC and the tower of San Juan church (make sure you're up there to watch the sunset over the Axarquia)
Thinking of coming to Velez for the Noches en Blanco? You can see the full schedule (in Spanish) below: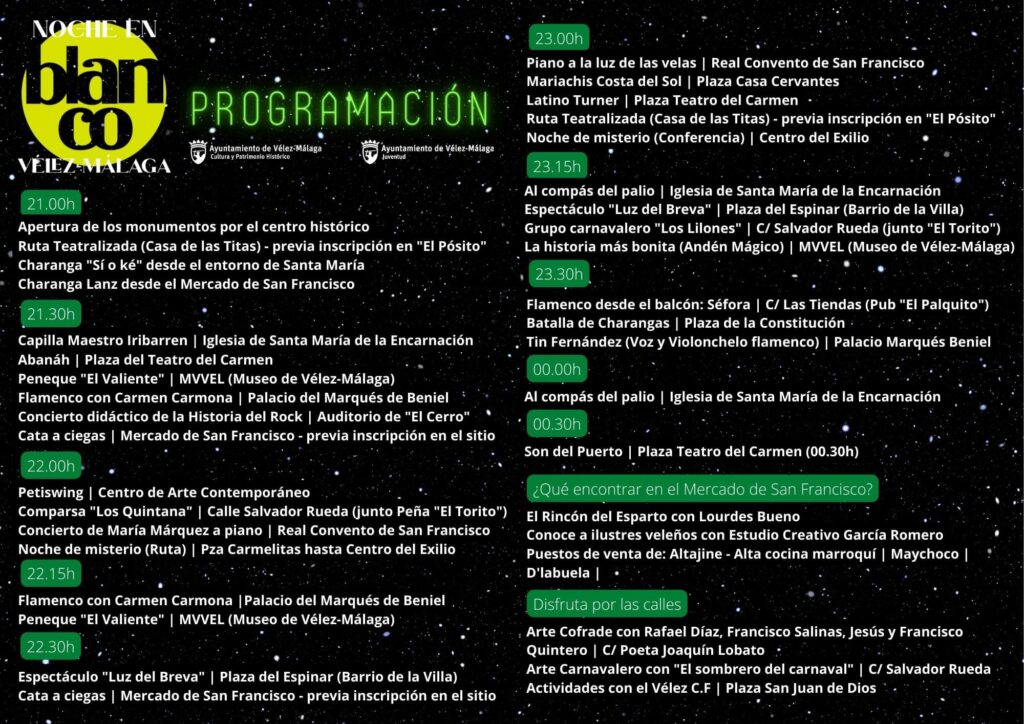 Parking: Easiest parking but a 10 minute walk into the historic centre is at Velez-Malaga's bus station. Enter the historic centre from Calle Salvador Rueda, the MVVEL is at the end of this road.
If you arrive early, there might be parking around the Cerro de San Cristobal and Plaza La Gloria and Parking El Carmen. This is the most convenient spot for all the activities.