Noche en Vela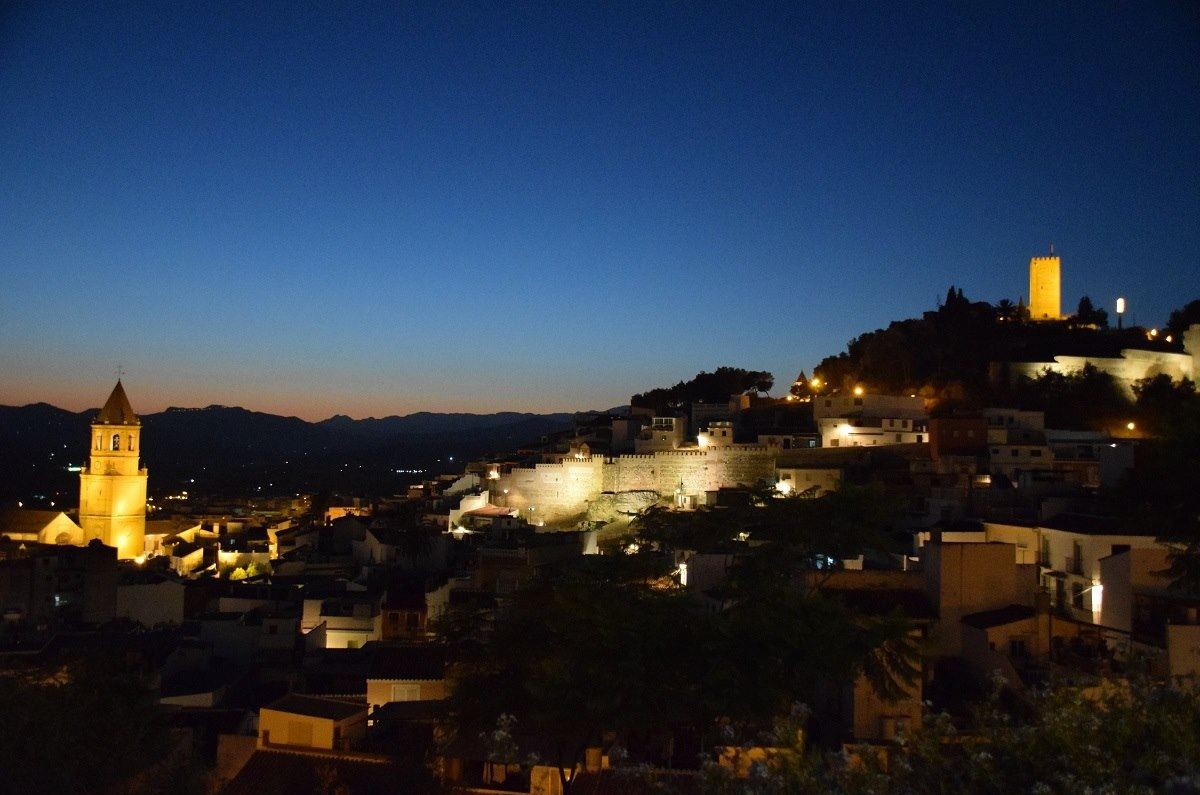 Velez's big summer culture weekend runs for just one night in 2023, but nonetheless you won't want to miss out. Late-night museum openings, dance, workshops, beer by the barrel-load and live music in the shadow of the old walls are just a small taste of what to expect.
With an authentic street-fiesta buzz spreading throughout the town, it's all set to be an unforgettable – and very late night.
Where is it? The centre of Velez in various squares, historic buildings and streets.
When is it? The Noche en Vela will start at 20.00hrs on Friday 25th August 2023, and in typically Andaluz style, will slowly wind down in the early hours of the morning.
Why should you go? It's one of the biggest evenings of what, with the Acompasao and Juan Breva festivals, has been a culture-packed summer in Velez. What else do we need to say?
How much is it? All events are completely free.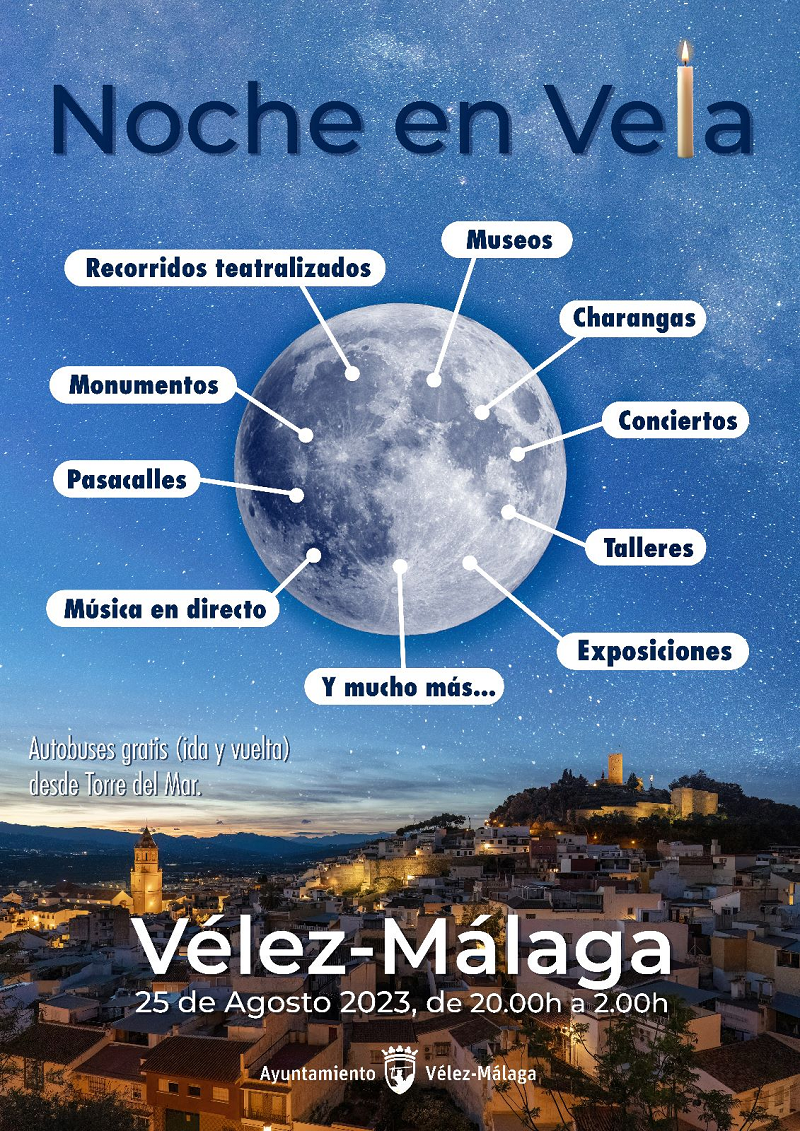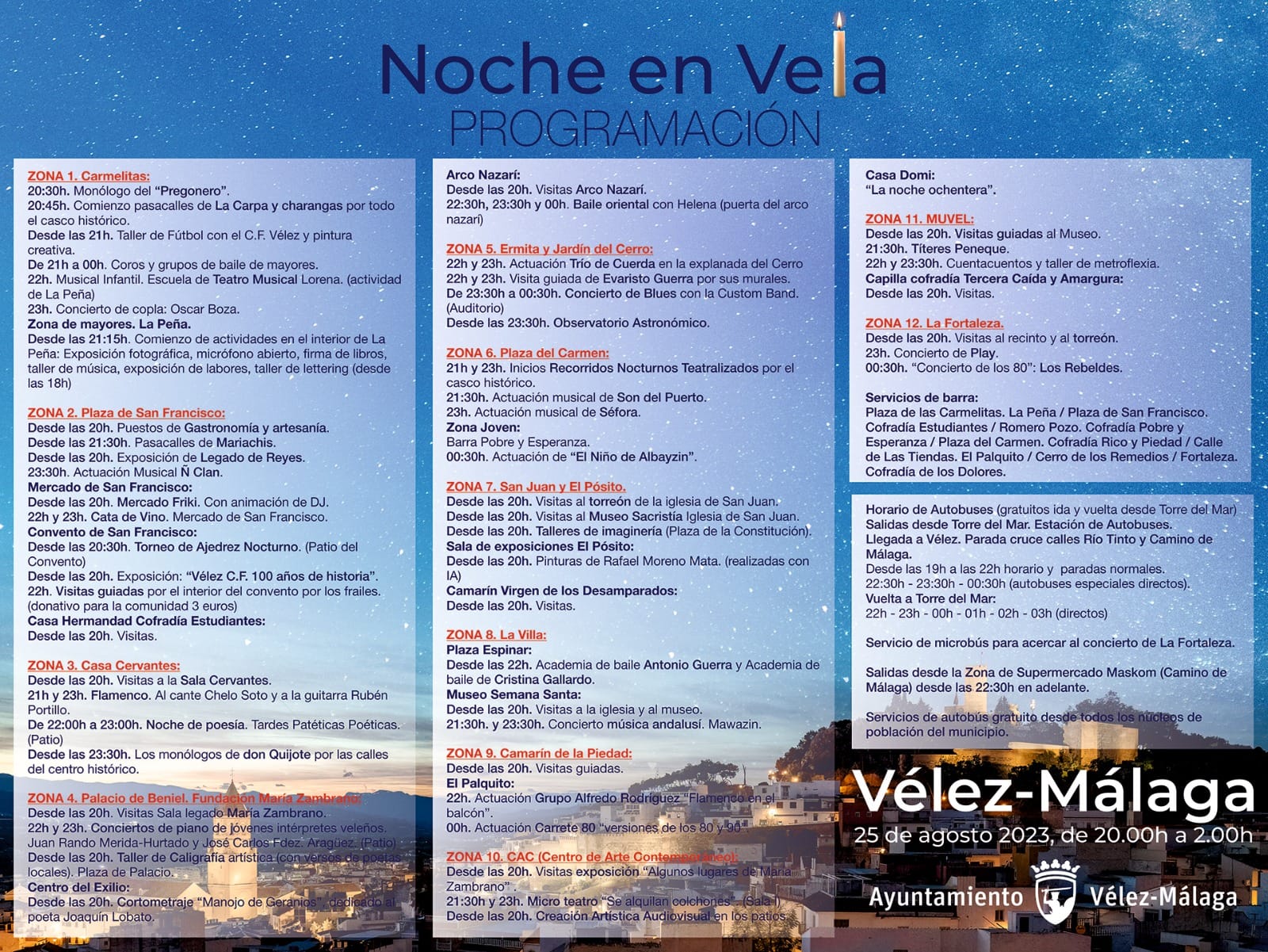 Buses: Free buses to Velez are being laid on from Torre del Mar bus station from 1900. Return buses run every hour from 2200 to 0300.
Parking: The easiest parking – albeit a 10-minute walk into the historic centre – is at Velez-Malaga's bus station. Enter the historic centre from Calle Salvador Rueda, the MVVEL is at the end of this road.
If you arrive early, there might be parking around the Cerro de San Cristobal and Plaza La Gloria and Parking El Carmen. This is the most convenient spot for all the activities.