November Flamenco in Velez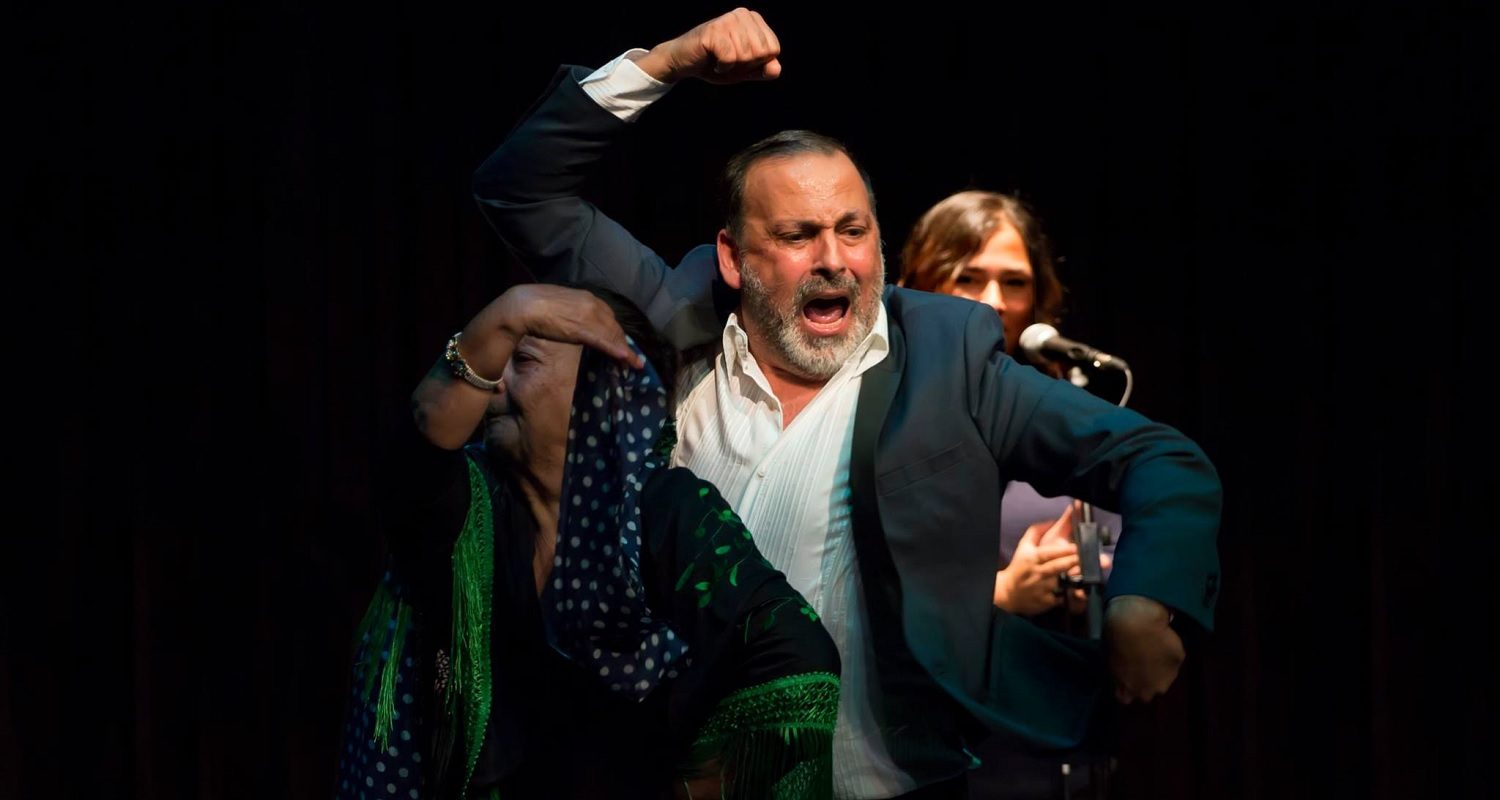 November's Flamenco programme in Velez-Malaga is drawing to a close – after another month of amazing song, dance and guitar. Hot on the heels of spectacular performances from El Chato de Velez and Calle Los Negros, Flamenco Abierto are ending the year with a performance from some of the finest flamenco dancers in the whole of Spain – Los Hermanos Navarros.
What is it? Intimate, authentic flamenco: no touristy shows or 'espectáculos', this is as real and high-quality as it gets.
Where is it? Peña Flamenca Niño de Vélez (Calle Tejeda, 10, Velez-Malaga).
Why should you go? One of the special things about Flamenco Abierto is that every week they put on a different type of flamenco act, so the full history and variety of the art form is on show. As a result, they're attracting the best in grass-roots flamenco – with artists who really live it and love it turning out every week.
How much is it? 15€
When is it? Every Friday in November at 22.00hrs; doors open at 21.00hrs. The next – and final – performance this month is this Friday.
Coming Up – Friday 24th November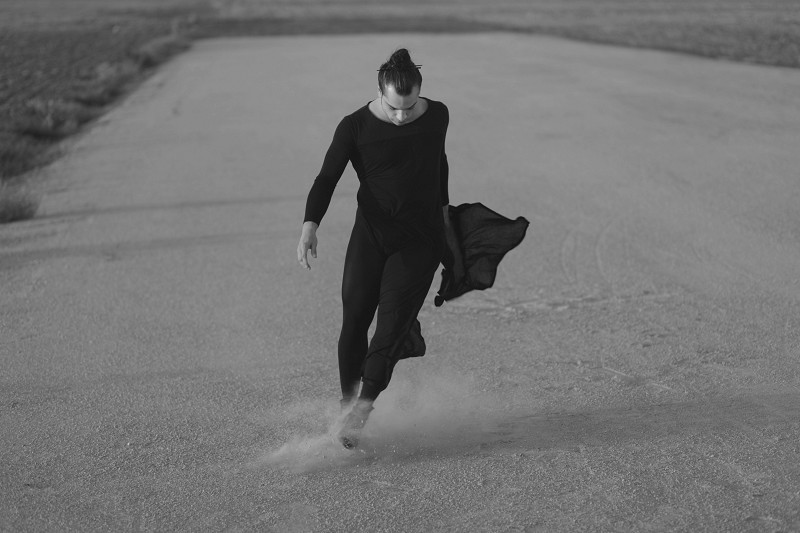 They say in Spain that art is carried in the blood and this is certainly the case with siblings Moisés, Fátima and Amara Navarro. Their father, Francisco Navarro 'El Charro' was one of the most prevalent dancers in post-Civil War Spain, and his children have been critically acclaimed for many years now.
Like the sound of this week's flamenco in Velez? To book tickets in advance, call 639 963 848 (Spanish) or 651 332 750 (English/French).
Earlier in the Month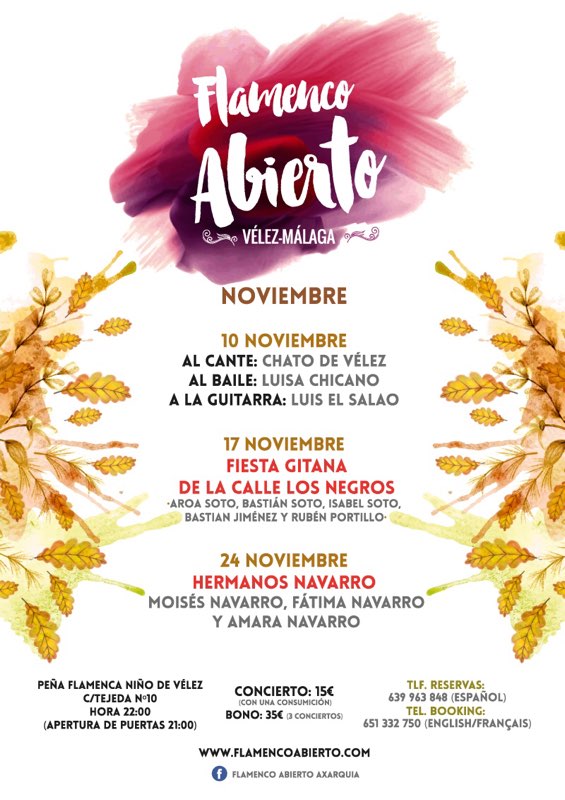 Friday 10th November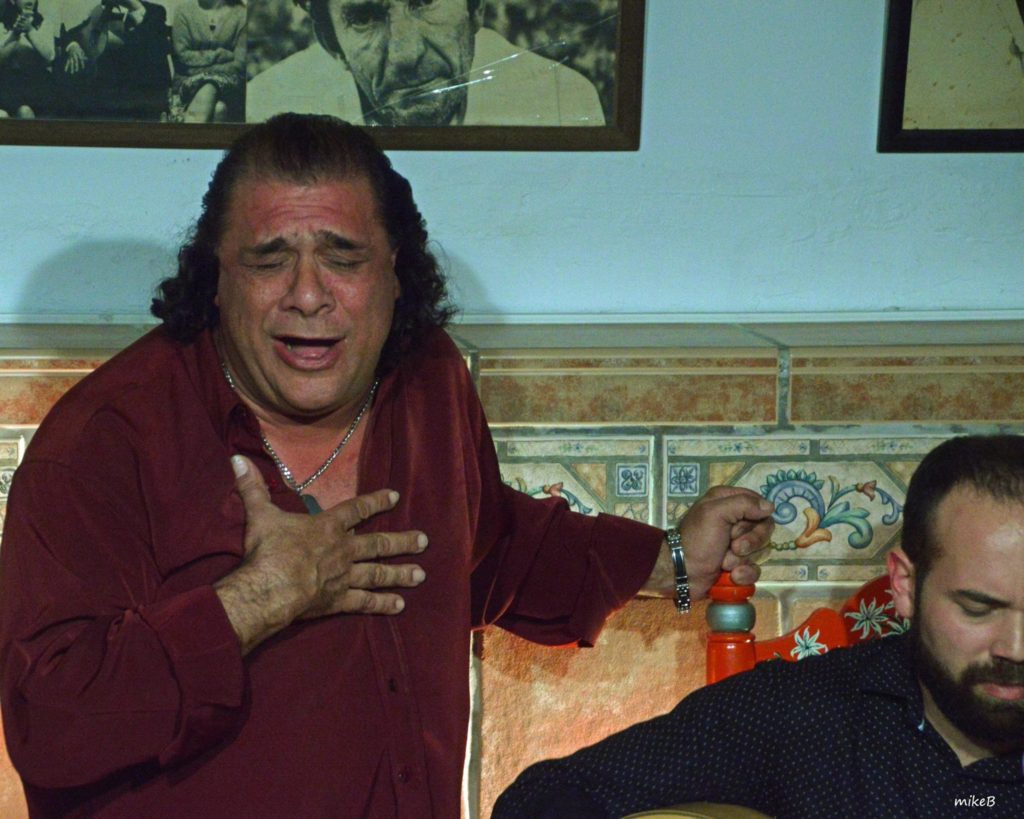 First up, is one of the town's – and the province's, for that matter – most renowned singers, Antonio Fernández Torres, more commonly known as El Chato de Vélez. A regular figure on the Malaga flamenco scene, it's been some time since he's taken centre stage in his hometown and local aficionados are already starting to talk excitedly about his performance.
He'll be accompanied by the equally high-class dancing of Luisa Chicano and the guitar of Luis El Salao.
Friday 17th November
This group are from what was, historically, the city of Malaga's main gypsy barrio – which is, naturally, well known for its flamenco. This will be a lively night with an incredible male dancer, a rising star female singer, Aroa Soto, her father – plus grandmother – and Flamenco Abierto founder Ruben Portillo on guitar.
Not based in Velez? Find out about how to get here and some of the best places to eat and drink before the performances get started.