April Tapas Route – Velez-Malaga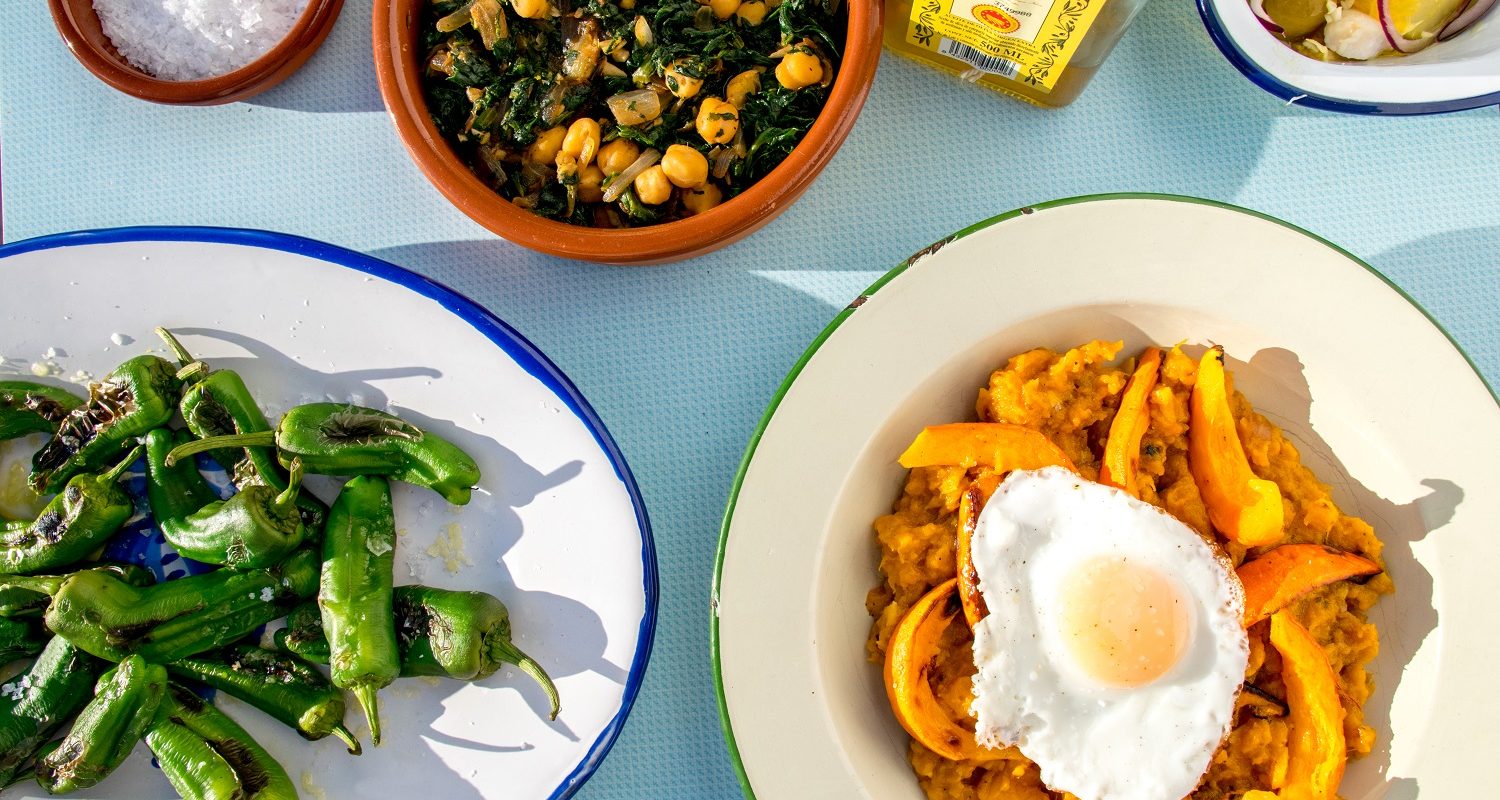 Velez-Malaga's April Tapas Route kicks off this week. Running from Friday 13th April to Sunday 29th April, as usual each participating establishment will be preparing a showcase dish and competing for the prize of best tapa for 2018. Visitors get to sample a set tapa with a wine or beer for 2.50€.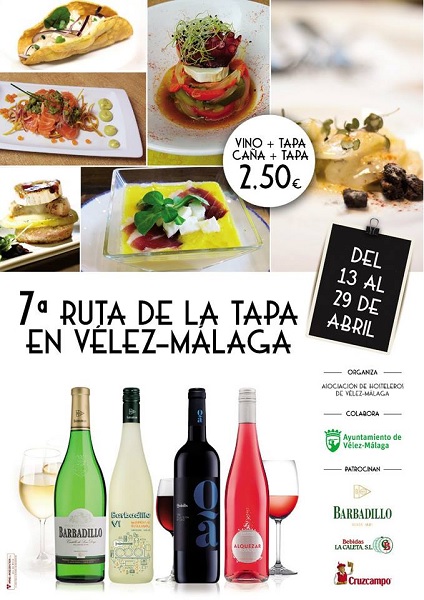 If you visit ten places and get a stamp for each you can enter into a prize draw to win a night in the gorgeous Sanlucar de Barrameda in Cadiz province for 2 people including evening meal, 150€ for travel and a tour of the famous Barbadillo Bodegas (see passport for more details).
So, pick up your tapas passport from participating bars or the tourism office (Ayuntamiento de Velez-Malaga, Oficina de Turismo, Plaza de las Carmelitas) and get eating.
Who's Participating This Year?
This year 22 bars, cafes and restaurants across Velez will be taking part. They include: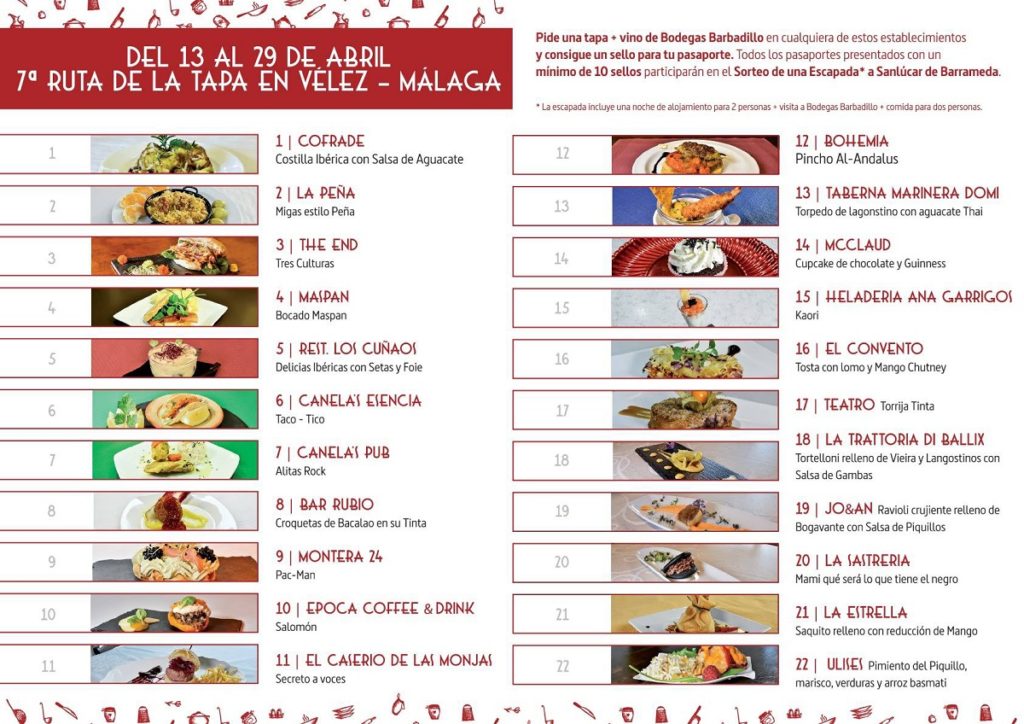 For an interactive map of where all the participating restaurants and bars are, see below:
Opening Times
As far as we're aware the opening times of the participating bars, restaurants and coffee shops will continue as normal. For restaurants that is 14.00-16.00hrs and 20.00-23.00hrs. El Convento serves food all day.
Parking & Where To Start
If you park near the bus station at the parking off Calle Paralela de la Estacion or around Maria Zambrano Park then start your tour from the bottom restaurant of our map with Canela Esencia and work up. (More information on parking in Velez.) If you park at the top of Velez (around Palacio de Beniel, Parking del Carmen or Calle Arroyo la Molineta) then start at the top of our map with Asador La Sastreria and work down.
Like the sound of Velez-Malaga's April Ruta de Tapas? Tie it in with some great flamenco. Find out more.