What's On in August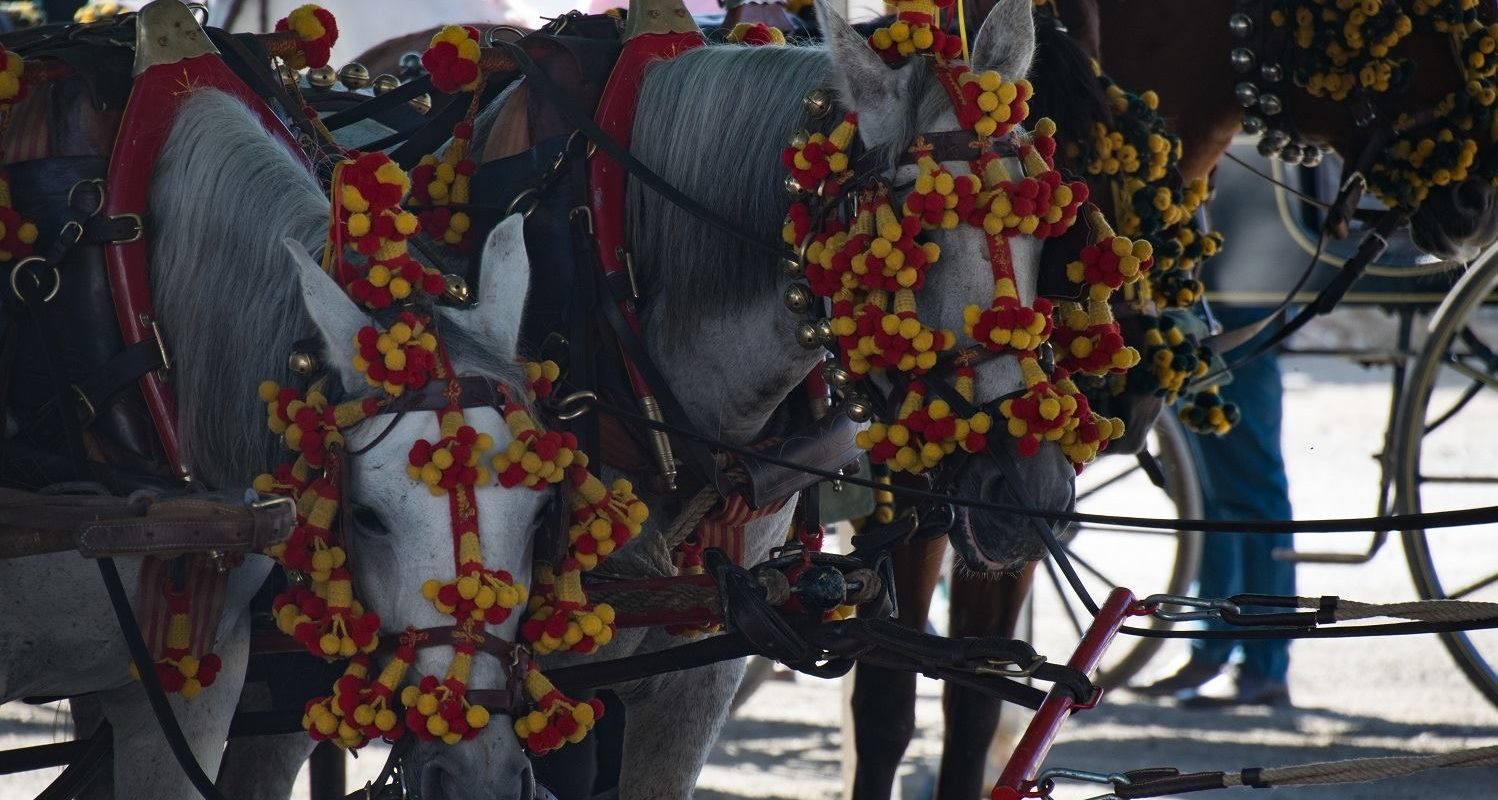 August is here and the temperatures are soaring. And it's not just the weather that's hot – from flamenco to ferias and fabulous festivals, Velez-Malaga and the surrounding towns and villages of the Axarquia are absolutely overflowing with events. We've picked out a few of the best in our guide to what's on in August…
4th August – Jazz Nights at Hotel La Viñuela
What: This New Orleans-style jazz night from The Coastline Dixielanders is the latest instalment of the hotel's popular Friday night jazz and flamenco events.
Where: Hotel La Viñuela (Carretera Velez-Malaga-Alhama)
When: From 20.00hrs
How much: Free (with your meal)
More information: Bbouhotels.com
4th – 6th August – High Feria Season
What: The ferias of Chilches, Macharaviaya, Benagalbon, Alcaucin, Algarrobo, Sedella, Canillas de Albaida and Benamargosa (phew!) all take place over this weekend. Expect music, dancing and long, raucous nights of eating and drinking.
9th August – Fiesta del Agua in Chilches
What: A family fun party with huge water slides, foam and all things fun with water.
Where: Plaza del Pueblo in Chilches
What time: From 17.00hrs to 20.00hrs
11th August – Open-air Flamenco Concerts in Velez-Malaga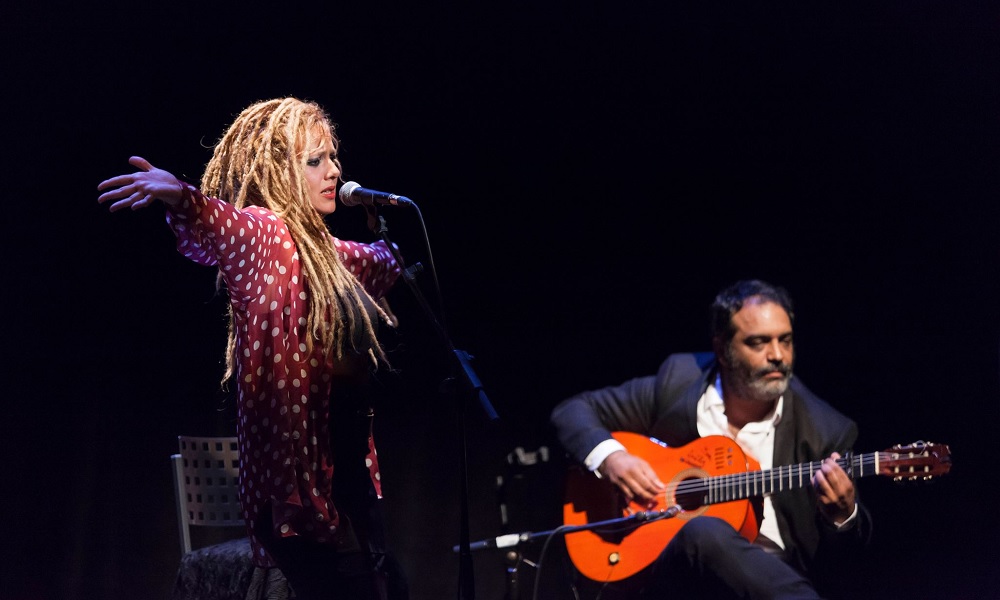 What: Naike Ponce and guitarist Paquete come to the open-air theatre on the hill for the second instalment of August's Flamenco Fusion cycle.
Where: The open-air theatre on the Cerro de San Cristobal in Velez (Google Map).
When: 22.30hrs (After the turnout at the first event, and with doors opening from 21.00hrs, it's worth turning up early to grab a seat and watch the sunset with a drink.)
How much: Free
More information: Find out more about the whos, whats, wheres, whens and how to get to the venue here.
11th – 13th August – Fiestas de San Roque, Cútar
What: The lovely little village of Cútar honours its patron saint's day with beauty pageants, equestrian displays, a giant paella and, in keeping with a true verbena, lots and lots of partying.
12th August – Night-time Run through Historic Velez
What: A nocturnal group run with many a twist and turn through Velez's old streets.
Where: Starts at the Mercado de San Francisco and ends at the Plaza Constitucion.
When: 21.30hrs
How much: €5
More information: Cdaxarlon.com
13th August – Nocturnal Walk from Triana to Torre de la Atalaya
What: Witness the Perseid meteor shower and the beauty of the Axarquia countryside on a night-time walk.
Where: From Café Teatro in Triana to the Torre de la Atalaya
When: 20.40hrs
How much: Free
More information: Contact the organisers through this Facebook page. Places are limited. Wear comfortable clothing and shoes; take food and a lantern/torch.
15th August – Noche del Vino, Competa
What: Competa's wine festival is an early highlight of the region's many autumn food and wine-related fiesta. There'll be foot treading of the grapes, plenty of Sevillanas dancing, free migas and a couple of thousand litres of wine being doled out.
More information: Competa.es
16th August – Jazz in the CAC, Velez-Malaga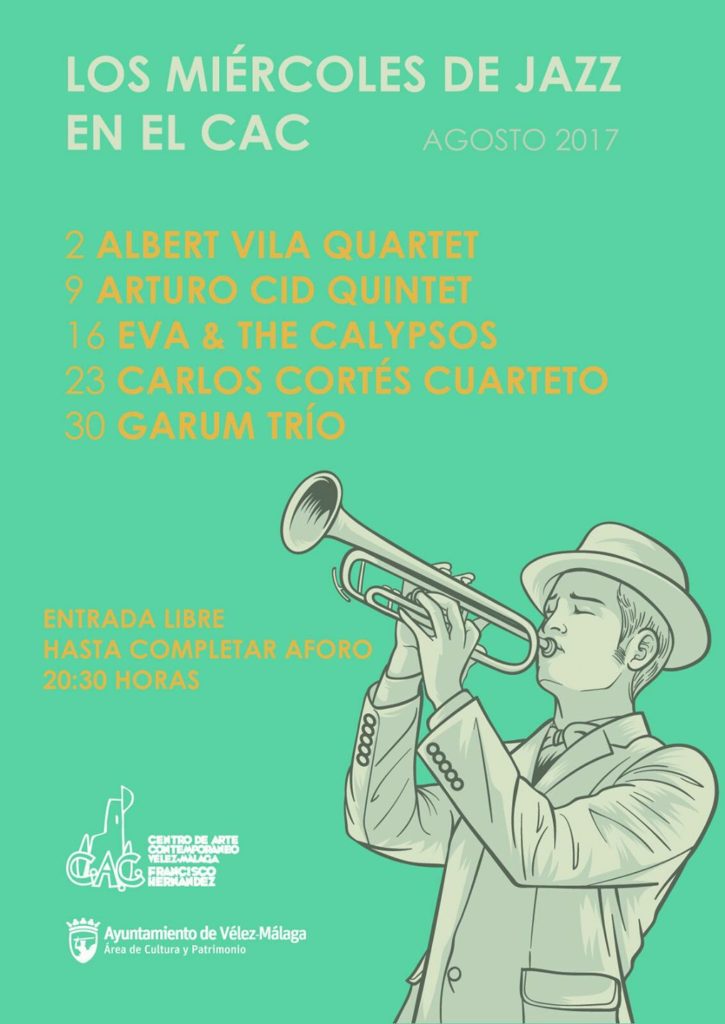 What: Whichever way you come at it, the CAC's free jazz concerts are just a great night out. Excellent music in a lovely setting – followed by the chance to finish up tapas and drinks at Moringa next door. What could be better?
When: Every Wednesday in July and August from 20.30hrs.
How much: Free
More information: On their Facebook page.
18th August – Open-air Flamenco Concerts in Velez-Malaga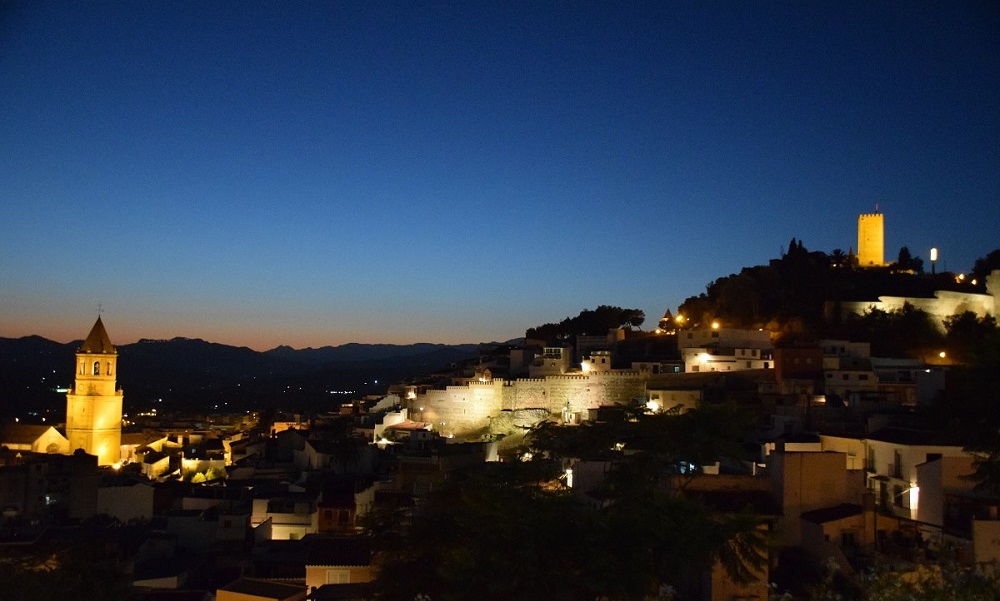 What: The climax of Velez's Flamenco Fusion season sees a giant of the flamenco world, flautist Jorge Pardo, perform. And if the music's set to be stellar, the views from the top of the hill (pictured above) aren't bad, either.
Where: The open-air theatre on the Cerro de San Cristobal in Velez (Google Map).
When: From 22.30hrs; gates open at 21.00hrs – again, get there early if you want to nab one of the good seats.
How much: Free
More information: Here.
25th – 26th August – FestiBallix, Velez-Malaga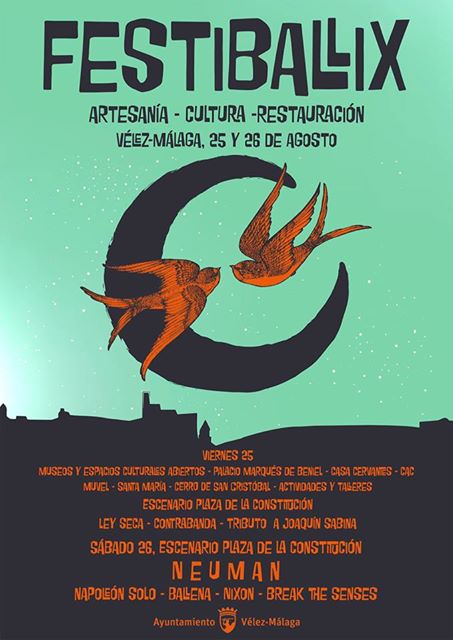 What: Velez's revamped Noche en Vela festival explodes into life at the end of the month with a couple of late nights of museum openings, artisanal stalls, food trucks and some great Spanish indie bands. Not to be missed.
Where: From the Plaza Constitucion to the fortress via the Casa Cervantes and Palacio de Beniel, much of the historic centre of Velez will see some event or other.
When: 25th and 26th August
How much: Free
More information: Festiballix.com
23rd August – Flamenco Abierto at Torre del Mar
What: One of the region's most talented flamenco dancers, the phenomenal Agueda Saavedra, takes to the stage in Torre del Mar.
Where: Paseo Maritimo, Torre del Mar
When: 22.00hrs
How much: Free
More information: On their Facebook page.
24th – 27th August – Festival de 3 Culturas, Frigiliana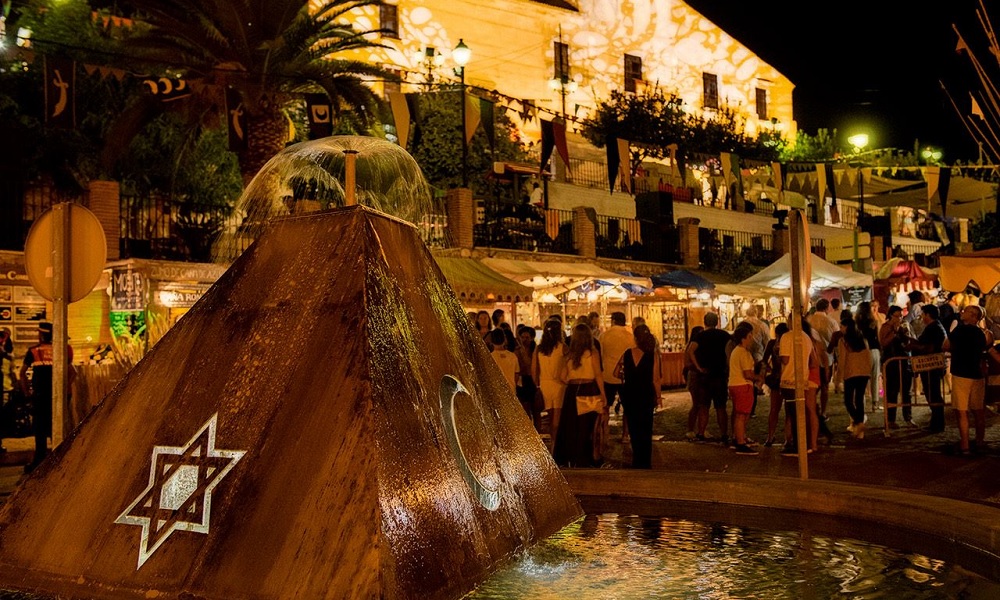 What: Now into its 12th year, Frigiliana's 3 Cultures Festival is a vibrant celebration of the harmonious relationships between the three communities of Al-Andalus, Moorish, Jewish and Christian. There's a tapas route, outdoor cinema, an artisan market and a dizzying array of world music performers from Syria to India via the Balkans. Flamenco great Estrella Morente will also be performing (at 22.00hrs on 27th August).
More information: Festivalfrigiliana3culturas.com
31st August – Flamenco at Restaurante La Plata Casa Matilde
What: La Plata's summer cycle of high-class flamenco sees talented dancers like Rafael Ramirez (10th August), Macarena Alvarez and Alicia Martin (17th) and Rocio Cabrera (24th) strut their stuff every Thursday night. Sandra Cisneros wraps up the month with a clack, a stomp and a dramatic swirl of a dress. Olé!
Where: Benajarafe, Carretera Malaga-Almeria, KM 263
When: From 21.30hrs
How much: Free (with your meal)
More information: On their Facebook page.
Throughout August – Family Outdoor Cinema
What: There are outdoor cinema nights held throughout the Axarquia during August. The films are free, in Spanish and family-friendly, making for a lovely thing to do in the cool evening air.
8th August: Torre del Mar – in front of Chiringuito Mi Paquete. Zipi & Zape y la Isla del Capitan; 22.00hrs.
10th August: Almayate – in Colegio Juan Paniagua. Mascotas; 22.00hrs.
17th August: Cajiz – in Plaza del Pueblo. Mi Amigo el Gigante (The B.F.G); 22.00hrs.
23rd August: Lagos – next to the church. Ahora o Nunca; 22.00hrs.
24th August: Triana – in Colegio Juan Porras. Pancho (Millionaire Dog); 22.00hrs.