What's On in June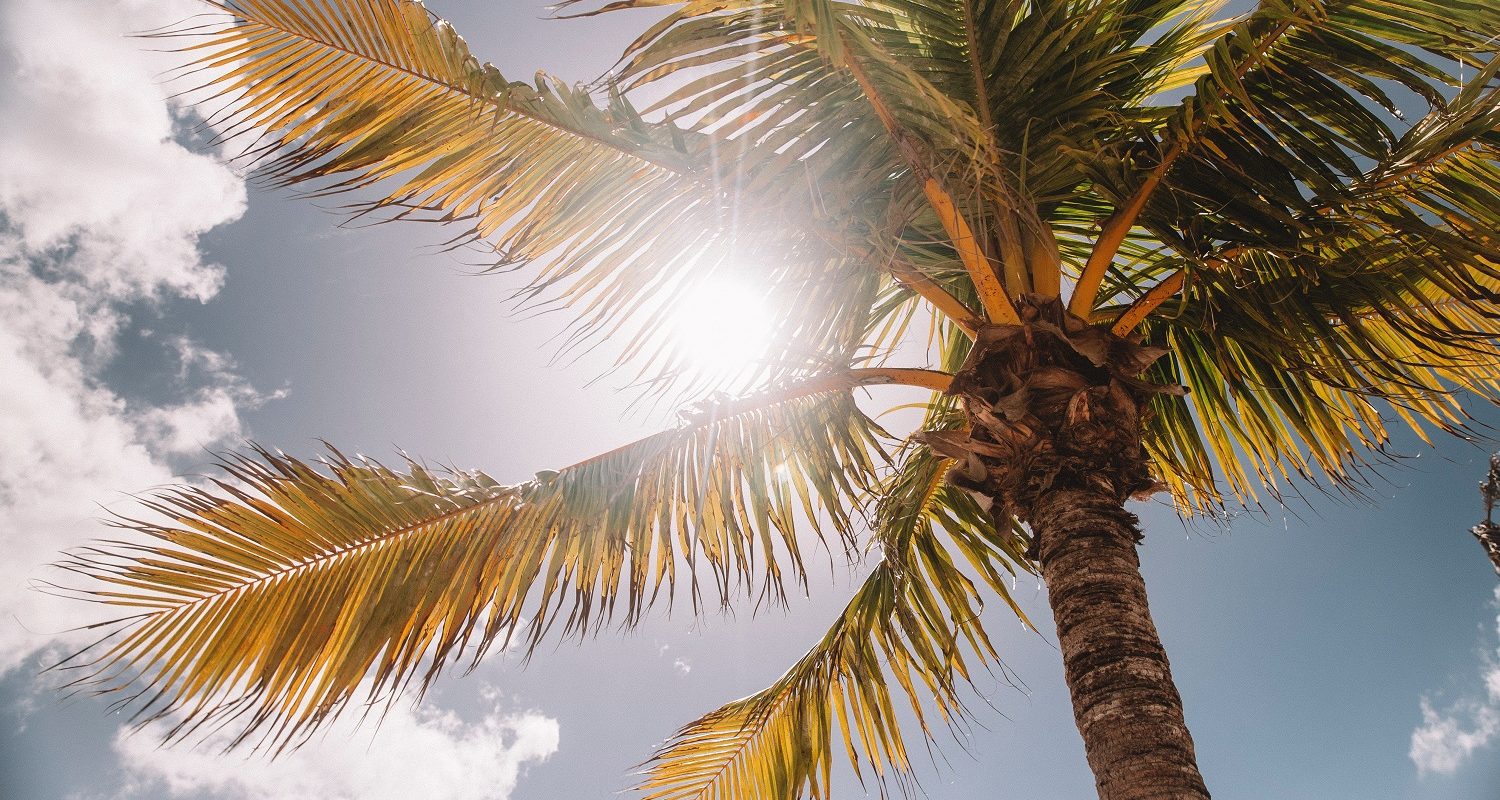 June is here. And with the mercury rising, and long days on the beach followed by even longer evenings of summer parties – not to mention a raft of great events – there's plenty to keep you busy throughout the Axarquia.
The highlight of the month is, undoubtedly, San Juan with celebrations being held up and down the coast on 23rd June.
Gastro Delights
1st Ruta de los Chiringuitos – Torre del Mar 28th May – 22nd June 2018
Just when you thought the organised tapas routes had finished, another one starts!
Torre del Mar has a route of the Espeto (sardines grilled on a skewer over a barbecue). It's a chance for the chiringuitos (beach bars) to get involved – the ones participating are listed below in the poster.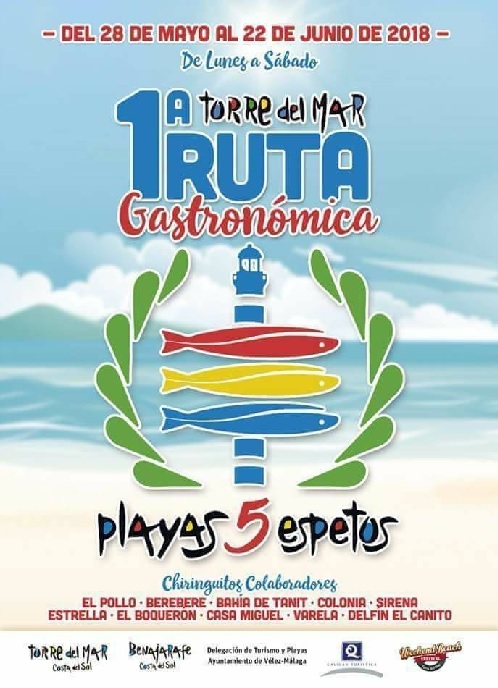 Ruta de Tapas Alcaucin 1st – 3rd June 2018
Ruta de Tapas – Rincon de la Victoria 31st May – 3rd June 2018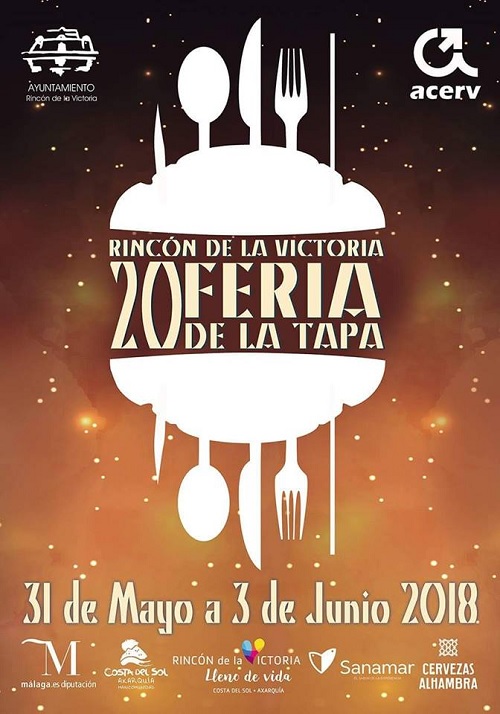 Craft Beer Festival – Velez-Malaga, 1st – 3rd June 2018
Velez's craft beer festival takes place on Parque de Andalucia (near the bus station). It starts at 12.00 every day with live music at 22.00hrs on Friday and Saturday night and 14.00hrs on Sunday. Entrance is free.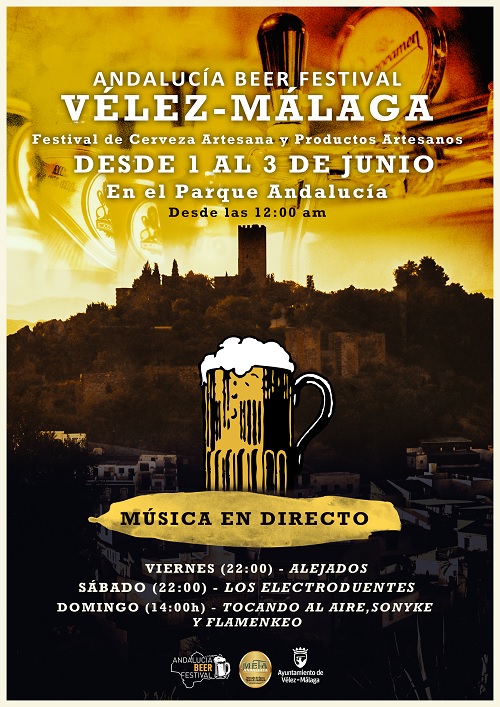 Fitness
Carrera Urbana – Urban Run in Velez-Malaga, 10th June 2018, 10am
This fun run – of 6km or 4km – is in aid of breast cancer and sets off from Paseo de Andalucia in Velez-Malaga.
Subscription must be made before Saturday 2nd June at Tiendas Base in Velez or Torre del Mar or online via Atletismo Velez. Cost: 5€.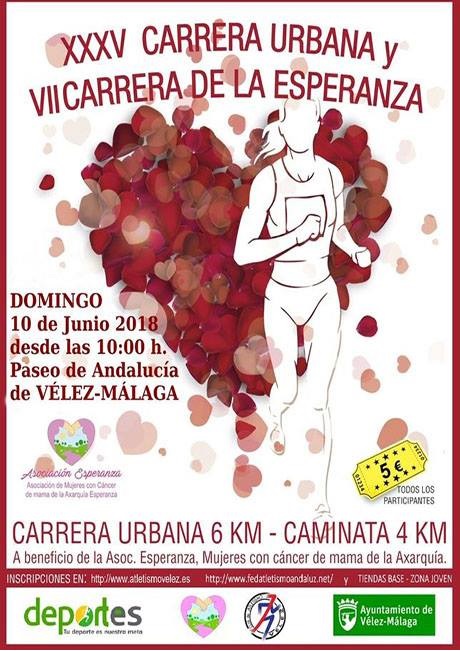 There's all sorts of sports competitions/matches going on during June – take a look at the agenda here.
Fiestas
San Juan, Various Locations Along the Coast – 24th June 2018
Celebrating the summer solstice, the night of 23rd June is given over to parties all along the coast of Andalucia. For more information on San Juan check out our post here.
Film
CAC Museum – Every Wednesday 6th, 13th, 20th, 27th June at 18.00hrs
The CAC modern art museum in Velez kicks into action during the warmer months by holding free events. Throughout June they are showing classic musicals: Jesus Christ Superstar, Hair, The Commitments and Chicago. Look out for information on their Jazz nights during July and August.
Music & Dance
Homenaje a Juan Breva, Teatro del Carmen – 9th June 2018 at 21.00hrs
Another event to mark the 100th year of famed flamenco artist Juan Breva's death. Born in Velez-Malaga, Juan Breva is one of the most important historic figures in flamenco. This performance of flamenco music and dance is a homage to his life.
Ríos Cabrillana, Antonio José Fernández  and Virginia Gámez – Singers
Andrés Cansino and Rubén Portillo – Guitar
Nieves Rosales – Dance
Elías Gallego – Tenor
Panda de Verdiales "Cuesta de la Mora"
Information regarding tickets: Palacio de Beniel or the Turismo Office on Plaza de las Carmelitas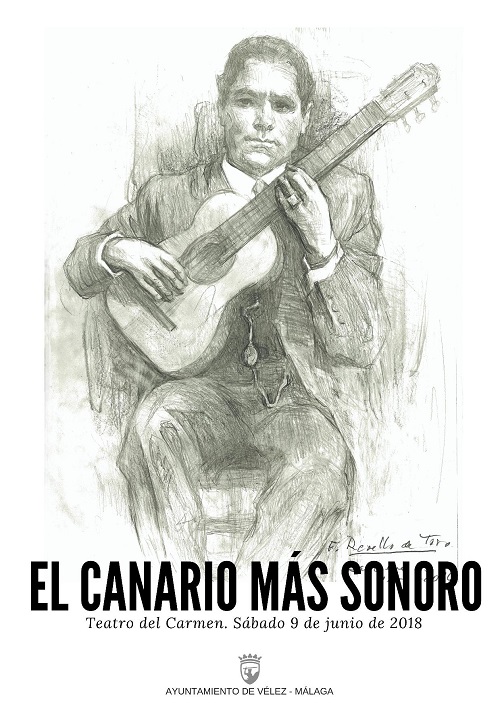 Car Enthusiasts
Classic Car Meet, Torre del Mar – 3rd June 2018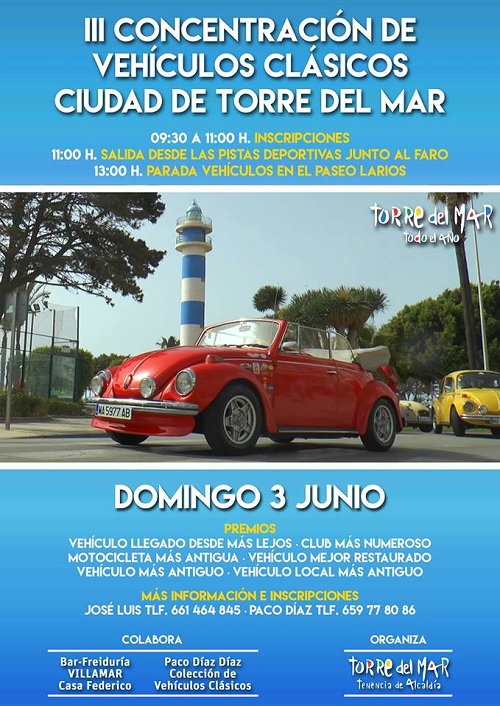 Ongoing Events & Exhibitions
Plan A Tours

Plan A are a local tour company who offer a variety of tours around the Axarquia. Their energy and enthusiasm is contagious, and we can recommend their tour of Velez-Malaga on a Wednesday. It's a great introduction to the town, where you'll visit most of the major sights, get a bit of history and meet people too. As well as town and village tours they do guided outdoor pursuits like hiking, cycling and horse riding in the Axarquia.
Cost: From 15€ per person
To book: Planamalaga.com
Eco Market, Lake Viñuela – Every Saturday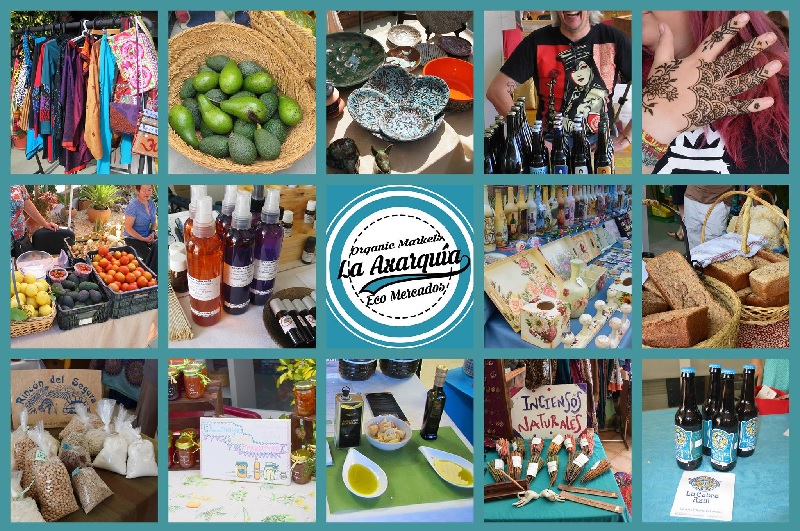 On Saturday mornings next to Lake Viñuela there's an eco and organic market. There are stalls with fruit and vegetables, essential oils and cosmetics, preserves, jewellery, patchwork crafts, cheese, beans and pulses, wine, olive oil, herbs and spices as well as a cafe and snacks (in the form of truly delicious empanadas). Why not buy local and buy fair?
When: Every Saturday from 10-14hrs
Where: Viveros Algarrobo (Garden Centre), Carretera A356, Km 39 Carretera de Vélez- Málaga a Viñuela, Km39, 29712 Viñuela, Málaga.
For more information: Axarquia Eco Markets
Meriendas Flamenkas, Torre del Mar
A weekly Sevillanas dance class. If you'd like to join in with the dancing during feria here in Andalucia or fancy beginning the journey to learn flamenco, Sevillanas is a good place to start.
What: One hour dance class, a tapas and a drink all for 8€
When: 17.00hrs every Friday from 15th June
Where: Bodega Mi Flamenka, Avenida Doctor Marañón, 1, 29740 Torre Del Mar
For more information check out their Facebook event, Meriendas Flamenkas.
Water Park, Velez-Malaga
Aquavelis, the fab water park opens it's doors for the summer season on 10th June until 9th September. For more information see here.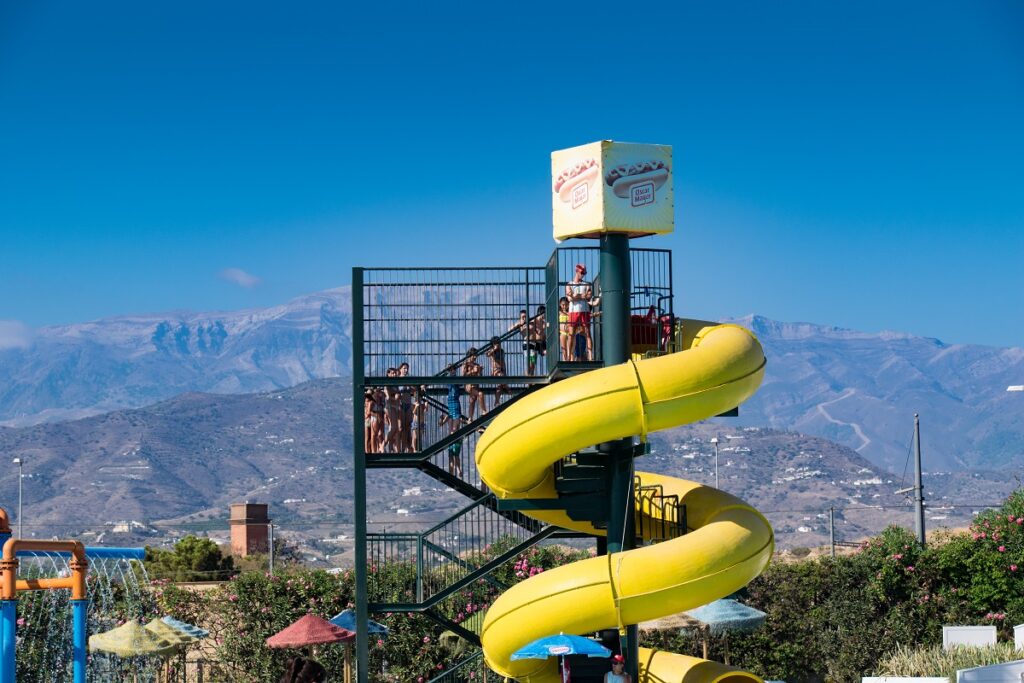 Like our pick of what's on in June in the Axarquia? For more of the best things to see and do in the area, keep checking our Facebook page.