What's On November 2019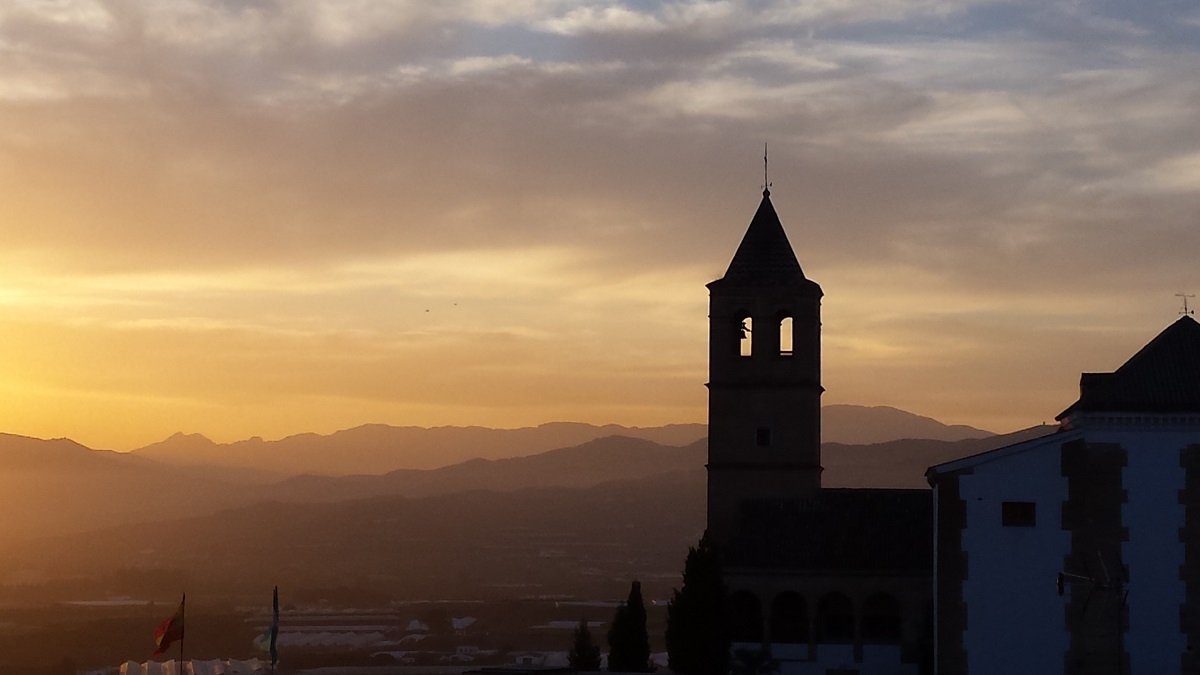 The summer is seemingly never-ending in 2019, beach days are still on the agenda but as the temperatures cool and winter settles in we're looking forward to cosy nights.
Winter in the Axarquia is all about culture. Music recitals, art exhibitions, sport events and the perfect weather to get out and about.
Here's our pick of a few of the best things to do in November in the Axarquia…
Art Exhibitions
Until 25th November: Art from local artists displayed as part of El Arte de la Luz
Where: Convento de San Francisco, Plaza de San Francisco, Velez-Malaga
Plastihistoria de la Humanidad 28th November to 9th February
Where: Convento de San Francisco, Plaza de San Francisco, Velez-Malaga
Music Recitals & Talks
If you're proficient in Spanish – or looking to improve – every Thursday during November there are music recitals and talks on history and archaeology at the MVVEL.
When:
Thursday 7th November – A harp quartet
Start: 20.00hrs
Thursday 14th November – Director of the Dolmens in Antequera gives a talk
Start: 20.00hrs
Saturday 16th November – Arciological workshop for children
Start: 11.30hrs
Thursday 28th November – Romanization on the Malaga coast
Where: MVVEL, Mvseo de Vélez-Málaga, Antiguo Hospital San Juan de Dios, 1 Calle Dr. Jiménez Poey, Velez-Malaga
Start time: 20.15hrs
Entrance: Free
Music & Dance
Every Thursday & Saturday: Live Music at the Mercado de San Francisco
What: Live music in Velez's new gastro event space. First up in November: TBC
Where: Mercado de San Francisco, Velez-Malaga
Entrance: Free
Every Friday from 8th November: Flamenco Abierto
The weekends in Velez are not quite the same without a Friday night of authentic flamenco down the peña. So we're more than a little excited to say that Flamenco Abierto are back after the autumn break.
This month, the performing artists are in below. But regardless of who's performing, we know it'll be fabulous. We'll see you there.
Who:
8 November – Nicolas Jurado (winner of the young flamenco competition Villa de Nerja)
Nuria Martin singing
Rubén Portillo on guitar
15 November – Sandra Cisneros
Delia Membrive singing
Rubén Portillo on guitar
29 November – Christmas Zambomba flamenca de Vélez-Málaga
with Carmen Ruiz, Geno Villalba, Gema Chicano, Jessica Peñas, Laura Guerra, Bastian Soto, Joaqui Soto, Rubén Portillo y el Mauro.
5 December – Christmas Zambomba flamenca "Azúcar y canela"
with Sefora Santiago, Monica Cortés, Nito Inza, David el Tomate, Rafa Nuñez, Mingui y Quintero.
Where: Peña Flamenca Niño de Vélez – Calle Tejeda, 10, Velez-Malaga
When: Fridays from 22:00 hrs (come early to get your seat and have a drink and tapas)
Entrance: From 10€. Reservations contact us or call: 639 963 848 (Español) / 692 897 273 (English)
Teatro del Carmen, Velez-Malaga
Highlights are: –
Saturday 9th November – Magdalena, Un Ritual Flamenco
Start: 20.00hrs
Price: 12€ or 15€ on the door
Saturday 19th November – Giordana Komericki
Start: 20.30hrs
Price: 8€
Saturday 16th November – VI National Competition of Tunas

Start: 16.00hrs
Price: 5€
Tapas Route Velez-Malaga 22nd November – 8th December
What better way to sample different food and visit some new bars than a tapas route. Bars that are involved this year are:
Bar Restaurante El Rubio ( (C/ Alcalde Juan Barranquero)
Bar la Peña ( ( C/ Padre Tienda)
The End Tapas Pub ( C/Fina)
La Sastrería Tapería Asador ((Plaza de la Constitución)
Taberna Típica Los Cuñaos ( (C/Alcalde José Herrera)
Restaurante Tapería Taberna El Convento ( C/Los Moros)
Mesón EL Cofrade( C/ Albero)
Mc Claud Irish Pub (C/Fina)
La Bohemia (Pasaje Montera)
Restaurante ( Mercado San Francisco)
Sala Eiffel (C/ San Elías, junto al Teatro del carmen)
People Food &Drink ( C/ Rafael Alberti)
La Taberna de Ballix (C/ Parque Andalucía)
Organic Market
Last Friday of every month a organic fruit and vegetable market with artisan products, crafts and giftables.
Parking underneath the Mercado de San Francisco.
Ice Skating in Algarrobo Costa – 29th, 30th November and 1st December
Active Highlights
Various Dates: Comares Zip Wire
What: One of the longest zip wires in Spain is in Comares and it's open this weekend. It takes 15 minutes and has fantastic views across the Axarquia; you can choose to go down solo or in a pair.
How much: 30€ – call 697 218 289
More information: Facebook page.
1st December: Half Marathon Run in Velez-Malaga

What: This 8km or half marathon gets underway from Vivar Téllez Football Stadium in Velez.
When: 9:00h
How much: 20€ in Deportes Base (Velez-Malaga and Torre del Mar), Centro Comercial El Ingenio (Velez-Malaga), Triaworld (Rincon de la Victoria) and The Best Sport (antiguo Bikila) (Malaga).
More information: Atletismovelez.es.