What's On in September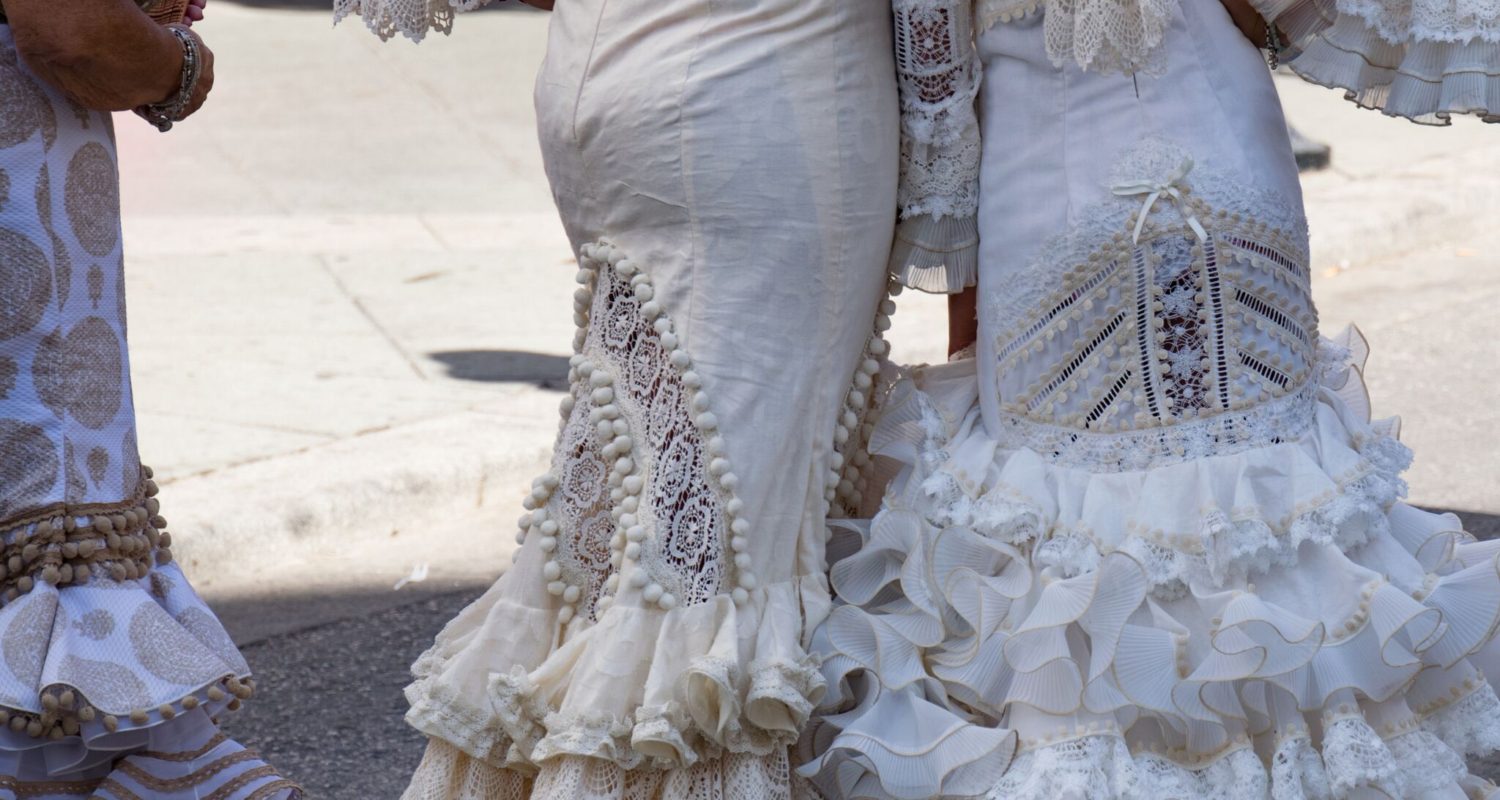 The summer may be over – officially at least – but that doesn't mean that there's any shortage of things to do in the next month.
From ferias and top-class flamenco to mouth-watering food and drink festivals, we've run the rule over what's on in the Axarquia in September.
1-2 September – Festival XX Noche Flamenca de Algarrobo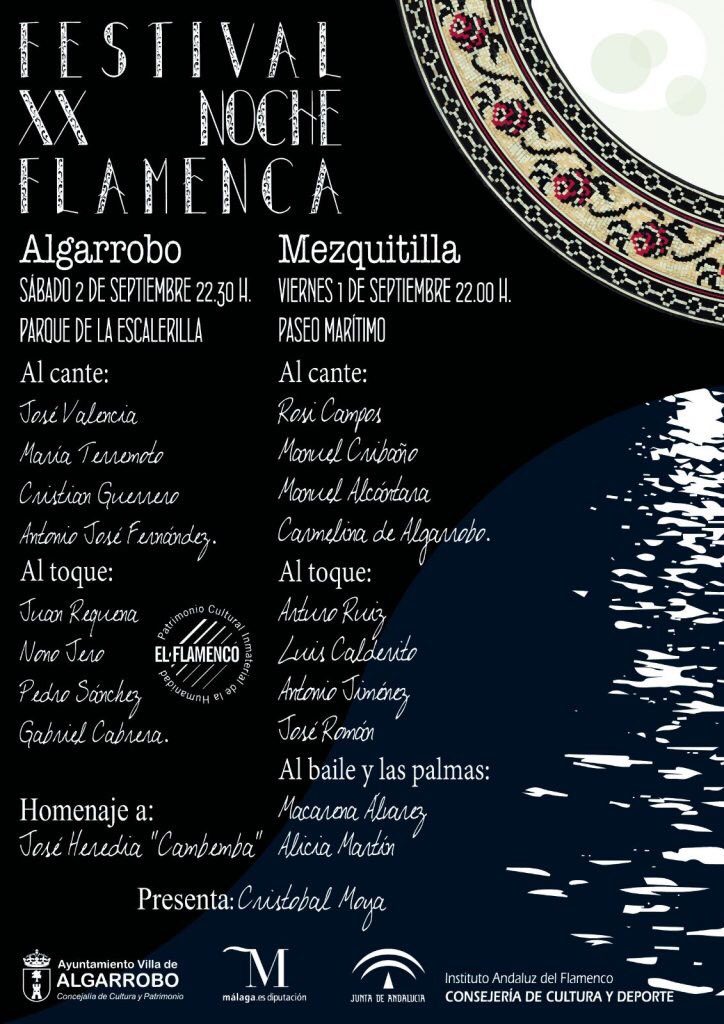 Algarrobo and Mezquitilla's festival is the appropriate end to a summer that saw an explosion of great flamenco across the Axarquia. On the Saturday, things get underway at 22.30hrs in the Escalerilla park in Algarrobo Pueblo with some serious local talent performing.
2 September – Dia de Ajoblanco, Almachar
The first of the September food festivals, Almachar's Day of Ajoblanco is well worth a visit with plenty of opportunities to try the lovely cold almond and garlic soup – washed down with a complimentary glass or two of Malaga wine, of course. One of the region's flamenco strongholds, there's live guitar, dance and song – from the highly renowned Maria Terremoto, no less – in the Plaza de España from 22.30hrs.
6-9 September – Feria de las Maravillas, Maro
Amongst all the bigger towns' summer and autumn festivities, tiny Maro often gets rather forgotten about. Which is a shame, because it's a cracking little feria. Our advice: spend the day on one of the region's best beaches, brush the sand off come the evening, slip into something smarter, and party the night away.
10 September – Fiesta de Moros y Cristianos, Alfarnate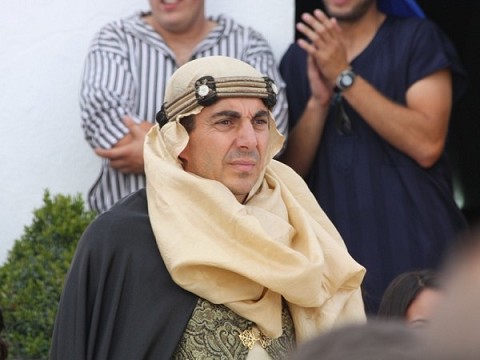 With plenty of pageantry, dressing up and play-acting, Alfarnate's 'Moors and Christians' festival is a great one for the kids. The festival stretches all the way back to the 17th century (when it celebrated the expulsion of the Moors and, later, the Moriscos) and the town decks itself out from top to bottom in its finest late medieval attire.
As with all Andalucian celebrations, though, it doesn't come at the expense of plenty of eating, drinking and a long night of partying.
11 September – Día de Viñeros, Moclinejo
Moclinejo's early autumn wine festival involves the small matter of 1,500 litres of vino de Malaga and a huge paella being handed out free to the many hungry and thirsty attendants. Held at the end of a back-breaking wine harvest, aside from the partying there's traditional grape-crushing by foot and even a special mass and hymns sung in honour of the doughty wine harvesters past and present.
16-17 September – Salares Festival Arabe Andalusi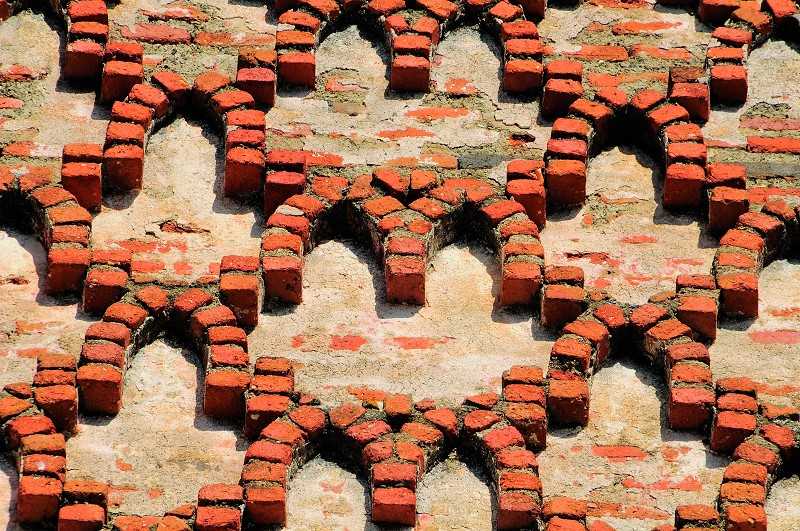 High up in the foothills of the sierra, with its narrow whitewashed streets crowned by a Mudejar minaret, Salares is a suitably atmospheric setting for this celebration of Andalucia's Moorish past. Over the course of the three days you can expect dance troupes, tastings of Moorish-style refreshments, a small market of artisanal wares and local produce, guided historic tours of the village, equestrian exhibitions and late nights of flamenco performances.
18 September – Dia de la Pasa, El Borge
As if goaded into action by neighbouring Almachar's food festivities earlier in the month, El Borge pulls out all the stops for its big autumn fiesta. Another oh-so typical Axarquia occasion, there's flamenco, verdiales and rociero groups, along with traditional grape harvest-related displays. Gallons of gazpacho and tonnes of cold meats are served up to stave off the worst effects of the liberal amounts of Moscatel wine that's swilling around.
22 September – Una Revolución – Tr3spuertas, Torre del Mar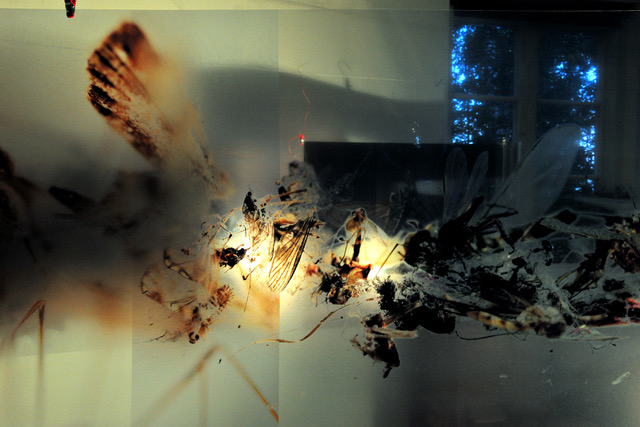 The latest exhibition from Tr3spuertas in Torre del Mar involves a cycle of four artists – two Swedish and two Spanish – whose works have been loosely inspired by the annual orbital passage of the Earth around the Sun.
September's artist, Maria Koolen Hellmin, is a student of the Royal Swedish Academy of Fine Arts, and now a well-known Stockholm-based sculptor, installation artist ­and photographer. The works she'll be exhibiting at Tr3spuertas will bring together art and architecture with a strong sense of both space and place. Large, multi-material pieces – think everything from concrete to gold leaf – hung from walls and ceilings and featuring that strangest of muses, the common housefly, they'll provide a fully immersive experience.
More information: Friday 22nd September – 20.00hrs (until 22nd October); Tr3spuertas – Avenida de Andalucia 73, Torre del Mar; free entry. To find out more – including about the rest of the artists involved – go to: Tr3spuertas.org.
22 September – La Viñuela Jazz, Funk & Soul Festival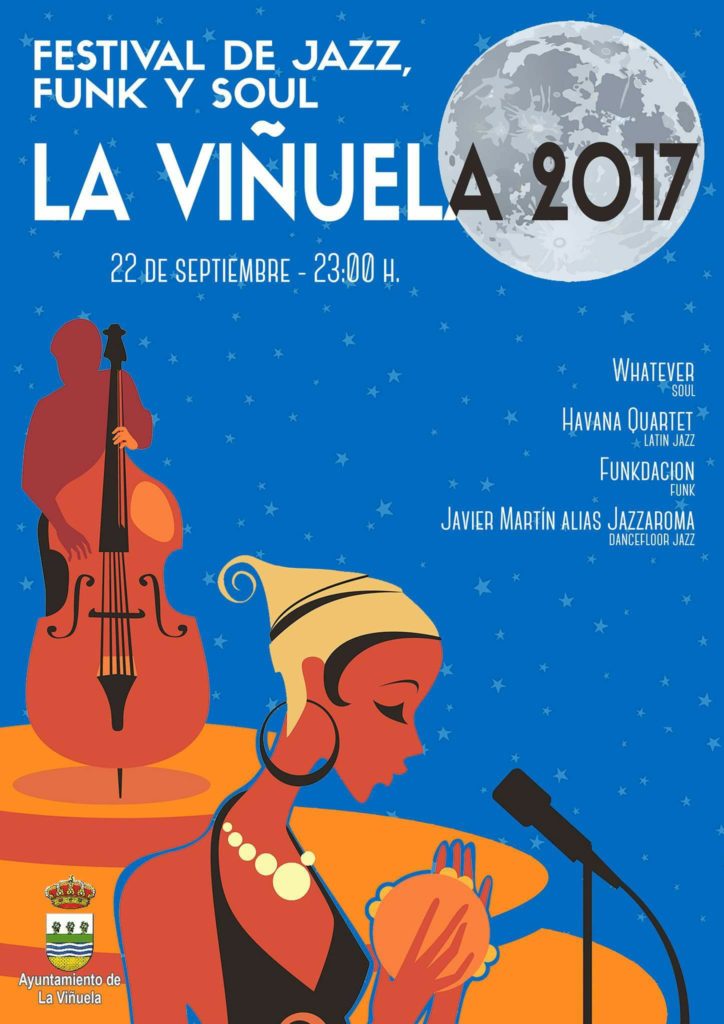 If you've already had just about as much raisin-related feria fun as you can stomach at El Borge (see above), the highlight of La Viñuela's Fiesta de la Pasa is, undoubtedly, the Jazz, Funk & Soul Festival. Kicking off at 23.00hrs on the Friday evening, it'll get the night's festivities swinging nicely with a mix of groovy funk, sensual soul and cool Latin and dancefloor jazz.
26 September – Samaruco at Bahia de Tanit, Torre del Mar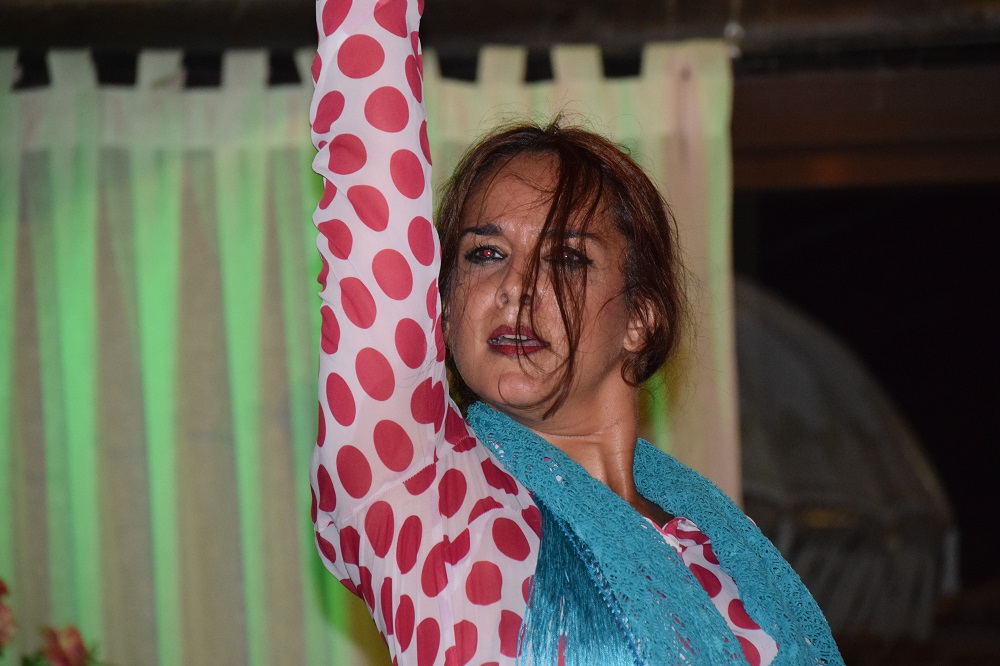 It's no big secret that we love our flamenco here at Mi Velez Malaga. Every Tuesday in September the ultra-talented Samaruco – Ruben Portillo Ponce (guitarra), Mamen Ruiz Pino (cante), Emilio Martin (violin) and Sandra Cisneros (baile) – will be performing at Bahia de Tanit in Torre del Mar.
And with September fast running out, that leaves just one more chance to catch them… that is, until the autumn cycle of Flamenco Abierto gets underway back in Velez again. Watch this space.
More information: Tuesday 26 September – 21.00hrs; Bahia de Tanit – Paseo Maritimo de Poniente, Torre Del Mar.
26 September – 1 October – Velez-Malaga Feria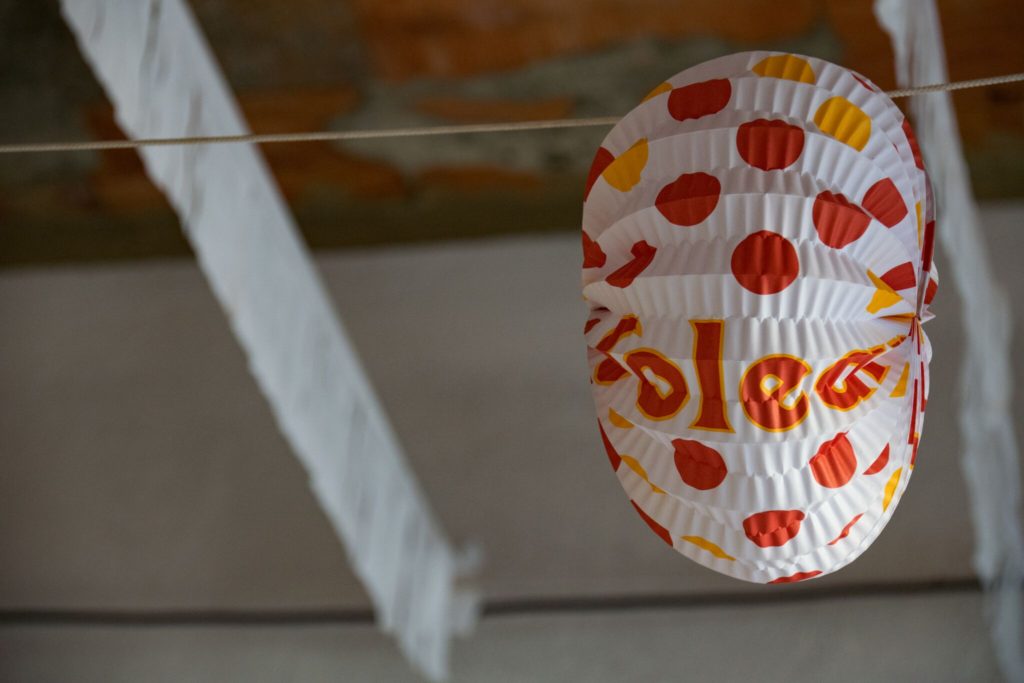 The month finishes with a big bang in the form of the Velez feria. The Feria de San Miguel, to give it its correct name, is when the whole town really lets its hair down for, well, the best part of a week, all in.
It's essentially broken into two parts: it starts with a raucous (but still family-friendly) riot of spotty dresses, Sevillanas and daytime eating and drinking for the feria del dia, before it decamps out to the feria ground for fairground rides and late night partying in the evening. The full schedule will be available from the tourist office in Velez from Monday 25 September. Find out more about Velez's feria.