What's On Summer 2021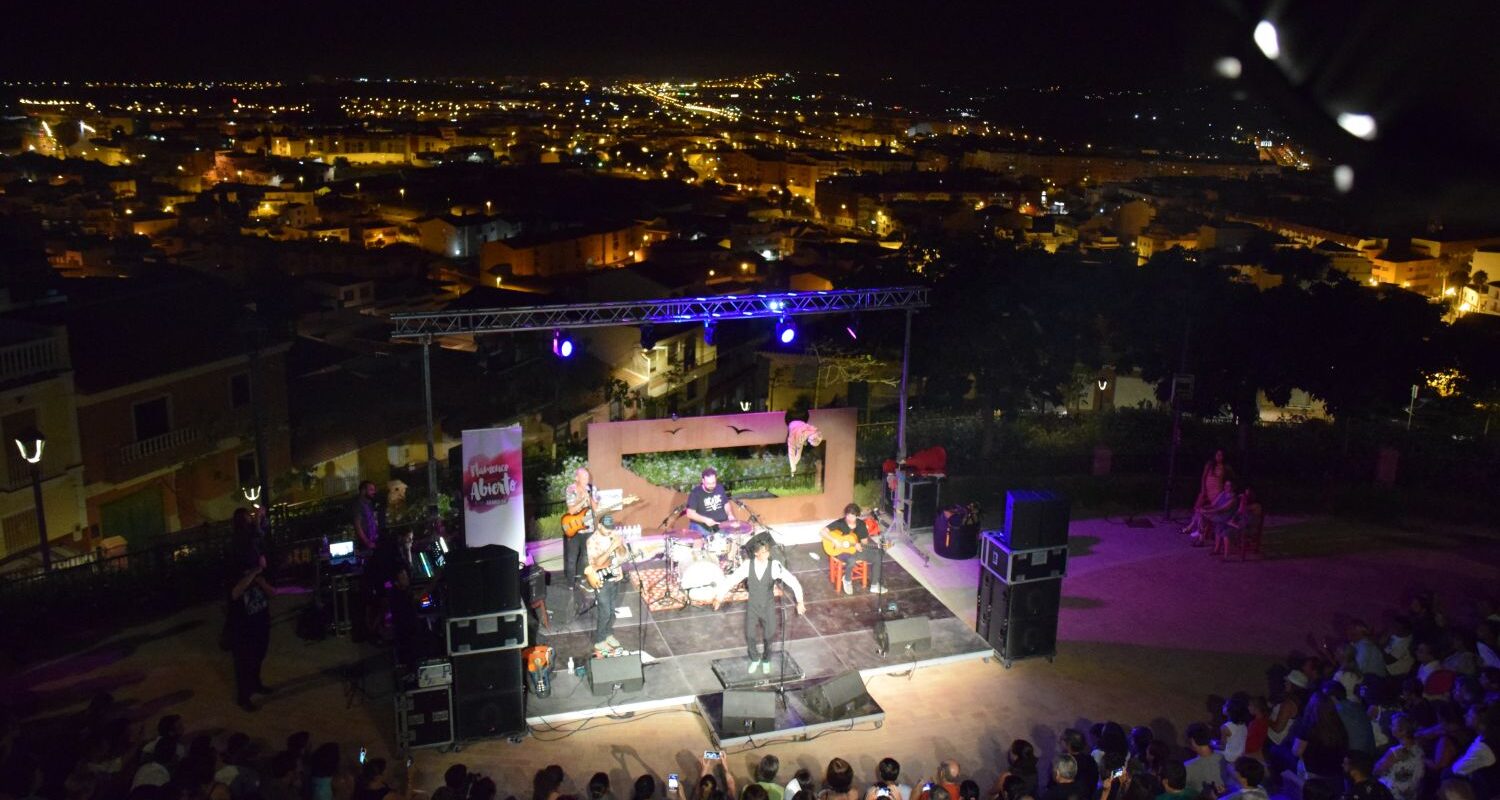 We can't tell you how amazing it is to be doing a round up of events again. It's been a long time in coming, but immunizations have gathered real speed and confidence is back.
Summer 2021 is looking like some normality will be resumed.
So let's get down to it. Diaries at the ready…
FESTIVAL OF FLAMENCO FUSION – 30 JULY, 6 AUGUST, 13 AUGUST & 20 AUGUST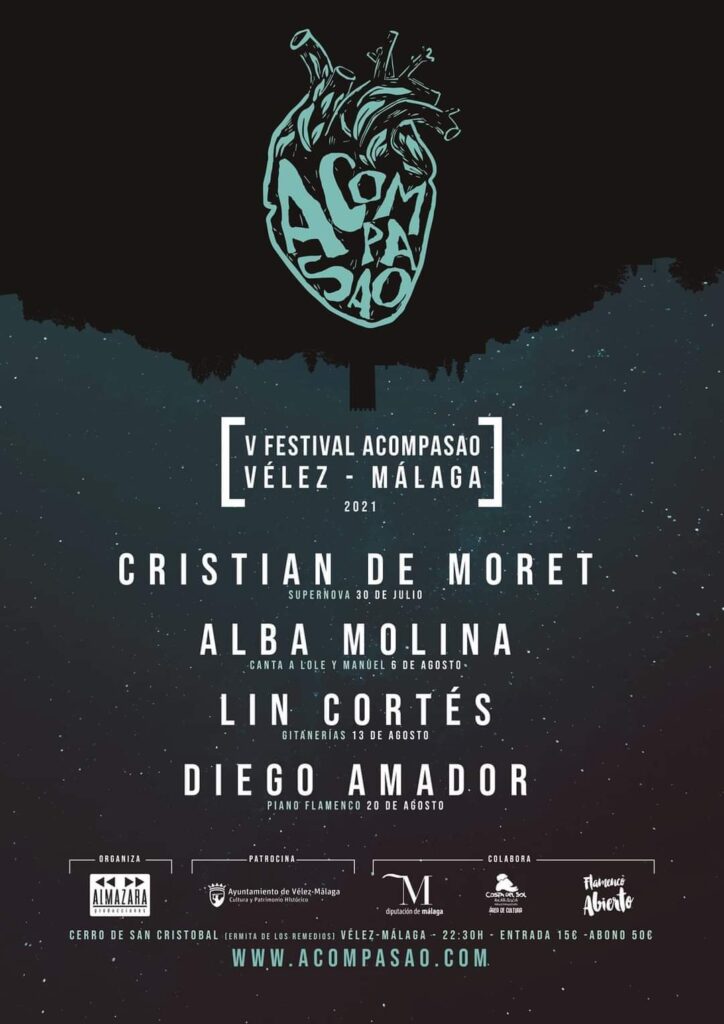 If you're a music lover and are only going to do one thing this summer then this should be it. The Festival de Acompasao is in its 5th year. It attracts the biggest names in Flamenco fusion to Velez-Malaga.
If you haven't been before, it's held under the stars at the Ermita de Remedios in Velez centre. The views are fantastic and the vibe is always fun.
Tickets: €15 per night or €50 for all 4 nights. Buy them here
Dates: 30 July, 6 August, 13 August, 20 August
Find out more: Acompasao.com
Summer Concerts – MVVEL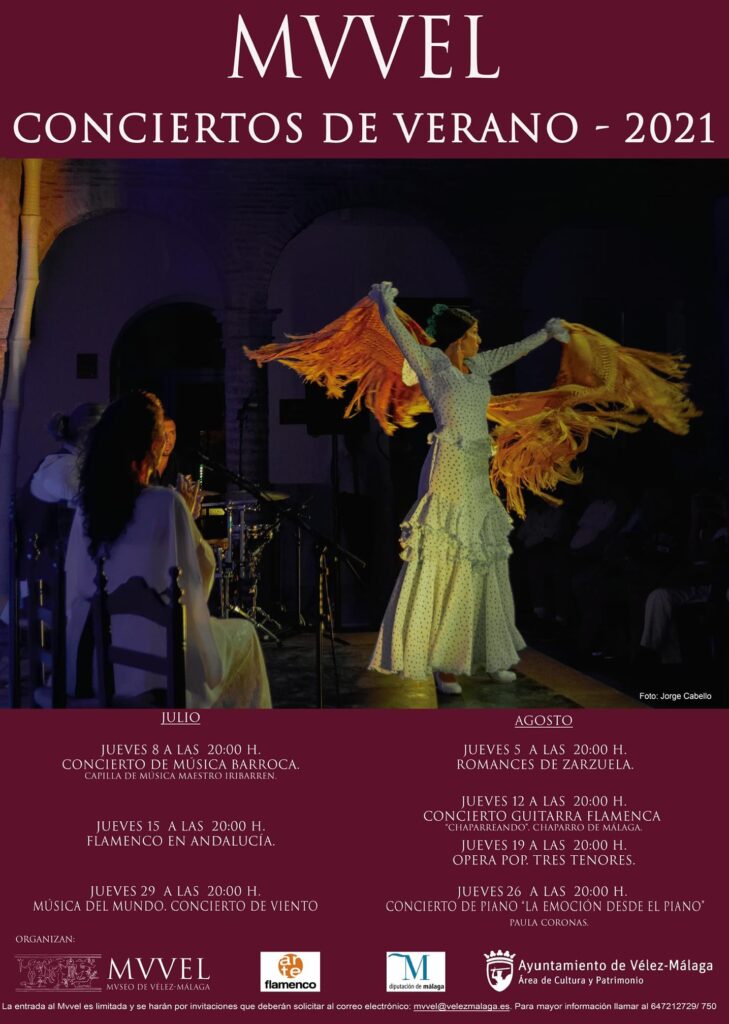 Held in the central patio of this beautiful museum in Velez-Malaga's historic centre, there are 7 classical music concerts throughout July and August.
Tickets: Free, email to reserve: mvvel@velezmalaga.es
Where: Calle Dr. Jiménez Poey, 1, 29700 Vélez-Málaga.
Juan Breva Festival 2021 – Cerro de San Cristobal, Velez-Malaga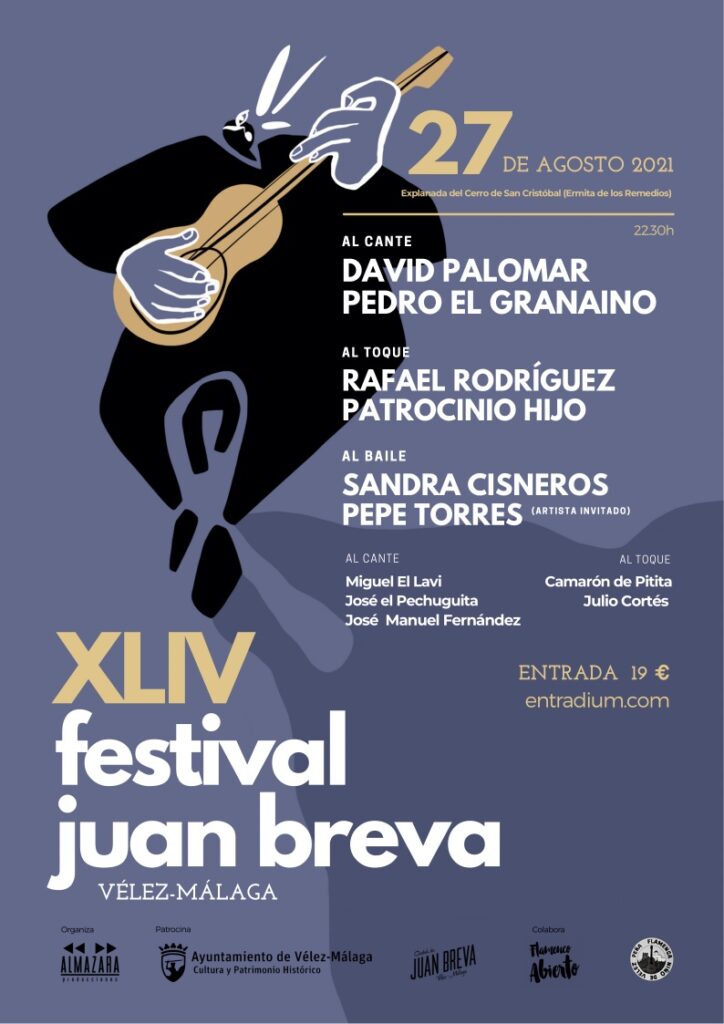 Annual Guitar Festival – San Francisco Convent, Velez-Malaga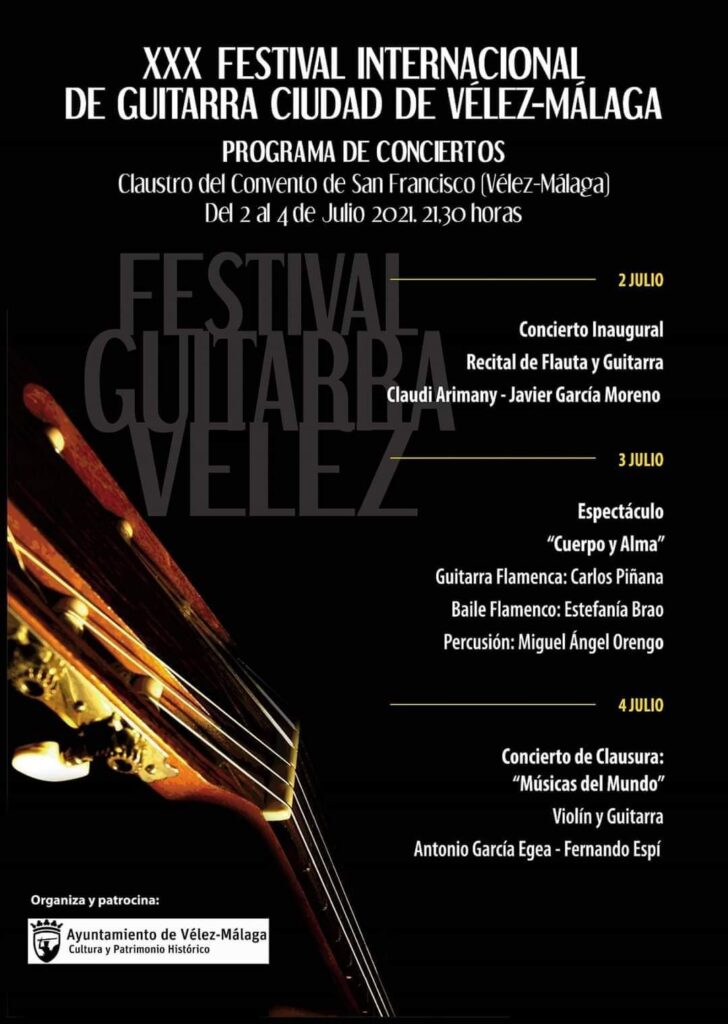 This annual summer event held in the historic open-air central patio of San Francisco Convent in the centre of Velez celebrates acoustic guitar. This year they've added flamenco dance on 3rd July.
Tickets: Free, entrance on the night
Where: Convento de San Francisco, Plaza San Francisco, 2, 29700 Vélez-Málaga.
Flamenco Fusion – Caserio de las Monjas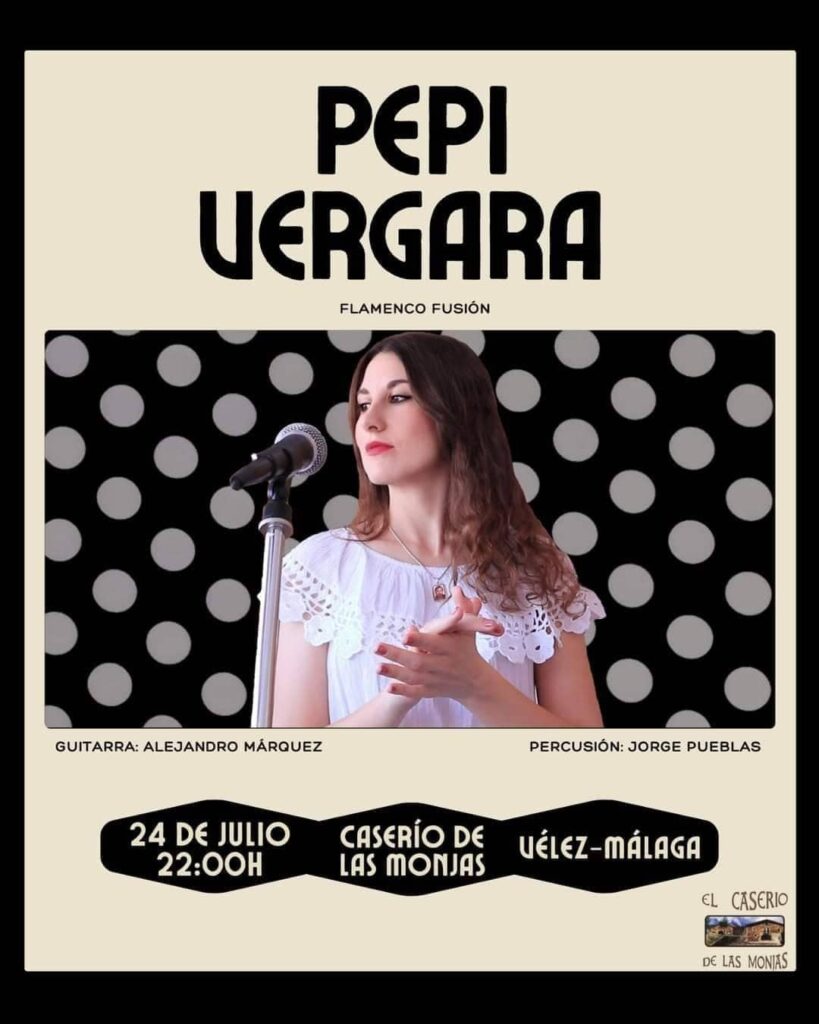 Airshow – Torre del Mar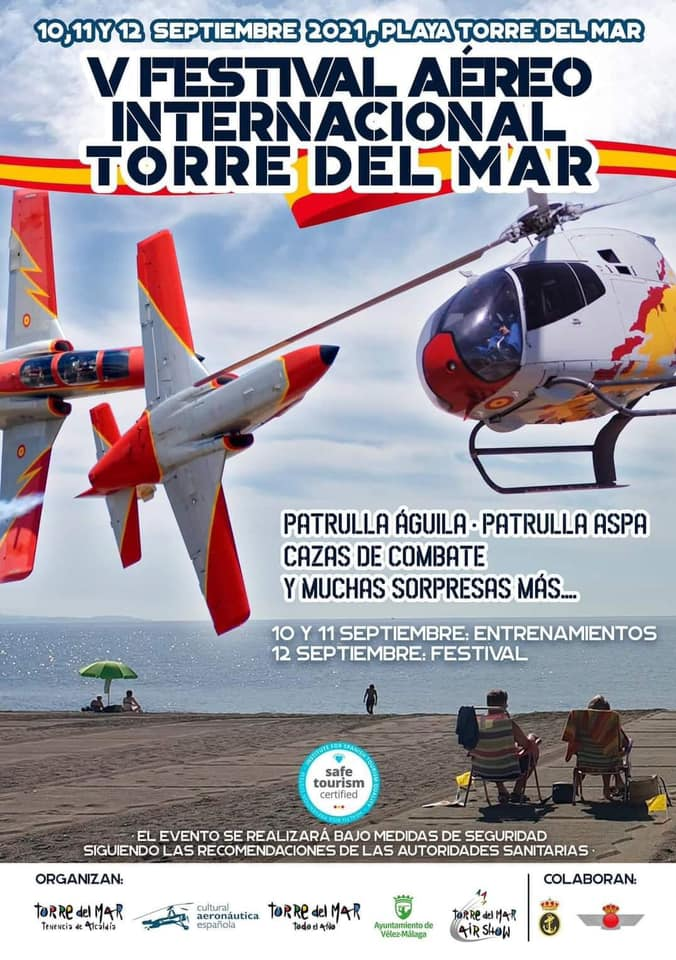 This hugely popular airshow is back. The beach gets incredibly busy, there is usually no space free on the whole stretch of beach. So get to the beach early, claim your spot and book your table at a restaurant well in advance as this is the annual highlight in Torre del Mar.
4th July Celebrations – Macharaviaya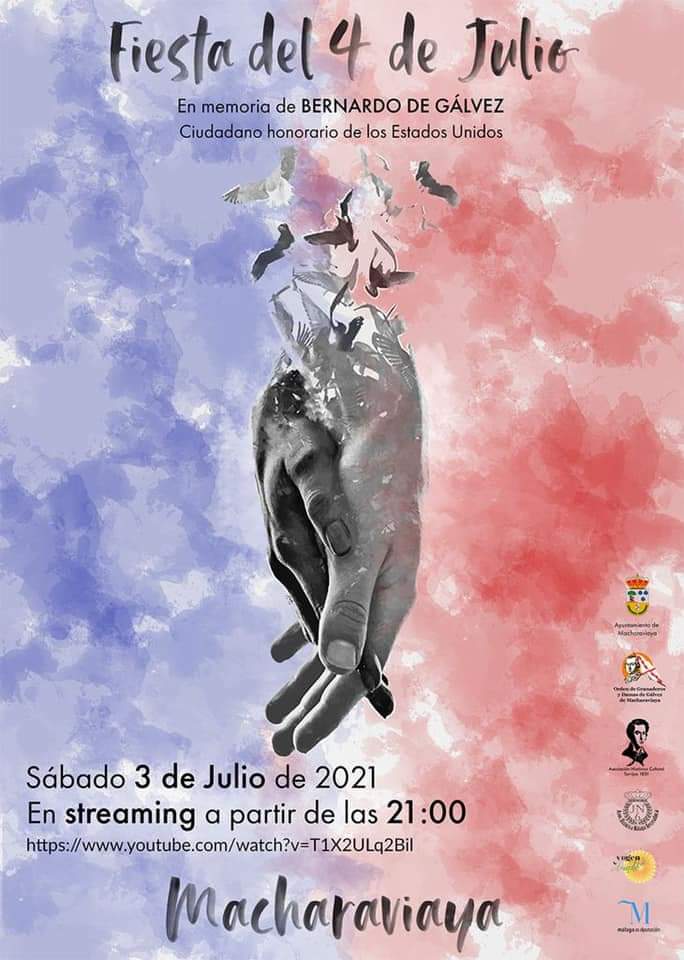 This main festival in the town is an usual one. Which is why it's made our list.
Galvez was from Macharaviaya and he successfully led the siege of Pensacola, USA in 1781. Spain was taking back West Florida from the English. Every year there's a reenactment in the town to celebrate. This year it's going to be streamed from 21.00hrs.
El Paso – Riogordo – 16 & 17 July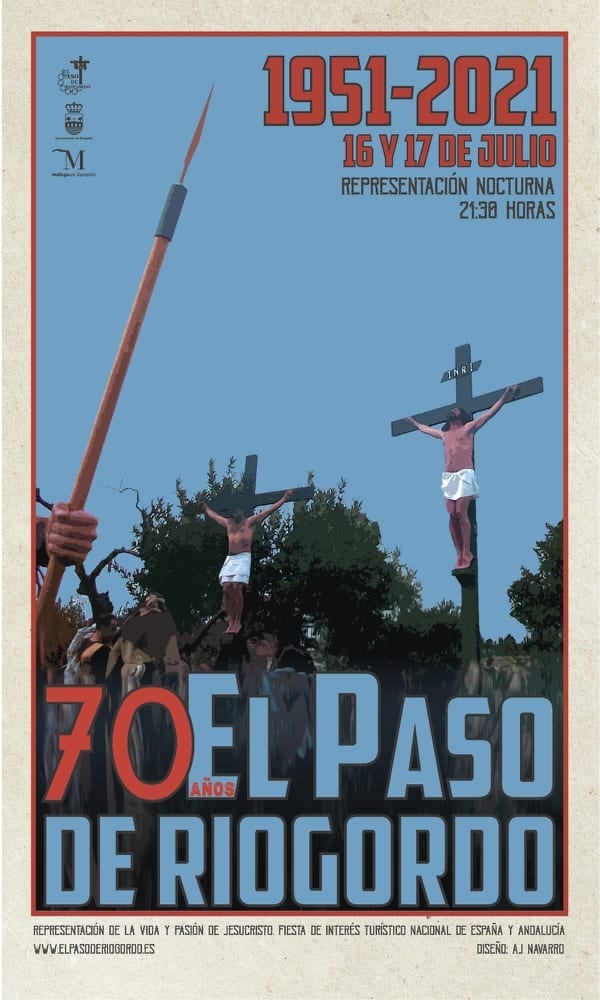 This is probably the most curious of festivals in the area. They do a reenactment of Jesus on the cross! Tickets can be purchased from the town hall for 10€.
El Camarote, Caleta – Live Music
The restaurant Camarote opposite the marina in Caleta de Velez has weekly live music. Expect rock, soul, jazz and blues on their terrace over lunch. Definitely reserve a table as it's very popular.
Contact: elcamarotepuerto@gmail.com or their Facebook page
Cafe del Mar – Torre del Mar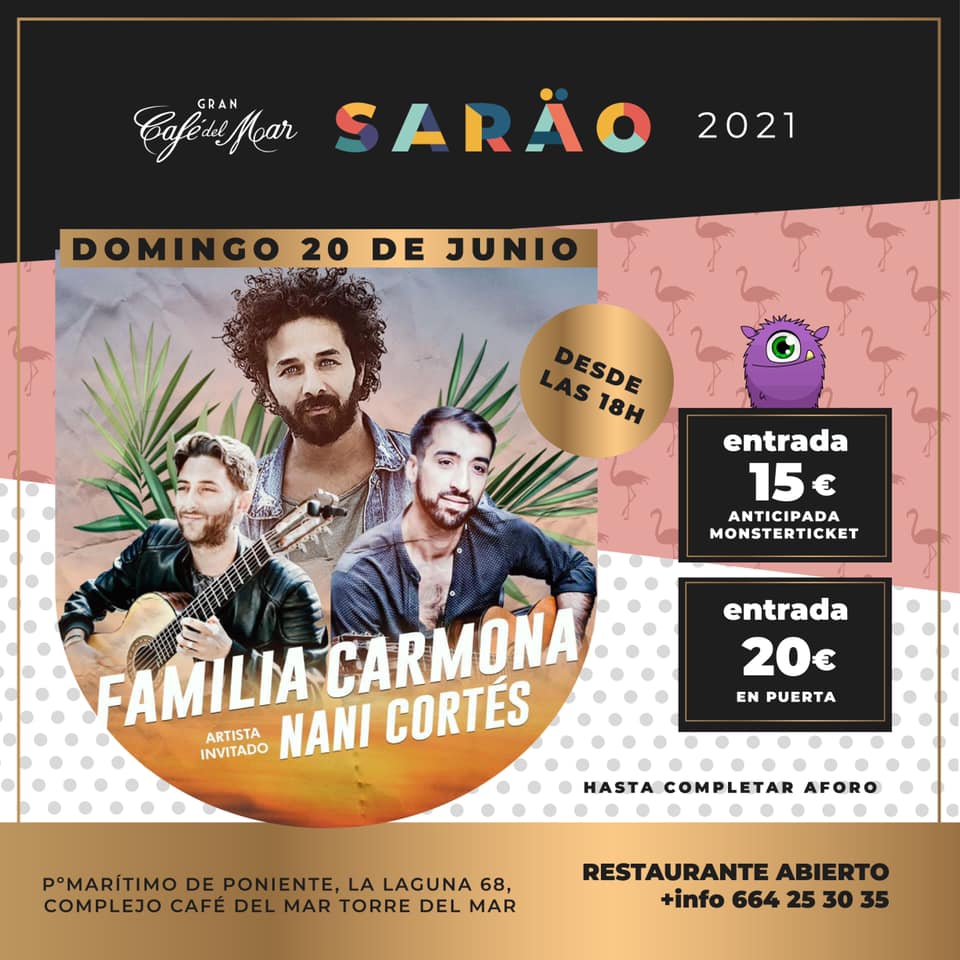 Cafe del Mar in Torre del Mar has undergone a bit of a refresh. There will be regular live music of a light-hearted summeresque flamenkito vibe see above. As well as their very retro but rather fun dinner and show evenings. Yes this sounds very cheesy, but hey it's the summer and super Covid friendly (see below).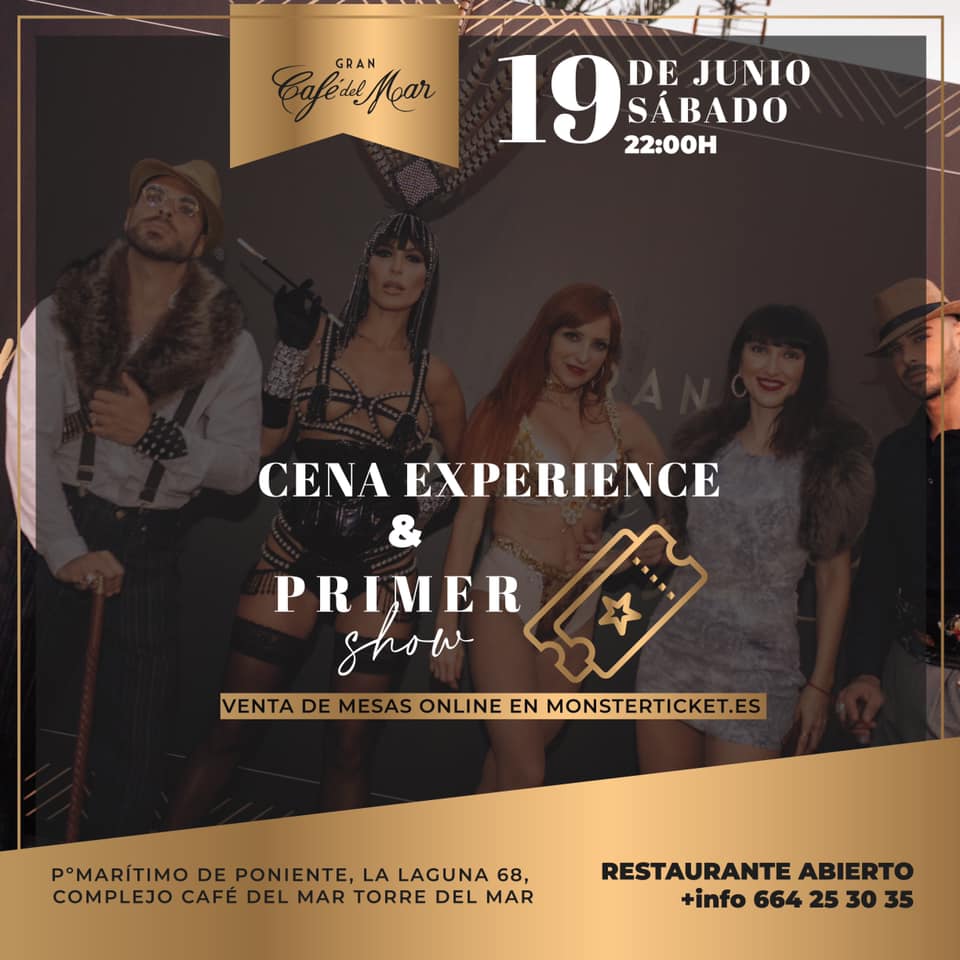 Buy tickets: Here
Cafe del Mar: Paseo Maritimo de Poniente, La Laguna 68, Torre del Mar.
Culture Week – Competa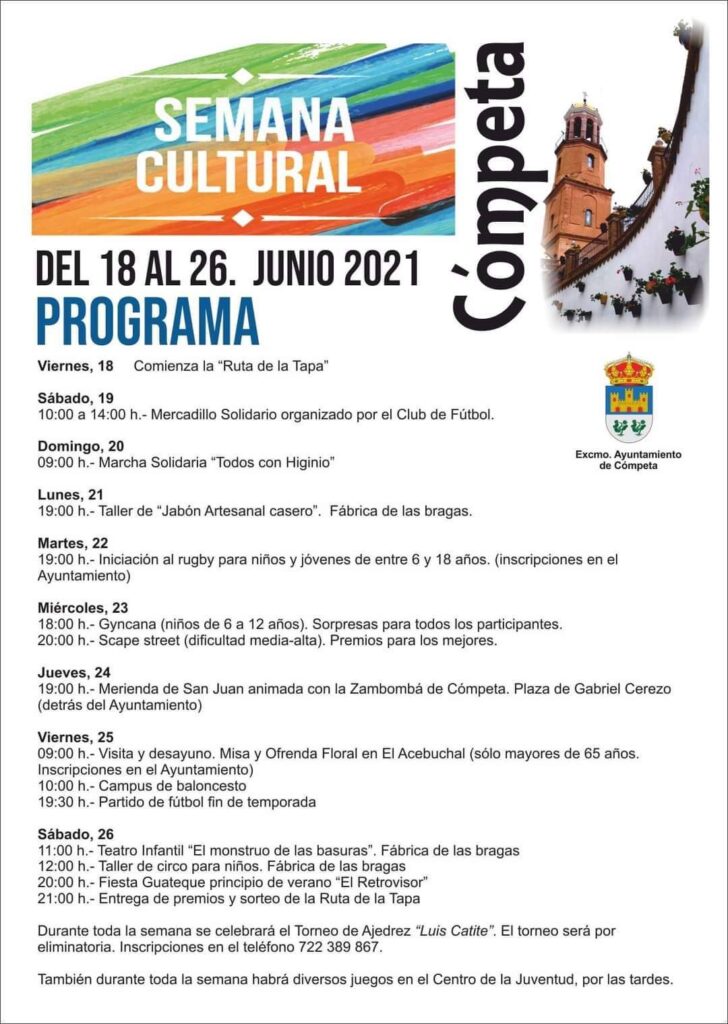 Competa town hall has organised its annual cultural week which is full of activities for all ages. Tapas route, workshops, theatre and sport. Well done Competa!
Competa Art Walk – 17, 18, 19 September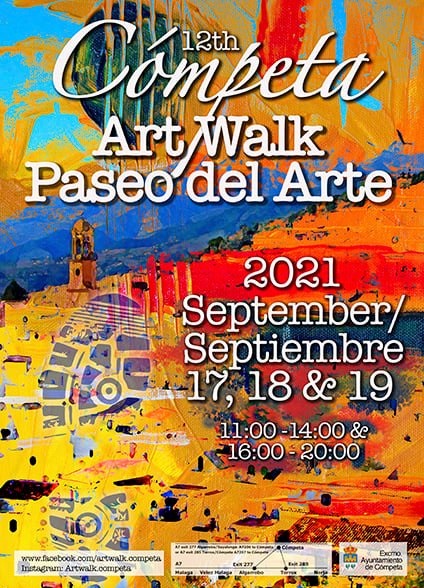 Flamenco Por Los Rincones – Benamargosa

Something for the Kids
Escape Room – Velez-Malaga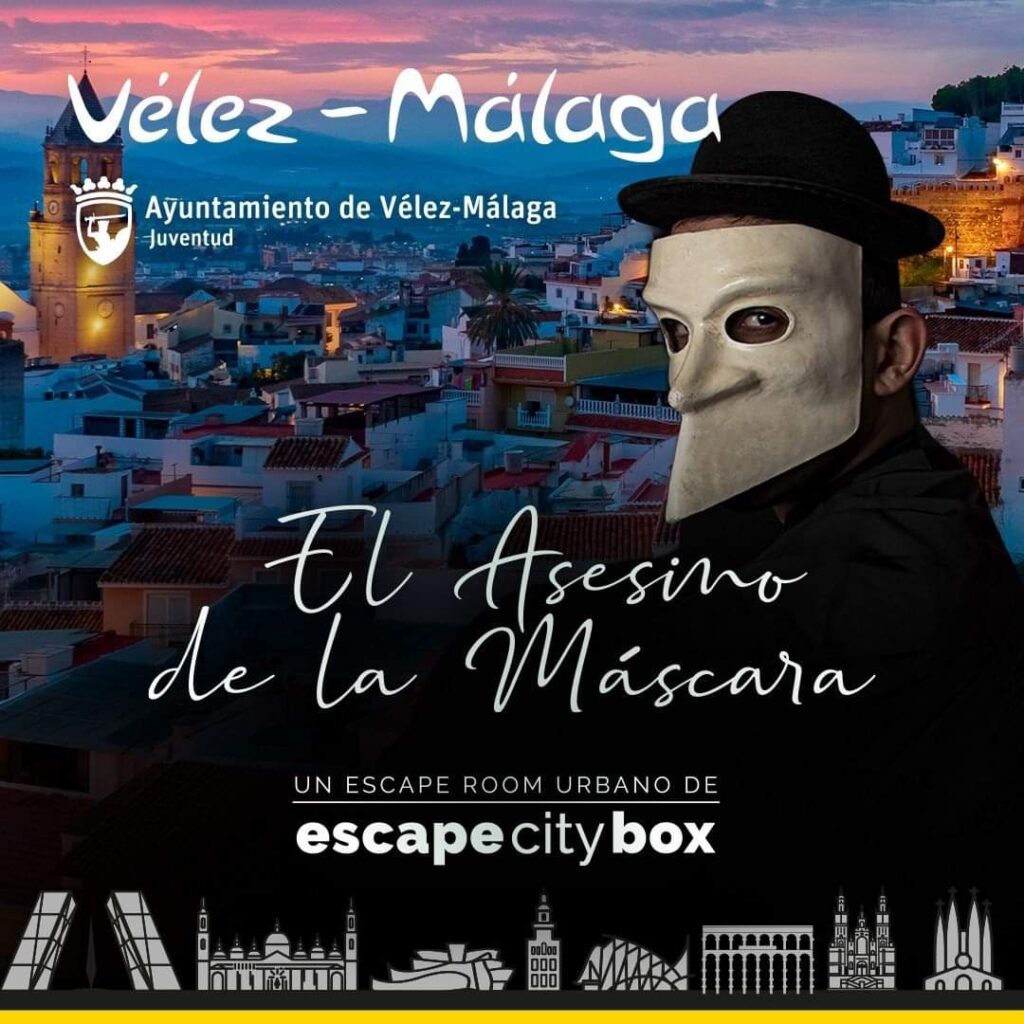 When: Every Wednesday in July and August
Groups of 3-6 people leave from 22.00hrs every 10mins.
Tickets: It's free. Just call this number from 25th June 610938776.
Historic Theatrical Tour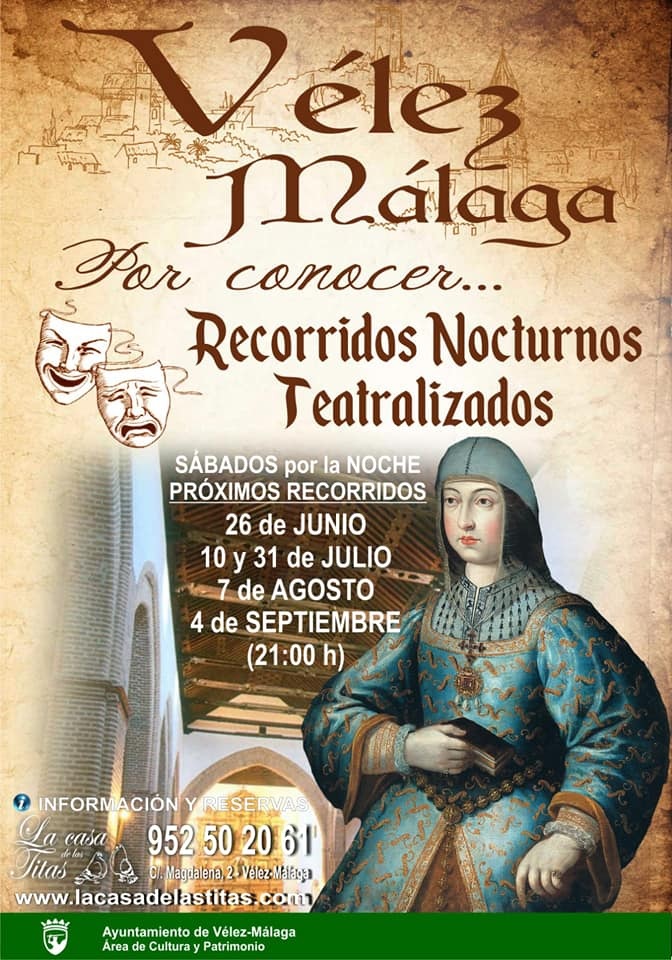 These are held by a local historian and are great for language practice. Held on Saturday nights at 9pm but you must make a reservation.
Live music at La Brisa in Benajarafe – 10 July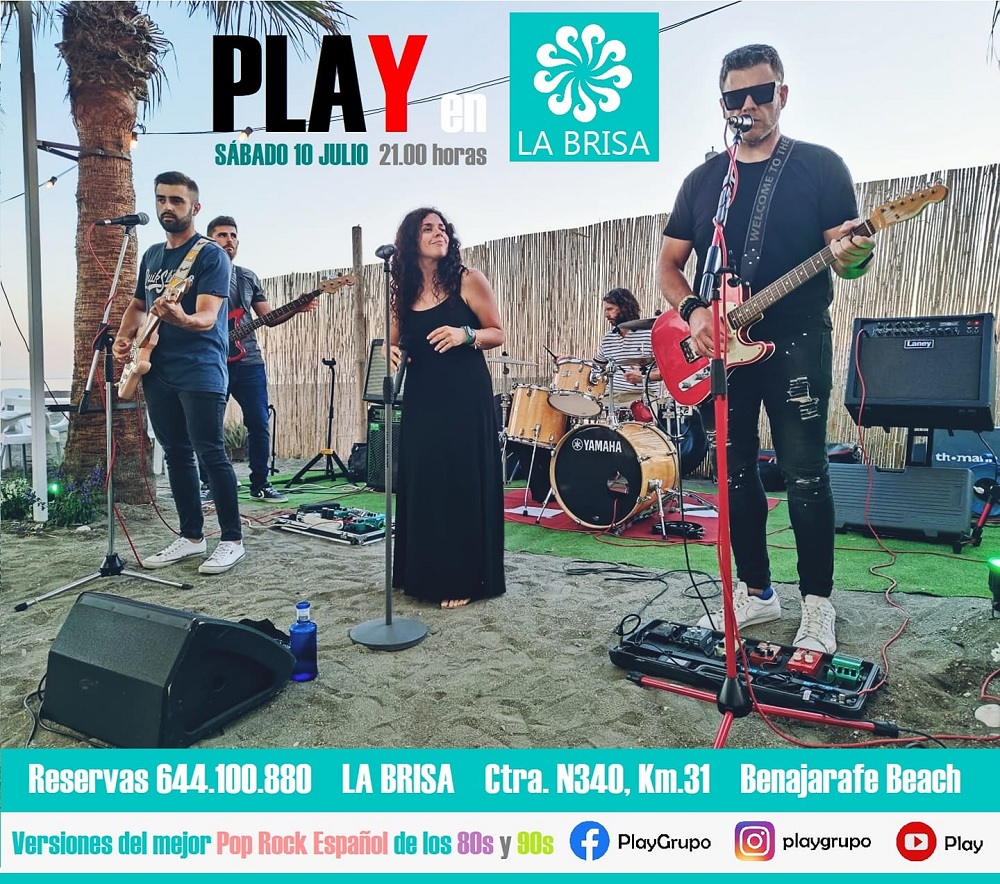 Chiringuito La Negra – Benajarafe
Keep an eye out for live music at La Negra. Throughout the summer they usually have a least a couple of nights per week of live music. Check out their
Facebook page
Well, that's a start. There's more to add and as businesses tell us about what they have going on, we'll add them as they come in throughout the summer.