AquaVelis Waterpark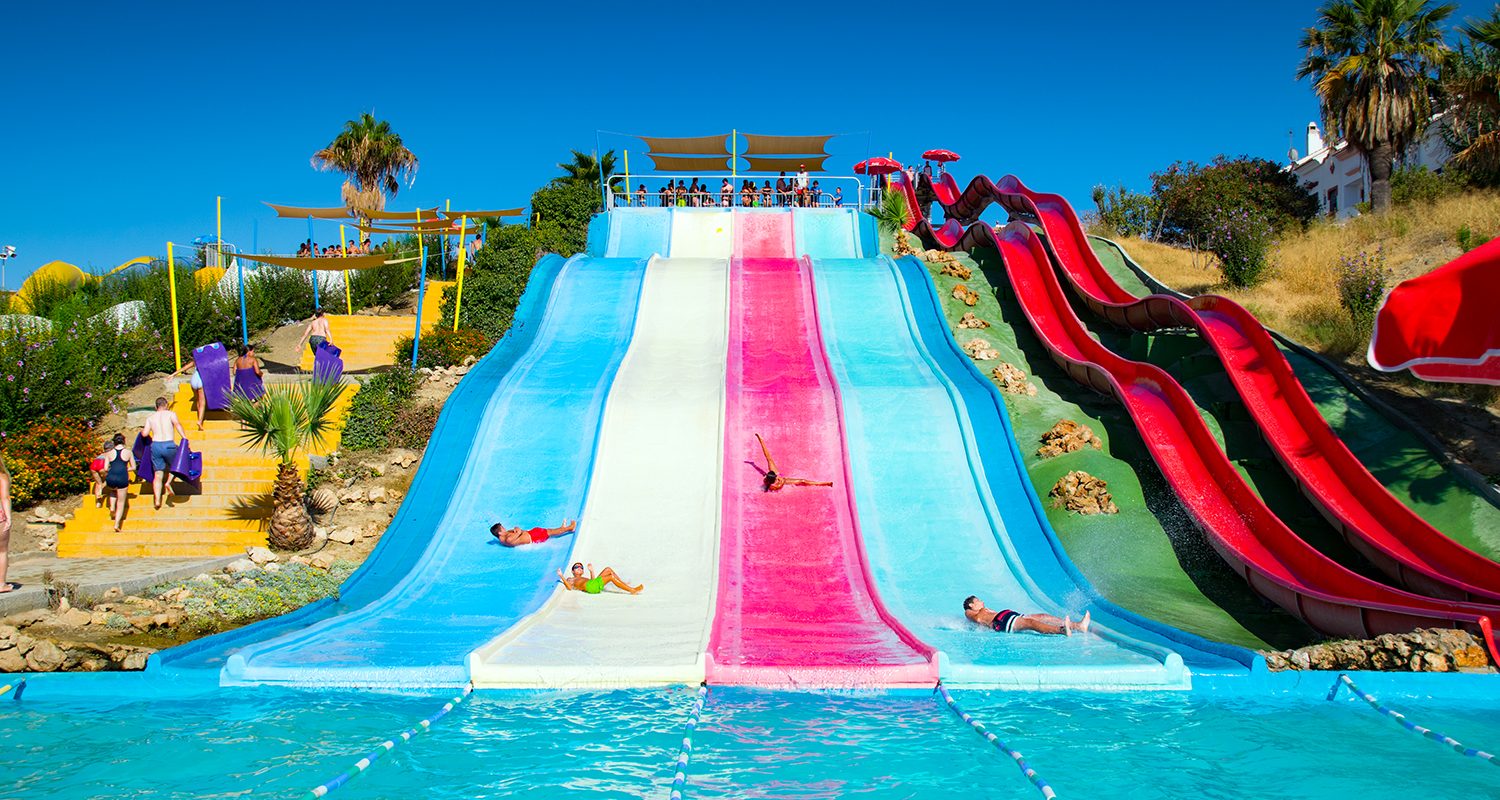 Waterparks in Spain are as popular as the beaches in the summer months, and it's no mystery as to why. Whether it's splashing down the array of slides or cooling off at the bar with a drink, AquaVelis is the place to be for hours of fun in the sun.
On the road down to Torre del Mar AquaVelis sits against a backdrop of mountains with brightly coloured slides and pools inviting you to come in and cool down. Everything you could expect from a waterpark in southern Spain, AquaVelis has seven different types of slides including all of your favourites.
Slide, Slide, Slide!
Ease yourself in by tackling a meandering, medium speed slide with a companion in a double rubber ring. Once you've made your first splash then step things up a gear. Head to one of the two, four-lane racers and see who can reach the bottom first.
Feeling brave? Then head down face-first on one of the toboggan mats! For your final adrenalin rush, head up to the red racers on the far left for a full speed slide starting at 80m above the ground!
Once you've conquered all of the slides, it might be time to replenish your energy. American Corner serves American diner fare and will have you back on your feet and raring to go in no time.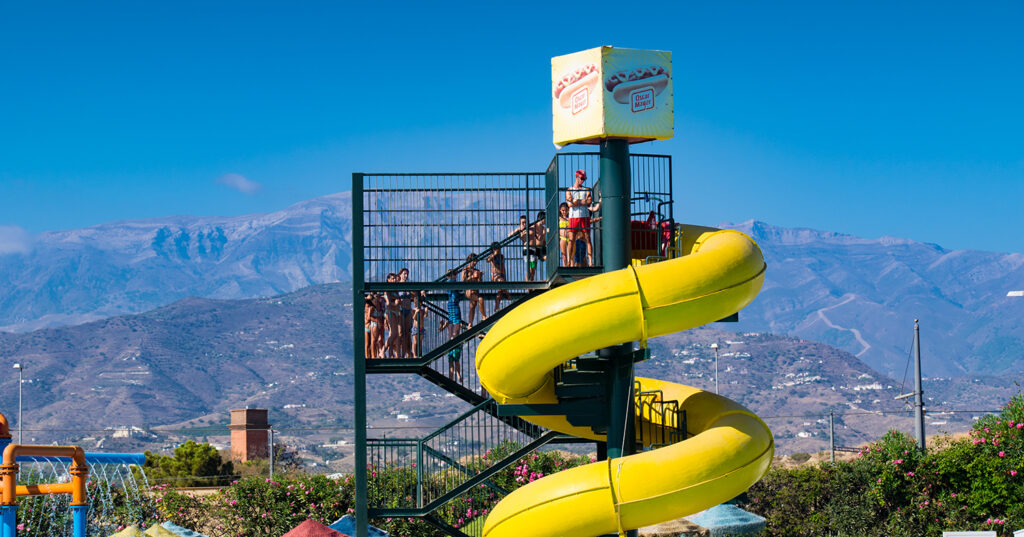 Relax at the Poolside Bars
Feel like you've had enough of slides and that maybe you've earned a little R&R? Head over to Oasis restaurant and lounge for cocktails and sun loungers and while away the rest of the afternoon, or simply pick a spot among the many umbrellas on the grass and pitch up with a good book.
Plenty of Fun for Toddlers
If you have younger children who are perhaps not enthused, or more likely not tall enough to ride the larger slides, then AquaVelis has plenty more to offer. The wave machine creates a fun-filled adventure every 30 minutes so be sure to keep an eye on the clock! For younger children there are two areas that will have them laughing and playing all day long. Both areas have smaller slides and play areas which are perfectly safe for children as young as two.
If you and your children enjoy a bit of adrenaline, or just love being in the water then we strongly encourage a day out at AquaVelis.
Opening Times
AquaVelis is open from June 15th to September 9th every year.
June and September: 11:00 – 18:00
July and August: 11:00 – 19:00
Prices
Prices are based on height as more slides and activities are open to taller children.
Normal (over 1.4m): €23.50
Junior (1.15m – 1.4m): €17.50
Mini (0.95m – 1.15m): €10.50
Senior (over 65 years old): €17.50
It is cheaper to enter the park after 15.00hrs (June and September) and 16.00hrs (July and August). Check the website for more information (prices might vary, last checked Sept 2018).
Location
Address: Urbanizacion El Tomillar, Calle Ruta del Pomelo, Torre Del Mar, Malaga. Tel: 952 54 27 58. Aquavelis.es.