Ajobacalao Demonstration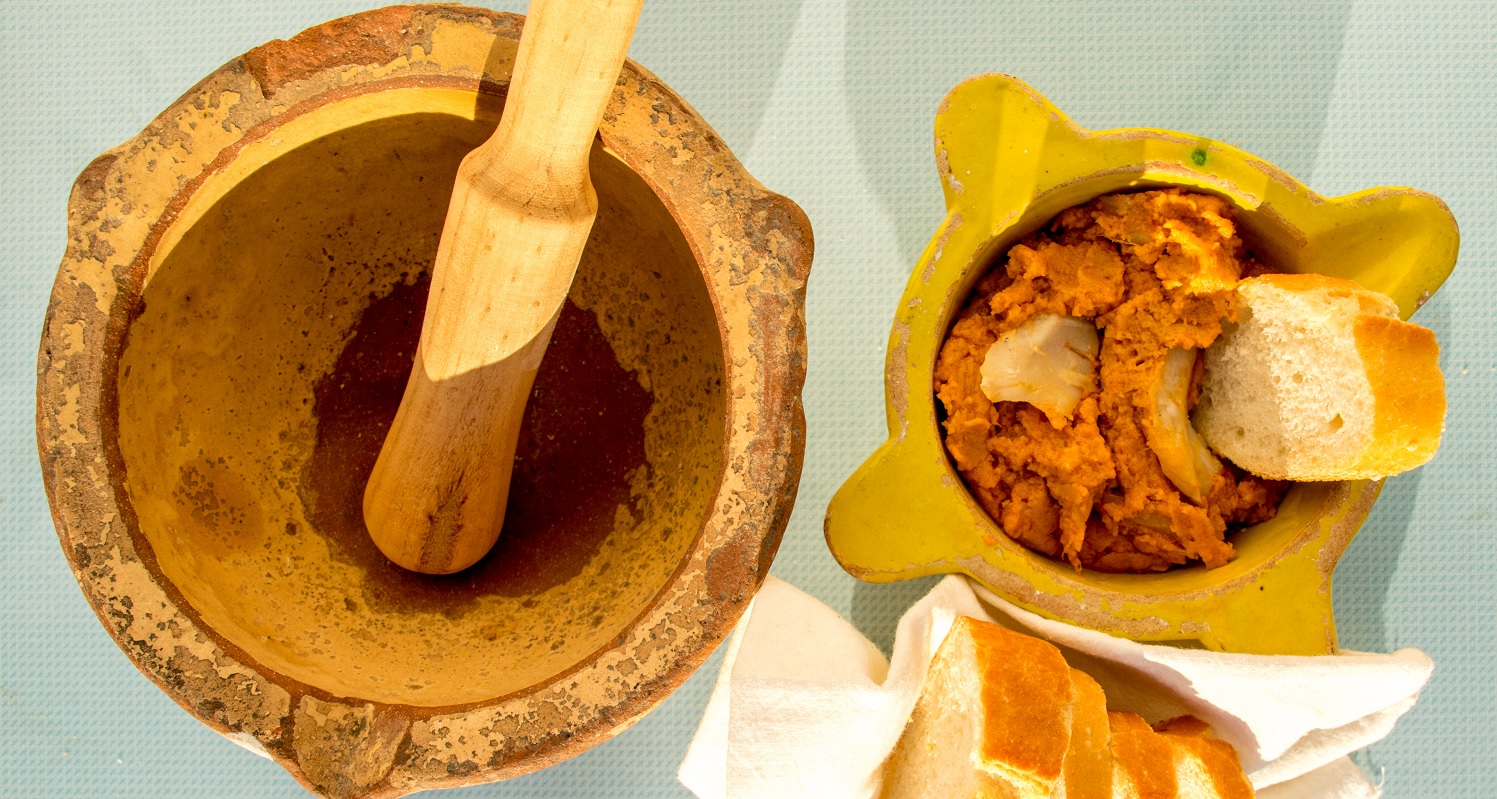 Nothing says 'Easter in Velez' like ajobacalao, a delicious dish traditionally made in the run-up to Semana Santa. To reflect its cultural importance, the town has started celebrating it with events each year.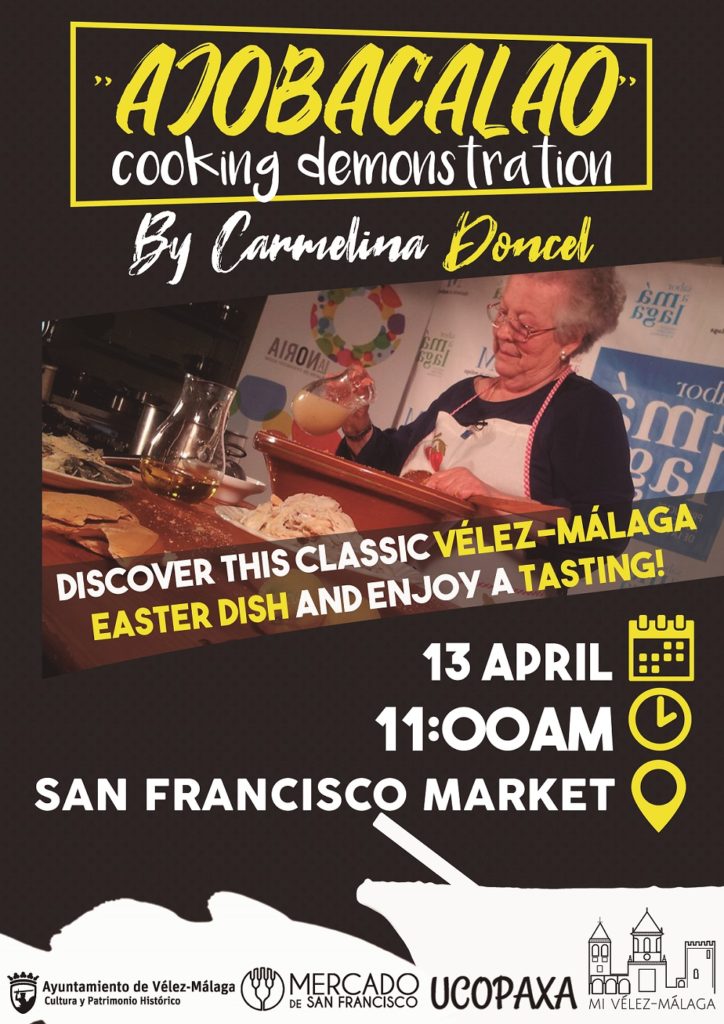 Where is it? Mercado de San Francisco, Plaza San Francisco (in the heart of Velez's historic centre).
What is it? A demonstration of one of Velez-Malaga's traditional Easter dishes, ajobacalao. What is ajobacalao, you might ask? Throughout Lent, veleños traditionally made this cold paste – a blend of salt cod, bread and garlic (lots of garlic…) – to be spread on toasted bread or crackers.
When is it? Saturday 13th April from 1100hrs.
Why should you go? It'll just be one of those typical local events: relaxed, fun and utterly charming. As well as the demonstration from a local pro cook, there'll be tastings.
For added amusement Ben from Mi Velez-Malaga will be helping to translate from Spanish to English – this could be interesting in itself!
If you love it, you can get your hands on some to take home from the local shop, Gaspar, just around the corner from the market (Plaza San Francisco, 21). It can also be tried in many of the town's bars and restaurants at this time of year if you fancy making a day out in Velez of it.