What's on in May 2022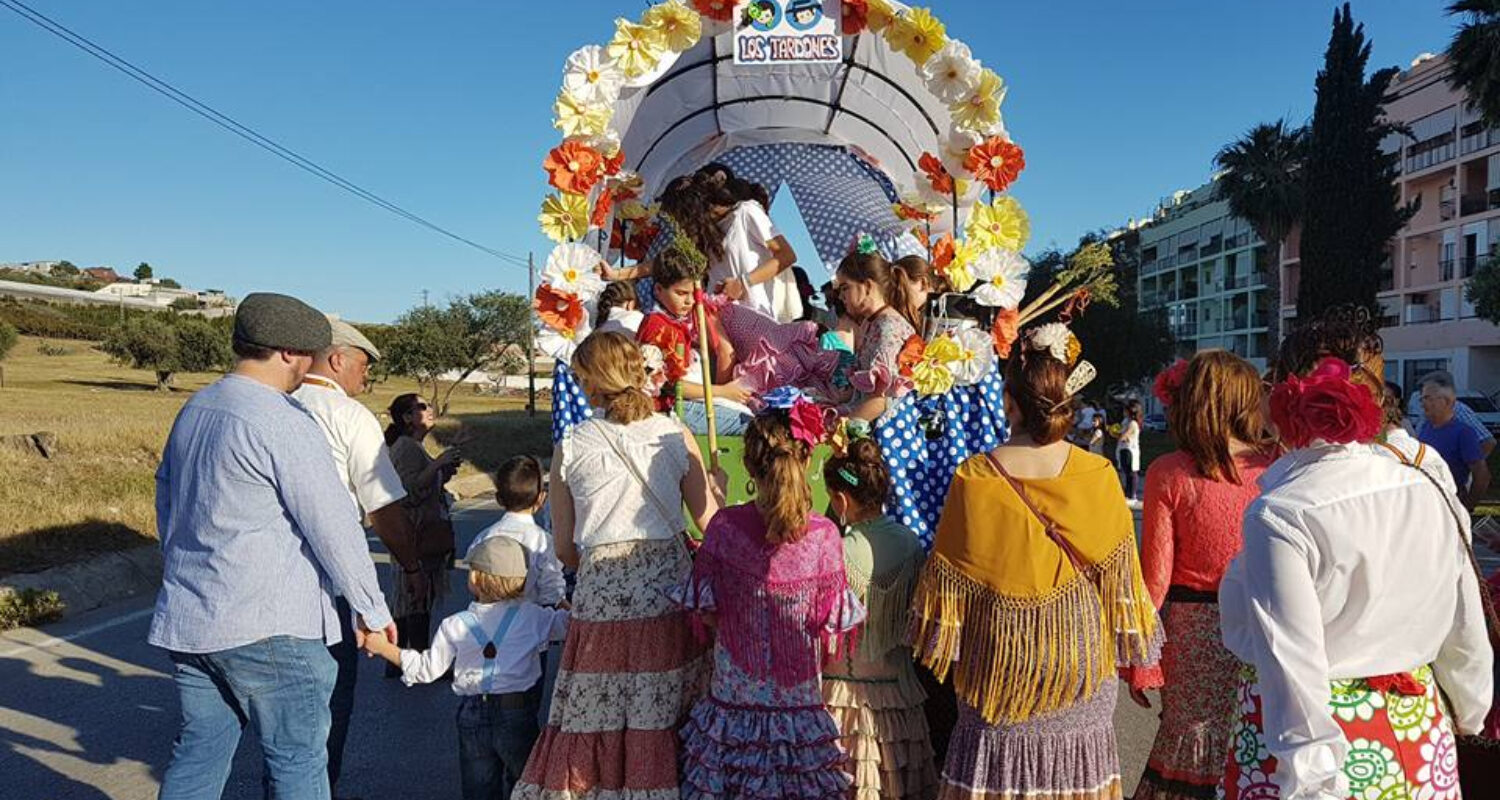 With holidays, romerias and ferias aplenty, May 2022 is certainly one of our favourite months in southern Spain. The weather is warm, the evenings are lengthening and the sea is tempting. Summer, in other words, is just around the corner.
Here's our pick of what's on in May in the Axarquia…
Food & Drinks
Torre del Mar Tapa Route – 6th until 22nd May
Nearly a whole month for the spring tapas route in Torre del Mar. This year there are 17 bars and restaurants competing for the best tapa.
You can get your tapas passport and all info in the tourist office in Torre del Mar, Calle Pte 2.
Tel:  952 54 11 04.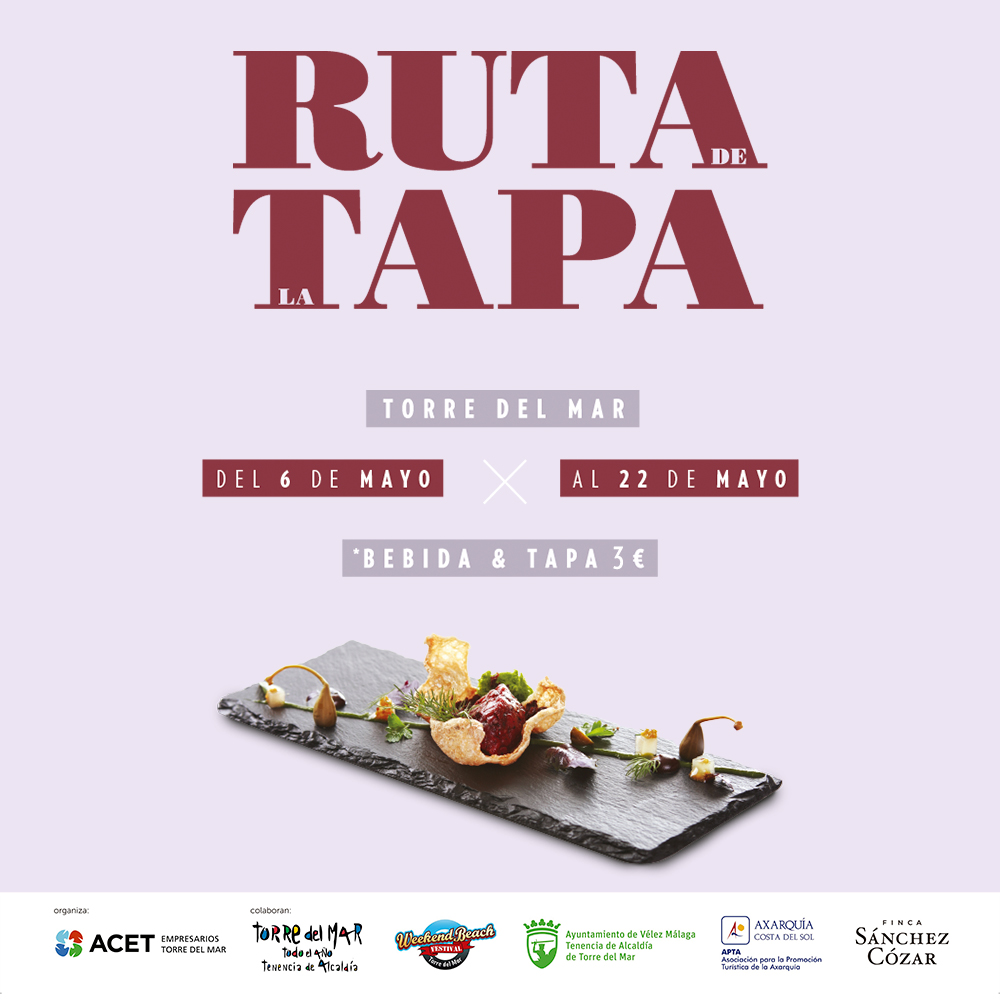 Craft Beer Festival Rincon de la Victoria – 13th-15th May
You can try up to 55 different types of beers from a dozen national companies. Also live concerts to enjoy throughout the days.
Location: Plaza Al Ándalus, Rincon de la Victoria.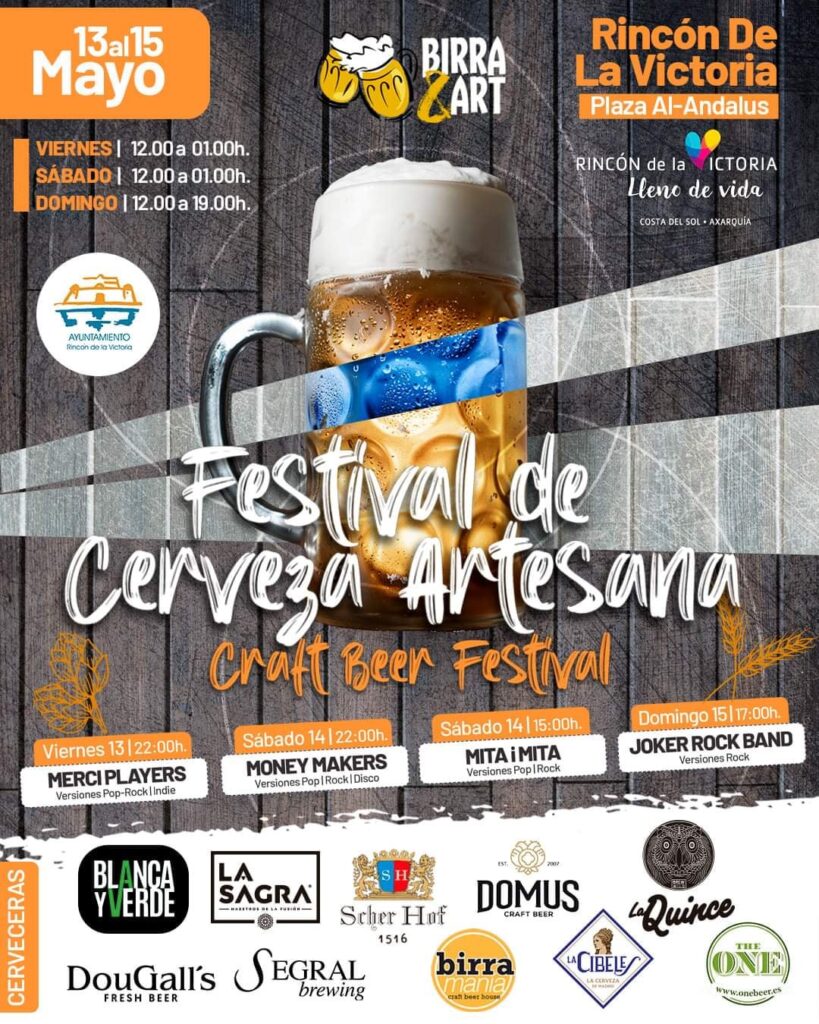 Fiestas
There's nothing more spring-like than a romería. Groups get together, get dressed up, organise food and transport (usually in the form of a trailer) and follow a virgin from a village or town into the country for the night. Lots of music, dancing and frivolity ensues.
If you haven't seen or taken part in one, try and put it on the bucket list.
Romería de Torre del Mar – Sunday 8th May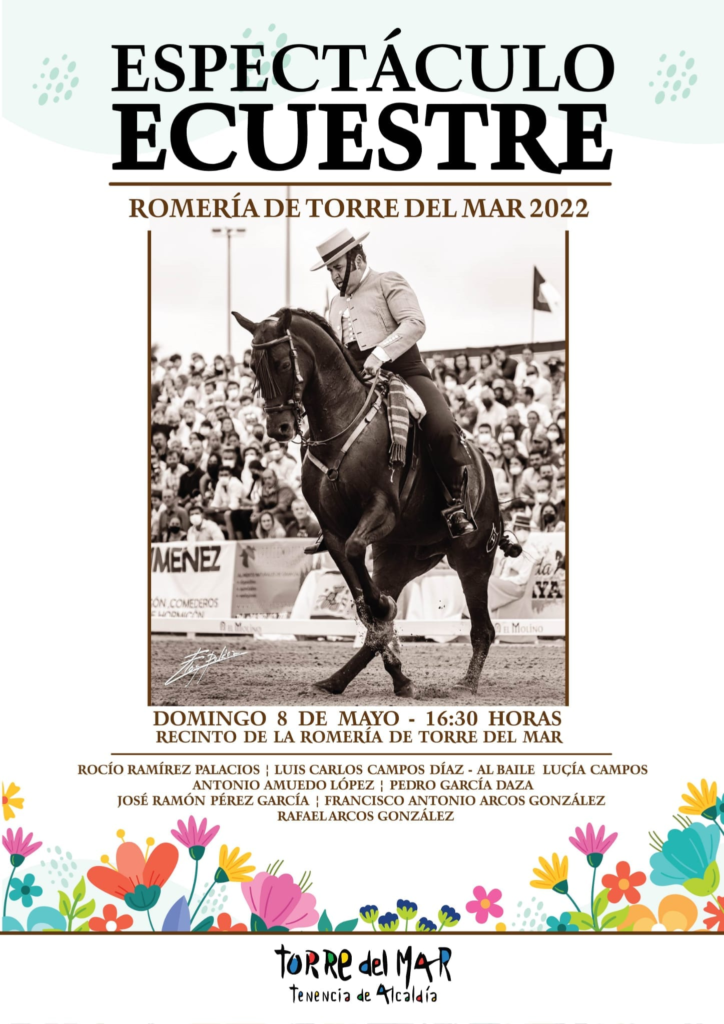 Romería Velez-Malaga – 14th & 15th May
Want to know more about Velez's romeria? See our guide here.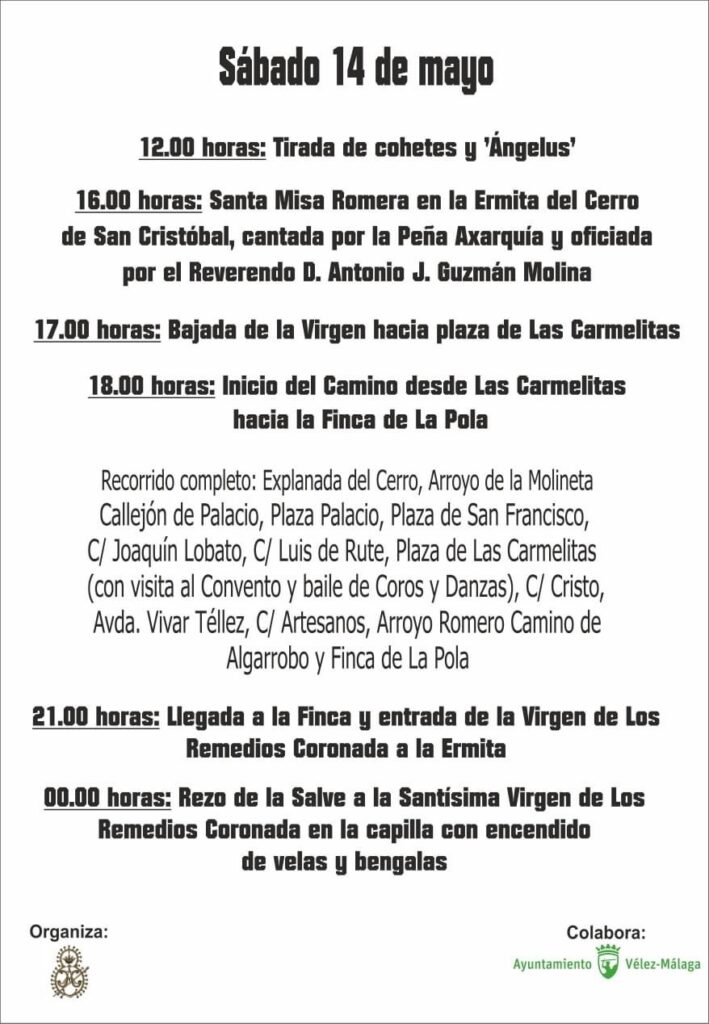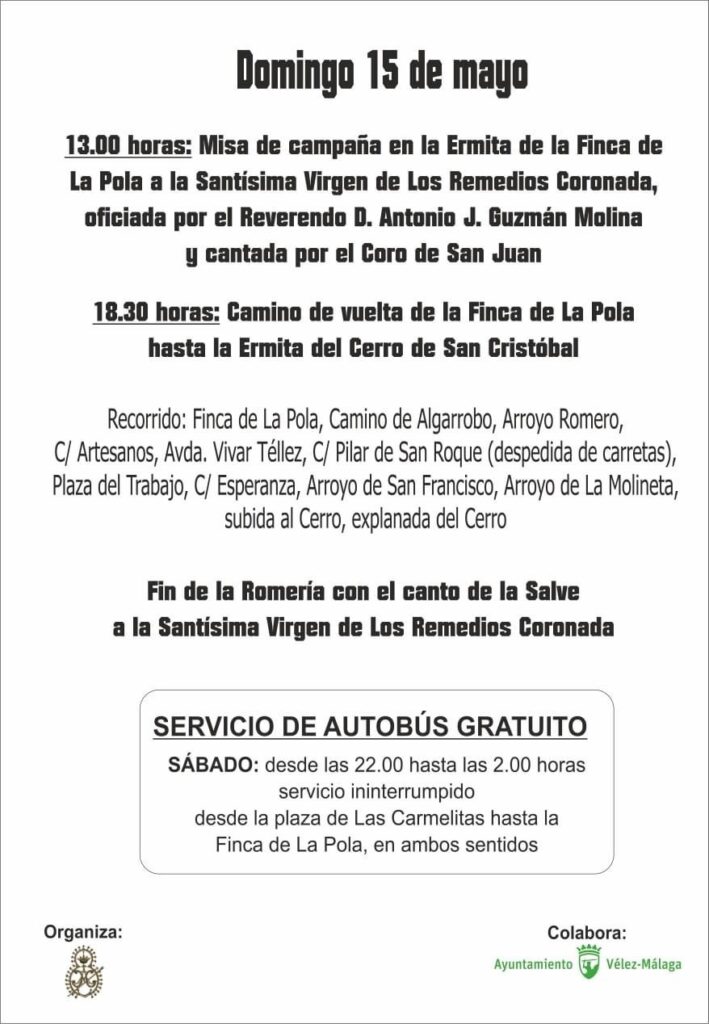 Feria de San Isidro Trapíche – 14th and 15th May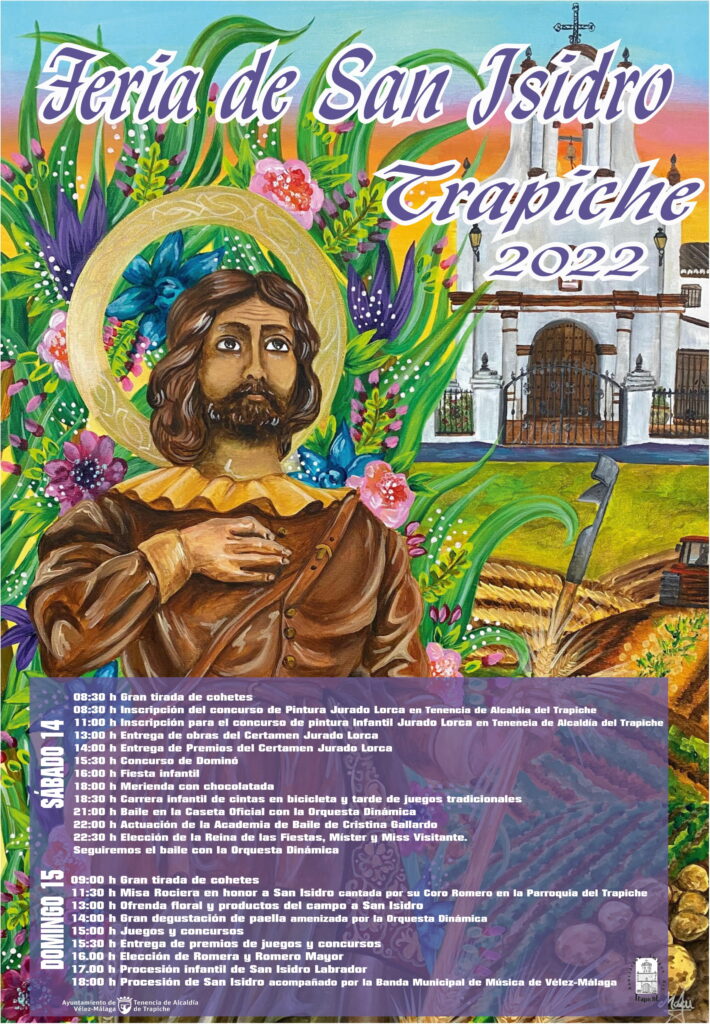 F
San Isidro Alcaucín – 13th, 14th & 15th May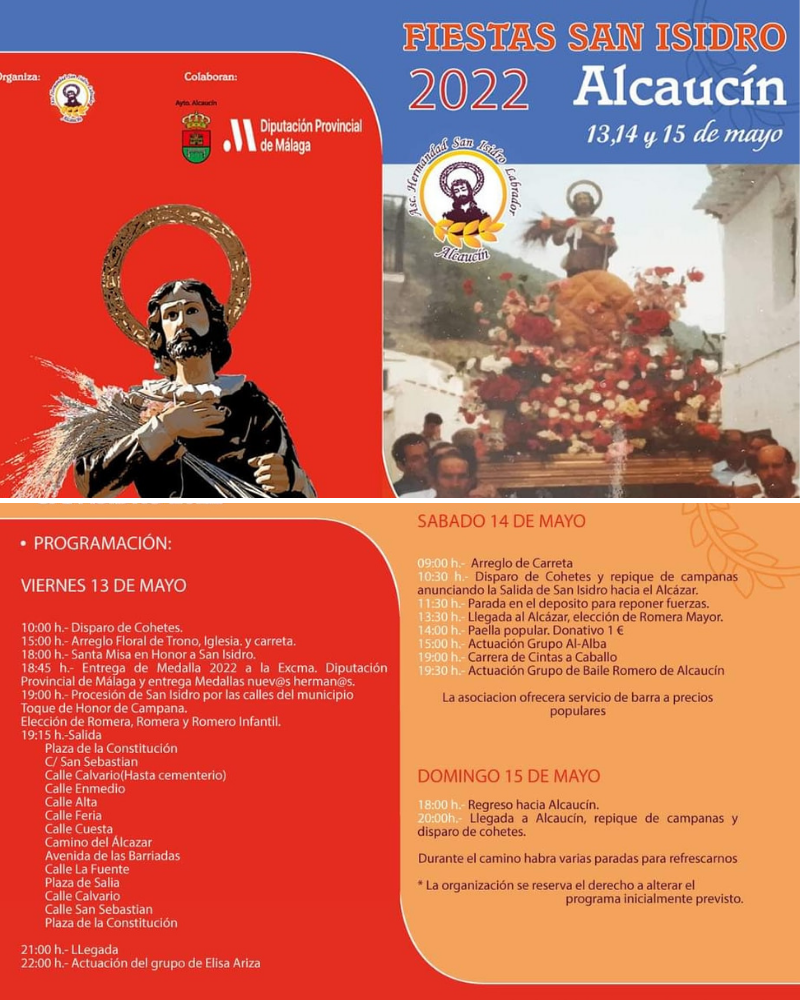 Fiesta San Isidro 13th-16th May & Romería Periana 21st, 22nd May
Find the program for both here.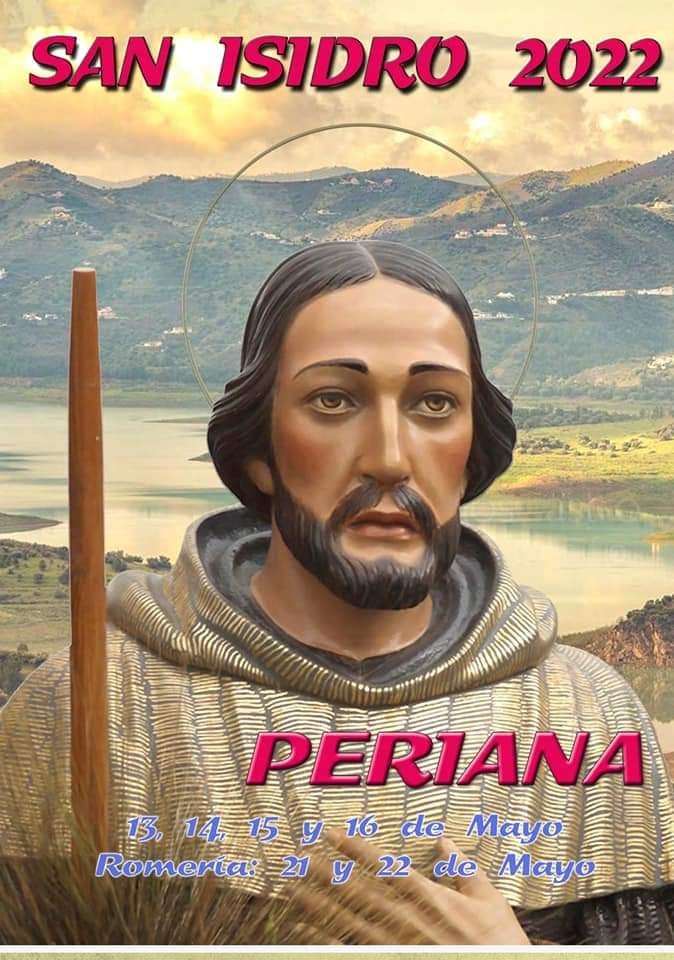 Gran Verbena Cruz de Mayo in Rincon de la Victoria – 7th, 8th May
Starting Saturday 7th May at 13.30 with blessing of the cross.
Location: Plaza Miguel Cerezo, Rincon de al Victoria. More info here.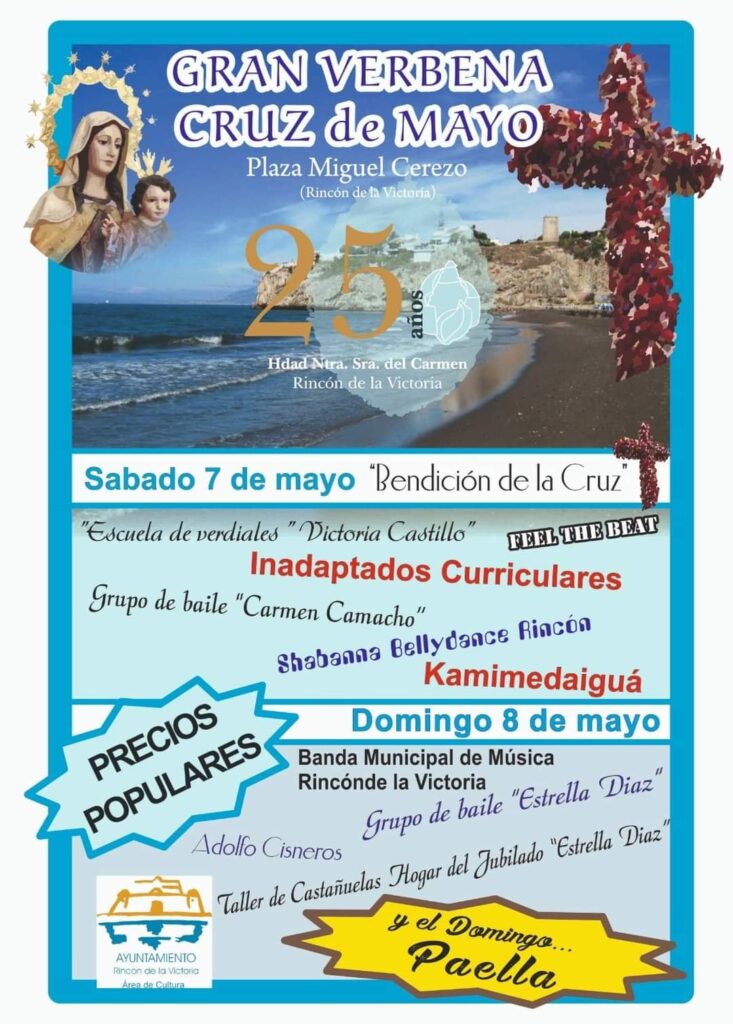 Flamenco
Flamenco Abierto
We have been waiting for this! Every Friday throughout the month of May.
Location: Peña Flamenca ​Niño de Vélez, C/Tejeda, 10. Vélez-Málaga. Tel: 692 897 273.
Book your tickets here. More info on their Facebook Page in Spanish and our page in English.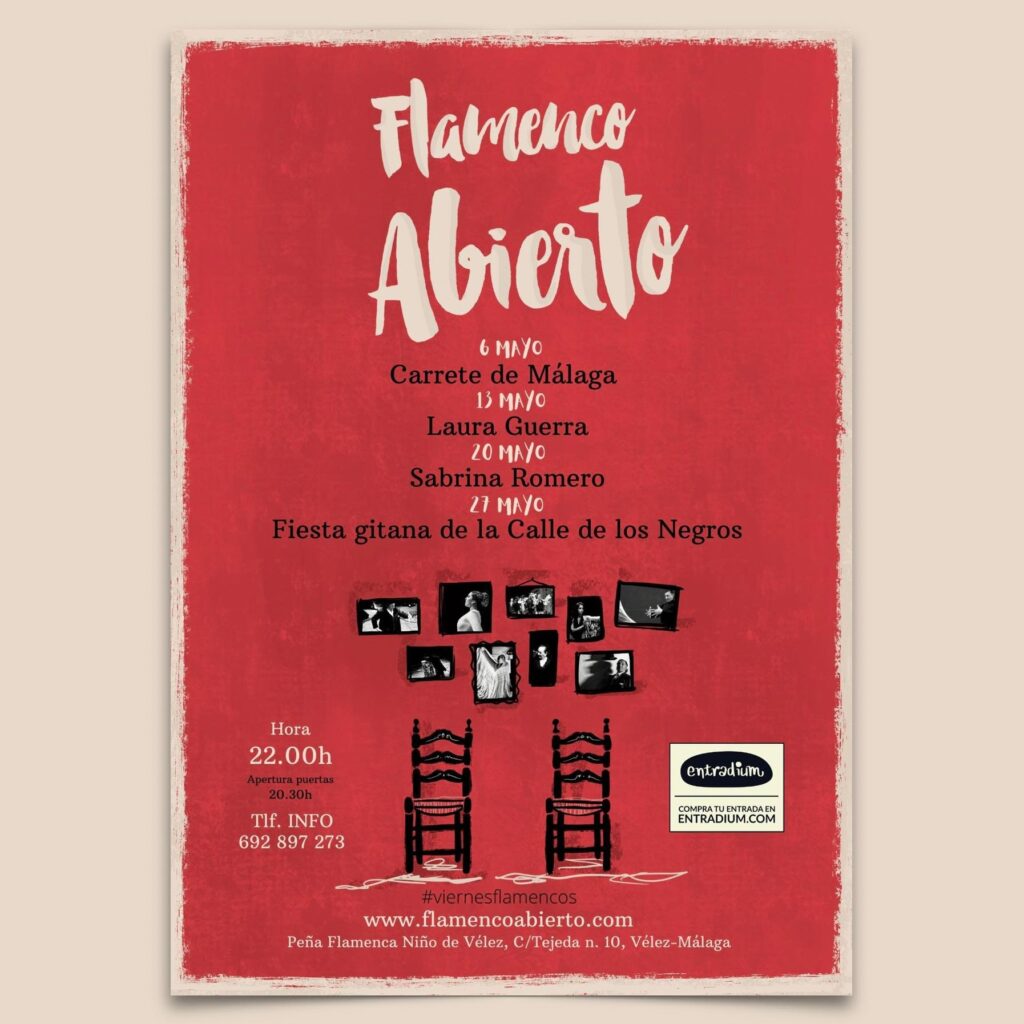 Culture
Teatro del Carmen in May
Various concerts, music events and theatre throughout May.
Tickets available in El Pósito in Velez-Malaga, Plaza de la Constitución. For more info call 667 389 530 or the tourist office in Torre del Mar 952 541 104.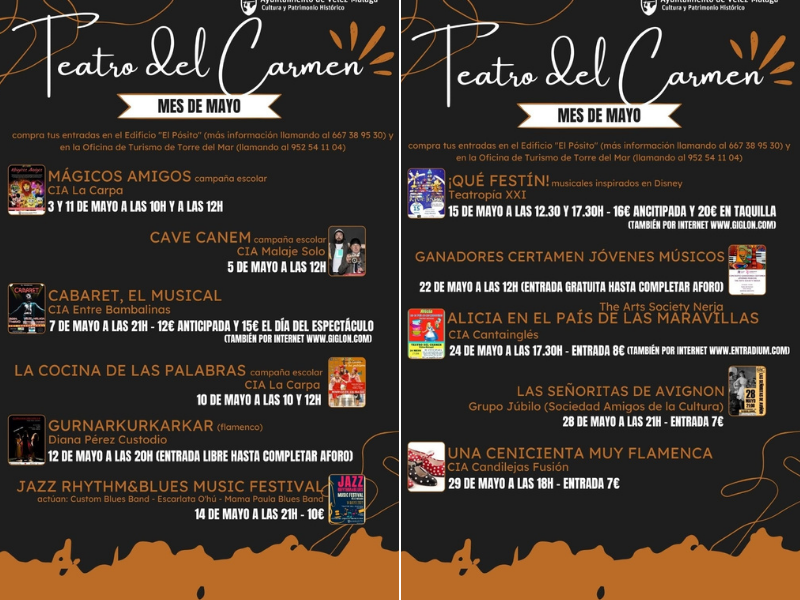 Outdoor painting competition in El Trapiche – 14th May
It's free! From 9.00 – 13.00, work must be completed within those hours, anything after 13.00 will not be accepted. Any style and technique (oils, watercolours, acrylics etc.) is welcome.
Registration and more info by e-mail feriasyfiestas@velezmalaga.es with full name, ID number, e-mail and contact number. 
Location: 8.30 in Mayor's office in El Trapiche, calle Poeta Garcia Valverde.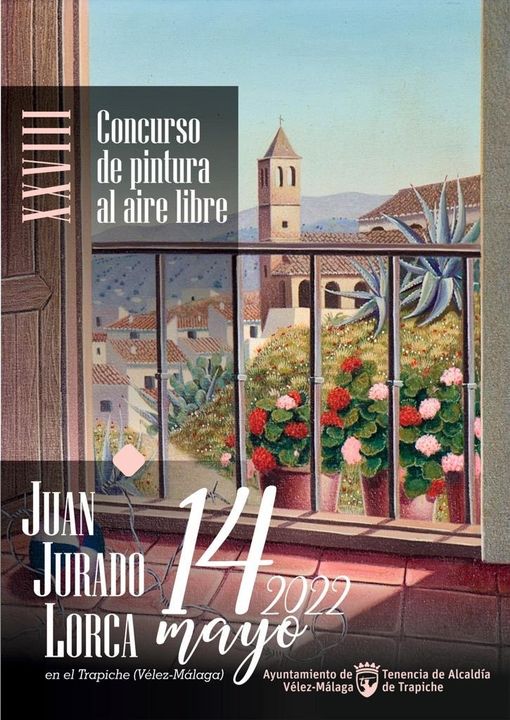 Sports
Orientation circuit in Velez-Malaga and Torre del Mar – 14th and 15th May
Saturday 14th May – Velez-Malaga: Reception 9.30 – 11.00 in Maria Zambrano park, start at 10.30 – 13.00.
Sunday 15th May – Torre del Mar: Reception 9.00 – 11.00 Feria Chica (Weekend beach festival grounds), start from 10.00.
More info and registration here.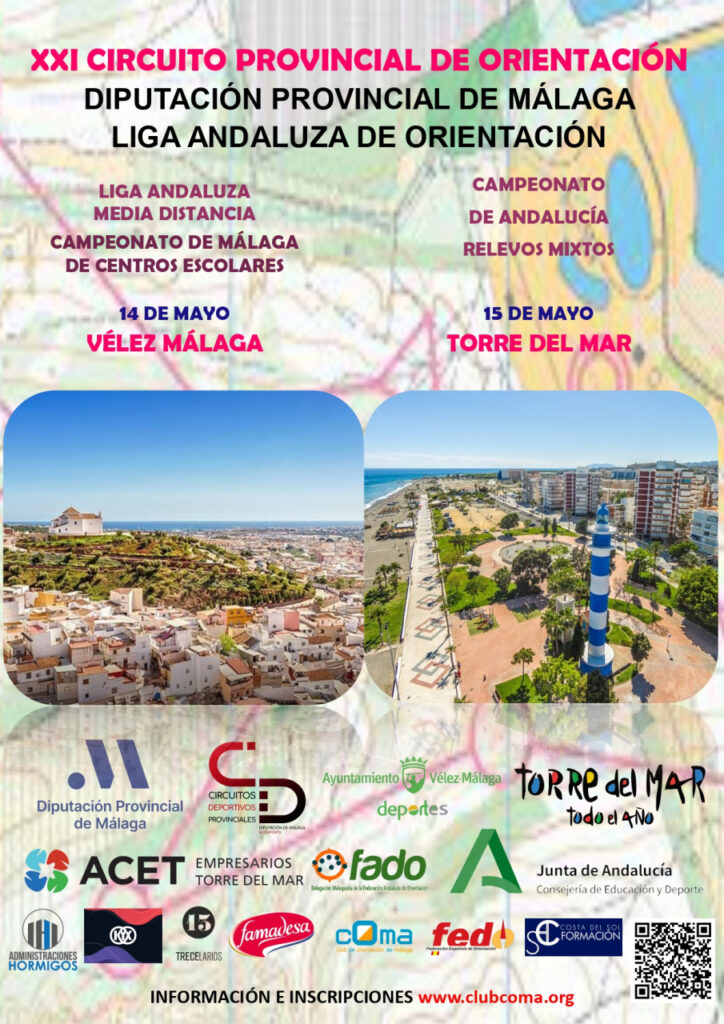 Color run Torre del Mar – 29th May
5 km running route where colored powders will be thrown at the participants at different points. The start is scheduled at 10:30 am from Torreña beach, in front of the music bandstand.
Registration available here or sports shop Base in Torre del Mar and Velez-Malaga.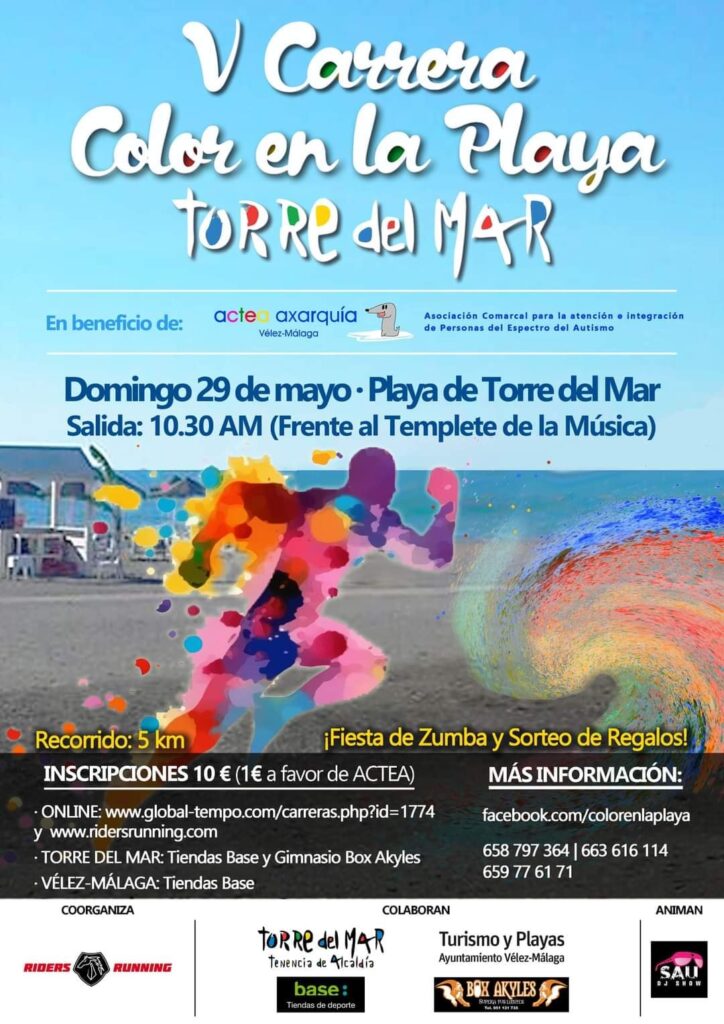 Don't forget to check out El Pósito (Plaza de la Constitución) and CAC (Calle Felix Lomas 27) in Velez Malaga for on going art exhibitions.
Have a great month! Hope to see you at some of these events.
If you have any suggestions or would like to promote your event, please contact us by emailing mivelezmalagadotcom@gmail.com and follow us for more info on our Facebook page.